I'm sure you've gone to a fancy restaurant at some point, ordered a dry-aged steak as a treat, and thought, "Wow, that was the best tasting steak I have ever had!"
When it comes to steaks, there's really no competition: They have a deeper, richer flavor, a more delicate, buttery texture, and a mineral-rich, slightly tangy aroma. Dry-aging beef produces steaks that are far superior to other steak cuts.
To begin with, needless to say, the reasons are quite complex. But we'll try to make things as simple as possible and give you the best options to grab yourself a dry-aged steak in San Diego.
These dry-aged steak options will likely leave you salivating.
What is dry-aging?
The dry-aging of large cuts of beef takes place for anywhere from a few weeks to a few months before they're trimmed and cut into steaks. It not only enhances the taste of the steak but also improves its softness considerably when compared to if it were completely fresh.
It is still largely the domain of high-end steakhouses or specialty supermarkets, owing to the significant amounts of space and meticulous temperature and humidity monitoring required for proper dry-aging.
3 Basic Changes during the dry-aging process
Water loss is a significant issue. Water loss of up to 30% of the beginning volume can concentrate the flavor of a dry-aged piece of meat. Significant moisture is lost in the outer layers of the meat, with some becoming so desiccated that they must be trimmed prior to cooking. As a result, the bigger your piece of beef begins (and the lower your surface-to-volume ratio),
When natural enzymes present in the meat break down some of the more difficult muscle fibers and connective tissues, it's known as tenderization. A well-aged steak should be significantly more delicate than a new steak.
Changes in flavor are caused by a variety of processes, including enzymatic and bacterial action. Properly aged beef will have rich, nutty, almost cheesy scents.
Dry-aged steak compared to normal steak
Dry-aged steak may be indistinguishable from a normal cut in appearance, but overall, aged meat is richer, beefier, and far more delicate than standard steaks. Every bite offers its own distinct flavor experience with a "melt-in-your-mouth" sensation.
This is why so many steak fans and food connoisseurs seek out the best fine dining restaurants and renowned chefs for more exquisite dining experiences with this spectacular dish.
Best Places to Buy Dry-Aged Steak in San Diego
Iowa Meat Farms and Siesel's Meats
For over 70 years, Siesel's Old Fashioned Meats and its sister business Iowa Meat Farms have served as San Diego's best-kept foodie secrets, catering to generations of home-cooking enthusiasts and local gourmands. These establishments have built a devoted cult following by providing a familiar and pleasant atmosphere that caters to all five senses.
Both locations have thousands of square feet of retail space filled to the rafters with top-notch fruits and vegetables, artisanal cheeses, gourmet condiments, vintage sodas, and the finest hard-to-find specialty products pulled from both local and international scenes. Every type of epicurean—from San Diego's most accomplished chefs to backyard BBQ experts—can get a taste of paradise at our stores.
Both restaurants offer 300 distinct cuts of beef, Berkshire pork, free-range birds, veal, and lamb, as well as fresh seafood and wild game. Customers will discover one of the widest and most diverse varieties of exotic meats available in San Diego, from hand-picked USDA Prime and Choice Midwestern beef to whole pigs, lambs, antelope, ostriches, venison, elk, and American Style Kobe Beef.
Iowa Meat Farms Details
Phone: 619-281-5766
Hours: 9:00 A.M. – 6:00 P.M. (Monday – Saturday), 10:00 A.M. – 6:00 P.M. (Sunday)
Website: www.bestmeatssandiego.com
Siesel's Meat & Deli Details
Phone: 619-275-1234
Hours: 9:00 A.M. – 7:00 P.M. (Monday – Saturday), 9:00 A.M. – 6:00 P.M. (Sunday)
Website: www.bestmeatssandiego.com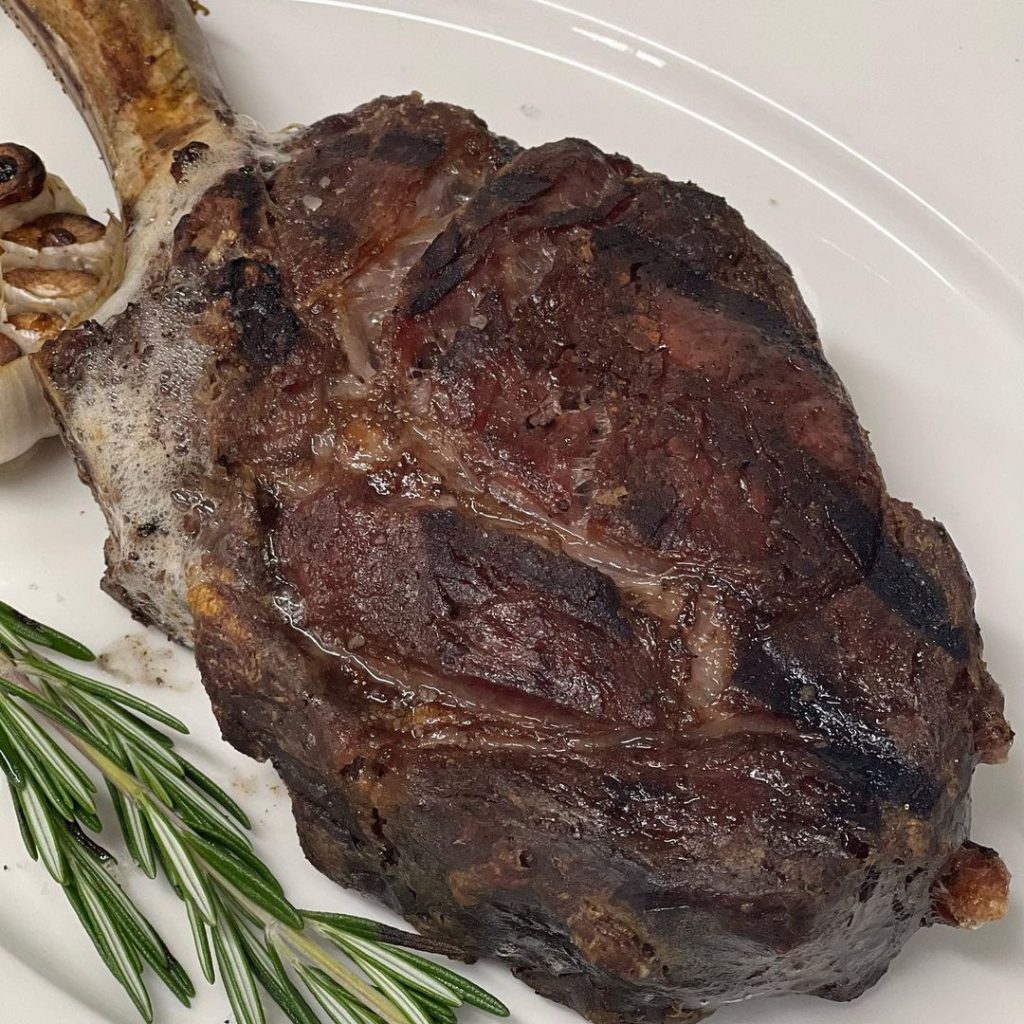 The Wise Ox Butchery & Eatery
Chef Brad Wise never wanted to originally be a chef. A chance encounter at Jake's Pizza led to him mopping floors. Now, he's one of the area's most renowned chefs and entrepreneurs, with five distinct concepts that exemplify his characteristic bold, smoky, wood-fired tastes.
The Wise Ox serves the same high-quality meats, like-minded vendors, and high-quality goods that we utilize across Trust Restaurant Group. Their staff of hardcore chefs and skilled butchers takes their job very seriously, and it shows.
Here, you can try out the Ox Box if you are looking for variety! This box is a monthly meat subscription that's much more than just another butcher shop. Chef Brad Wise and his team of butchers pick about 10 pounds of high-quality meats, some marinated, others spiced, all vacuum-sealed for convenience. There's also a recipe in each box so you can make his favorite meals at home.
The Wise Ox Butchery & Eatery Details
Cowboy Star Restaurant and Butcher Shop
The first restaurant in San Diego's East Village to provide a distinct Neighborhood Fine Dining experience by combining modern American cuisine with a western flair is Cowboy Star Restaurant and Butcher Shop.
Only the highest quality natural products from America's top Certified Humane Angus herd, as well as the freshest seafood available under Monterey Bay Aquarium's strict Seafood Watch Standards, appear on The Cowboy Star menu.
A rustic atmosphere with a modern edge provides an Old West backdrop for intimate gatherings and significant events.
Cowboy Star Restaurant and Butcher Shop Details
The Butchery Quality Meats
The Butchery Quality Meats' newest location, located in Del Mar, offers a wide selection of high-quality meats, handcrafted cheeses, craft beer, wine, and gourmet grocery items.
In 2009, the first butcher shop opened in Costa Mesa, later becoming independent owners and changing its name to The Butchery Quality Meats in 2014.
They have developed into a dining destination focused on the highest quality meats and ingredients from the greatest farms, ranches, and purveyors in the West.
Not only do they offer a 25-day dry-aged Kansas City Strip – Double R Ranch Signature, but also offer a 25-day dry-aged Porterhouse. There are several other beef options if you want more than dry-aged meat.
The Butchery Quality Meats Details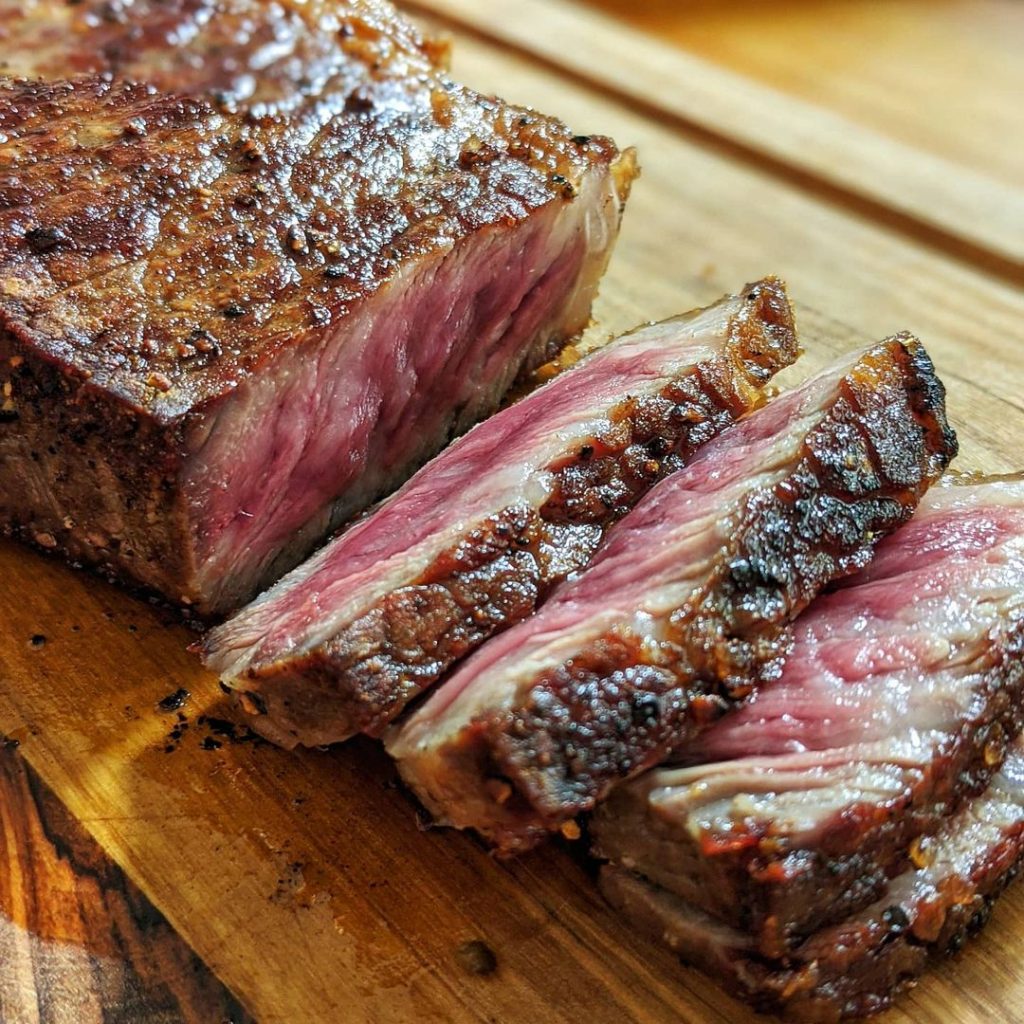 Frequently Asked Questions
Why is Dry-Aged Meat More Expensive?
Have you ever asked yourself why the steak at a high-end steakhouse tastes so much better and more tender than your home grill's steaks? Or why they are so pricey?
The increased cost of dry-aged beef is due to lower yields and trimming losses, as well as the time involved in the process. Because of the significant moisture loss and trimming, after the dry-aging process is complete, the beef weighs far less than it did when it began. The primal cuts go through a detailed trimming procedure after being dried for the appropriate length of time to remove the pellicle (a natural crust that forms during drying), which is considerably more trimming than standard beef.
The longer the beef sits, which is typical for weeks or months, the more expensive it becomes to make up for the revenue loss relative to selling meat right away in conventional butcher shops as soon as the butchering process is completed.
Which cuts of meat are best for dry aging?
T-Bone
Bone-in Ribeye
Sirloin
New York Strip
Strip Loin
How does dry-aged beef not spoil?
The key to dry-aging is consistency: ensuring that the meat decomposes at a steady rate rather than rotting. Everything boils down to three key elements: air circulation to aid in the formation of a crust, humidity control to slow down moisture migration and prevent natural juices from evaporating, and temperature control to avoid spoilage.
The bones and fat protect the meat, which is why if you're dry-aging at home, high-quality large cuts with the bones still in are essential. (Consider it like a bone wall.) The dried-out layers around the exterior are removed after the aging process is finished, leaving you with a visually gorgeous dark-red piece of meat.
Other articles you might like: