Are you looking for a place to vacation in California? If so, then you should definitely consider Pacific Beach. This beach town is located in San Diego County and offers plenty of activities and attractions for visitors.
We will discuss some of the things that you need to know before visiting Pacific Beach. We will also provide information on the most popular places to eat and what to do while you are there!
Overview
Pacific Beach is a community in San Diego, situated to the north by La Jolla, south by Mission Beach and Mission Bay, east by Interstate 5, and west by the Pacific Ocean.
The beach is more than three miles long from the Mission Bay jetty to the cliffs of La Jolla. The boardwalk, officially known as Ocean Front Walk/Ocean Boulevard, is a paved footpath that extends 3.2 miles along the beach from Law Street in San Diego County's north down to the mouth of Mission Bay in southern San Diego.
Brief History
D. C. Reed, A. G. Gassen, Charles W. Pauley, R. A. Thomas, and O. S. Hubbell were instrumental in establishing the town during the booming years between 1886 and 1888.
The first railway in San Diego, which connected Pacific Beach with the downtown area, began operations in 1889 and was extended to La Jolla years later.
In 1910, the San Diego Army and Navy Academy, a preparatory school, moved into an old College building; in 1922, a public high school followed, as well as a junior high in 1930. Crystal Pier opened in 1927; the Roxy Movie theater opened in 1943 to accommodate a population that quintupled during World War II.
Many hotels were built during the postwar period.
In Mission Bay, high-rise construction resulted in a 30-foot height restriction for buildings being enacted in 1972; it is still in force.
In 1982, the famous boardwalk Ocean Avenue was closed and converted into a park.
"P.B." is named after local residents and is home to one of San Diego's more developed nightlife scenes with an excellent range of bars, restaurants, and clothing stores located along Garnet Avenue and Mission Boulevard.
Demographics
There are just over 48,000 residents in Pacific Beach, California, with a median age of 32.1 years old. Of these individuals, 52.95 percent are males and 47.05 percent are females. 85.66% of the population in Pacific Beach is made up of US-born inhabitants, while 7.03% are non-US-born people (non-citizens).
The population here is gradually becoming older and wealthier, as it has for the past several years. Previously, it was primarily populated by youngsters, surfers, and college students due to increasing property and rental costs; however, because of growing housing and rental prices, the populace is slowly aging and wealthier.
In Pacific Beach, California, the average yearly household income is just over $105,000, while the median yearly household income is $80,467.
There are 26,314 housing units in Pacific Beach and of those homes, about 30% are owner-occupied, while 70% have renters living in them.
Popular Restaurants in Pacific Beach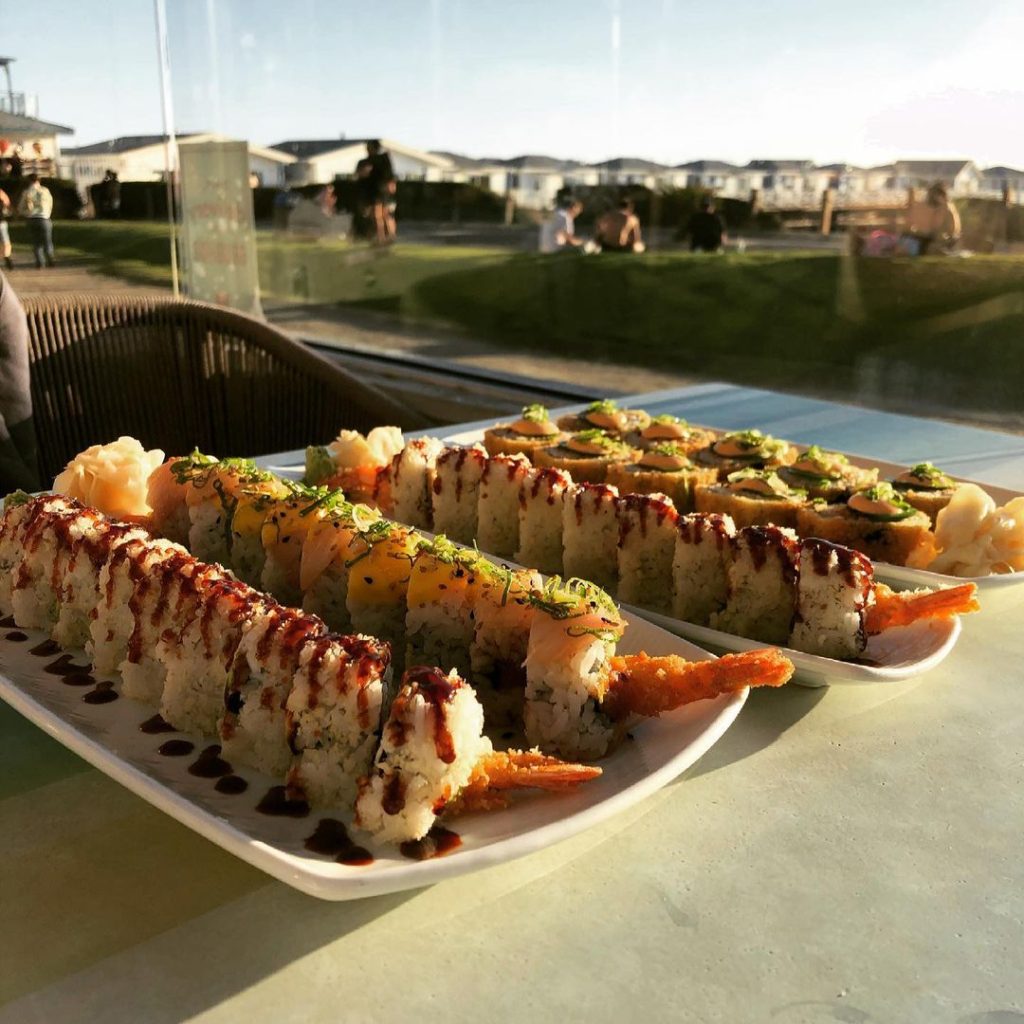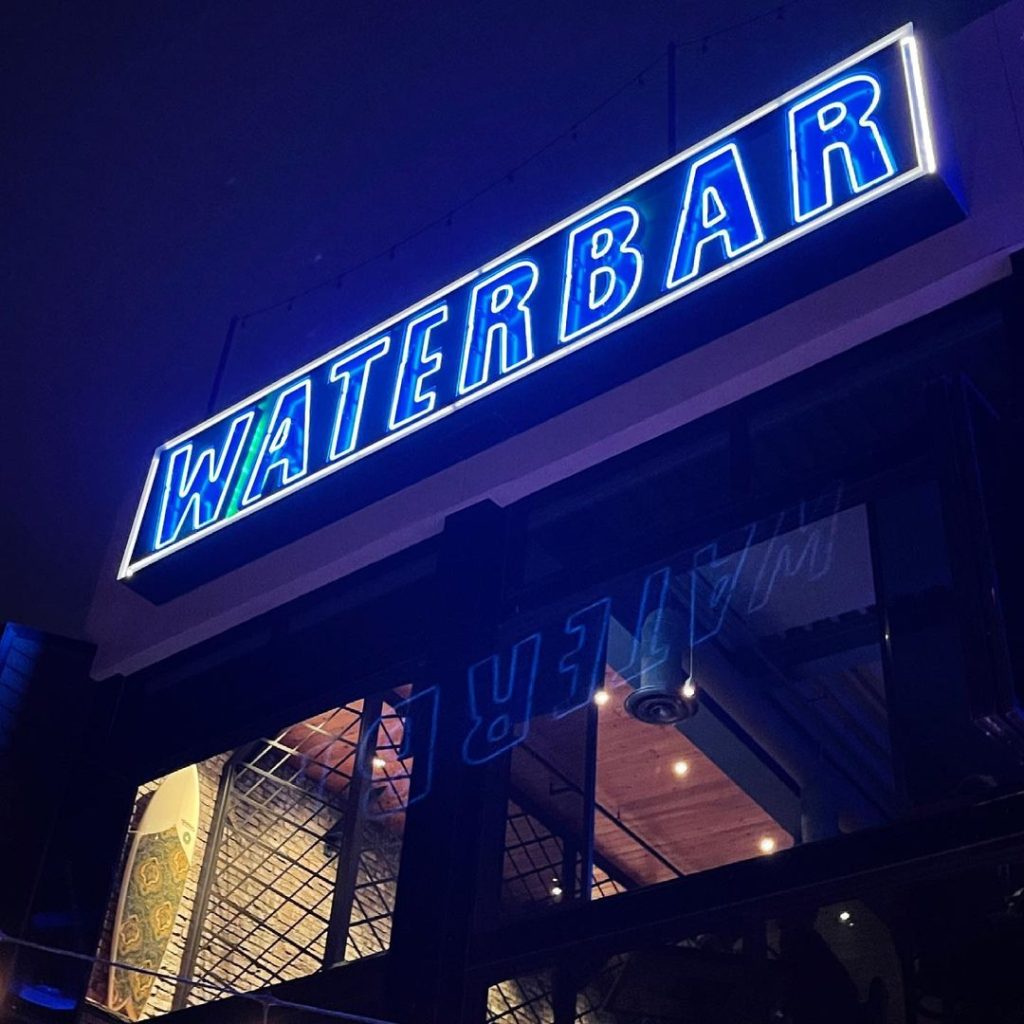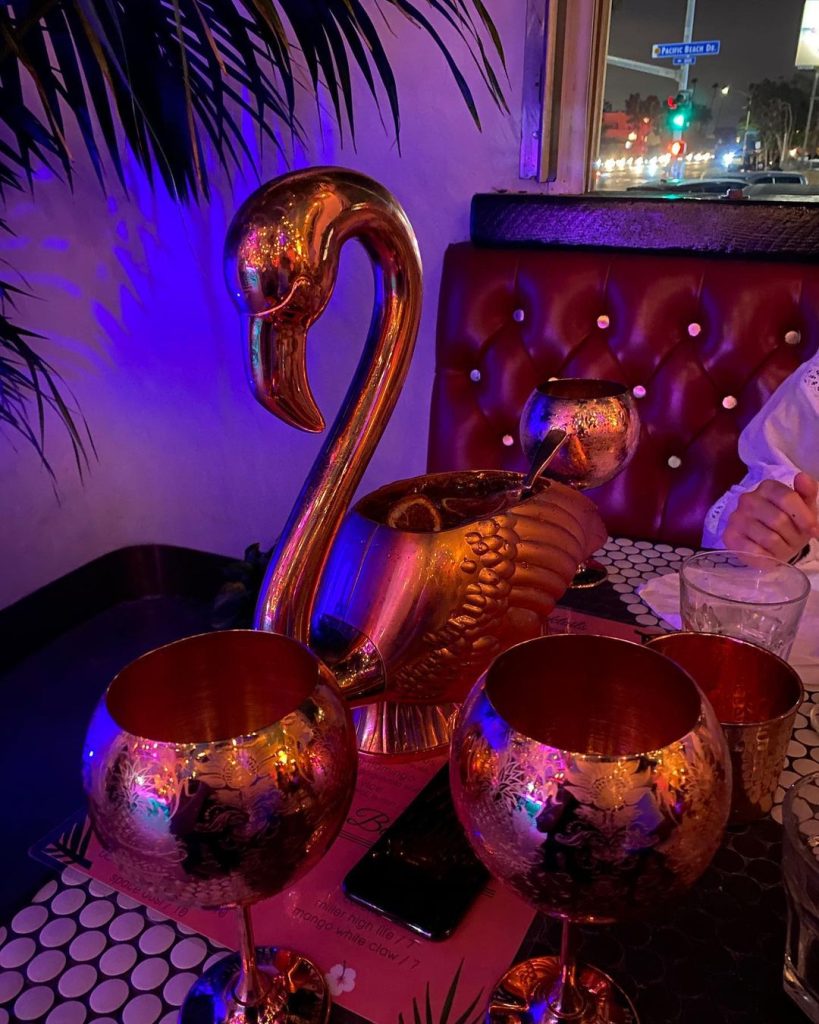 Things to Know Before You Visit
The climate of Ocean Beach is classified as semi-arid subtropical. Warm-summer Mediterranean characteristics abound, making it one of the most pleasant tourist destinations in California.
Parking in Pacific Beach is difficult, but it is not impossible. The lot at Tourmaline Street is the greatest choice, as well as side roads on the north side of the pier. There are also paid parking lots located throughout the area, which may be a viable option if you're planning to stay for the whole day.
On summer weekends, the boardwalk is crowded – watch out for kids skating or riding bikes.
All surfers are welcome to visit Ocean Beach in Pacific Beach, which is open all year. The difficulty level is intermediate and can be surfed at any time of year.
At any rate, alcohol is not permitted on this beach at any time.
Points of Interest
So, what is there to do in Pacific Beach? Well, first and foremost, the beach is a major attraction. The town is located right on the coast, so you can enjoy plenty of sun and sand.
North Pacific Beach, on the other hand, is known for its calm waves and family-friendly atmosphere. It's also the area's party central, thanks to its numerous bars and restaurants.
Try fishing on Crystal Pier! Bring your own tackle, bait, and a fishing license, and drop a line.
The beach end of Crystal Pier is packed with vacation cottages that are available to rent. It's one of the most distinctive places to stay in San Diego since they are frequently directly over the sea, depending on the tides.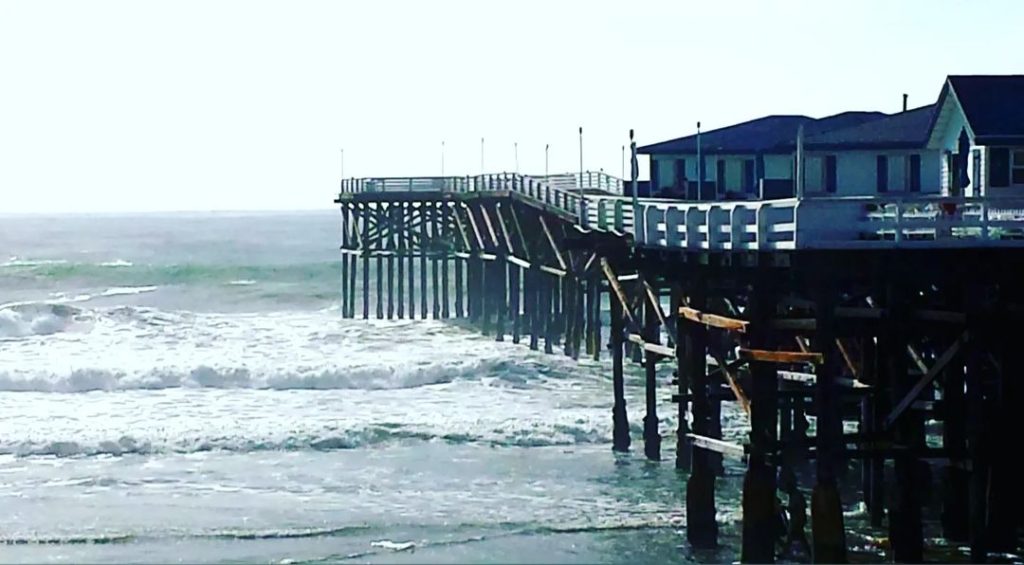 This is a lovely beach to stroll around on your vacation rental beach cruiser or go for a leisurely morning or evening stroll.
Garnet Avenue is the main shopping street in Pacific Beach, home to casual shops, restaurants, and local bars.
Pacific Beach also includes Kate Sessions Park and the Pacific Beach Recreation Center, along with Mission Bay Park and the city of San Diego's northern border.
There is a playground, a spacious lawn with sea views, and an undeveloped area of several acres used for hiking and mountain biking at Kate Sessions Park.
Along Sail Bay, Fanuel Street Park is the biggest man-made aquatic park in the country. The park has a vast grassy space that is frequently utilized by the community for barbecues.
There is playground equipment on the beach to keep the youngsters occupied and a seasonal lifeguard-protected swim area. The water is shallow and calm, making it ideal for families on holiday.
The Catamaran Spa is a full-service spa on Sail Bay in Pacific Beach, which is run by the Catamaran Resort Hotel & Spa. Asia's and the South Pacific's therapeutic practices have influenced the spa treatments at this location.
If you are looking for something to do at night, then be sure to check out some of the local bars and restaurants.
Conclusion for Pacific Beach
The beach community of Pacific Beach, locally known as PB, is one San Diego's most popular neighborhoods. Although it is known as a party haven for young adults, that does not reflect the rest of the neighborhood. Free-spirited twenty-somethings may be found throughout the local area, but families are also present.
Pacific Beach is not for everyone when it comes to making a San Diego vacation. However, this diverse list of activities in Pacific Beach, California will appeal to almost any type of visitor. You'll discover something to enjoy whether you like the beach, bay, or interior region.
Make sure you check out Pacific Beach if you're visiting San Diego!
Other articles you might like: