If you are new to hiking, San Diego is the perfect place to start. With its moderate climate and diverse landscape, there are plenty of hikes that are great for first-timers. Whether you're looking for an easy stroll through nature or trying to get back into shape, be sure to check out these amazing trails!
Benefits of Hiking
Hiking is a great way to get exercise, explore nature and relax. It's also an easy activity that most people can do without much training or equipment. Hiking is a fun way to get your heart pumping and blood flowing.
It can also help reduce stress and anxiety, clear your head, and give you a sense of accomplishment at the end when you reach your destination.
In the era of Covid-19, hiking is an activity you can do with your friends and family while staying safe.
If you are new to hiking or if it has been a while since your last hike, we recommend trying out one of these beginner hikes in San Diego.
First Time Hiking Tips
If you are new to hiking, it is important to know some basic tips to make it a more enjoyable experience.
Check the weather before heading out and be sure to dress appropriately.
Make sure to have a map of the area and know how to use it.
Choose the right hike. There is no need to try and tackle a difficult mountain trail on your first hike. Start out with an easy hike that will allow you to get used to the terrain and the activity.
Wear sturdy shoes and bring plenty of water and snacks with you.
Set a steady pace for yourself.
If you are on a longer hike, bring a first aid kit as well.
Be aware of your surroundings and stay alert while hiking.
Always let someone know where you are going and when you will be back.
Address: 1253 Sunset Cliffs Blvd, San Diego, CA 92107
Length: 1-2.5 miles
Elevation Gain: 95 feet
Pet Friendly: No dogs
Hours: 24 hours
This hike is perfect for those who want to take things slow. The well-marked trail winds through a canyon and offers beautiful views of the ocean.
The park is located on the cliffs overlooking the Pacific Ocean and offers two trails to choose from. There are also several areas where you can stop and enjoy the view, including a popular spot for watching sunsets.
Address: 1788 El Prado, San Diego, CA 92101
Length: .08 – 6 miles
Elevation Gain: Up to 500 feet
Pet Friendly: Dogs on leash
Hours: 24 hours
Balboa Park has something for everyone and that includes hikers! There are 16 miles of trails in the park, ranging from easy to difficult. It's also less than five minutes from Crowles Mountain, the tallest peak in San Diego County, making for another popular destination for hikers.
A favorite hike in Balboa Park is the route up Inspiration Point. The trailhead can be found near the entrance to the botanical garden, offering great views of downtown San Diego.
There are 6 easy trails to choose from Seven Bridge Walk, Balboa Park Loop, Florida Canyon Trail, Balboa Park Gardens Loop, Morley Field Trail, and Japanese Friendship Garden.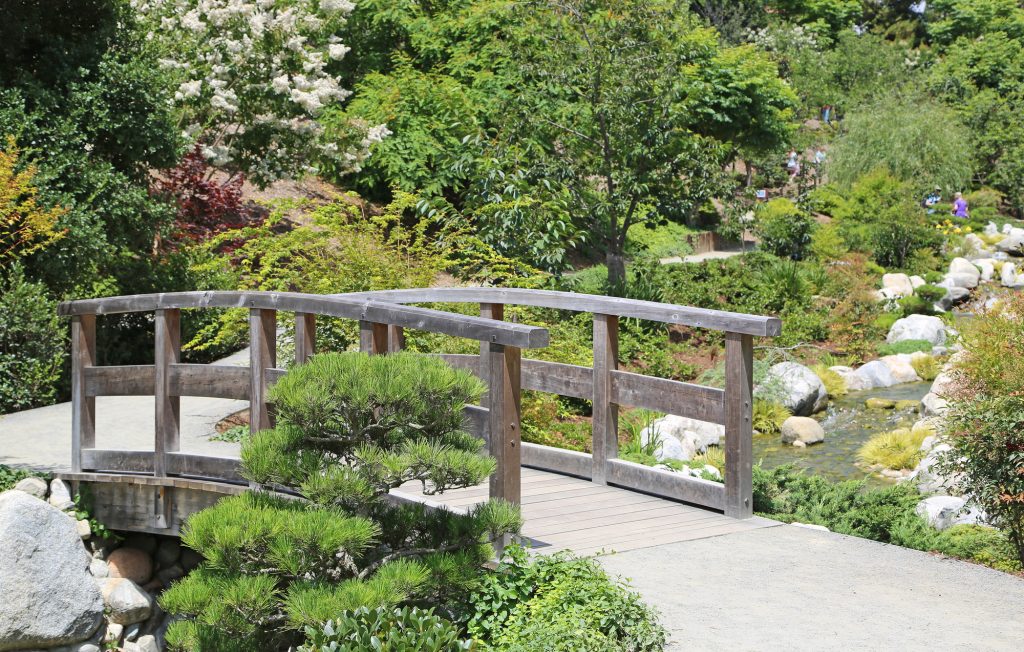 Address: 7380 Gabbiano Lane, Carlsbad, CA 92011
Length: 3.4 miles
Elevation Gain: 29 feet
Pet Friendly: Dogs on leash
Hours: Open from dawn to dusk (daily)
Batiquitos Lagoon in San Diego is one of the most popular hiking trails in the San Diego area. There are two separate walking paths that run along either side of the lagoon, which provides hikers with different experiences.
These trails, located near Carlsbad, can be heavily trafficked due to their popularity. The trail surface is typically at least 8 feet wide of gravel.
The North Trail is a bit shorter than its southern counterpart and features fewer landmarks. However, it does provide beautiful views of Batiquitos Lagoon from beginning to end as well as access to some benches for resting or catching up on emails before heading back home after your hike!
The South Trail is longer but provides more opportunities for bird-watching and taking pictures in front of various monuments along its path including an old lighthouse structure at one point during this route's journey through nature reserves near Carlsbad State Beach Park – where both paths meet up again before returning hikers back out onto busy streets once more!
Great news, parking is free but can be limited. However, there is free residential parking in some areas new to the trailhead.
Address: 2250 Del Mar Heights Road, San Diego, CA 92130
Length: 2 miles
Elevation Gain: 154 feet
Pet Friendly: Dogs on leash
Hours: 8:00 A.M. – 7:00 P.M. (daily)
Crest Canyon Trail Loops is about two miles long in the San Dieguito River Park. It comprises of a couple of hills and stairs making it suitable for a great workout!
The hike is a good option when you need something challenging but still easy enough to allow your children to enjoy themselves without getting too exhausted. For those with dogs, this hike offers the perfect opportunity to bring along their furry friend since they will be able to run around while they explore together.
Address: 2710 Manchester Avenue, Cardiff-by-the-sea, CA 92007
Length: 1.5 – 4.6 miles
Elevation Gain: 13 – 423 feet
Pet Friendly: Dogs on leash
Hours: 9:00 A.M. – 5:00 P.M. (daily)
San Elijo Lagoon Ecological Reserve is a beautiful place to hike, with 10 trials that offer great views of the lagoon and its wildlife.
The reserve is also home to several archaeological sites, making it an interesting place to explore.
It is the largest coastal wetland in San Diego County, consisting of a system of interconnected saltwater and freshwater marshes. The lagoon's size has been greatly reduced by housing developments to the east and west, but it still provides habitat for hundreds of plant and bird species including some endangered birds.
Conclusion for Best Beginner Hikes in San Diego
There are so many great beginner hikes in San Diego, and this list just scratches the surface. If you're looking for a challenging hike, there are plenty of those too. But these hikes are perfect for beginners who want to get out and explore the beauty of San Diego without having to worry about getting lost or dealing with difficult terrain.
Other articles you might like: