What is the purpose of car racing?
Auto racing is one of the world's most popular sports. It involves automobile vehicle races set to the greatest time over a certain distance or time limit. Gasoline-powered automobiles were invented shortly after, prompting auto racing to begin.
The primary objective of automobile racing is to achieve the lowest time in a set number of rounds or time limit.  The ultimate order is determined by overall race duration, with the quickest time in first position, second position, and so on.  A motorist that does not finish a race for any reason is referred to as retired; otherwise known as being out.
Different Types of Race Cars
Open Seaters
The open seaters started in the early days of the automobile industry and gradually evolved into one of the quickest and most extreme types of race cars. With sharp noses, a lot of aerodynamic aids, and enormous wings at the back, open or single-seaters are similar to low-flying fighting jets rather than automobiles.
The engine is positioned just in front of the driver, with exposed suspension components, a small weight, and big wheels at the rear for power and traction.
Touring Cars
Touring vehicles are quite popular since they represent standard automobiles in the racing world. On the outside, touring cars may appear to be production models, but they feature high-end technology. They can be identical to normal vehicles with a less harsh suspension and racing tires on occasion.
Top Fuel Dragsters
The world's quickest automobiles are high-powered dragsters that race in a class known as Top Fuel Dragster. These cars have bodies that are extremely short, with wide fronts and tiny rear ends, allowing for extreme speed and acceleration. Top fuel dragsters have engines positioned behind the driver and enormous rear tires to maximize speed and acceleration.
Drag Cars
Drags are modified versions of production vehicles that are designed to give their drivers the quickest acceleration times possible. This entailed that all major weight had been eliminated, supercharging or twin-turbo systems were added to engines, a short-ratio gearbox was installed, and the suspension was changed to withstand additional power and repeated hard starts from the line.
Rally Cars
The goal of a rally car is to transform a normal production automobile (typically a small hatchback) into a blisteringly fast vehicle capable of driving on gravel, mud, tarmac, or snow.
The newest generation of automobiles has seen the introduction of all-wheel-drive trains, sequential gearboxes, bespoke suspension, and the most up-to-date safety equipment to deal with such difficult terrains. In contrast to other racing vehicles, which have room for only one person (driver) in rally cars, there are two seats for the driver and co-driver.
Off-Road Race Cars
The Off-Road Race Cars are built to negotiate the roughest terrain, boulders, and bumps at high speeds while retaining momentum and control.
Drift Cars
For those who aren't aware, drifting is the practice of driving sideways, which is both appealing to observe and difficult to master.
The objective is to make the longest drifts with the car almost facing 90 degrees sideways at top speed. This is how you win a drift competition.
The ability to drift correctly is crucial, and it's not easy. The essential components include things like negative camber, unique handbrakes, and closed differentials for big, smokey drifts. In most situations, drift cars are so extreme that they aren't road legal and can only be used on the track.
Prototype Race Cars
The Prototype Race Cars represent the best in racecar technology, design, and materials. Currently, almost all LMP racers are hybrids.
The Le Mans prototype is a type of racing automobile that first appeared long ago and was used to push the boundaries of car technology. Stock/touring car racing may be more entertaining for fans, but LMP cars are at the forefront of the industry, testing both new ideas and race drivers' abilities.
NASCAR
NASCAR is one of the world's most famous and popular racing series. In the late 1940s, NASCAR was formed as a National Stock Car Racing organization, and the vehicles that raced were stock and based on the models available from dealers.
However, over time, today's NASCAR drivers are little more than a cross between a production vehicle and a racing machine.
The cars are entirely manufactured from the ground up, with bespoke chassis, motors, and any other components that don't represent the model.
NASCAR events are held on superspeedways, where drivers always drive to the left. As a result, the suspension and tires are built particularly for such driving.
Cup Racing Cars
A cup type racecar is based on the concept of giving racers identical race cars, models, and manufacturers, which have been built by the manufacturer and prepared for racing.
The only choices available to racing teams are tire choice and modest suspension adjustments.  This implies that the grid is entirely lined with identical cars having comparable performance and handling characteristics.  The key difference between a winner and a non-winner is the driver, not the technology's expenditure.  Cup vehicles are almost always completely stock, with only minor modifications made to them.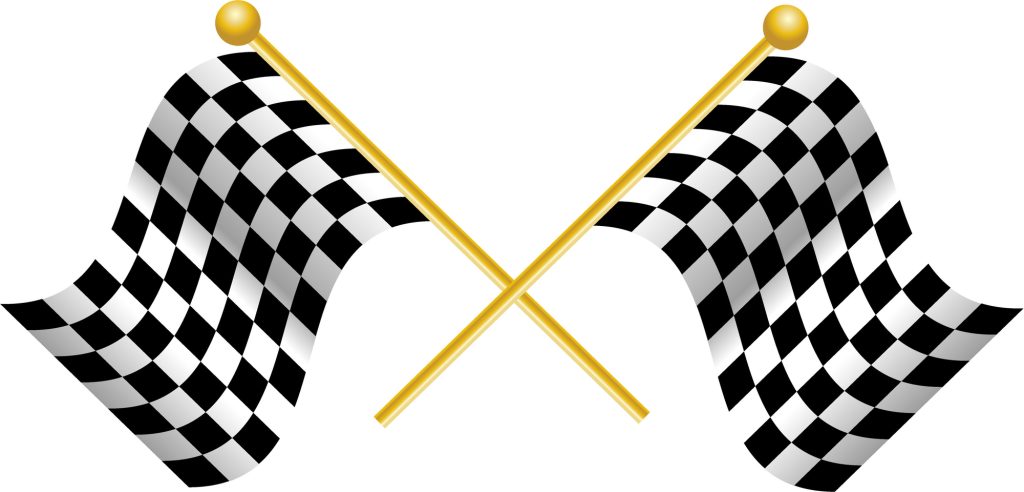 Car Racing Tracks in San Diego
Speed Circuit
Speed Circuit was founded in 2003 and rechristened as Miramar Speed Circuit. It is one of a kind because it operates many karts at once on the indoor track, which is truly racing. Their 1/4-mile track features hairpin bends and straightaways where you can take off.
These aren't bumper cars or carnival rides; they're probably the closest thing to genuine racing you can get without spending thousands of dollars on a modified race car.
In 2016, they branched out to include Eastlake Park.
Guests may experience speeds of up to 40 mph in jumbo go-karts on a huge asphalt track designed by professionals.
Speed Circuit Details
Xtreme Adventures
XTreme Adventures is a family-owned firm run by real exotic automobile fans with one goal in mind: to spread the euphoric pleasure of driving and riding in an ultra-luxurious supercar as widely as possible! Through a variety of activities that we provide, you may have the chance to drive and ride in some of the most unique high-performance exotic automobiles ever built.
It's no longer a myth that only the ultra-rich can enjoy the pleasure of riding in a Ferrari or Lamborghini thanks to Xtreme Adventures. Whether you're searching for an Extreme Adrenaline Rush at our Exotic Autocross Challenge events or a more personal encounter with your ideal vehicle, whether it be on the Exotic Car Tour or Rental services.
Xtreme Adventures Details
SD RC Raceway
The indoor RC facility has now relocated to 8575 Production Ave. There is a 10,000 square-foot off-road track with an on-site professional shop and hobby store, as well as pit space for over 100 people and a tire wash station.
The road has been resurfaced. It's made out of tiny stones that provide all-around excellent traction. In all classes, ordinary clay tires are common.
You may practice all day on non-race days and until 30 minutes before the start of the race on race days. Everyone is welcome. They can help you get your automobile or truck up and running so it's optimized for our track surface.
SD RC Raceway Details
K1 Speed
At the San Diego facility, K1 Speed offers a number of options for experiencing indoor go-kart racing. Our Arrive & Drive plan is by far the most popular among our visitors. Individuals of all ages can join in and experience the thrill of indoor karting without making a reservation with this package. Simply show up and begin racing — it's that simple! The races are held for best lap time, allowing people to compete for the win even if they start at the back of the pack, providing for a level playing field.
They provide a variety of go-kart racing packages for groups of 8 or more people. These packages are ideal for groups because they allow you to use the track exclusively during your heats, set aside race times, and even give the winners a podium celebration! Perhaps most importantly, the race packages are designed like a Formula One or FIA GT race weekend, rather than a time trial—you compete against one another for the position, not against the clock! The first person to cross the line wins!
The San Diego karts have electric motors with 20 horsepower, which gives them greater performance than gas-powered alternatives. They may reach speeds of around 45 mph throughout our roughly one-quarter-mile indoor kart track, which surrounds our two 1/2-mile outdoor tracks!
K1 Speed Details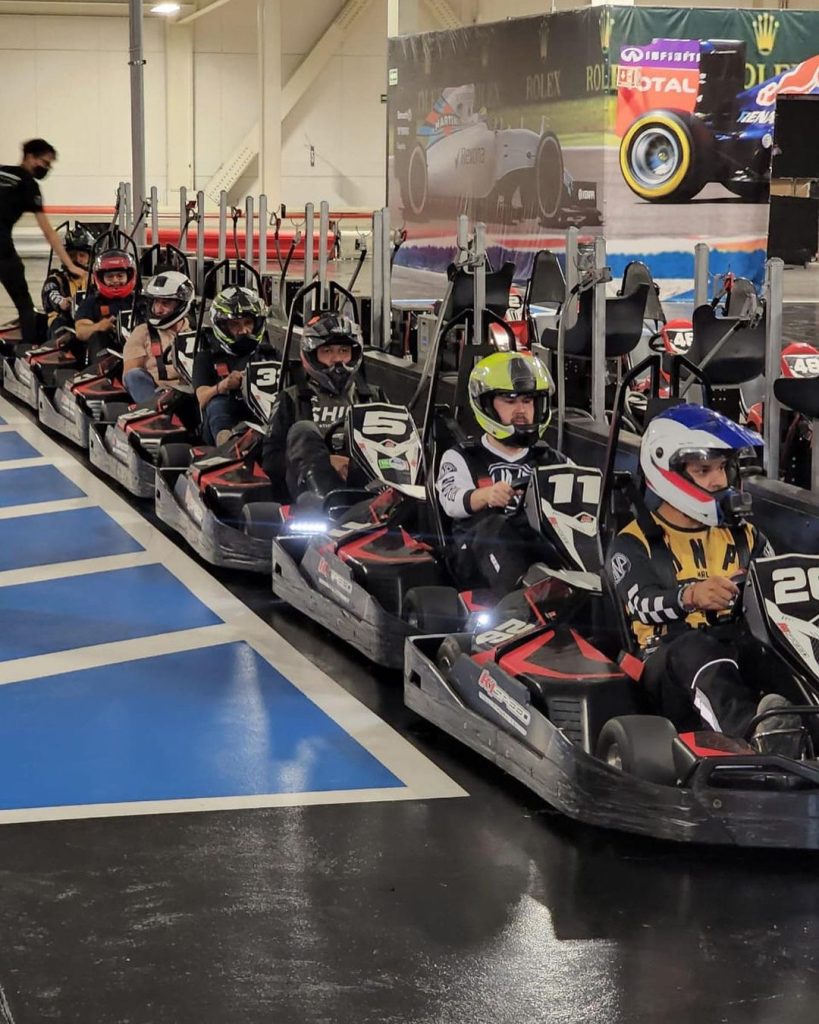 Frequently Asked Questions
Is racing a car a sport?
Many racing enthusiasts are familiar with someone in their social network or family who thinks auto racing isn't a "real" sport. To them, anything that requires physical activity is only a sport if it doesn't take much effort.
If you think sitting in a race car is easy, you might want to think twice. This sport can be a lot harder than you think.
Engineers have sought to remove as much weight as possible from racing cars while keeping only the essential components, and they provide few creature comforts as part of their efforts to do so. The seat's sole purpose is to keep drivers from being thrown around in corners, and there is no air conditioning.
Especially, wearing five-layer fireproof racing overalls, spending any amount of time in these conditions is not a pleasant experience in the heat. Depending on the racing series, they may do it for up to two hours or more too.
There's little cause to get anxious when you're behind the wheel if you don't run into anything or haven't driven before.
Is racing a car still popular?
Over the last two decades, technological developments have had a significant impact on sports. Not only has it made life simpler for players and teams, but it has also increased fan interest. With more sporting events broadcasted than ever before, athletes on social media, and constant internet updates, a fan can get information on every aspect of a tournament in seconds by pressing a few buttons. As a result, more people are expressing an interest in sports, which has helped make it one of the most popular forms of entertainment today.
Motorsport is adored by a specific kind of fan, in contrast to other sports. There's no doubting it's a niche sport, but one that still attracts millions of fans throughout the world. So, let's see what makes it such a success, especially among adrenaline junkies.
What is the fastest type of racing?
The quarter-mile is a straight track on which drivers race as quickly as possible. Cars regularly travel at speeds over 300 mph, and parachutes are used to slow them down. The world's quickest accelerating vehicles can reach 100mph in less than a second. Events last only a few seconds and drivers are subject to up to 4Gs of force.
How many racing formulas are there?
Formula racing is one of the most popular professional forms of automobile racing. It is single-seater open-wheel motorsport. Formula racing vehicles are custom-made and constructed, with races held on circuit tracks specifically built for formula racing.
Formula One, Two, Three, and Four are just a few of the most well-known formula racing categories. However, it also includes single-seat series like the GP2 Series, which replaced Formula 3000.
What are the famous four formula racing categories?
Formula One is regarded as the most prestigious motor race. It has huge budgets and sponsorship agreements, allowing for complicated technological innovation and engineering. It is well-known internationally and different nations pursue to organize events. The fastest Formula One cars can attain speeds of more than 220 miles per hour. They can also travel at tremendous speed, pulling greater g-force than a space shuttle when accelerating. The expense of F1 vehicles is also extremely high, therefore just a few elite drivers may compete for the title.
F2 racing was created for younger drivers to compete in the highest level of motorsport. Because of the high overhead costs involved with F1, most up-and-coming young drivers were unable to participate.
In F2, the cars were all identical and all drivers utilized the same team of race engineers, hospitality handlers, and performance statisticians. This provided for a level playing field among the drivers. Formula 2 is more about individual driving ability than team expenditures.
F3 racing is a great way for aspiring drivers to gain experience and get their foot in the door at top teams. It frequently signifies the transition from novice to professional driving.
Most novice drivers begin in the F4 category. This series was established by the FIA to provide an intermediate step between driving and carting.
Previously, all F4 cars were identical, however, the rules have been changed and different frameworks and engine construction are now permitted. However, because of their common 1.6-liter engine with a maximum power of 180 bhp, they are standardized to provide equality in terms of opportunity and cost.
Conclusion for Best Car Racing Tracks in San Diego
Driving a Formula 1 car is a stressful job, and the driver must not only withstand the forces applied to his body but also maintain a clear head in order to compete. It's insufficient to just endure the ordeal; drivers must have reflexes as well as the ability to avoid colliding at speeds most would consider suicidal while still thinking about racing lines, overtaking techniques, and more.
In many sports, a lapse in judgment, a minor loss of mental concentration, or a basic blunder seldom has major consequences. An athlete might miss out on scoring a goal or even cause themselves or their team to lose a tournament at the most severe.
A lapse in attention that lasts just a fraction of a second in auto racing can result in a potentially career-ending accident. The margin for error is limited to 186 mph / 300 kph, and the penalty for making a mistake may be severe. It's critical for F1 drivers to be in top physical form so they can concentrate on their driving rather than on simply resisting the g-forces and heat.