Each year, the city of San Diego hosts a week-long celebration of diversity and inclusion called LGBT Pride. This event is open to everyone, regardless of sexual orientation or gender identity, and attracts people from all over the world. The purpose of LGBT Pride is to promote equality and acceptance for all members of the LGBTQ community.  The annual celebration is a time when the LGBT community and their allies can come together to express themselves freely and celebrate through various events, including a parade, a street fair, and several parties and concerts.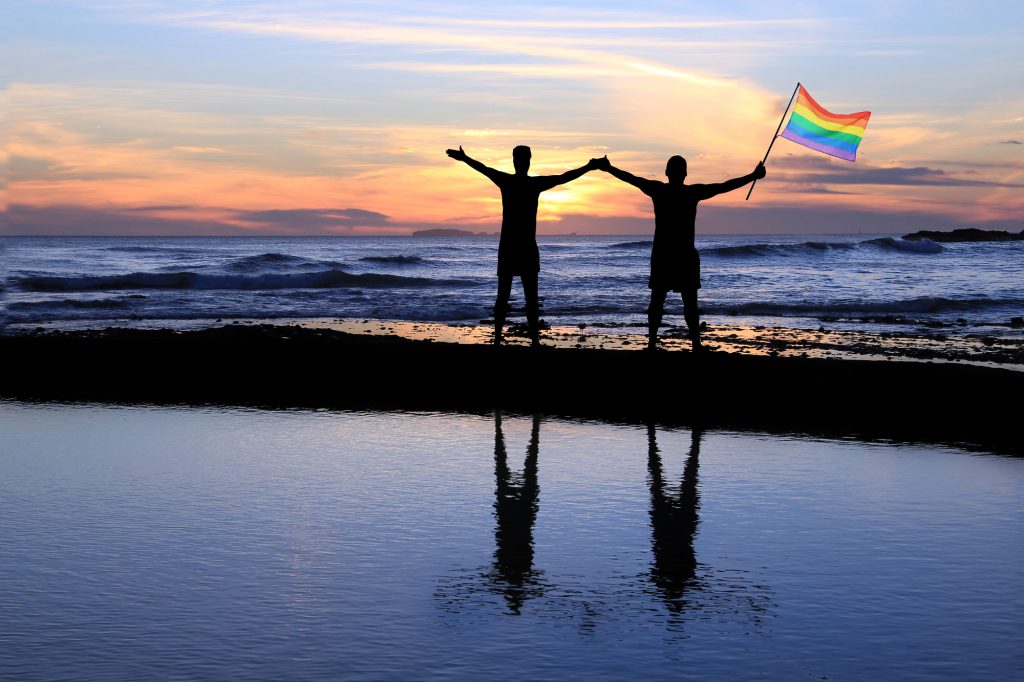 History of San Diego Pride:
The first San Diego Pride was produced in 1974 as a sponsored project of The Center for Social Services to commemorate the 1969 Stonewall Rebellion in New York's Christopher Street. In 1994, San Diego Pride became a nonprofit organization, and it continues to combine the talents, skills, and ideas of our varied community through various initiatives today.
San Diego Pride has grown from a small initial march for equal rights into the largest single-day civic event in the region and is currently one of the largest LGBTQ parades in the United States. Attracting over 300,000 supporters of the LGBTQ community, there are numerous activities that span the full week of celebrations.
San Diego Pride has raised over 2.5 million dollars for LGBTQ-serving organizations and runs year-round educational, advocacy, and community service initiatives in addition to its annual events.
These initiatives create a community for youth, seniors, women, people of color, and others while also developing LGBTQ leadership capacity throughout the world. 84 cents of every very dollar raised at San Diego Pride goes directly to the programming.
How Did the Rainbow Flag Become a Symbol of LGBTQ Pride?
The rainbow flag has become a widely recognized symbol of LGBTQ pride and diversity.  But how did it come to be?
In 1978, artist Gilbert Baker, a gay man, and a drag queen designed the first rainbow flag in San Francisco.  The flag was made up of eight stripes, each representing a different aspect of LGBTQ life and culture.  Later on, Baker then revealed that he was inspired by Harvey Milk, one of the first openly gay elected officials in the United States, to create a symbol of pride representing the gay community.
Since then, the rainbow flag has become an important symbol of unity and inclusion for the LGBTQ community. It represents the strength and diversity of the LGBTQ community and sends a message of hope and acceptance to everyone who sees it.
San Diego LGBT Pride is a celebration of this inclusive spirit and is dedicated to promoting equality and acceptance for all people regardless of sexual orientation or gender identity.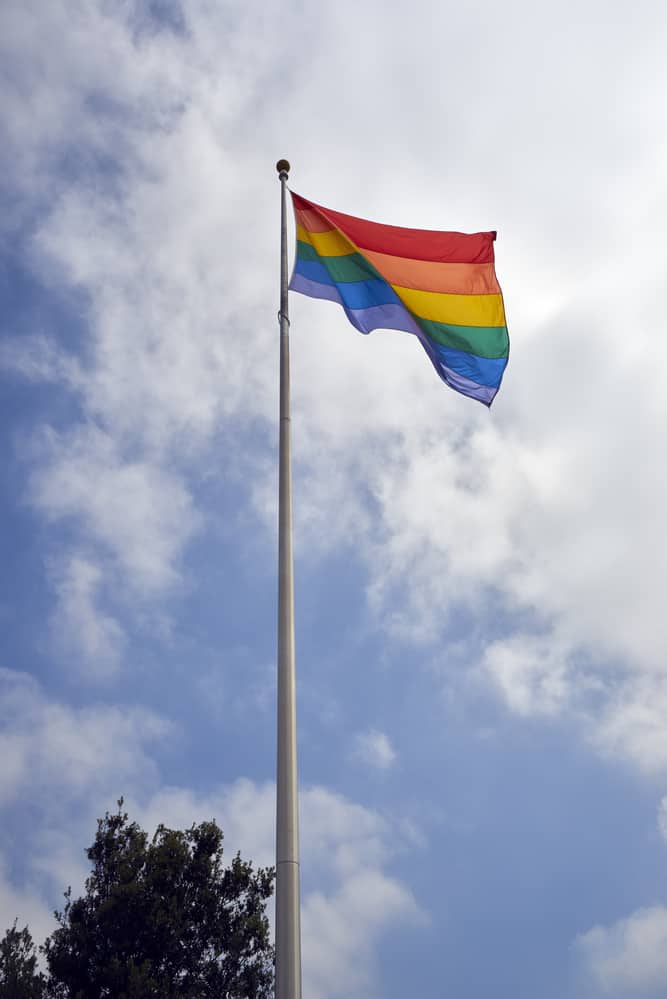 Who is the mother of Pride?
On June 28, 1970, the first LGBT Pride march took place in New York City.  The event was organized by bisexual activist, Brenda Howard, who is often referred to as the "mother of Pride."
Howard was a key figure in the gay liberation movement and worked tirelessly to advance the rights of LGBTQ people.  She helped organize several major marches and rallies, including the Christopher Street Liberation Day Parade (now known as NYC Pride) and the National March on Washington for Lesbian and Gay Rights.
Her work has had a profound impact on the LGBTQ community, and she is widely recognized as one of its most influential leaders. In June 2019, she was posthumously inducted into the National Stonewall Inn Hall of Fame.
The parade is the highlight of the event and attracts tens of thousands of people each year. It features floats and marching bands from all over the world, as well as representatives from the LGBTQ community.
The street fair is also a popular attraction, with dozens of vendors selling food, drinks, and merchandise. There is something for everyone at LGBT Pride, so be sure to check it out if you're in San Diego during the month of July!
The Pride 5K run invites all runners and walkers to dress in rainbow gear to participate. Each year, the funds raised are donated for charity partners such as the LGBT Center's Youth Housing Project and San Diego Pride. The race begins in Hillcrest on Saturday, July 16, 2022, at 8:00 A.M.
The Rally this year takes place Friday, July 15, 2022, from 6:00 P.M. to 7:00 P.M. that includes guest speakers that recognize the challenges and accomplishments of those committed to the movement within the Stonewall Rally.
Light Up the Cathedral 2022 invites everyone to join LGBTQ Faith Leaders to celebrate faith and resilience at St. Paul's Episcopal Cathedral on Wednesday, July 13, 2022, starting at 7:00 P.M. Rainbow colors will be lit at the end of service.
She Fest supports the contributions of LGBTQ+ women to connect more within the community and outside of San Diego. This event will take place Saturday, July 9, 2022.
The Festival is one of the biggest two-day parties in Balboa Park with four stages of live entertainment, booths, community resources, presentations, and interactive exhibits taking place from July 16, 2022, to July 17, 2022.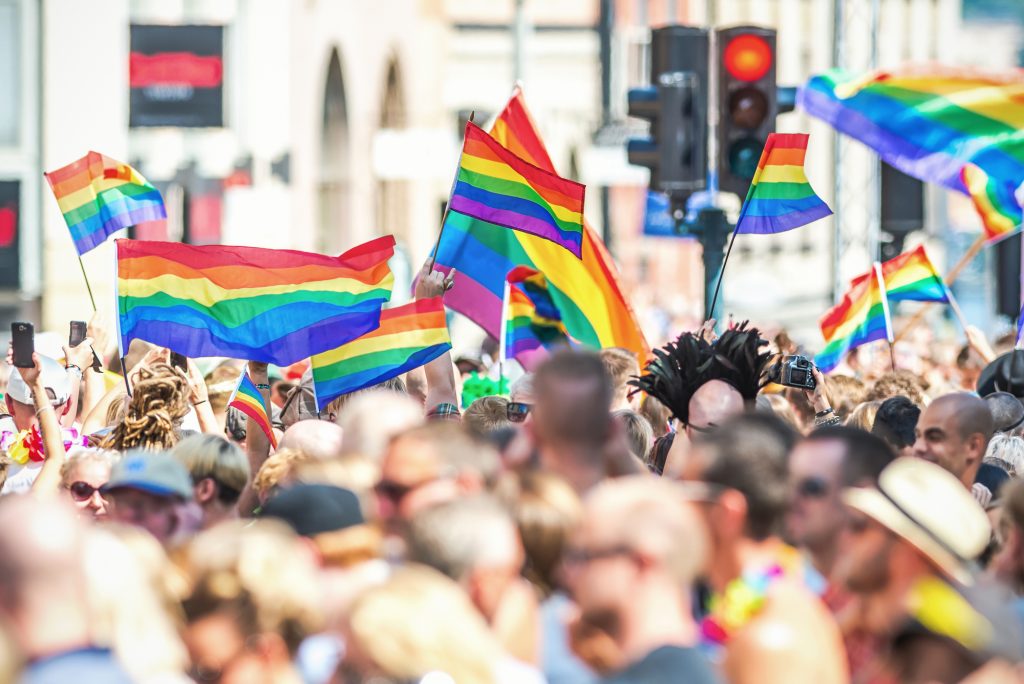 Conclusion for San Diego LGBT Pride
Pride is an important event because it celebrates our unique community and strengthens our bonds.
We are looking forward to celebrating this year's San Diego LGBT Pride offering a wonderful display of diversity and inclusion. The parade is a colorful spectacle of joy, and the festival can provide something for everyone. It is always exciting to see so many people celebrating their identities and supporting each other.