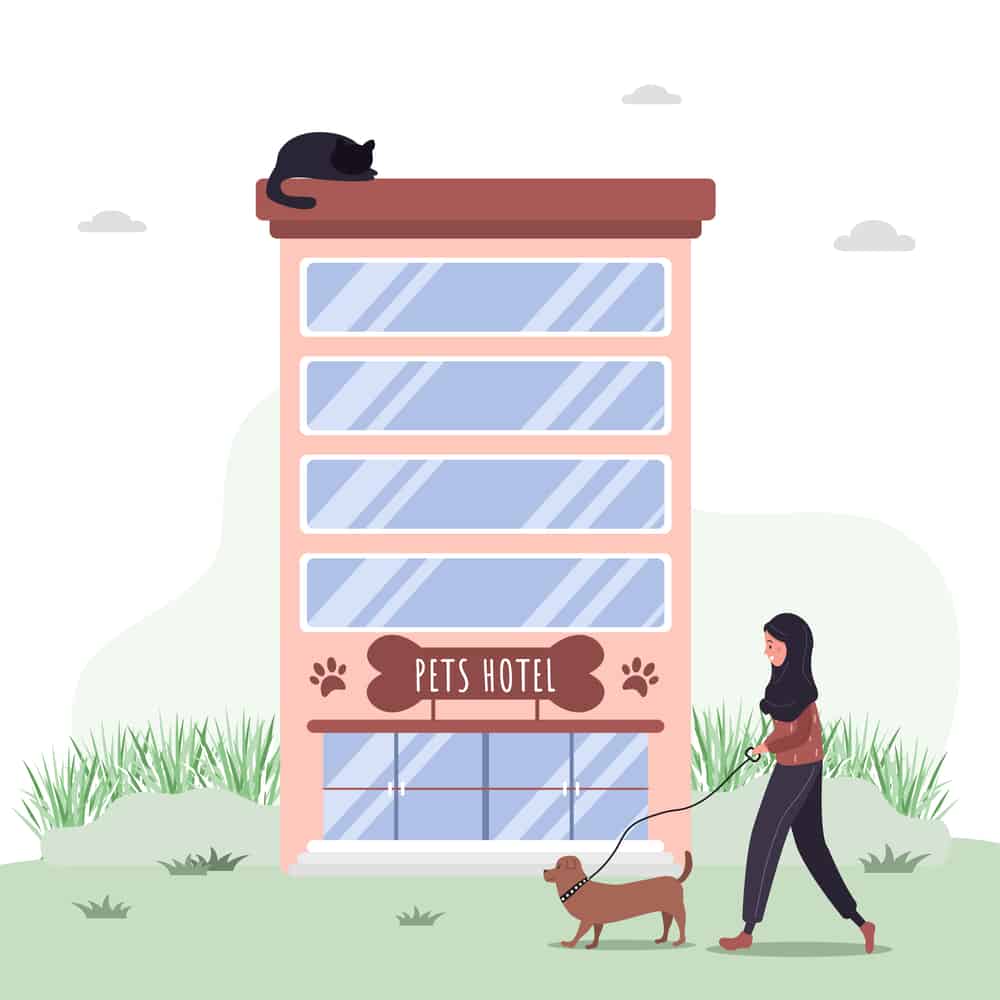 Dogs have always been considered a part of the family! They are constantly around no matter what we're doing, even when their humans want to take a weekend getaway.
So, while you are searching for a hotel to stay in La Jolla, California, we have narrowed it down to 8 options to choose from that are pet-friendly. Many of these hotels featured will make your pup feel spoiled with the thoughtful amenities provided upon check-in. No need to hire a dog sitter for the weekend! Instead, bring your dog with you for additional fun.
Address: 11480 N Torrey Pines Rd, La Jolla, CA 92037
Phone: 858-453-4420
Pet Policy: $50 non-refundable deposit; maximum 1 dog per room; maximum weight of 50 lbs.
The Lodge at Torrey Pines is a luxury hotel located in the heart of La Jolla, California. It has been rated as one of the top hotels in San Diego and one of the best hotels for families. This hotel offers a variety of amenities for dogs including dog beds, bowls, and treats. The famous Torrey Pines Golf Course is conveniently located right outside the hotel to take your dog for a morning stroll along the provided path.
While the dogs are treated like royalty, there are other amenities you'll find for families or couples to do as well. The outdoor heated pool features underwater speakers near the gazebo open daily.
On the weekends, sign up for a 70-minute yoga class to start your morning. Hotel guests are welcome to play a game of croquet located on the Arroyo Terrace every day between 11:00 A.M. and 5:00 P.M.
Get a bite to eat at one of the two restaurants in the hotel both overlooking the golf course. A.R. Valentien is the Lodge's signature restaurant serving an elegant timbered dining room with seating indoors and outdoors. The seasonal menu by Executive Chef Jeff Jackson has an everchanging seasonal menu with something for everyone. The Grill at Torrey Pines embraces a smokier feel over an open fire. Whichever restaurant you may choose, both are great options with live music presented from Wednesday through Friday for 3 hours.
For the kids, you will want to look into a daily self-guided scavenger hunt offered from the front desk. In addition, if you are looking to get around town quickly without a car, electric bikes can be reserved ahead of time at the front desk but can be limited. Otherwise, the electric bikes come on a first come first serve basis.
A guided nature walk of Torrey Pines State Reserve is offered from Thursday through Sunday. Meet in the lobby at 9:00 A.M. if that is something you want to take part in. If you would rather explore on your own, take the self-guided botanic tour of the property instead.
If all that is not enough, the fitness center is open 24 hours a day. After a workout, you may want to utilize the full-service space to replenish and revitalize your body. Reservations are required.
The beautiful Lodge at Torrey Pines is a perfect venue to host a meeting or wedding.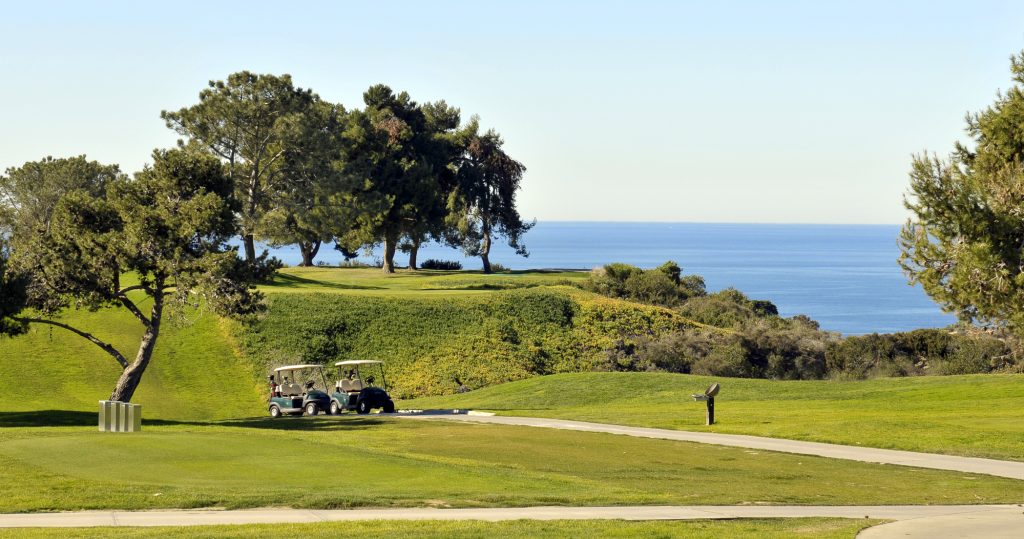 Address: 1132 Prospect St, La Jolla, CA 92037
Phone: 855-476-6870
Email: info@lavalencia.com
Pet Policy: $50 nightly pet fee per pet;
La Valencia Hotel has a unique feature catered just for dogs called the Pampered Pooches Package. This includes a plush dog bed, dog bowls, a pink La Valencia tennis ball, a $25 daily credit for your pooch to enjoy the dog menu, and a waved nightly pet fee that usually runs for $50 per dog. The exclusive package for your pet requires a two-night minimum stay and up to two dogs are included in the rate.
Your pooch is welcome to join you on the outdoor patios enjoying steak and eggs, veggies, rice, and much more, specialized for your dog.
Once you book the package for your pooch, be sure to check out the Ocean View Terrace & Patio Sol or other outdoor dining areas that the hotel has to offer.
This central location is just a short drive from Del Mar Dog Beach where your pup can run along this beautiful stretch of sand. La Jolla Cove is just around the corner from the hotel as well.
Address: 8901 Gilman Dr, La Jolla, CA 92037
Phone: 858-587-1770
Pet Policy: $150.00 non-refundable deposit; maximum 2 dogs per room
Discover La Jolla or surrounding cities with your dog by staying at the Residence Inn by Marriott San Diego La Jolla. The hotel has designated pet-friendly rooms, which means that guests can bring their furry friends with them but are limited to only 2 dogs per room.
Exclusive amenities are offered including free WIFI, a complimentary breakfast buffet, an outdoor pool, and premium tv channels. There is an upper and lower patio deck with outdoor seating available to meet and socialize. If you are looking for a relaxing day to spend at the hotel and would rather cook your own food, the BBQs are available to do so. There is also a sand volleyball court and outdoor space with a fire pit.
The fitness center is accessible 24 hours 7 days a week with basic weights and cardio equipment.
Take your pick between two event rooms that you can use to manage an event.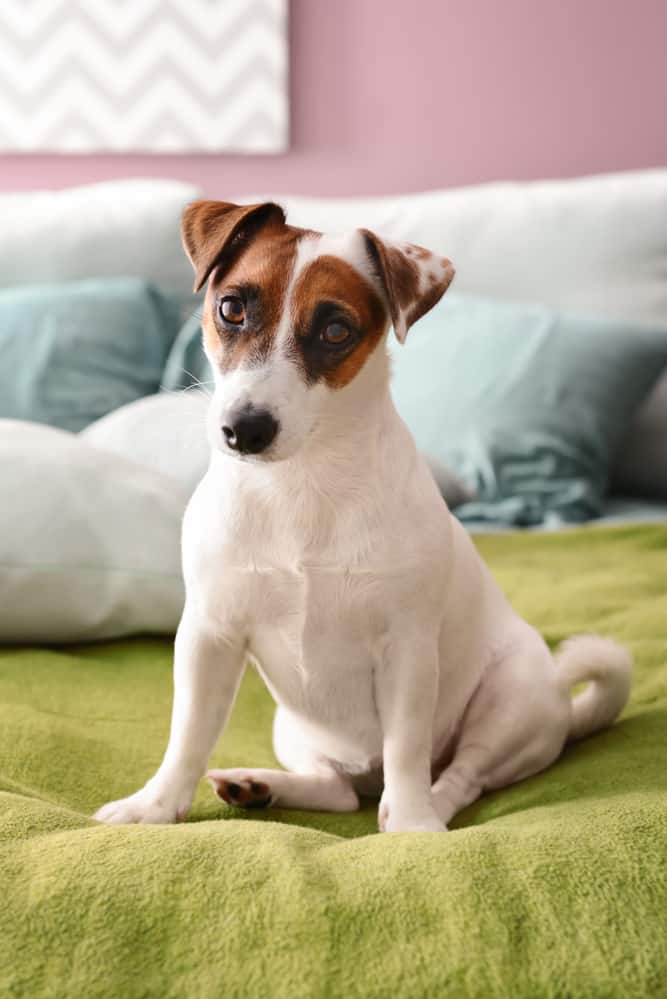 Address: 10950 N Torrey Pines Rd, La Jolla, CA 92037
Phone: 858-558-1500
Pet Policy: $75.00 non-refundable deposit for your pet; maximum weight of 70 lbs.
Hilton La Jolla Torrey Pines is less than 5 miles from Torrey Pines State Beach and the hiking trails of Torrey Pines State Reserve. This is a great option to bring your pet as it is a very walkable location sitting atop two world-renowned championship golf courses. Both courses are played in the annual PGA Tour's Farmers Insurance Open. Resort guests are encouraged to book exclusive tee times.
When you are on the go with your pup, make a quick stop in the lobby at Horizons Coffee Café, proudly serving Starbucks coffee, amongst a selection of coffees, teas, sandwiches, pastries, smoothies, or snacks.
Other than having an ocean-view golf course right outside your doorstep, this luxurious hotel ensures that its guests have a relaxing vacation.
Most guests will make their way over to the oval outdoor pool during the summer to indulge in the incredible views of the golf course.
Otherwise, if you are not here on a vacation, meet in style in one of the 17 meeting rooms here.
Don't forget, kids eat free for dinner in Torreyana so be sure you take advantage.
Address: 3299 Holiday Ct, La Jolla, CA 92037
Phone: 855-516-1090
Pet Policy: $75 non-refundable deposit; $200 refundable damage deposit; Maximum 1 dog per room; maximum weight is 45 lbs.
Staying at the Sheraton La Jolla Hotel is almost like taking a retreat to a tropical oasis flooded with palm trees, gardens, waterfalls, and tranquil koi ponds.
Shooters Bar & Grill or Humphreys La Jolla Grill are two on-site restaurants that will satisfy your appetite after a long day of exploring San Diego.
If you are looking to stay at the hotel for a hot breakfast, they charge $15 per guest.
Check out one of the 10 meeting rooms available to use.
Just note, this hotel asks that you respect their smoke-free policy.
Address: 9700 N Torrey Pines Rd, La Jolla, CA 92037
Phone: 855-430-7503
Pet Policy: $150 non-refundable fee; maximum 2 dogs of any size and no breed restrictions
Experience the laidback luxury accommodations provided by the hacienda-style resort at Estancia La Jolla Hotel & Spa.
Upon check-in, your dog will be greeted with treats at Estancia La Jolla Hotel & Spa in this charming boutique-style hotel. If you accidentally forgot to pack your pup's food and water bowl, the hotel supplies them to you. The friendly staff welcomes your pups to dine at every meal with their provided dog menu with favorites like grilled chicken, bacon, or steak!
There is an array to choose from when dining in with a selection of wines or breakfast favorites at Greenfinch Restaurant & Bar or coastal-inspired cuisine at Mustangs & Burros.
This is a perfect location situated very close to Del Mar North Beach where dogs are allowed to run leash-free.
After a long day with your dog, you can find The Spa at Estancia to be a relaxing escape tucked away within 10 acres of lush, tranquil gardens. This spa is recognized as one of Southern California's top resort spas offering numerous spa packages including massages, facials, waxing, and much more.
If you decide to wander off without your dog, the concierge can assist in accommodating dog sitting or walking services. They can be reached ahead of time via email at estanciaconcierge@estancialajolla.com.
Address: 7766 Fay Ave, La Jolla 92037
Phone: 858-454-3001
Pet Policy: $25 nightly pet fee per pet for the first 3 nights and $10 per night thereafter; Maximum weight is 50 lbs.
Being just minutes from the beach, this pet-friendly hotel comes with a signature Hotel Beach Concierge service, where guests can request beach supplies for use anytime during their stay.
There is plenty of grass along Silverado Street right out front along with the huge lawn at the La Jolla Recreation Center to let your dog roam around.
If you took a long road trip, EV+ and Tesla Supercharger Stations are conveniently located at the hotel.
A standard breakfast is included in your rate with the basics, but if you want a little more, there are plenty of options within walking distance that are outdoor or pet-friendly.
Address: 6705 La Jolla Blvd, La Jolla, CA 92037
Phone: 858-454-7101
Pet Policy: $75 non-refundable deposit; No size or breed restrictions
Holiday Inn Express& Suites La Jolla is conveniently located only two blocks from Windansea Beach, a popular surf spot, and minutes from the iconic La Jolla Village. Take the bus right outside the front door to get anywhere without having to worry about parking.
This is one of the few hotels that do not have size or breed restrictions. So, if you have a larger breed, this may be a great option to try out.
Start your morning at their in-house Express Start Breakfast station to kick off your day with a coffee.
Conclusion for Top 8 Dog-Friendly Hotels in La Jolla
If the opportunity presents itself, we all may want to take our animals for an adventure with us. They're like a family member, after all, yearning for the love and inclusion of their owners. So, why not find a dog-friendly hotel in La Jolla to spend the weekend outdoors. We have provided hotels to make a lasting experience by combining the comforts of home with welcoming accommodations.
While bringing a pet along for the ride, be sure he or she is well-behaved. Even though dogs are allowed at these hotels, remember to always keep them on a leash and in your site. When unattended in the guest rooms, most hotels provide a sign on the front door as a courtesy to other staff members or guests.
Each hotel has different rules, regulations, and non-refundable fees that vary.
Don't let your pets miss out, so pick the hotel that best suits you and your furry companion! Start making memories with them in La Jolla! Although, your dog might not ever want to leave after being pampered here at one of these hotels.
Other articles you might like: