Winter can be a difficult time for those of us who enjoy being outside.  When the sun goes down early and temperatures drop, it may be tempting to snuggle up by the fire rather than wrap up for an outdoor excursion.  However, winter's shorter days and longer nights do provide one advantage over warmer, longer days: nighttime strolls.  Because the sun sets well before bedtime during the winter, a night walk may be the perfect way to spend an evening.
Hiking Safely in the Dark in San Diego
Hiking at night may sound daunting at first, but as the temperatures rise, it's a wonderful time to see San Diego in a new light. There are plenty of nighttime-friendly excursions in town, and you might be shocked at how many people you meet out stargazing after dark on the routes.
Here are some helpful tips for hiking safely in the dark in San Diego:
Time your walk to perfection. Make sure you schedule your excursion so that it's light when you leave and dark when you return. In this manner, on the way out, you'll get to know the trail. It's even better if you manage to catch a view of the sunset from a vantage point.
As the sun sets, temperatures plummet, so be sure you're prepared. It's a plus if your clothes have reflective materials. We adore this reflective beanie that will not only help your kids be seen but also keep them warm. For more visibility, look at this reflecting raincoat.
In addition to the handlebar-mounted flashes, you'll need some small lights. They are especially great when they are hands-free. Just make sure the batteries are charged before heading out! This will ensure that you don't run out of power halfway through your journey. Glow sticks aren't going to help you find your way, but they will definitely add to the enjoyment of your trip.
Keep an eye out for anything unusual. You never know what you'll discover.
Choose a route you're comfortable with. Exploring new routes by daylight can be enjoyable, but to ensure you don't take any wrong turns, stick to paths you are familiar with when hiking at night.
Consider the local fauna in your area while planning your excursions. While nighttime trekking has a variety of fascinating animals to observe, keep in mind that creatures may act differently at night, especially predators, due to the moon. And it might be difficult to unintentionally startle animals along the route in the dark.
For the first few after-dark excursions, bring along a hiking partner or go with a group. Also, let someone at home know where you're going. Forget about setting speed records. When planning your initial few night hikes, don't worry about mileage or reaching a certain destination; instead, take time to get used to navigating in the dark. Take it easy and enjoy the experience; stop to listen to roaming animals, appreciate the landscape's beauty in the moonlight, and keep an eye on the sky for shooting stars.
Los Penasquitos Canyon Preserve
The Penasquitos Preserve, in San Diego County, offers free guided night hikes. The preserve is named after the cliffs, or little cliffs, that surround it. It lies between Rancho Peñasquitos and Sorrento Hills to the north and Mira Mesa to the south. It covers 4,000 acres of both Peñasquitos and Lopez Canyons.
The diverse natural resources of the Lopez Canyon are represented by the Peñasquitos Canyon and its tributary, Lopez Canyon. The canyon's rich biodiversity is evident in the presence of more than 500 species of plants, over 175 types of birds, and a wide range of reptiles, amphibians, and mammals. Many of these creatures are uncommon or endangered, and they are protected within the Preserve.
This is a fantastic activity to take children on since it is educational and has a moderate pace. The nighttime excursion visits Mule Deer, bats, tarantulas, owls, and other animals.
Los Penasquitos Canyon Preserve Details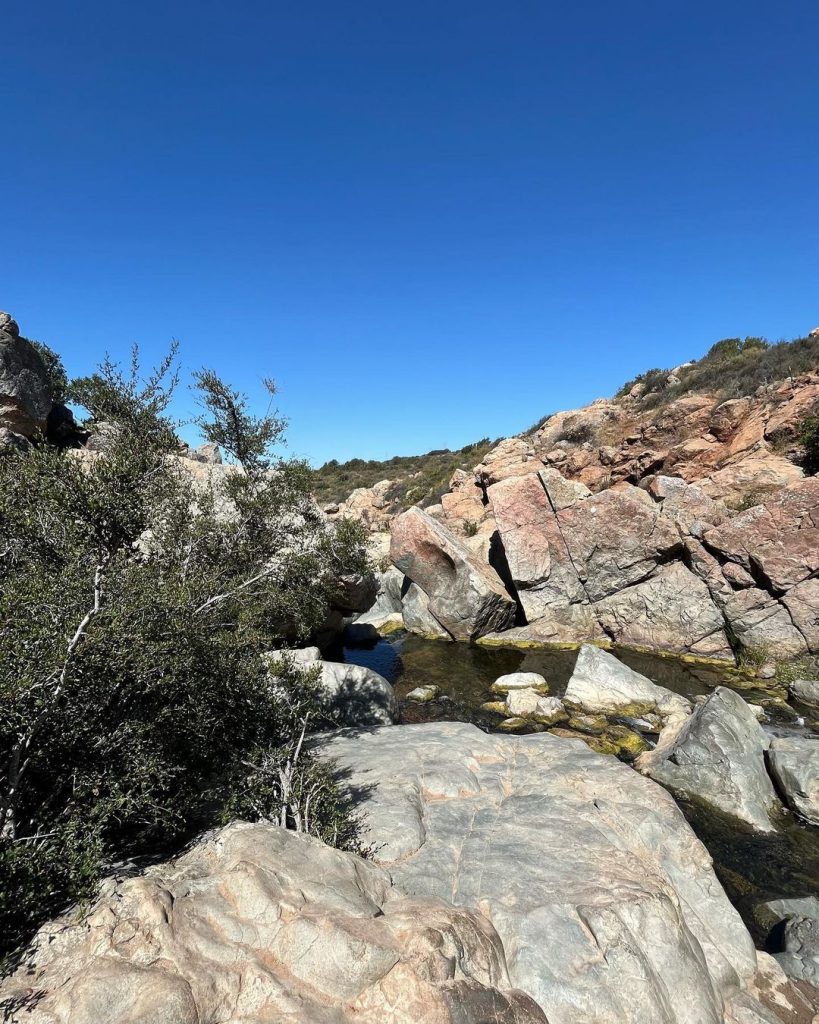 Cowles Mountain
It's accessible, well cared for, and provides views of the city of San Diego's highest peak at a height of 1,592 feet.
The Mission Trails Regional Park is now home to the world's largest municipally-owned park, which includes not only Cowles Mountain but also a number of other attractions.
From the top of this out-and-back route, you can take in stunning 360 views of San Diego County. You may see as far as La Mesa and Tijuana, as well as all the way up the California coast to La Jolla. The trail is visible, so you won't feel alone while ascending after dark.
Cowles Mountain Details
Mt. Woodson Backside Trail
The Potato Chip Rock, a distinctive looking granite shard which, from the right angle, appears to extend into nothingness, creating some creative photo opportunities has made Mount Woodson a highly popular hiking destination.
On weekends when it's hot, you'll almost certainly encounter large groups of hikers making their way up the mountain on one of two main routes. This is why we suggest taking on this adventure at night to avoid the daytime crowds.
The hike to the top of this mountain is a great workout even though it is on a paved surface so it is perfect for hiking at night when you're not always paying attention to the dirt or rocks beneath your feet.
Mt. Woodson Backside Trail Details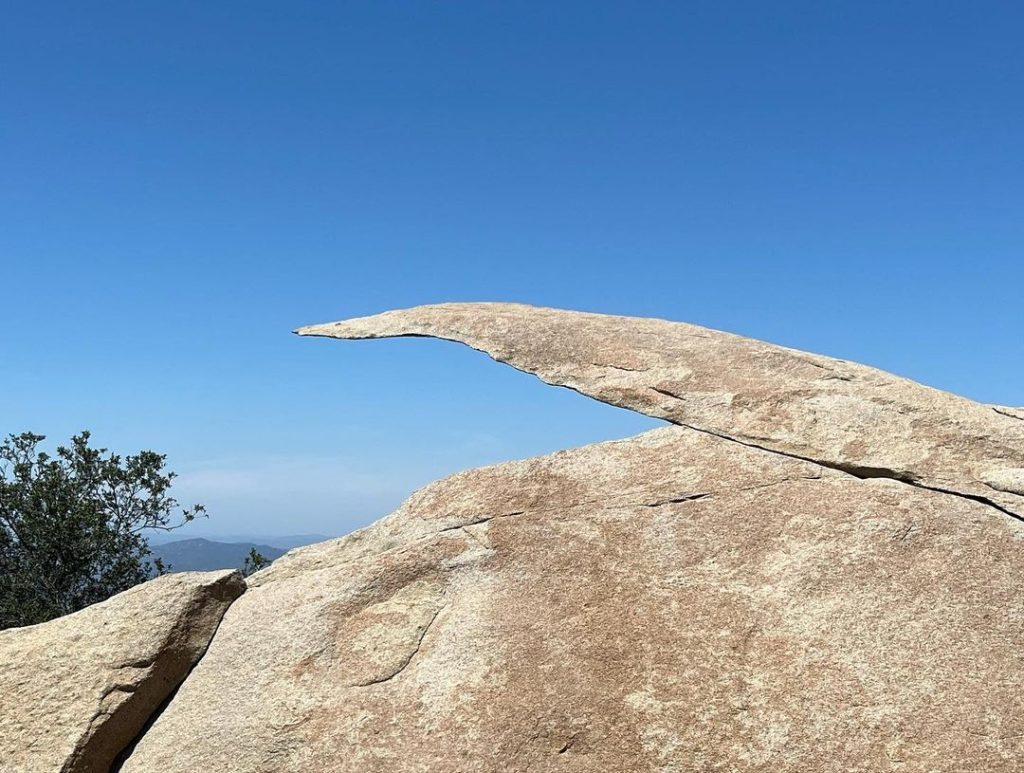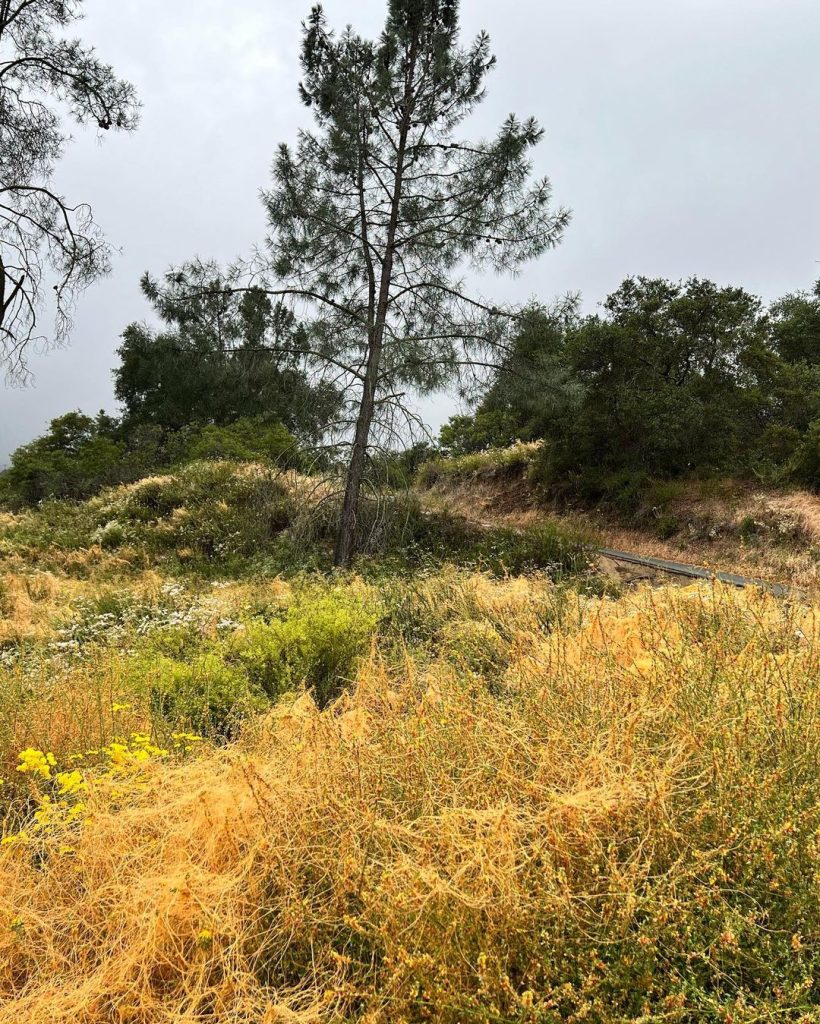 Sunset Cliffs
Sunset Cliffs Natural Park, which was dedicated in 1983 and is a City of San Diego regional park that covers 68 acres along the western shoreline of the Point Loma peninsula, is 1½ miles long. This unique seaside setting has panoramic ocean views, stunning cliff formations, caves, an intriguing intertidal zone, and native coastal sage scrub habitat, which connects to the adjacent Point Loma Ecological Reserve.
It is well worth the visit to watch the sunset with the ocean breeze and smell of the saltwater ocean.
Sunset Cliffs Details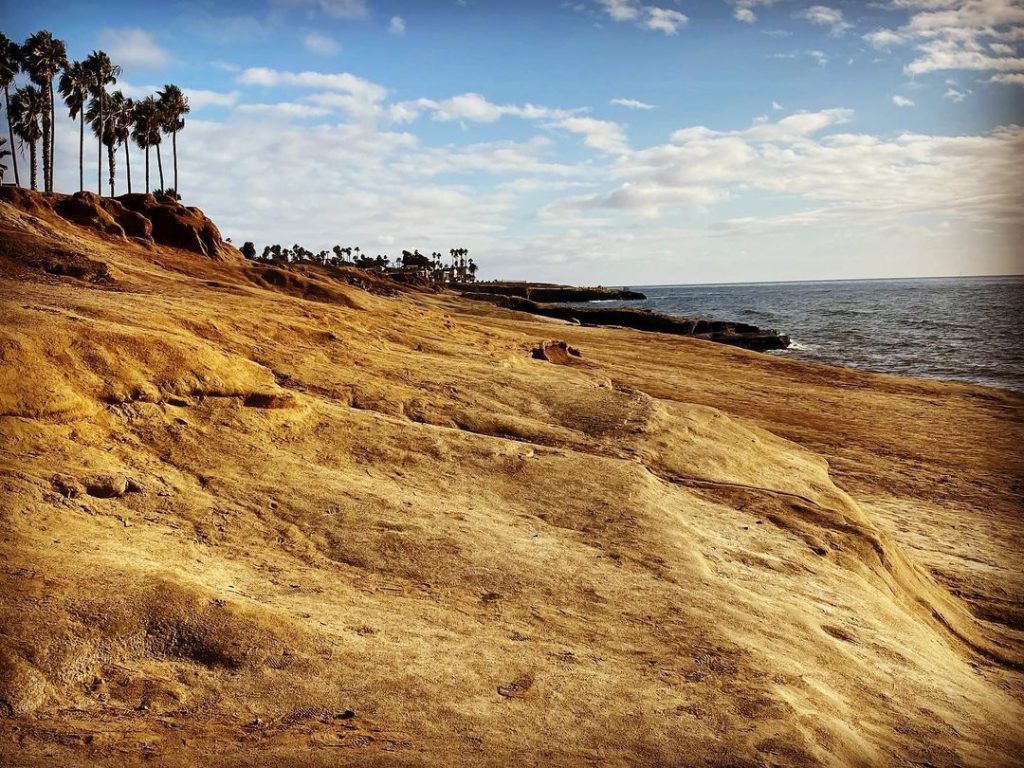 Black's Beach Trail
Black's Beach trail is a moderately difficult trek that takes an average of 35 minutes to finish. It's a popular birdwatching and walking path, although you may still get some peace during slower hours of the day, such as at night.
Black's Beach is a nude beach, but it also has a lot of other possibilities! It's an excellent location to surf or just relax on the beach.
The historic Black's Beach is located just beyond the parking lot. This partially paved route begins down and leads you to Black's Beach. The return uphill trek may be challenging. Above the beach, there are steep cliffs that must be navigated carefully while on the trail.
Black's Beach Trail Details
Conclusion for Best Night Hikes in San Diego
Remember, whether you're hiking during the day or at night, your safety should always come first. Also bring water (particularly at night), bug repellent, a first-aid kit, and a flashlight so that you can enjoy a memorable summer evening with amazing views.
Hiking in the dark isn't as frightening as it may appear, and once you've got everything figured out for your best outdoor gear, it can be quite a lot of fun. Enjoy yourself with a buddy who's up for the adventure! There's nothing like trekking beneath a brilliant moon on a clear night while surrounded by a canopy of stars above.
Other articles you might like: