If you're looking for a hidden treasure in La Jolla, we recommend exploring the Sunny Jim Sea Cave. This amazing cave is located right on the coast and offers stunning views of the ocean. It's a great place to explore and has been featured in many movies and TV shows.
Jim Sea Cave in La Jolla is one of the best-kept secrets in San Diego.  This hidden gem is a must-see for any nature lover or adventurer.
History
Frank Baum, the author of 'The Wizard of Oz,' named the cave after seeing its silhouette resembled that of Sunny Jim, the English wheat cereal's mascot in the 1920s.
This particular tunnel is a 102-foot long tunnel dug out by two Chinese workers for the German artist, mining engineer, and entrepreneur Gustav Schultz in 1902. It runs from the Cave Store, Schultz's original home, down through the sandstone cliffs of La Jolla Cove to Sunny Jim's Sea Cave.
This got Shultz thinking: Is it feasible for him to build a tunnel that visitors would be willing to go through?  He was unsure whether people would be interested in paying for something like this.  For the next 20 months, Shultz and his two workers dug with a pick and shovel, constructing a deep tunnel with 145 wooden steps.  It was fortunate for him that it was an instant success!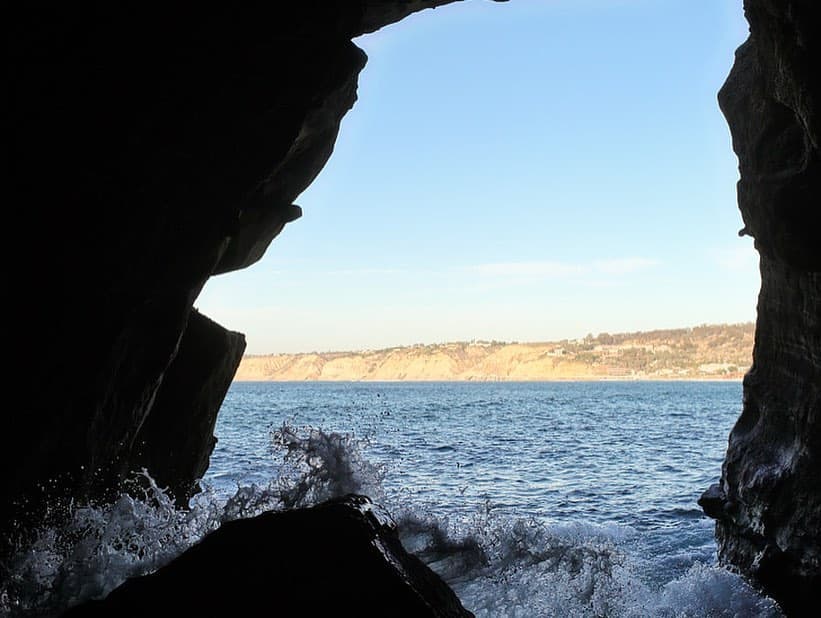 Directions
To reach it: The Cave Store is located a few minutes north on Coast Boulevard. The entrance to the only sea cave accessible by land, Sunny Jim sea cave, is found inside this souvenir shop. It's a somewhat hazardous trek down the stairs into the cave with small children in tow, so be cautious. It's fascinating to hear the sound of the surf and perhaps a sea lion as you walk deeper into the cave. A modest entrance fee is necessary.
Along the road to The Cave Store, you'll pass Clam's Cave, another of La Jolla's seven sea caves, which is the only sea cave in California that you may view from land. There's no need to book a lot of time for this side excursion; maybe 30 minutes if you're going from La Jolla Cove and back again.
Parking
Because the store is located along a one-lane windy road along the coast, it's easy to overlook it as one drives down Coast Boulevard. It's also worth noting that there is no parking at the shop; and because Coast Boulevard in that region is a one-lane road, there isn't much space for parking nearby either.
Although mentioned above, it would be negligent if we didn't add that downtown La Jolla, where the Cave Store and cave are located, is a popular tourist destination all year long. The area as a whole has difficult parking conditions at all times.
There is street parking along Coast Blvd that lasts for 3 hours, but you'll need to arrive early if you want it.  Otherwise, look for parking on Prospect Street or in one of the all-day lots.
Overview
The cave is well-lit, with rails to assist you down, so it's ideal for people of all ages. Because the steps may be slippery and there could be puddles of water in the cave, you just want to be cautious while walking around.
Once you get down to the bottom, there is a small viewing platform that is fun to observe the water flow in and out—the sounds of the ocean resound throughout the area.
The tour takes approximately 15-20 minutes and is self-led.  You'll have the whole tunnel and sea cave to yourself (unless you come on one of our "walk-in" days)!  Prepare to descend and climb the original 145 steps (about a five-minute ascent at a moderate pace).  The Cave Store offers visitors a rare opportunity to visit history in person.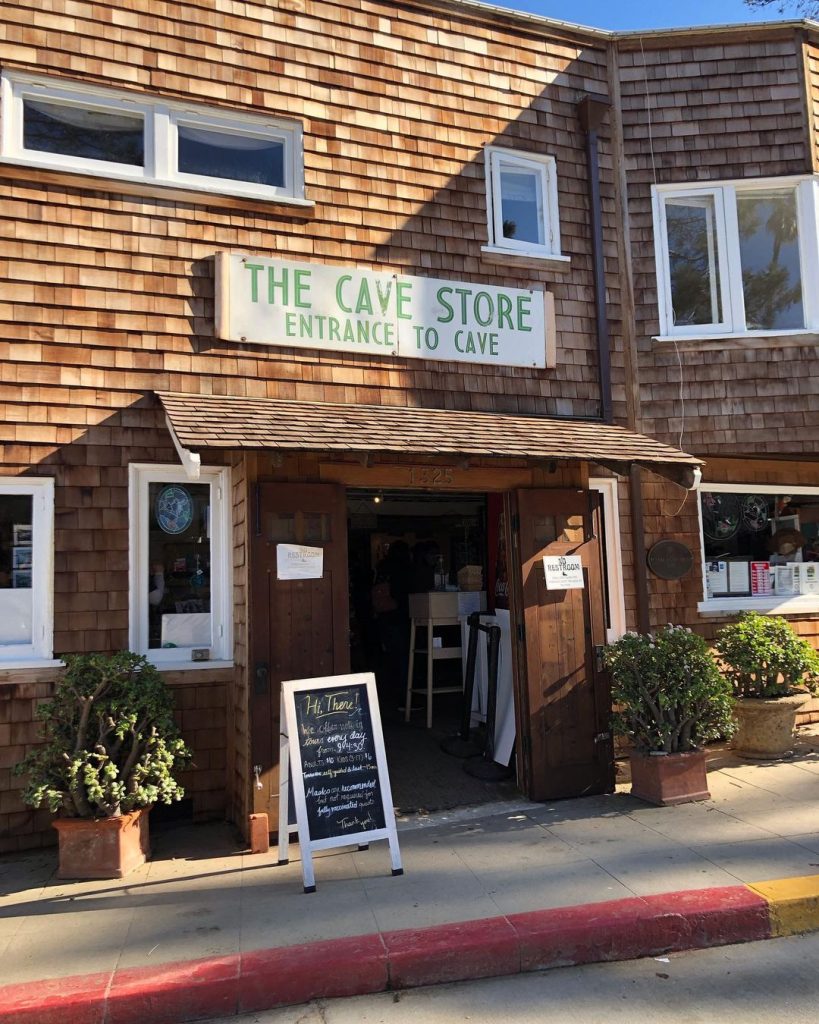 Fun Facts
The cave was discovered in late 1903, but the 145-step descent wasn't completed until many years later. Visitors to the Cave were forced to descend the steep, dark tunnel via rope – and not much else, making it a somewhat hazardous tourist attraction. Despite its danger, despite its horrors, people flocked to see it at first.
The opening of Schulz's passage was more than attractive to visitors.  During Prohibition, rumrunners are said to have utilized it to transport whiskey to San Diego distributors via bootlegging.  Smugglers who smuggled illegal immigrants later used the cave as a stowaway spot and passageway for their mostly Chinese charges.
The cave has served as a movie set numerous times, including "Neptune's Daughter" and other pirate-themed movies; it makes perfect sense!
Tips
First come, first served tours are available.  There are no reservations necessary or available.
At the door, tickets are only available.  No pre-registration is necessary.
Outside, leave large luggage and strollers since you'll need to grip the rails with both hands.
We strongly advise wearing a baby in a carrier secured to you while climbing the steps.  It's tough to hold an infant while going up and down the steps.
Don't forget to go back up the 145 steps.  It's perfectly ordinary to take a pause for air. For safety reasons, be sure that cameras are monitoring guests.
Note, that only service dogs are allowed.
Conclusion for Jim Sea Cave in La Jolla
La Jolla, California is a beautiful beach town. It's a popular location for snorkeling, swimming, and scuba diving due to its tiny cove (La Jolla Cove). It's a spot where you may observe sea lions and seals without difficulty; it's also home to an inconspicuous building with a secret tunnel that leads to a sea cave perfect for pirates, smugglers, and every other type of adventure imaginable.
This sea cave, the Sunny Jim cavern, has been one of San Diego's most popular long-term smaller adventures for over one hundred years, as well as a place with an interesting backstory.
So, if you're looking for a unique and breathtaking adventure, be sure to check out Jim Sea Cave in La Jolla. You won't be disappointed!
Also, after your cave tour, don't forget to take a walk along the coast after spending time in the cave!
Other articles you might like: