If you're looking for a place to vacation or live in Southern California, La Jolla is the place for you! This coastal town is known for its stunning beaches, incredible restaurants, and amazing shopping.
We will give you a brief overview of what La Jolla has not only just tourists but what it may be like to live here.
We'll discuss some of the best things to do in La Jolla, as well as tips, pointers, and the most popular places to eat.  So, if you're thinking about visiting La Jolla, be sure to read this post!
Overview
La Jolla is a seaside neighborhood in San Diego, California, located 7 miles from the coast along the Pacific Ocean and covering 7.6 square miles.  The community's border begins at Pacific Beach to the south and extends north along the Pacific Ocean shoreline to include Torrey Pines State Natural Reserve, finishing at Del Mar, California.
The town is located about 20 minutes north of downtown San Diego which is conveniently tucked away from the traffic and crowds in the downtown area. La Jolla is located on three sides by ocean bluffs and beaches just 45 miles south of the Orange County border.
La Jolla is considered to be one of the safest communities in the United States. This makes for a great place to settle down in one of the neighborhoods here.
Nothing beats the weather here! The weather in La Jolla is absolutely perfect – it's sunny and warm all year round! The temperature is mild, with an average daily temperature of 70.5°F.
Brief History
La Jolla's name, "The Jewel," derives from Spanish, is appropriate for a community nestled between beautiful seaside.
When California became a state in 1850, the La Jolla area was part of the city's charter. In 1870, Charles Dean bought several of the pueblo property and divided them into La Jolla Park. Unable to develop the site, he left San Diego in 1881. That is when Frank T. Botford and George W. Heald jumped in to further develop the area.
In the 1890s, the San Diego, Pacific Beach, and La Jolla Railroad were constructed. La Jolla became known as a resort destination as a result of this line. The railway-built baths and dance pavilions attracted beach-goers. Visitors were housed in little cottages and bungalows above La Jolla Cove as well as a temporary tent city erected each summer to accommodate them.
The first business in the community, a store owned by the Rannells family, opened in 1869. The community had grown rapidly and was prospering as a resort town despite being outside of Mission Bay's limits. A public library was founded in 1880. In 1907, an amateur fire department was organized; the city of San Diego established a permanent station with a full-time officer in 1914. Livery stable owner Nathan Rannells served as La Jolla's volunteer fire captain, police officer (the only San Diego cop north of Mission Valley), and postmaster before serving as a fireman for over 30 years.
In 1896, the La Jolla Elementary School began offering education to local youngsters. In 1909, the Bishop's School was founded. La Jolla High School was established in 1922. Other elementary schools were founded in the region between 1951 and 1963 to alleviate overcrowding. The La Jolla Beach and Yacht Club (later renamed the La Jolla Beach & Tennis Club) was built in 1927.
Demographics
La Jolla is primarily made up of 78% White, 10% Hispanic, 6% Asian, 4% two or more races, and 2% African American within a population of just over 32,000 people.
The average income per household is roughly $140,250.
The neighborhoods in La Jolla vary greatly in terms of their desirability and affordability. If you are looking to be close to the ocean, prepare to spend more money on rent or purchase prices. Some areas can be quite secluded, so it is important that you do your research before deciding where to live.
Popular Restaurants in La Jolla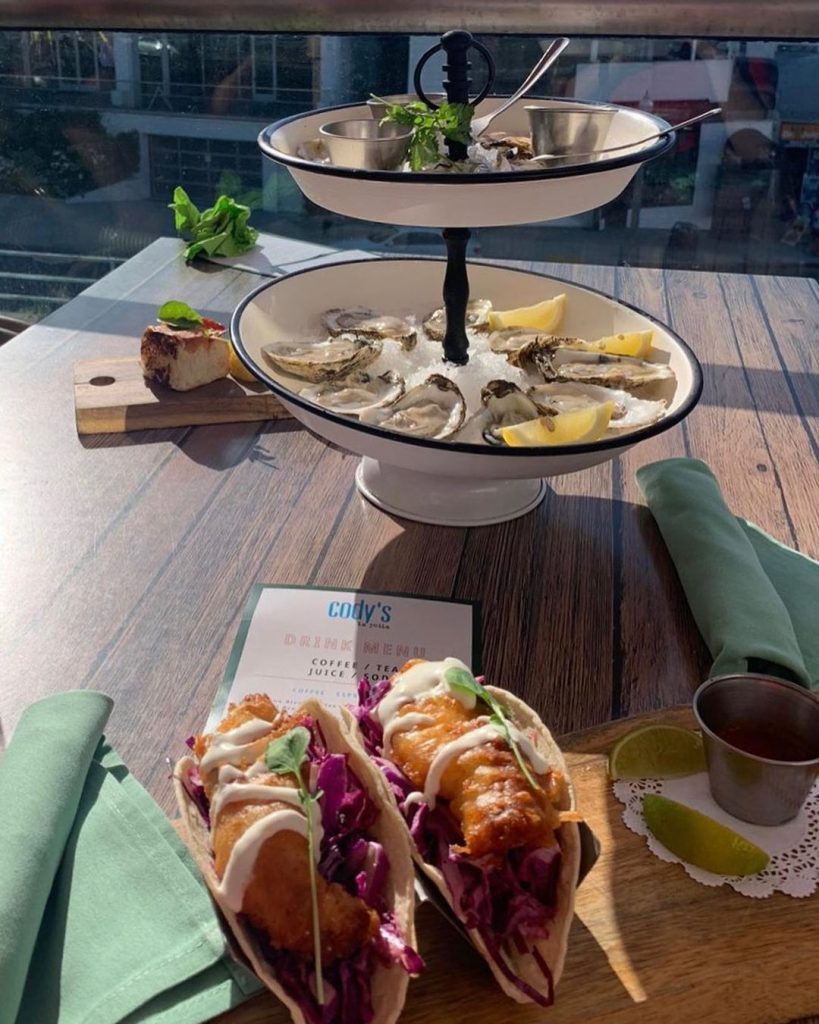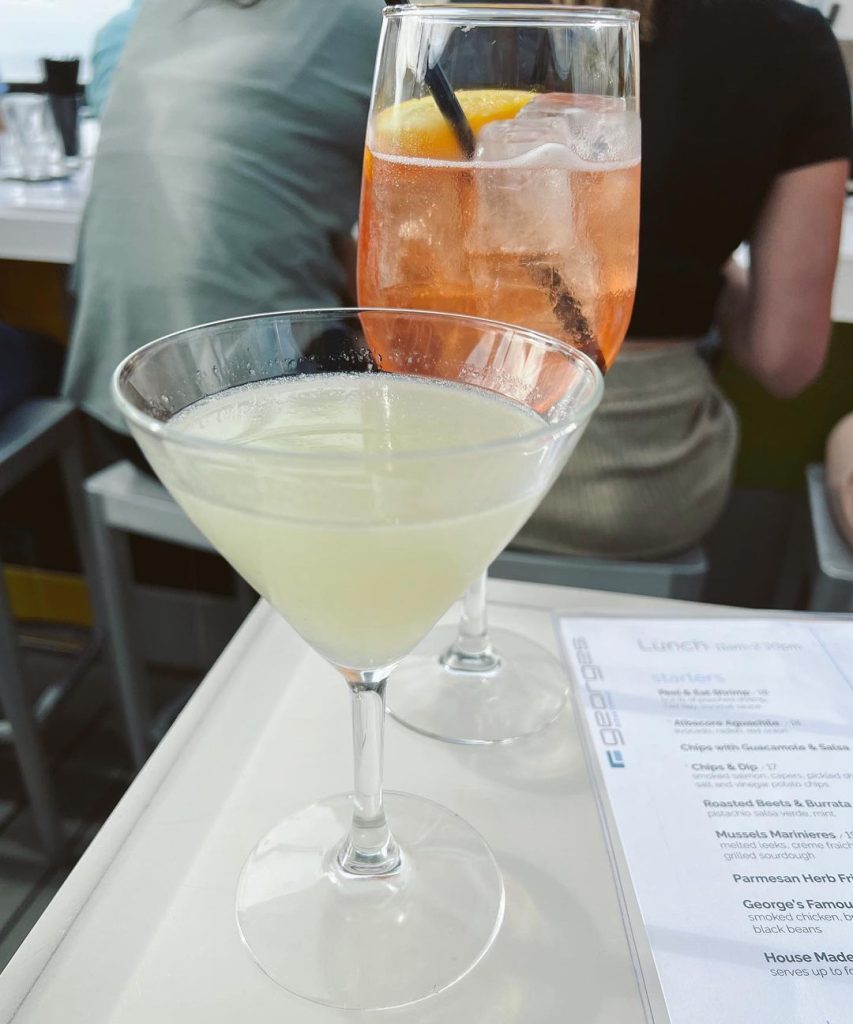 Things to Know Before You Visit
The cost of living in La Jolla is high. If you are looking for a luxurious lifestyle, then La Jolla is the right place for you. The beaches and weather here are amazing, but you will pay a price to enjoy them.
The beaches of La Jolla are open to the public and free to use.  The beautiful weather allows the beaches to be utilized all year.  Keep in mind that peak-season free parking is limited, so you may need to look for a paid parking lot.
During the winter, when low tides occur throughout the day, many people and visitors flock to La Jolla's best tide pools for adventure.  You'll see everything from hermit crabs to octopuses as well as a number of other sea creatures.
Keep an eye out for our La Jolla Murals, a community art program by the Athenaeum in collaboration with the City of San Diego that aims to add a new vibrancy to this seaside town.
Points of Interest
La Jolla Shores Beach is the first beach on the list.  Because it's the longest stretch of flat sand we have, it provides enough space for everyone to spread out even on busy days.  The ocean on this side of the island is typically good for swimming, although surfing is permitted on the north side.  It's one of the finest locations in San Diego to take surf lessons since the reefs cause waves to break gently most of the time.  Surf Diva and other reputable, authorized institutions such as can teach you how to hang ten here.
Adjacent to the beach is a playground, as well as a huge grassy area called Kellogg Park.  Within walking distance are several convenience stores and top restaurants in La Jolla Shores's commercial zone.  You might easily spend the day in this laid-back La Jolla beach neighborhood.
Head to La Jolla Shores Beach and walk north to the Scripps Pier.  It's one of the world's largest functioning piers and is home to scientists from the Scripps Institution of Oceanography.  The pier pumps about 1.8 million gallons of seawater per minute to the institution's storage tanks.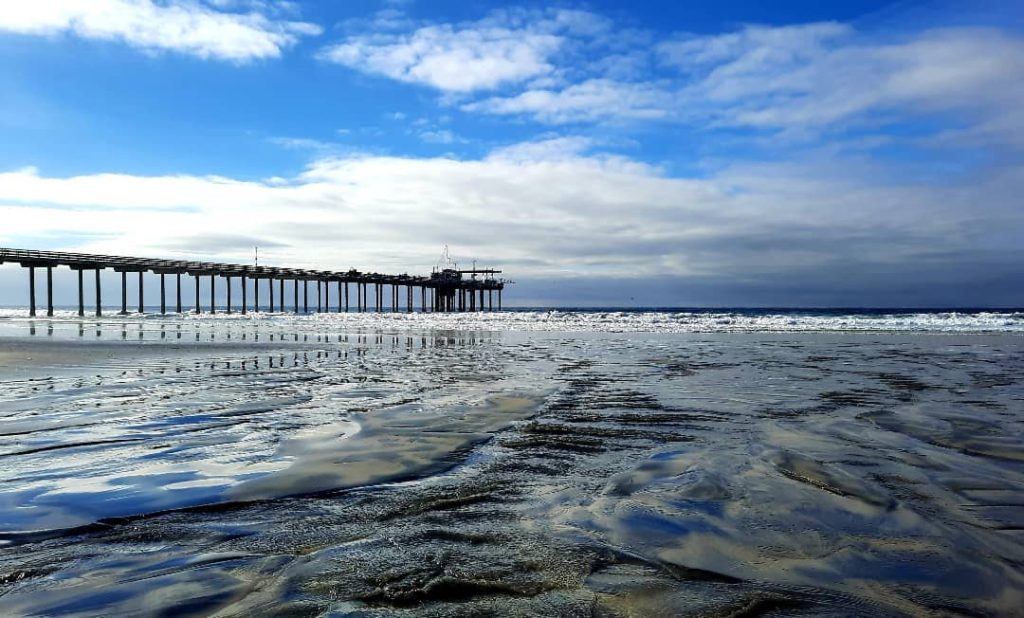 The only sea cave in California that may be visited on foot is Sunny Jim Sea Cave.  The walkway leading into the cave is actually located inside of the Cave Store on Coast Blvd. in La Jolla's Village.  The roar of the ocean and barking sea lions may be heard from within the grotto.  A platform permits visitors to enjoy the cacophony of the water and pounding surf.
If you're planning a trip to La Jolla with the kids, make a point of visiting the world-famous Scripps Institution of Oceanography public exploration center.  Many families visit La Jolla just to see this aquarium.  To see over 60 habitats housing fish and invertebrates from throughout North America to Mexico and beyond, go for a few hours in the Birch Aquarium at Scripps.
The Torrey Pines Gliderport is a little-known gem that is well worth seeing for those who want more excitement.  There are tandem rides for individuals attempting it and instructors to teach people who wish to learn how to fly alone.  It's one of the nation's most historic aviation sites, with over 100 years of flight history and panoramic views.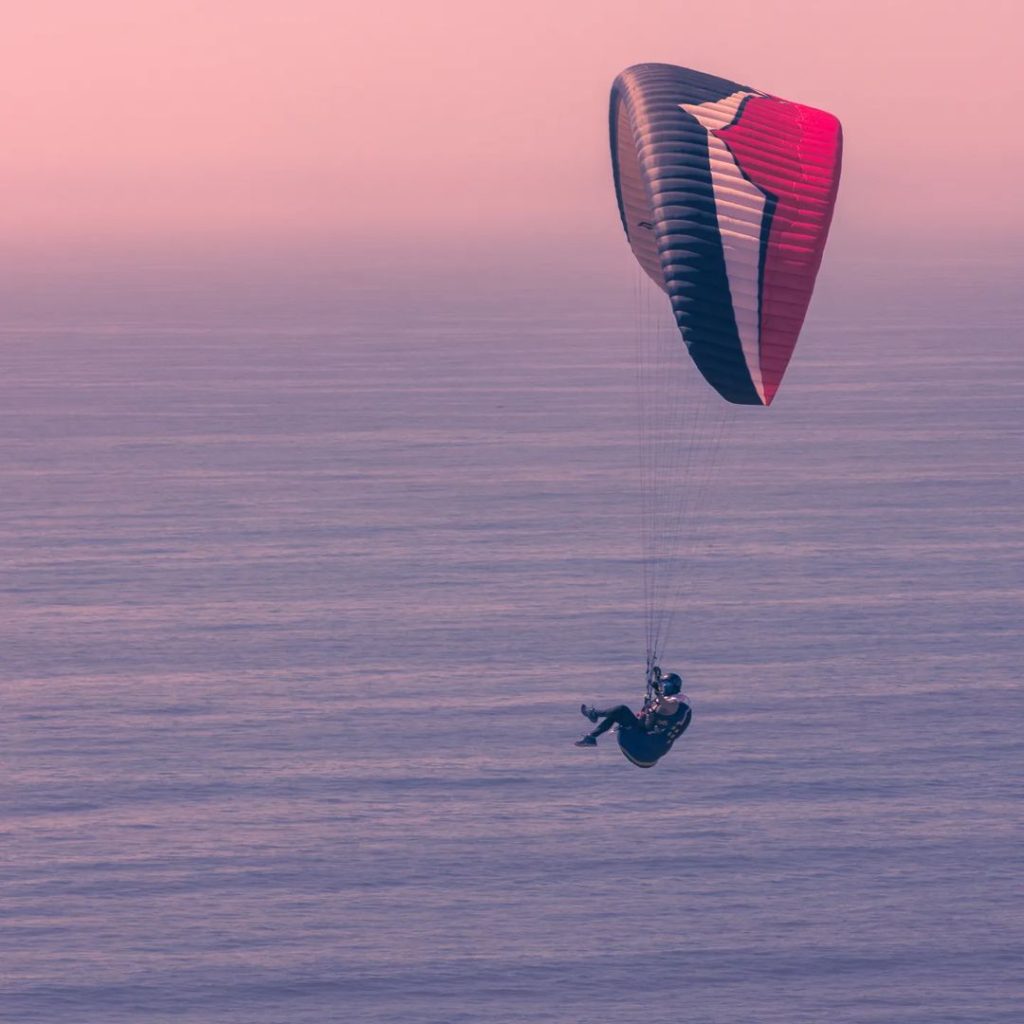 Torrey Pines State Natural Reserve is a lovely location to go on a leisurely walk. The park is set atop cliffs above picturesque beaches, allowing you to view dolphins or even whales during their annual migrations. At the absolute least, the scenery is stunning.
When it comes to golf in La Jolla, this is the most exclusive and popular location to get a tee time.  Tiger Woods' footprints are followed by tourists who come to La Jolla to play San Diego's famed Torrey Pines Municipal Golf Course, which is home to the prestigious annual PGA golf tournament, the Farmer's Insurance Open.  The City of San Diego owns the courses and has them border the sea for breathtaking vistas.
The Mount Soledad Veterans Memorial offers one of the greatest views in San Diego.  It's a popular stop for the Old Town Trolley, several bike tours, and many other visitors and residents who visit on top of Mount Soledad.
Conclusion for La Jolla
A day trip to La Jolla, California should include a stop at the region's notable attractions. This area offers beautiful beaches teeming with aquatic life, stunning vistas, educational activities, and, of course, plenty of outdoor activities so you can enjoy our renowned sunshine. Make it a day excursion or stay in one of the beautiful beachfront hotels; just make sure to add these top things to do in La Jolla, California to your itinerary. The second piece of good news is that many of these places are easily accessible from each other.
If you're interested in doing more than just lounging on the beach during your trip, don't worry – there's plenty to do!  No matter what your interests are, you'll be able to find something to do in La Jolla!
Other articles you might like: