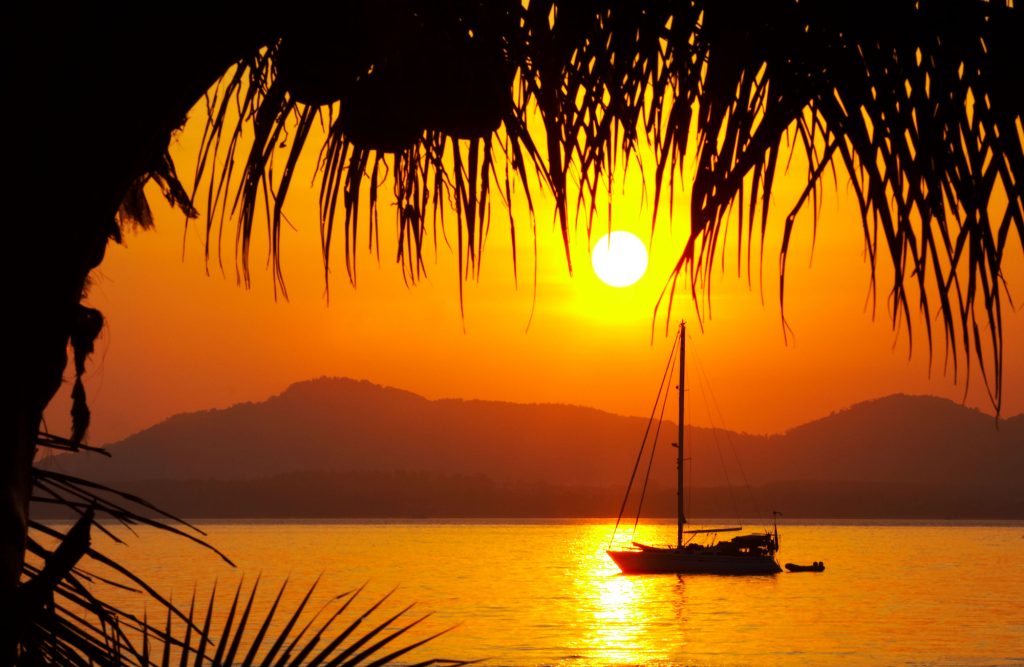 Looking for a breathtaking way to experience the La Jolla coastline? Check out our list of the best sunset cruises and tours in the area! From sailboats to catamarans, we've got something for everyone. Soak up the beautiful San Diego sunsets while enjoying a relaxing cruise on the ocean. Book your tour today and prepare to be amazed!
Address: 990 North Harbor Drive, San Diego, CA 92101
Phone: 619-234-4111
Take a trip on the original San Diego cruise ship. Since 1915, Flagship Cruises & Events has been providing and entertaining San Diego guests. Operating the largest and most beautiful fleet in San Diego, boats range from luxury cruises to the Patriot, a 2,800-horsepower jet boat, the legendary Coronado Ferry, and more.
Flagship's commitment to sustainable, ecologically friendly practices are dependent on San Diego's natural beauty. They use shore power at the dock, efficient recycling and waste treatment methods in operation, locally grown produce whenever feasible to ensure that our seafood is always caught and sustainable, and a number of other ways.
One of the finest in the industry, their team guarantees San Diego visitors and tourists unforgettable moments, striving to make you and everyone on board feel like family. Whether it's assisting a child to see a whale for the first time, making a couple's dream wedding come true, or watching them return to celebrate their 40th wedding anniversary under the Coronado Bridge, the crew at Flagship Cruises & Events always delivers an experience you'll never forget.
Address: 1800 North Harbor Drive, San Diego, CA 92101
Phone: 858-298-7943
Hornblower Cruises is one of the most well-known names in San Diego, dating back almost a century, with the founding of Boston Harbor Cruises in Massachusetts in 1926. On the west coast, Hornblower Group began operations in 1980. They have a long-standing track record of expertise and innovation in their growing portfolio and have time and again redefined the marine tourism business. Today, they operate in 111 countries and territories, and 125 cities across the United States, providing passengers with boat trips as well as land-based adventures, overnight cruise experiences, and ferry services.
Come aboard for a few hours of unrivaled San Diego views and culinary excellence. You'll get first-class service in one of the largest yachts, fresh air, and plenty of space to dance for an unforgettable experience on the water. Whether you're looking for a sunset dinner cruise, there are other opportunities for a brunch cruise, holiday cruise, or site-seeing tours, plus drinks.
Address: 1450 Harbor Island Drive Suite 206, San Diego, CA 92101
Phone: 619-786-0173
Email: info@sandiegosailingtours.com
Sunset Sailing Cruises in La Jolla offers some of the best sailings in all of California, and there's no better way to experience it than on a sunset sailing cruise. These cruises typically last around two hours and offer stunning views of the coastline as the sunsets.
Hire a private guide to show you around San Diego Bay, organize a charter on a vintage yacht, or book an event aboard one.
Address: 1880 Harbor Island Drive, San Diego, CA 92101
Phone: 858-888-0181
Seven Seas Adventures offers a variety of sunset cruises and tours, perfect for any occasion. Whether you're looking for a romantic evening out or an exciting adventure with friends, we've got the perfect cruise for you! Our knowledgeable and experienced crew will make sure your experience is unforgettable.
For personal or small group trips, the largest fleet of catamarans and monohulls (Classic Fleet) is operated by Seven Seas Cruises.
Their most popular tour is the sunset sailboat cruise. Sail through the beautiful La Jolla coastline on our comfortable catamaran while enjoying stunning views of the sun setting over the ocean. This two-hour cruise includes all your favorite amenities, including soft drinks, beer, wine, and light snacks.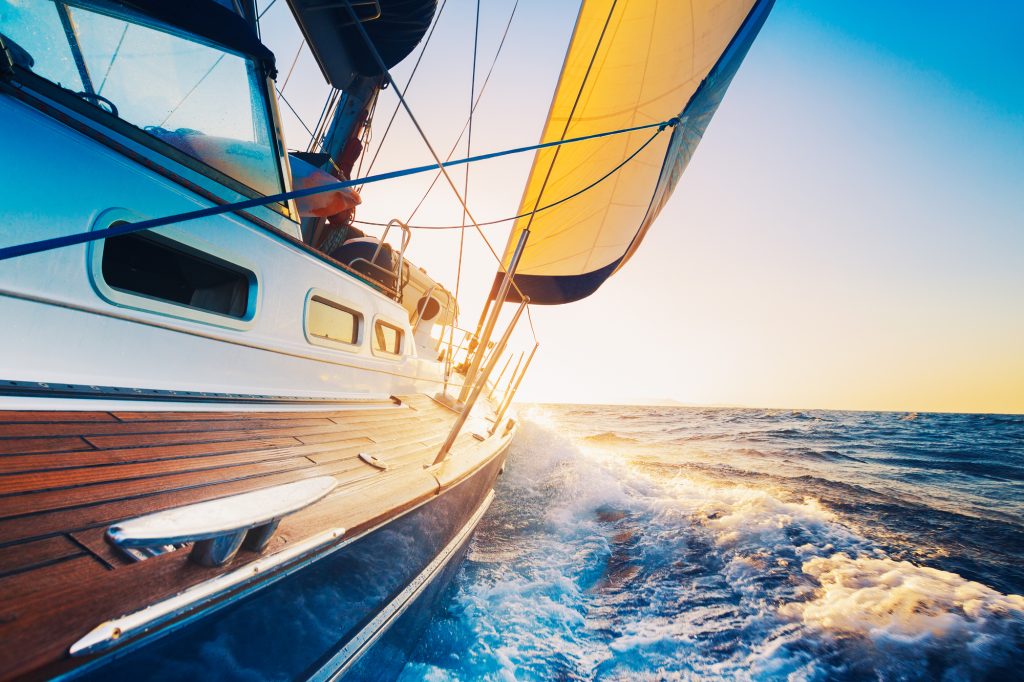 Address: 2051 Shelter Island Drive, San Diego, CA 92106
Phone: 619-741-5757
Email: sdcomfortcruise@gmail.com
The San Diego Comfort Cruise is where it's at! It represents the "best of the waterfront" living, whether you want to personally unwind or entertain! Whether you're looking for a romantic cruise with your lover or the ideal party location for your next event, there's no place else like it.
The 18-foot Duffy boat may accommodate up to 6 people. The boat has a full canopy top, window enclosure, heaters, and a fantastic sounding stereo-CD player with I-Pod hookup. Guests are encouraged to bring their own food and drinks to enjoy while they cruise.
On your own tour, your skipper will offer you a unique boating experience by gliding across the water. It's the sophisticated alternative to visiting "America's Finest City" – without noisy or noxious engine noises or scents!
Address: 1880 Harbor Island Drive, San Diego, CA 92101
Phone: 619-887-5443
Pacifica Sailing Charters has been the number one sailing charters and sailing tours in San Diego for five years running, and sailboat charters, and boat trips are the top draw in San Diego. They specialize in making each sailing excursion, boat charter, or catamaran cruise, and sailing lesson, a keepsake that you will treasure for a lifetime. With over 20 years of boating and sailing on San Diego Bay and the waters surrounding San Diego Harbor, the captains know what it takes to guarantee that each journey is everything you've dreamed of.
There are several excellent racers and blue-water sailors on board with Pacifica Sailing Charters. The boat tour leaders are each US Coast Guard certified and skilled. Boat captains have decades of experience sailing around San Diego and offering charter services, as well as years of expertise operating boat charters and sailing excursions. Services offered include two-hour private couples cruises during the afternoon or sunset hour, two-hour private memorial ash scattering, three-hour private Duffy rentals, four-hour surf trips, three-hour private whale watching tours, VIP luxury yacht party rentals, and much more.
Address: 955 Harbor Island Drive, San Diego, CA 92101
Phone: 619-701-3766
Bay Dreamin' is a fantastic option for a unique, down-to-earth experience. You'll be on a smaller, more local-vibing boat up to 18 feet long instead of a huge yacht. Even though this electric Duffy can hold up to 11 passengers, they will never carry more than 6 people on an excursion for a more genuinely intimate, get-to-know-the-area experience.
You can plan a private harbor and bay cruise for 1-6 passengers. You may bring your own playlist to listen to, food, and drinks. Customize your cruise by indicating what the occasion may be, how many passengers, and any other special interests. They will create a charter based on your specifics and requirements, then suggest all of the possibilities available to see.
Conclusion for La Jolla's Best Sunset Cruises and Tours
The San Diego Bay is one of the world's most beautiful natural harbors and ports, and there's nothing better than seeing it up close and personal. One of these sunset cruises is a great way to tour San Diego Bay in style and comfort. It's kind of like taking your own water limo cushioned with limousine-style seats with your significant other, friends, or family.
So, a cruise on the Bay is a must-do for any San Diego vacation. This is one of the best ways to spend a beautiful evening at the San Diego harbor. These memory-filled sunset cruises will have everyone remembering these experiences for years.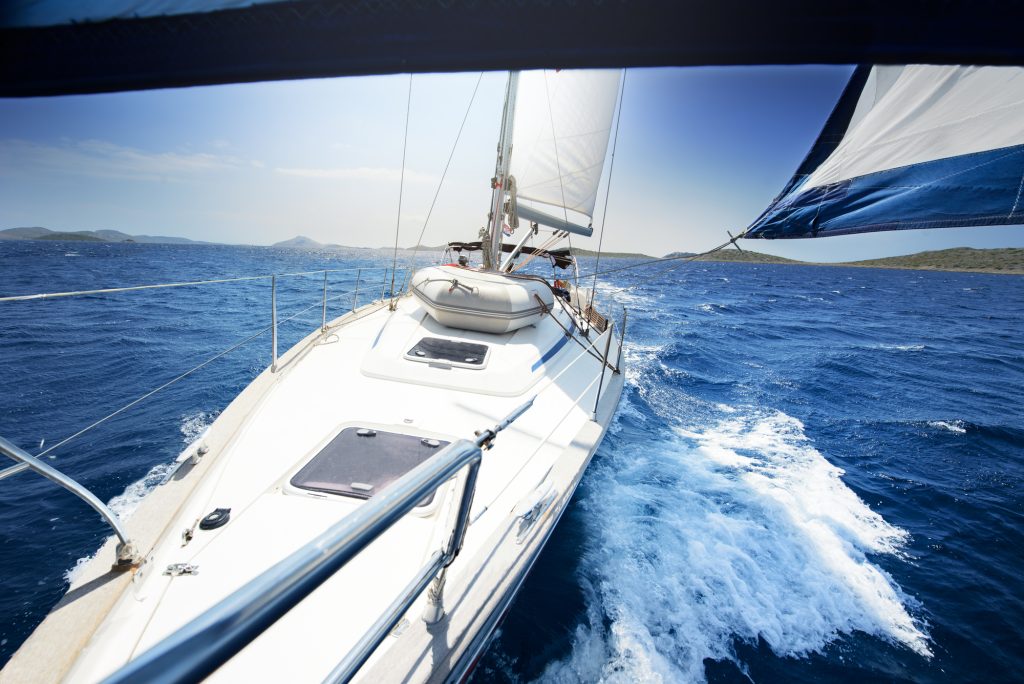 Other articles you might like: