La Jolla is known for its stunning coastline and amazing restaurants. If you're looking for a waterfront dining experience, you'll be spoiled for choice in this seaside town. From casual eateries to upscale bistros, there's something for everyone when it comes to La Jolla waterfront dining.
In this guide, we'll help you decide which dining option is right for your needs – whether that means taking advantage of happy hour specials at local bars or enjoying fine cuisine at one of our many upscale eateries. So read on if you're looking to experience waterfront dining. In this guide, we'll take you through some of the best restaurants in the area that offer picturesque views of the Pacific Ocean. So, sit back, relax, and enjoy a delicious meal with a beautiful backdrop!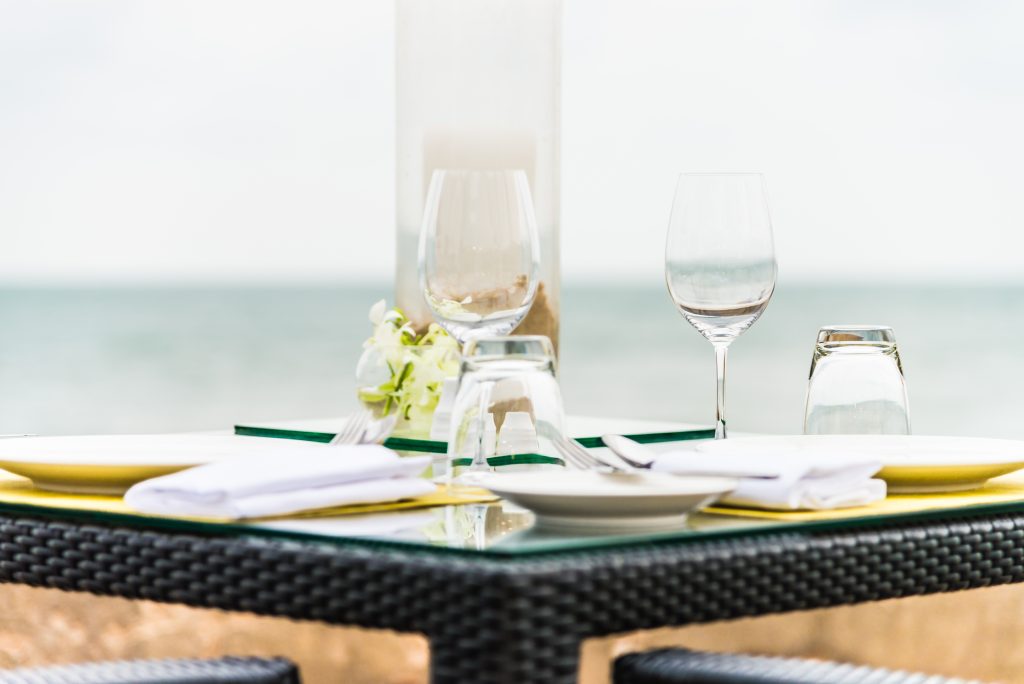 Cuisine Type: American, Breakfast and Brunch
Address: 1025 Prospect Street Suite 210, La Jolla, CA 92037
Phone: 858-459-0040
Cody's La Jolla restaurant has been a local favorite since it opened in 1998. With a patio known for people-watching, a buzzy brunch and lunch venue with hearty cuisine, ocean views, and clever comforts, locals and tourists, alike, flock here.
It's located just steps from the beach, so you can enjoy your meal with some sand between your toes! The menu is full to the brim with seafood dishes and other coastal classics like clam chowder or fish tacos served up fresh daily. You'll also find plenty of vegetarian options such as the portobello fajitas.
Cody's is open for breakfast, lunch, and dinner, so you can enjoy a meal here any time of day.
Cuisine Type: Hawaiian, Seafood
Address: 1216 Prospect Street, La Jolla, CA 92037
Phone: 858-454-5888
Duke's in La Jolla is named for Hawaiian Duke Kahanamoku, an Olympic swimming and water polo gold medalist and the father of modern surfing. Duke's overlooks the La Jolla Cove and serves genuine, friendly service with contemporary interpretations of traditional island foods. At Duke's, we commemorate family, views, and aloha spirit in a casual and fun setting.
Cuisine Type: American, Seafood
Address: 8110 Camino Del Oro, La Jolla, CA 92037
Phone: 858-456-0600
The Shores, located inside the La Jolla Shores Hotel, shares a renowned reputation with the three-story Spanish-style hotel property.
The Shores Restaurant, under the culinary artistry of Chef de Cuisine, continues to live up to the hype as one of La Jolla's top restaurants, serving some of the local favorites are the Ahi Tuna Wontons, Black Mussel Steamers, Baja Fish Tacos, and Craft Burgers.
Cuisine Type: French, Contemporary, Seafood
Address: 2000 Spindrift Drive, La Jolla, CA 92037
Phone: 858-459-7222
The Marine Room, located in La Jolla Shores next to the world-famous Birch Aquarium at Scripps Institution of Oceanography, is one of San Diego's premier dining destinations since 1941. The restaurant offers breathtaking views from every seat—whether you're inside or outside on the expansive deck. The restaurant features floor-to-ceiling that overlook the ocean and capture the beauty of La Jolla's west coast.
The Marine Room is known for its innovative cuisines, such as lobster tacos with mango chutney or saffron seared scallops. In addition to an extensive wine list, The Marine Room also has a variety of signature cocktails available at their bar.
The Marine Room's award-winning cuisine showcases the best of San Diego's local produce and seafood, with an emphasis on seasonal items.
Cuisine Type: Seafood, Breakfast and Brunch, American
Address: 1235 Coast Blvd, La Jolla, CA 92037
Phone: 858-454-7393
Brockton Villa Restaurant, first established in 1991, is housed in one of La Jolla's original beach cottages. With spectacular views of La Jolla Cove, be prepared for some seasonal delights made by Chef Mareyja Sisbarro. Opened for only breakfast and lunch, the most popular items are the "Coast Toast" options.
Cuisine Type: American, Seafood
Address: 1250 Prospect Street, La Jolla, CA 92037
Phone: 858-454-4244
George's at the Cove is one of La Jolla's most popular restaurants for a reason: 3 levels to the restaurant, sitting table-side with a million-dollar view. With sparkling ocean views, a rooftop bar, and an expansive patio overlooking La Jolla Cove, this restaurant is perfect for any occasion. The menu features California cuisine with international influences, making it the perfect spot to enjoy fresh seafood or a juicy steak.
Cuisine Type: Seafood, Steak
Address: 1270 Prospect Street, La Jolla, CA 92037
Phone: 858-4559-5500
Eddie V's Prime Seafood is an upscale dining experience that serves modern American cuisine, such as prime steak and fresh seafood. The restaurant uses only the freshest ingredients to ensure each meal is of the highest quality possible. Eddie V's offers a variety of award-winning dishes, including oysters on the half shell, lobster bisque, and the signature 36-ounce bone-in ribeye. The restaurant also has an extensive wine list with over 100 different selections to choose from.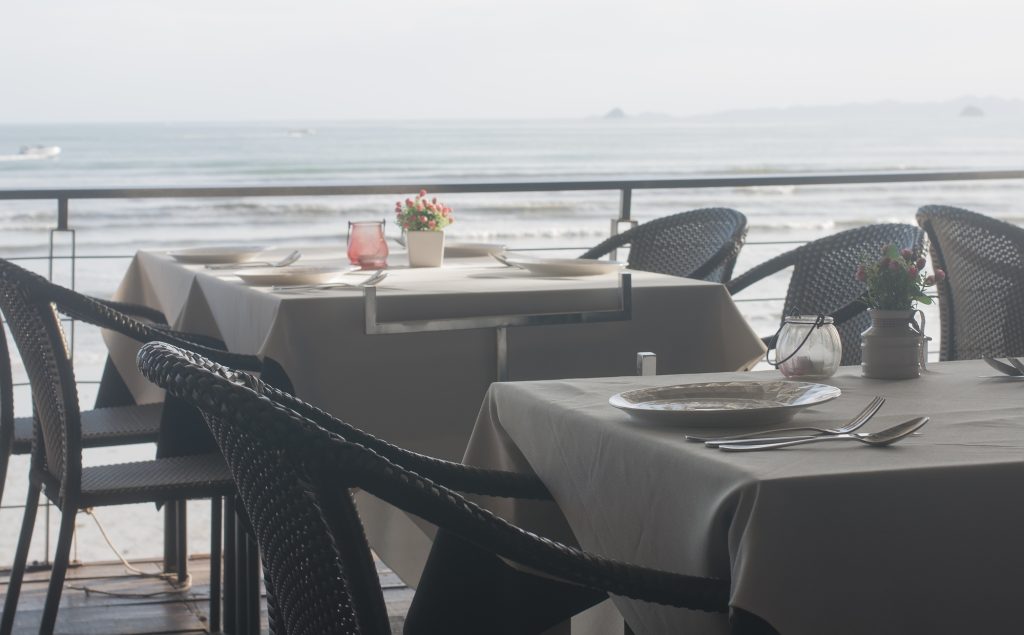 Cuisine Type: Californian, American
Address: 11480 North Torrey Pines Road, San Diego, CA 92037
Phone: 858-777-6641
Guests dining here are immediately provided with an exclusive view of the iconic Torrey Pines Golf Course within The Lodge at Torrey Pines in La Jolla. Lounge alongside one of the five cozy fire pits, then wander to the bar for a craft cocktail and enjoy the live entertainment Wednesday through Saturday starting around 5:30 P.M.
Executive Chef Jeff Jackson brings a classically French-trained culinary background and farm-fresh ingredients to the Lodge.
The menu is diverse and well-thought out, with items like seabass ceviche, falafel burgers, and the Chimney Smoked Carnitas Torta that are all sure to satisfy.
The Drugstore Hamburger, being one of the popular dishes, is enjoyed with a taste of local craft beers.
Conclusion for Best Waterfront Restaurants in La Jolla
One of the greatest aspects of living in San Diego is that you can enjoy the outdoors all year. It's a part of our daily routine.
So where should you dine when visiting La Jolla? Well, it depends on what kind of food you want and which waterfront location you want to try out!
If you're looking for the perfect place to enjoy a meal by the sea, La Jolla has no shortage of waterfront restaurants. From fresh seafood to international cuisine, there's something for everyone at these top eateries. So next time you're in La Jolla, be sure to check out one of these amazing waterfront restaurants!
Other articles you might like: