When it comes to finding the perfect study spot, Carlsbad, California, offers a diverse range of options to suit every student's needs. Whether you prefer the tranquility of a library or the cozy ambiance of a café, Carlsbad has something for everyone. In this blog post, we will explore some of the best places to study in Carlsbad, including the Carlsbad City Library, The Story Cafe, Sleeping Tiger Coffees, and La Costa Coffee Roasting.
Carlsbad City Library
Address: 1775 Dove Ln Carlsbad, CA 92011
Phone: 442-339-2049
Hours: Monday – Thursday (10:00 A.M. – 7:00 P.M.), Friday – Saturday (10:00 A.M. – 5:00 P.M.), Sunday (Closed)
The Carlsbad City Library is a hub of knowledge and an excellent place to immerse yourself in focused study. Located at 1775 Dove Lane, this modern library boasts a spacious and welcoming environment that encourages productivity. As you step inside, you are greeted by abundant natural light, contemporary architecture, and a serene atmosphere. The library offers a vast collection of books, periodicals, and online resources, catering to a wide range of academic disciplines.
One of the standout features of the Carlsbad City Library is its variety of study spaces. The open reading areas provide ample seating and comfortable furniture, perfect for settling down with your textbooks or laptop. If you prefer a more secluded space, the library offers private study rooms that can be reserved in advance. These rooms provide a quiet atmosphere for focused work or group projects.
The Carlsbad City Library also offers free Wi-Fi, allowing you to access online research materials and collaborate with classmates. Additionally, the library hosts various educational and community events, such as author talks, workshops, and study groups, which further enhance the learning environment.
The Story Cafe
Phone: 760-929-0029
Hours: Monday – Thursday (8:00 A.M. – 4:00 P.M.), Friday & Sunday (8:00 A.M. – 1:00 P.M.), Saturday (Closed)
Situated in the heart of Carlsbad Village, The Story Cafe combines the love for literature and coffee into a unique study haven. This cozy café offers a warm and inviting atmosphere, perfect for both solo and group study sessions.
The Story Cafe's rustic decor, soft lighting, and comfortable seating make it an excellent spot for immersing yourself in your studies. The walls adorned with bookshelves filled with literary classics create an ambiance that inspires creativity and intellectual curiosity. The café also features a small outdoor patio area, where you can enjoy a breath of fresh air while delving into your textbooks.
While studying at The Story Cafe, don't forget to treat yourself to their delectable pastries and gourmet coffee options. From lattes to cappuccinos, their carefully crafted beverages provide a much-needed boost of energy. The friendly staff and laid-back atmosphere make The Story Cafe a favorite spot among students and freelancers seeking a relaxed and welcoming study environment.
Sleeping Tiger Coffees
Phone: 760-720-7499
Hours: Monday – Sunday (7:00 A.M. – 5:00 P.M.)
For those who thrive in energetic and vibrant environments, Sleeping Tiger Coffees is the perfect place to fuel your study sessions. Located at 2906 Carlsbad Boulevard, this trendy coffee shop offers a blend of stimulating surroundings and exceptional coffee.
As you step into Sleeping Tiger Coffees, you'll be greeted by the aroma of freshly roasted coffee beans and the buzz of conversation. The sleek and modern interior, with its communal tables and ample seating options, creates an atmosphere conducive to collaboration and productivity.
While studying, you can indulge in their specialty coffees, ranging from classic espresso beverages to unique and innovative creations. Pair your drink with one of their delicious pastries or a light snack to keep your energy levels up. The friendly staff at Sleeping Tiger Coffees are always ready to assist you with your order and provide a warm and welcoming environment.
La Costa Coffee Roasting
Phone: 760-438-8160
Hours: Monday – Sunday (8:00 A.M. – 6:00 P.M.)
Nestled in the heart of Carlsbad Village at 6965 El Camino Real, La Costa Coffee Roasting is a local favorite known for its exceptional coffee and cozy atmosphere. This family-owned coffee shop provides a comfortable and inviting space for studying and immersing oneself in the world of academia.
As you step inside, you'll be greeted by friendly baristas and the comforting aroma of freshly brewed coffee. The cozy seating areas, including outdoor patio seating, offer a relaxed and comfortable environment for studying. Whether you prefer to work alone or in a group, La Costa Coffee Roasting provides ample space and a warm ambiance that fosters concentration.
Savor their handcrafted coffee, made with locally sourced beans and roasted in-house, as you tackle your assignments. The menu also includes a variety of tea options and delectable baked goods to satisfy your cravings. The welcoming staff and laid-back atmosphere make La Costa Coffee Roasting an excellent place to study and connect with the local community.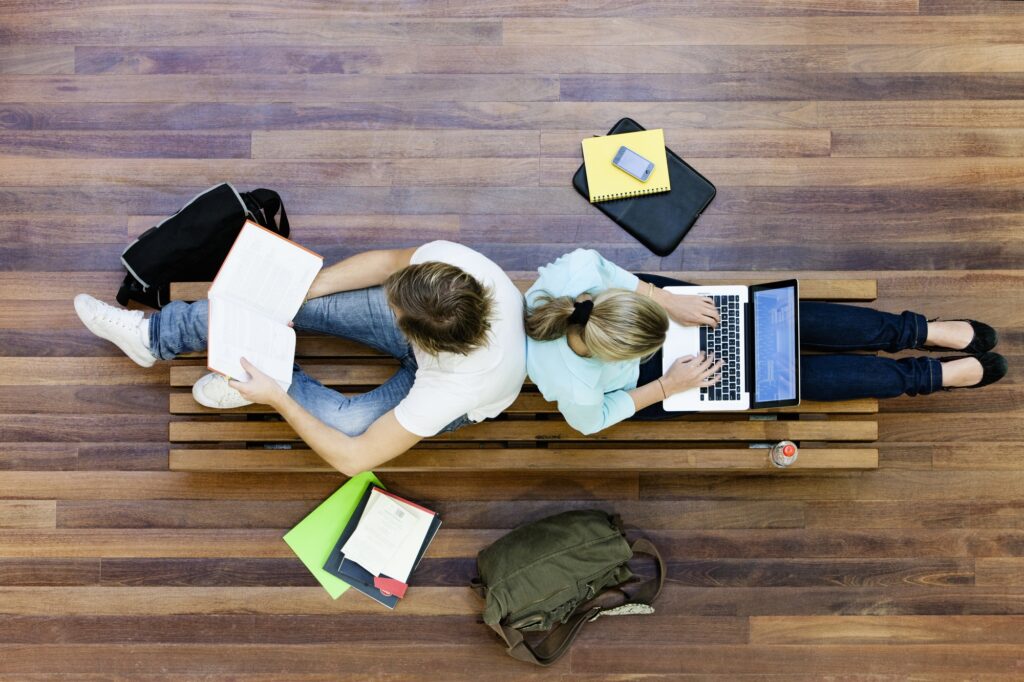 Conclusion for the Best Places to Study in Carlsbad
Carlsbad offers a range of study spots to cater to every student's preferences. Whether you seek a quiet library atmosphere or a cozy café ambiance, these top locations are sure to enhance your study experience. The Carlsbad City Library provides a well-equipped and peaceful environment, while The Story Cafe offers a unique blend of creativity and focus. For a lively atmosphere, Sleeping Tiger Coffees and La Costa Coffee Roasting provide energizing surroundings and exceptional coffee. Explore these excellent study spots in Carlsbad and discover the perfect place to achieve your academic or career focused goals.
Other articles you might like: