As a college student, there's no doubt you'll need to find time to study. You'll also want to locate the ideal location to get your job done. It is critical to discover the proper study environment because concentration and productivity are essential. Everyone has their own style.
But now, we have more power and freedom than ever before to customize our own work and study settings in the age of mobile technology. We may use our productive time alone, with friends, at home, in the workplace, or even on a park bench or on the beach.
Some students prefer a peaceful place to study free of distractions, while others like to be in the midst of a busy cafe or at home. Between studying at the library, at a coffee shop, or studying at home, there are benefits and drawbacks to each choice.
When considering study alternatives, it's vital to be realistic, consider the benefits and drawbacks, and select a regimen that works for you.  Here we'll take a look at them so you can make an informed decision about where to study.
Before scrolling down this list of places to study in San Diego, you can check out these other recommendations from our team at Wandering California: The Best Coffee Shops in Encinitas, The Best Coffee Shops in Oceanside, The Best Coffee Shops in Little Italy, or The Best Coffee Shops in La Jolla.
Top Places to Study in San Diego:
San Diego Public Library, Central Library
The East Village San Diego Public Library is the most cutting-edge of the four, and it houses one of the most beautiful contemporary libraries in any city.
The library system has more than 5.3 million titles, including e-books and video materials, with 1.6 million government papers and 267,000 books in 25 languages other than English.
The San Diego Central Library is a haven for everyone. It was erected in the midst of an area that is being regenerated and welcomes people from all walks of life, including providing a comfortable resting place for those who have fallen on hard times.
There are semi-private rooms, and thanks to the windows, you may see if someone is in them. When you walk into the lobby on the left, request a room with your library card at the front desk.
There's a lovely patio where people can sit and rest and read and think to their heart's content, which is surrounded by trees on all sides. A towering structure with several levels dedicated to various sorts of readers, from collectors to students to kids, as well as everything in a glass-lined building that reaches out into the sky and the lovely year-round sunny weather.
The trolley walkway, a charming public transportation project that blends new and old, is just a few steps away.
San Diego Public Library, Central Library Details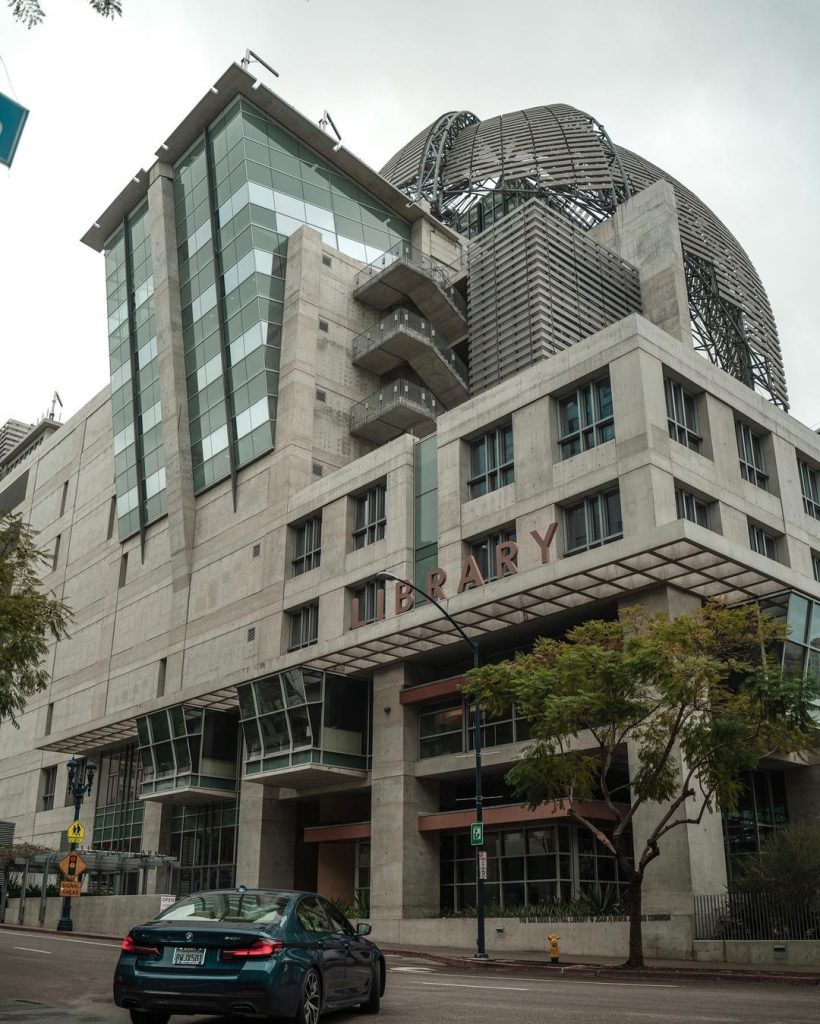 Moniker Coffee Company
Moniker General is a one-stop-shop for everything life and home, with coffee, craft beer, and fashion goods all under one roof. Savor a cup of Moniker Coffee or a pint from 32 North Brewing while looking at our handcrafted surfboards, bikes, and luggage, or just relax on our custom-made furniture.
Their primary goal is to improve people and things. When you walk in, it's clear they are motivated to sell the finest items in a prestigious setting that encourages a lifestyle of quality and purpose. With community at their heart, they want a place where conversations may happen, and tales may be shared.
Moniker Coffee Company Details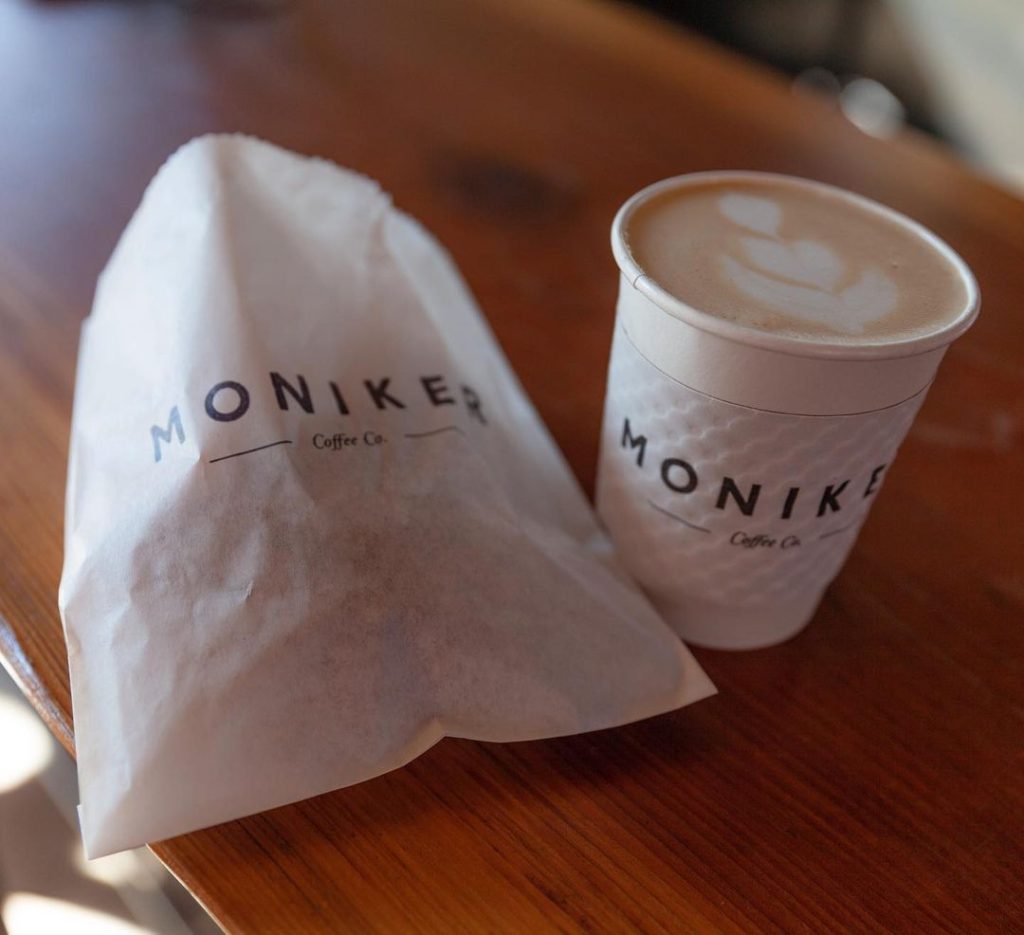 Union Cowork – North Park
Union Cowork North Park 30th St, which opened in 2014 and is one of the greatest coworking spaces in San Diego, offers a wide range of services. Private desks and private offices are for rent in this shared office space. These cheap plans include 24/7 access, unlimited coffee, and high-speed internet, among other things. Furthermore, Union members get discounts at local partners, such as bars and restaurants, as well as access to all other Union locations.
This two-story brick and concrete structure was formerly a bank in the heart of this active community. Situated on the northern border of Balboa Park, it is located in one of San Diego's most urban and unusual areas.
Offering the ideal balance of a stylish office environment and urban accessibility, this office environment is perfect for small businesses, entrepreneurs, freelancers, and students. Working in an office or coworking space may be found in a variety of furnished employer offices, dedicated workstations, and collaborative workspaces. A conference room with transparent walls provides stunning views of the city neighborhood while also providing the ideal atmosphere for meetings and events.
Union Cowork – North Park Details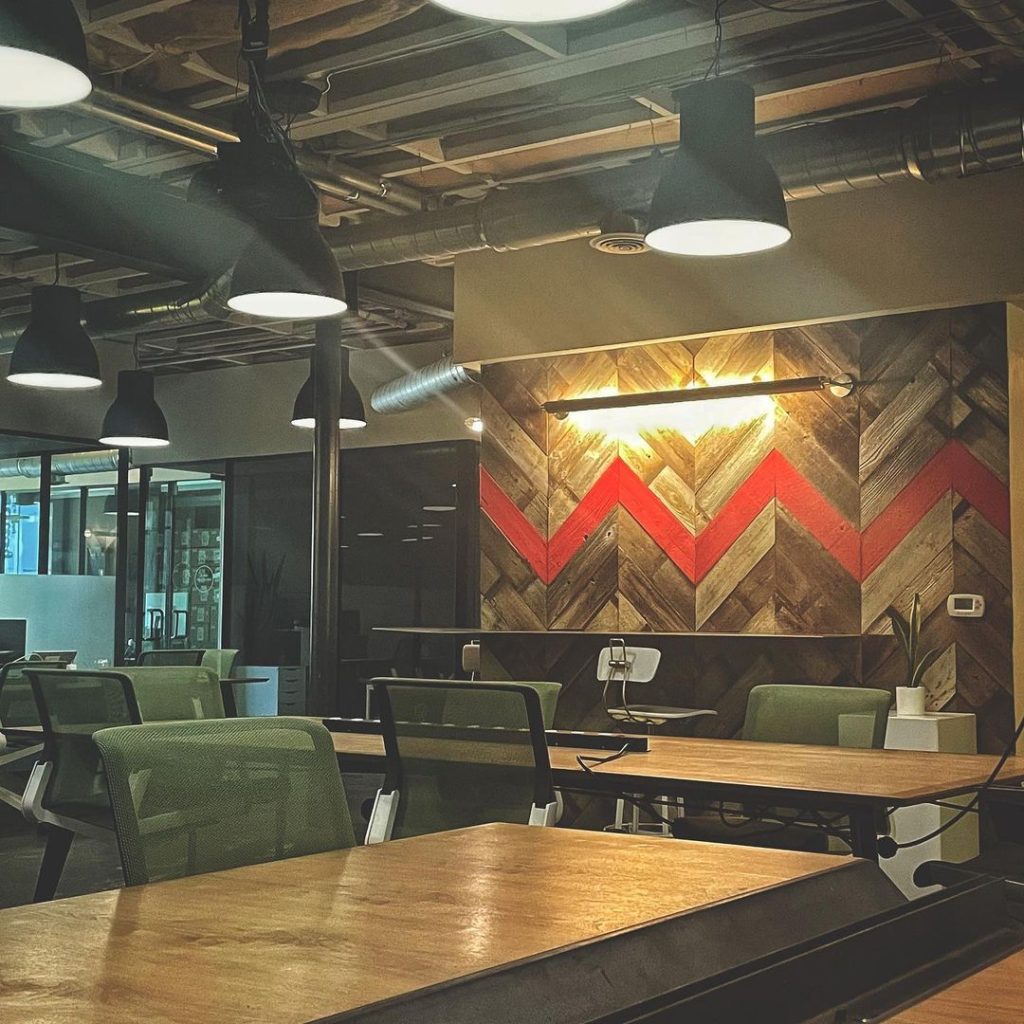 Lestat's Coffee House on Adams Avenue
Open seven days a week, 24 hours, this coffee shop has a different feel to it than the other locations that we have visited. With so many people working away on their laptops, it has an office vibe to it.
The original Lestat's opened in 1997 on Adams Avenue. Lestat's on Adams is a four-star restaurant with plenty of seats inside and outside, as well as numerous electrical connections for guests who want to use their free Wi-Fi.
Despite its huge size, the cozy atmosphere almost makes you feel as though you are at home. They also have great coffee, fantastic sandwiches, and excellent service.
It can get packed, especially around lunchtime, and if you're unlucky, you'll have to park a few blocks away.
Lestat's Coffee House on Adams Avenue Details
The Benefits of Studying Outside
As a youngster in school, you undoubtedly spent more time than you'd care to admit gazing longingly out the window, watching birds and insects go by, and wishing you could join them in the fresh air and sunshine.
You may have had the correct idea. Most of us could benefit from spending more time outside. Aside from the exercise, fresh air, and vitamin D, spending more time outdoors can help us relax and be more exuberant emotionally.
Working outside may be just the inspiration needed for a breakthrough idea for those looking to do a thorough study that requires creativity, pattern-matching, and putting concepts in a broader context.
Students who study materials outside may have a higher level of motivation, creativity, and competence and can even improve their peer connections in the process.
List of Health Benefits of Studying Outdoors
Increase your energy levels
Problem-solving abilities have been enhanced
Better health
Your overall mood will improve
Reduced Stress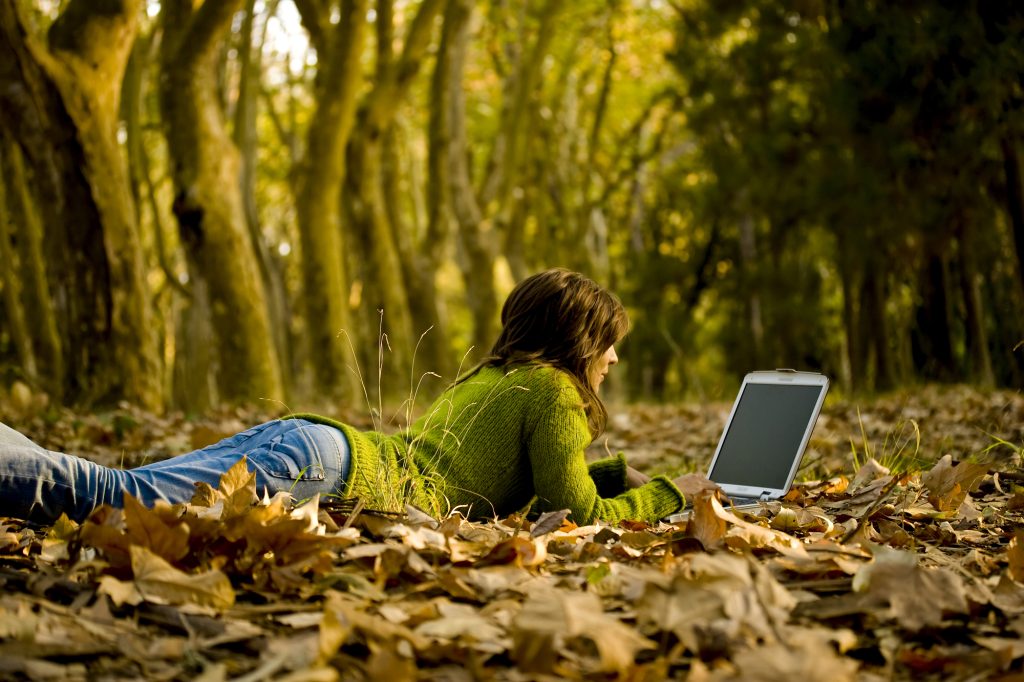 Signs to Stop Studying Outside
If you decide to study at a different location, keep in mind that your attention may waver and that this could have an impact on your productivity. Here are some indicators that you're losing focus:
You're more absorbed in what's going on around you – whether it's the fall of leaves, butterflies, or people-watching – than you are in your own work.
Noise in the background prevents you from paying attention or conversing.
You're concerned about uncomfortable temperatures, inclement weather, or allergic reactions.
Advantages of studying outside of your house
Space: You'll need to be certain of establishing a specific location for studying. It's not a good idea to study while in bed since it might influence your sleep.
Procrastination: When you're at home, you have access to a plethora of additional distractions, such as TV and your bed. As a result, procrastinating is easier.
Distractions: Your house may not be just for you. As a result, your family, roommates, children, or whichever individuals are present could be distracting. It's also possible that it's too noisy to focus.
Conclusion for Best Places to Study in San Diego
Choosing where to study is a highly personal decision. Nonetheless, the most crucial thing to do is be productive, regardless of where you decide to study. As a result, find your ideal studying location and eliminate distractions. You'll save time for other things if you make the most of your study time. Good luck with your studies!