Planning a trip to the City of Angels but unsure where you can find a safe and convenient place to sleep in your car? Fear not! In this article, we'll unveil the hidden gems of Los Angeles County that cater to car campers. Los Angeles County is not only famous for its glamorous lifestyle and iconic landmarks but also offers a range of options for overnight car stays. So, buckle up and get ready to explore the best spots to rest, recharge, and wake up to the vibrant energy of L.A.!
If you are looking for details, check out Where Can You Sleep in Your Car in LA
Coastal Retreats
If you dream of waking up to panoramic ocean views and the sound of crashing waves, Los Angeles County's coastline has got you covered. Many beaches in the area provide overnight parking options, allowing you to sleep in your car with a stunning backdrop. Dockweiler State Beach, Zuma Beach, and Leo Carrillo State Park are a few popular spots offering designated areas for car camping. Immerse yourself in the coastal beauty, take morning walks on the sand, and relish the convenience of nearby amenities.
Mountain Escapes
For those seeking a peaceful and picturesque getaway, the mountains of Los Angeles County beckon. Angeles National Forest and San Gabriel Mountains offer numerous camping areas where car camping is permitted. Find a secluded spot amidst towering trees, breathe in the crisp mountain air, and wake up to breathtaking vistas. Crystal Lake Recreation Area and Buckhorn Campground are excellent options for a serene mountain camping experience.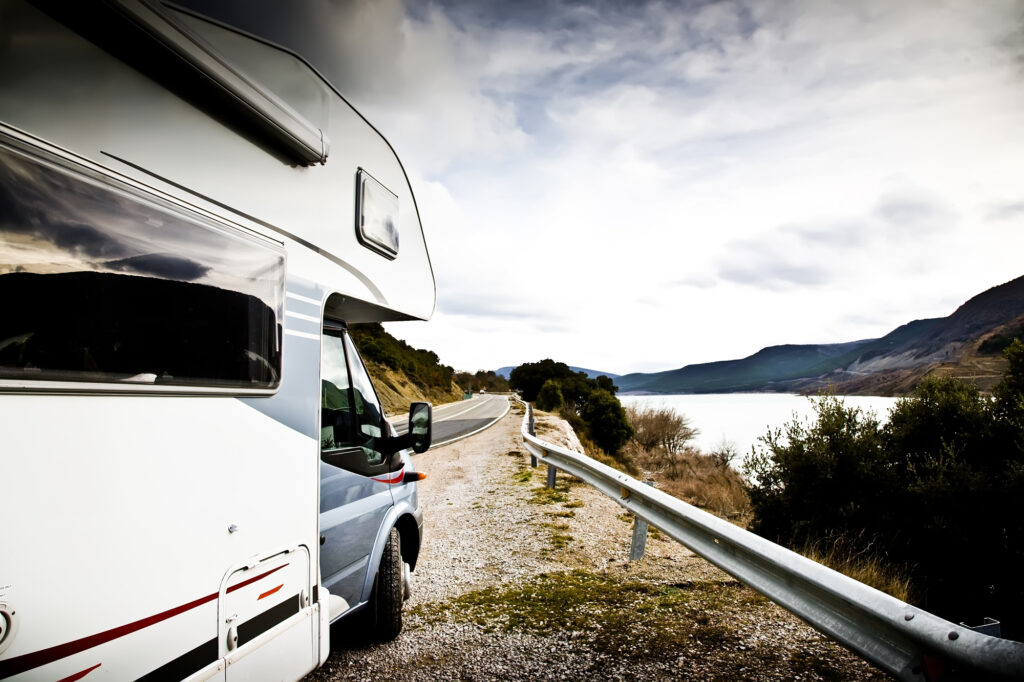 Urban Havens
Los Angeles County is known for its bustling cityscape, but it also offers urban havens for car campers. Several Walmart stores in the area allow overnight parking, providing a safe and convenient option for sleeping in your car. Additionally, some rest areas along major highways offer designated spots for car camping. While not as scenic as beachside or mountain locations, these urban alternatives offer practicality and accessibility for those exploring the city and its vibrant neighborhoods.
Park Retreats
Los Angeles County boasts a wealth of parks and recreation areas that welcome car campers. Topanga State Park, nestled in the Santa Monica Mountains, offers breathtaking views and campsites suitable for car camping. Malibu Creek State Park and Kenneth Hahn State Recreation Area are other fantastic choices for those seeking a natural oasis within the county. Enjoy hiking trails, picnic areas, and the chance to unwind in the heart of nature while spending a night under the stars.
Conclusion
Los Angeles County may be renowned for its glitz and glamour, but it also caters to the needs of car campers. From stunning beaches to peaceful mountains, and bustling urban areas to serene parks, the county offers diverse options for sleeping in your car. Before embarking on your car camping adventure, familiarize yourself with local regulations, practice Leave No Trace principles, and prioritize safety. With careful planning and consideration, you can embark on a memorable and enjoyable stay in Los Angeles County.
As you traverse the vibrant landscapes and iconic sights of L.A., embrace the freedom and flexibility that car camping provides. Discover the beauty of the coastline, soak in the tranquility of the mountains, and explore the city's unique charms. Los Angeles County awaits, ready to be your playground for unforgettable car camping experiences!
Other articles you might like: