If you are searching for the best places to sleep in your car in LA, you are not alone.
Sleeping in the car is a cost-effective, flexible alternative to traditional tent camping in which you sleep inside your car rather than building a tent outside. It's an adventure, but when relaxing in the back of the automobile for a good night's sleep, keep safety in mind.
In this article, we will go through the most important things, including where to park, what to bring, how it works, safety concerns, legal issues, and more.
Before scrolling down this list of places where you can sleep in your car in Los Angeles, California, we think you might be interested in these suggestions by our team at Wandering California: Where Can You Sleep in Your Car in Los Angeles County, Where Can You Sleep in Your Car in Orange Countyand Where Can You Sleep in Your Car in San Diego?
Why Sleep in a Car?
There are many reasons why people sleep in their automobiles, but there are a few that stand out.
A low-cost or no-cost approach
Timesaving
It broadens a person's horizons and opens a world of simple exploration.
Guaranteed against the weather, viral infections, and other calamities.
Homelessness is also on the rise with increased rent prices, housing prices, and inflation. Therefore, some individuals cannot afford to pay these prices and may need to temporarily live out of the car for some time.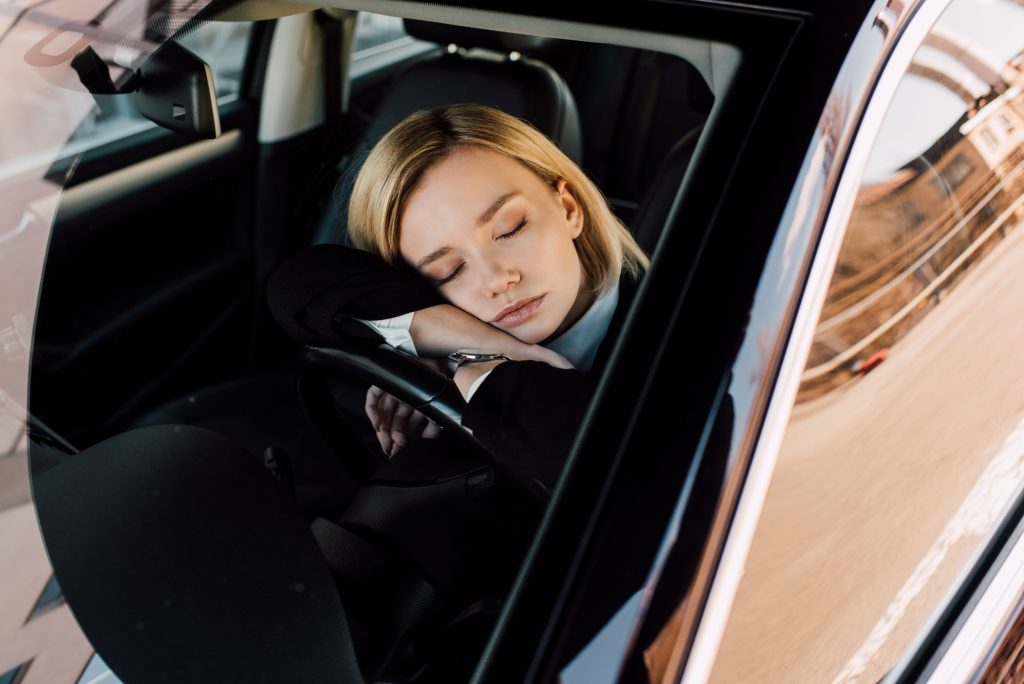 Places to sleep in your car in Los Angeles
Walmart (Near Los Angeles)
A Walmart may be a fantastic option for an overnight stay. Inside, you'll find everything you need to get started on your camping trip.
Free overnight parking is available at many Walmart sites. If you pull into a Walmart near a national park, expect to find RVs parked all around. This is an indication that there is free overnight parking available.
Here are some Walmart locations near Los Angeles:
24-Hour gyms
There are numerous gyms that are open on a 24-hour basis. Take advantage of stopping by one of these locations to catch a nap.
Here are some 24-hour gyms in Los Angeles:
Hotels
Hotel parking lots are generally private, so you may park there only if you pay for a room. Hotels also have their own parking lots, which means that if you park there without paying for a stay, you are on private property. Worst case scenario, they might drive you off the lot if they see you attempting to sleep there without paying for a room.
Churches
On Saturdays, church parking is best since you'll just need to depart before the service begins. The goal here is to park your automobile as far back as feasible with the trunk facing away from the building. Parking your car with its rear end against a wall or fence may help avoid prying eyes from seeing into your vehicle.
Here are some churches in Los Angeles:
New City Church of Los Angeles
Eagle Rock Baptist Church
Address: 1499 Colorado Blvd, Los Angeles, CA 90041
Core Church LA
Address: 2037 La Cienega Blvd, Los Angeles, CA 90034
Shopping malls
Smaller strip malls, on the other hand, may not have security cars circling the parking lot at night, so they might be a viable option.
Here are some shopping malls in Los Angeles:
Westfield Century City
Slauson Super Mall
FIGat7th
On the street
Find a location that is as congested as possible, with plenty of on-street parking. The ideal site is an area where there are enough people so that your car won't stand out.
Truck Stops
Truck stops are not only for trucks. Cars may also be parked there, however, the parking spaces are first-come, first-served, so you must plan ahead and carefully consider your stopover on a lengthy trip.
Rest Stops
You'll undoubtedly come upon numerous rest areas on the road. In several states, sleeping here is legal, so you won't be asked to leave in the middle of the night. Many also have restrooms open 24 hours a day and picnic tables. While some may appear dark and foreboding at first glance, others aren't as well-lit, so pick a safe location based on your own feelings of security.
Campsites
Camping isn't difficult if you prepare ahead of time. The first place to look may be camping sites. There is no law requiring you to sleep in a tent while camping. Simply pay your site fee, drive to the campsite, and fall asleep in your vehicle.
Tips for sleeping in your car in Los Angeles
Do not keep the AC/engine on for long due to the risk of poor air quality or even carbon monoxide poisoning (worst case scenario).
Cover the windows for privacy but leave a tiny hole for air circulation.
Keep the doors locked at all times.
Make sure your automobile is clean and tidy, and that you are presentable. You don't want anyone to give the vehicle a second look!
Don't be a slob; try to use the restroom before you settle down for the night.
Bring earmuffs or noise-canceling headphones if things become too loud.
How to sleep in your car comfortably in Los Angeles
When you're considering how to sleep in your car, the two most important factors to consider are safety and comfort.
Sleeping well in the car is all about preparation and planning. You must ensure that you have the necessary tools, as well as adhere to the stipulations outlined in this article to guarantee a comfortable night's sleep.
You'll want to stay toasty! Thermals are wonderful alternatives. Insulate the car with insulation film on the windows to keep it cool. When resting, don't dress too lightly.
When sleeping in the car, your main choice is to put down/remove the rear seats and sleep with your feet toward the back of the vehicle. Because of the wheel wells, you'll have more area.
It's far better to sleep in the backseat than in the front passenger seat, but it's also an option.
Essentials for sleeping in a car in Los Angeles
Make a warm mattress, sleeping bag, and pillow combination for a comfy night's sleep.
A headlamp or lantern is a requirement for every road trip camper since it allows you to see while driving and while walking around outdoors.
Sunshades or curtains will be beneficial to block the sun from coming through the windows.
Bring an in-car charger that may be used to charge devices or a power bank that you can use as a backup supply.
Have toiletry items on hand such as wet wipes, dry shampoo, and deodorant.
A cooler might be a good option to keep drinks or leftover food cold.
Always have snacks and water on hand!
Frequently Asked Questions
Is it illegal to sleep in your car in Los Angeles?
If you want to sleep in your car in the United States, the answer is "it depends."
The laws pertaining to sleeping or napping in your car are constantly changing frequently in Los Angeles. That being said, police officers are not permitted to bother you for sleeping in your car as long as you're at least 500 feet away from residential or school zones.
The current statute prohibits a vehicle from being parked on any residential street between 9 p.m. and 6 a.m., whether the road "induces one or more single-family or multi-family residentially zoned parcels.
No one is permitted to live in their automobile in Los Angeles. The law does not prohibit you from sleeping in your car for a few hours if you are driving long and fatigued, for example, but you cannot live full-time in your auto in Los Angeles.
The regulations also differ from one state to the next, and many cities have outlawed sleeping in cars, so be sure to check the regulations for each new city that you move on to.
Can I safely sleep in the car in Los Angeles?
To stay safe while sleeping in your vehicle, it's all about location. Don't park and sleep in an area with a lot of crime. Even resting in your automobile on city streets might be dangerous. Rest stops and campgrounds are usually the safest places to sleep in your car. Also, make sure the windows are cracked, and don't leave your automobile on for extended periods of time! Carbon monoxide poisoning may occur as a result of this.
Where can I park overnight in Los Angeles?
Start by looking in a safe area as there are many possibilities in the big city of Los Angeles. Make sure there are no parking restrictions and that you're not putting yourself or other people at risk of being hit by another car or having your vehicle towed.
Conclusion for Where Can You Sleep in Your Car in Los Angeles
Sleeping in your automobile might help you save money on lodging while you're away. Just remember to follow these guidelines to remain safe and comfortable on your journey. Wishing you a pleasant trip!
Other articles you might like: