Today, San Diego is one of the most expensive cities in the United States to live in. We can see why you would want to sleep in your automobile from time to time.
When it comes to sleeping in your car overnight in San Diego, there are many concerns that might come to mind. Whether you're on a road trip and need a place to rest for the night, or you're just trying to save money on a hotel, or possibly homeless, we've got a few options.
This guide will give you our top picks for the best places to sleep in your car in San Diego that are free, cheap, and safe.
When looking for places to sleep in your car for the night in San Diego, it is important to look for somewhere safe and quiet to get a good peaceful rest.
Before scrolling down this list of places you can sleep in your car in San Diego, California, check out these similar recommendations: Where Can You Sleep in Your Car in LA, or Where Can You Sleep in Your Car in Anaheim California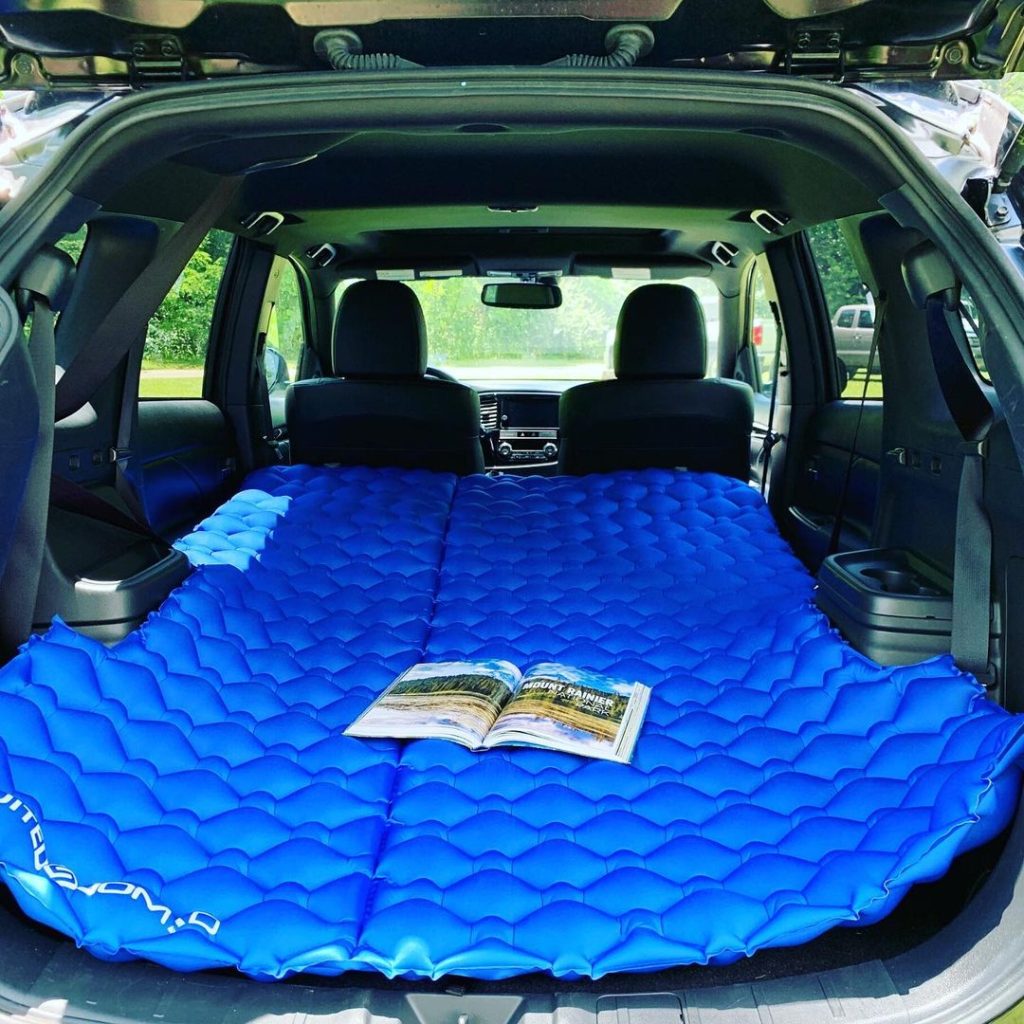 Places to Sleep in Your Car in San Diego
Jewish Family Service – Safe Parking Program in San Diego
Every evening, JFS runs a Safe Parking Program for San Diegans who are unsheltered and living out of their cars, many of whom are experiencing homelessness for the first time. Many people are making a nightly decision between buying food or gasoline to get to work and school as they try to raise themselves out of a challenging situation.
The isolation and lack of social support that so many people who are homeless face are additional barriers to stability. Furthermore, we realize that numerous individuals have found themselves in this situation as a result of the pandemic's exacerbation of income disparity, as well as the increasing cost of housing in Southern California.
The Safe Parking Program offers a helpful environment, crucial services and tools, and respectable assistance to assist families to recover from homelessness. Our mission is to provide a route out of homelessness while also assisting individuals where they are now with holistic services geared toward basic needs assistance, employment, family wellness, school success, financial education, credit repair, and housing.
Many of the individuals they assist are recently homeless for the first time, including veterans, older persons (over the age of 55), college students, and families with young children. The majority of people in the Safe Parking Program have a source of income and need assistance to get themselves and their families back on their feet and into a home.
The goal of the program is to help people and families who are working hard to get back on their feet by breaking the cycle of homelessness. The majority of their clients have housing difficulties, which typically stem from a job loss, medical ailment, decreased employment hours, or any other unforeseen financial difficulty.
The site is about a block away from Encinitas Village and features facilities for day visitors, as well as overnight camping. The program operates seven days a week at four secured lots in Balboa Avenue, Aero Drive, Mission Village Drive, and Encinitas.
Jewish Family Services Details
Hours: 8:30 A.M. – 5:00 P.M. (Monday – Thursday), 8:30 A.M. – 4:00 P.M. (Friday)
Administration Phone: 858-637-3000
Volunteer Engagement Phone: 858-637-3050
Website: www.jfssd.org
Dreams For Change
In San Diego, Dreams for Change launched an emergency support program called Dreams for Change, which provided Safe Parking Sites for the homeless people living in their cars. They provide safe parking locations for the homeless to park and sleep safely overnight. The Safe Parking Program at Dreams for Change includes comprehensive on-site services.
Dreams for Change was founded by Dr. Teresa Smith in May 2009 to assist families and individuals who were suffering as a result of the recession's economic downturn. It has pioneered numerous cost-effective solutions that have helped thousands of people experiencing homelessness and other low-income individuals maintain stability in their lives.
Eligibility Requirements
To join the waitlist, you must own a vehicle, be homeless, and reside in a car. There are no tents or motor homes permitted on the premises. To improve stability, you must have a desire to return to permanent housing and participate in programming. You cannot be a registered sex offender or violent criminal with past convictions. Documents are not required, but we recommend that you call to get on the list since there may be limited resources.
Dreams For Change Details
San Diego Parking Lot
Imperial Parking Lot
Phone: 619-497-0236
Email: teresa@dreamsforchange.org
Hours: 6:00 P.M. – 8:00 A.M. (Daily)
Campland on the Bay
The city of San Diego's Campland on the Bay is an Urban Campground on lovely Mission Bay, which opened in 1969.
On a lovely stretch of beach on calm water, Campland on the Bay offers camping and much more. A marina with 124 slips, watercraft, bicycle rentals, game room, restaurant, market, public beach, laundry facilities, and WIFI are all available. They even have a SuperSite – complete with a private patio and jacuzzi.
Campland on the Bay Details
Additional Places to Stealth Camp in Your Car in San Diego
Public Libraries
Hospital Parking Structures
Hotel Parking Lots
Streets in urban areas
Outside a bar or brewery
Marina Parking Lots
24-Hour Restaurants
Unassigned parking spots in apartment buildings
Tips For Sleeping in Your Car in San Diego
Take your car out at the end of the night and bring it in early.
Every evening, move to a new parking spot
Tint your windows, use blackout curtains or make your own, and utilize a front windshield sunshade.
Hang a dull sheet or blankets between the front seats of your car.
Use dark bedding to blend in.
Lights should not be used late, on the phone, or watching TV.
Keep it down and be polite.
Brush your teeth and use the restroom as far away from where you will be sleeping in your car as possible.
To the greatest of your ability, make sure your vehicle is clean and in good condition.
Temporarily crack your windows to prevent them from fogging up during the night.
Frequently Asked Questions
Can You Sleep in Your Car in San Diego?
It's not technically illegal to sleep in your car, especially if you're catching some shut-eye on a city sidewalk.
However, overnight sleeping in your car on public streets and spaces is illegal in most cities throughout Southern California. The majority of the rules state that you are not permitted to sleep in your automobile from 9 p.m. to 6 a.m. on public premises or within 500 feet of a home or school.
Each city has the authority to determine whether it is legal to sleep in your car. Most cities in Southern California have rules prohibiting sleeping in your vehicle. Although, each town's legislation may vary slightly from other towns.
Why are cities banning you from sleeping in your car in San Diego?
To combat the increase in homelessness, most jurisdictions have banned sleeping in cars. The aim of these rules is to force homeless individuals into government programs and housing.
They have seen a significant rise in individuals sleeping in their cars in residential neighborhoods as a result of the surge of homelessness in major cities, especially Los Angeles and San Diego.
The majority of the rules are phrased in each city using words like "residential regions" and "vehicle dwellings." These two are defined as follows:
Street: a street that borders one or more single-family or multi-family residential zoned parcels
Vehicle Living: A person lives in a vehicle as part of their home or lodging.
Sleeping in Your Car in San Diego Law Enforcements
Most law enforcement officials will simply ask you to depart the location rather than issue you a citation. Most likely, if you follow their instructions, you will not be ticketed.
Most cops are aware that you sleep in your car but usually won't care. They're only concerned when a local complains about you sleeping in your automobile.
How do I choose a safe parking spot?
Park in well-lit areas, and avoid parking between tall trucks, SUVs, or vans where backing out might be difficult and muggers may lurk. Keep your attention on the road ahead of you rather than just looking for a space — keep an eye out for other drivers and pedestrians as well.
It's no secret that locking your vehicle is a good idea. But, surprisingly, at least half of car thefts are caused by drivers leaving their doors unlocked and keys in the ignition or on the seats. Keep your automobile secure and be careful.
Keep your eyes open while walking to and from your parked vehicle. Check to see if anybody notices you parking your automobile.
Other articles you might like: