Finding a safe place to sleep in your car in San Francisco, California, can be a challenging task for many people. However, this guide compiled by our team at Wandering California will help you. But, before that – here's what you need to know about sleeping in your car.
Sleeping in your vehicle is a fantastic method to save money on lodging while traveling. If you're planning on driving extensive distances, it's an ideal choice. Just be aware that it may or may not be legal in your state or nation.
Before scrolling down this list of places you can sleep in your car in San Francisco, California, check out these other recommendations: Where Can You Sleep in Your Car in San Diego? and Where Can You Sleep in Your Car in LA
Sleeping in your car in San Francisco
If you've found a place to sleep in your car in San Francisco that is not listed here, we highly recommend that you do your research. Always browse through reviews of the location or place, check the laws of that city, and look for any available information about sleeping in your car in San Francisco to ensure that you are first and foremost, safe! With that in mind, here's your list of places you can sleep in your car in San Francisco for you to check out!
Walmart
Look for a big chain store like Walmart if you're in a hurry and moving to a new area because they have huge parking lots that are usually guarded by security for safety, and unless it's stated otherwise, there aren't often restrictions against spending the night in your automobile.
Below is a list of Walmarts near San Francisco
Truck Stops
DO NOT pull over on the highway or the shoulder of a road. You're asking to be hit by a vehicle, towed, or harassed by people or the police. In general, look for a Trucker's pull-off or a dirt/gravel turn-out when leaving a major thoroughfare. These are rarely used, and if they are, they're usually utilized by long-distance truckers for the same purpose as you!
Truck stops are not only for trucks. Cars may be parked there, although the parking spaces are first-come, first served, so you must plan ahead and carefully evaluate your stopover on a lengthy journey.
Rest Areas
Rest areas are common along the highway. Sleeping here is permissible in several states, so you won't be asked to leave early in the morning. Some may appear dark and frightening at first look, while others aren't as well lit, so choose a safe site based on your own gut feelings.
8 hours of continuous rest is possible in formal resting areas. It's suitable for a night or two, but it isn't a good location to make it your camping site. The views are spectacular, and there are restrooms open 24 hours a day, 7 days a week or even picnic tables available. Just keep in mind that the area gets crowded during the day as well as at night since the areas provide certain amenities.
Below is a list of rest stops near San Francisco
Vista Point San Francisco: Golden Gate Bridge, Sausalito, CA 94965
Beach Rest Stop SFO: San Francisco Bay Trail, South San Francisco, CA 94080
Casino Parking Lots
This is one of those under-appreciated choices that offers a lot of benefits. Casinos are open 24 hours a day, 7 days a week, and attract regular customers at all hours of the day and night, so you'll be able to use restrooms when you need them and food will frequently be quite cheap.
Below is a list of casinos near San Francisco
24-Hour Gyms
Most individuals use 24-hour gyms as parking lots since they are constantly packed with people coming and going, and they aren't keeping track of cars in the lot. Because this is a grey area legally, you must be cautious. You may be evicted if you create a commotion. It's also a good idea to join up so you can use the facilities and build goodwill with the owners or personnel.
Below is a list of 24-Hour Gyms in San Francisco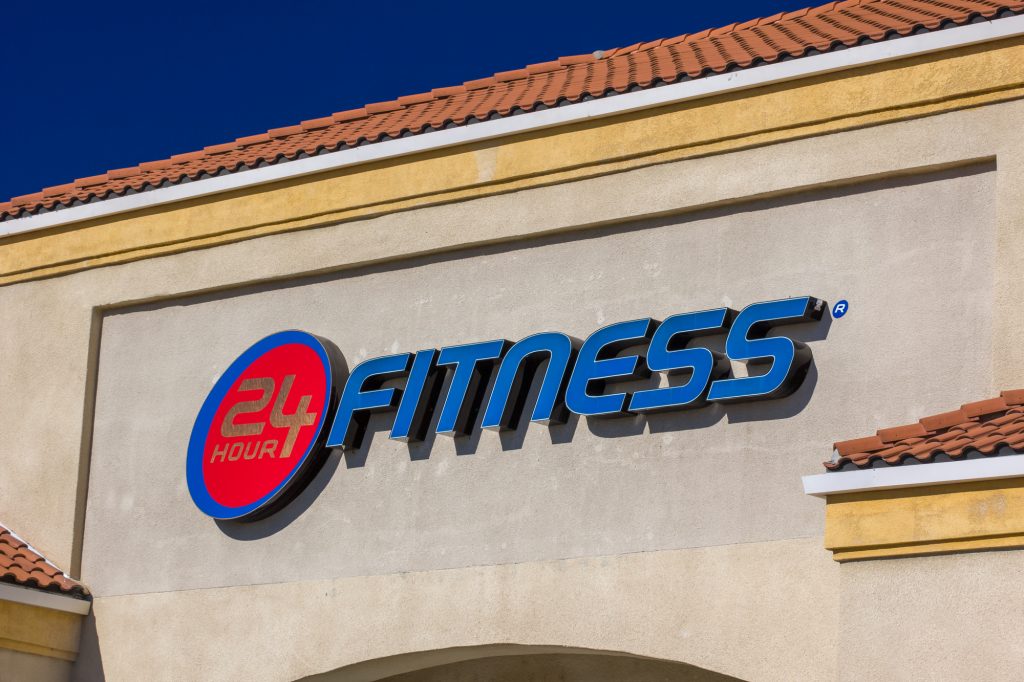 Street Parking in the City
Sleeping in your automobile on city streets is one of the more daring options available to you, as you are literally in the middle of everything. Choose your site intelligently if you want a little less background noise. If you can find a stretch of open parking along an empty lot or a vacant concrete wall, because passers-by are less likely to notice you there.
Residential Parking or Apartment Complexes
Look for a nice area with on-street parking and no indications asking you to 'pay to park' or 'residents-only parking.' You'll also want to look for an area with other automobiles already parked, particularly expensive ones.
Large Shopping Centers
There are countless of shopping centers located in San Francisco!
These areas are generally safe and well-lit, with access to services and food during working hours, although there's a chance of being startled by security or someone looking to start a minor altercation around an apparent empty vehicle. If you're in a rural region, it may be worth visiting one of your town's numerous businesses for a quick rest. You could sleep more comfortably if you knew they had granted permission to be there.
Below is a list of shopping centers in San Francisco
Hotel Parking Lots
Hotel parking lots are generally private, so you may park there only if you pay for a room. Hotels also have their own parking lots, which means that if you park there without paying for a stay, you are on private property. Worst case scenario, they might drive you off the lot if they see you attempting to sleep there without paying for a room.
Below is a list of hotels in San Francisco
Churches
On Saturdays, parking in the church lot is ideal since you'll just have to get out before the service begins. With the trunk facing away from the structure, the aim is to park your car as far back as possible. Prying eyes may be deterred by parking with the rear of your vehicle against a wall or fence.
Below is a list of churches in San Francisco:
Tips for sleeping in your car in San Francisco, California
Before you go to sleep in your vehicle, be sure to learn about local parking restrictions. Some cities have regulations restricting who or where it is legal to sleep overnight in specific areas. Keep an eye on the street signs for parking bans.
If you park outside of a business, inquire whether overnight parking is permitted with the management or staff.
If you park in a lot that allows it, you must adhere to certain behavioral standards. Make sure there's room for overnight deliveries by determining the best place to park overnights.
Above all, when sleeping in your car, keep safety in mind. Keep the doors locked and cracked windows open for ventilation but not enough for anything to enter your vehicle.
Always be on the lookout for lightning, which can occur suddenly and without warning. If possible, park in well-lit areas.
You're going to have a lot of things in your car and that means that they can easily get messy! Prevent spending hours looking for your phone charger, your socks, and your water bottle by keeping an organized packing system. This leads us to the next section on the list of items you should pack when sleeping in your car.
Essentials to pack for sleeping comfortably in your car
There isn't a lot of gear that you need to sleep in your automobile, but certain items make the whole experience a lot more pleasant and safe.
We all know that this is not the most comfortable place to sleep, but you can give it your all! However, getting a good night's sleep may make or break your experience sleeping in a car, and a comfortable sleeping pad makes all the difference. You may want to utilize a lightweight inflatable sleeping pad that you would use in the backcountry and packs down small, just so that you have more space in the car for other items, depending on the size of your vehicle.
TIP: If you don't have a pillow, use a backpack filled with clothing or a sleeping bag in a stuff sack as cushioning. You may also use your camping bedding while traveling.
Invest in a sleeping bag designed particularly for automobile camping. These are usually more cost-effective, bulkier/heavier, cozier, and may be shared between two individuals.
Another alternative is to pack a comforter or duvet from home. When driving from home, you'll want to bring a sleeping bag and a few blankets so that you're totally covered for warmth and comfort. Remember to pack layers that are both warm and comfortable!
When sleeping in your automobile, you'll need some type of light. Relying only on your car's interior lights can deplete the battery and be insufficient for various activities.
When transporting a car camping setup, keep everything as light and compact as possible. It's great if you're traveling with someone else and can share the burden.
Additional items that you may want to pack:
Eye masks
First aid kit
Toilet paper
Towels
Duffel bag
Trash bags
Reusable water jugs
Snacks
Frequently Asked Questions
Is it illegal to sleep in your car in San Francisco?
It is currently illegal to sleep in one's car in San Francisco. From 10 p.m. to 6 a.m., it is prohibited for persons to stay inside automobiles, and offenders may be fined $1,000 or imprisoned for six months. This is why it is very important to check for signs in the surrounding area that you plan on sleeping in your car and doing the research ahead of time if you can.
Why sleep in your car?
Sleeping in your car may make any road trip more budget-friendly. It's also a really handy method to travel with a lot of flexibility and independence!
Sleeping in your vehicle may be more comfortable than camping or camping in an RV. It is less expensive than paying for a hotel room for some people. And, for others, there is no alternative.
How do you sleep comfortably in a car?
This is the most comfortable option if you have the choice to fold down the back seats. Laying down is 100 times better for rest than sitting up in your front seats, and since you'll be using your gear for privacy and sleeping materials, you may unpack your trunk at night and make yourself a cocoon of comfort in the back! For those 6 feet tall or more, laying on an angle will allow you to take full advantage of space while maximizing comfort.
Is it safe to sleep in your car?
Relatively speaking, yes! If something about a location appears odd, trust your instincts and move on to another. Always lock your doors, sleep with your keys nearby, never leave your engine running, and always leave your driver's seat empty and available in case you need to flee quickly. Many individuals keep pepper spray as a self-defense weapon in case they ever have to use it.
Stay in touch with friends and family and inform them of your plans. If you're scared, stay within areas with cell phone service. Never say that you are alone with a stranger; if anyone asks, tell them your friend will be there shortly. When getting out of your vehicle, keep valuables like cameras, laptops, and electronic cords hidden (best yet, take them with you in a backpack). And it goes without saying that you should always do research and obey the laws as we have mentioned before.
Other articles you might like: