If you're looking for a great craft beer while you're in San Diego, look no further than the breweries near the airport. There are several fantastic options within just a few miles of the terminals. In this post, we'll take a closer look at some of the best breweries near San Diego Airport. We'll also provide information on how to get there and what kinds of beers you can expect to find. Whether you're looking for a place to have a few beers before your flight or you want to spend the day exploring some new breweries, we've got you covered. So put on your drinking hat and get ready to sample some delicious brews!
Whether you're a fan of IPAs, stouts, or lagers, we've got something for everyone.
All these breweries take pleasure in providing a superb customer experience that helps communities come together!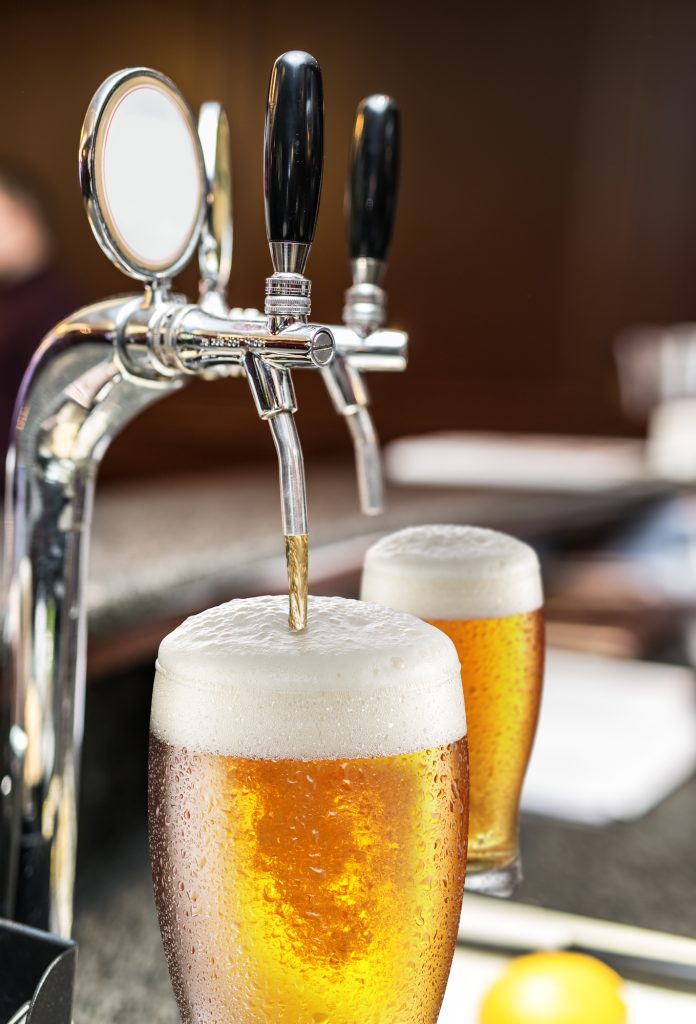 Address: 1429 Island Ave, San Diego, CA 92101
Phone: 619-458-9443
Both locations at Amplified Pacific Beach and East Village are open for dining with no reservations required! The downtown East Village spot offers a spacious outdoor patio that opens to the greenery of Fault Line Park welcoming your pups too!
Amplified East Village is a music-themed bar that encourages DIY lifestyles, with scratch-made food, house-made beer, elevated cocktails, and creative coffee blends. Check the online calendar for live music, comedy night, poets' corner, and much more.
The craft brewery serves fresh Mediterranean-inspired dishes alongside beer, wine, or coffee.
Address: 1157 Columbia Street, San Diego, CA 92101
Phone: 619-234-2739
The Karl Strauss Brewing Company is one of the most popular breweries near San Diego Airport. It's a short drive from the terminals, and you can expect to find a wide variety of beers on tap.
Two college friends, Chris Cramer and Matt Rattner, were both inspired to bring about a local handcraft beer to San Diego.
The company has been brewing award-winning beers since its founding in 1989, and today it continues to lead the independent brewing movement by developing creative brews across a wide range of categories. In 2020, the business produced more than 140 different types of beer.
Growing at a rapid pace, the Aurora Hoppyalis IPA, Queen of Tarts Dark Sour, and Boat Shoes Hazy IPA are just a few of Karl's brands that have helped propel the brewery into a new era; Red Trolley Ale—one of the world's most award-winning beers—is a testament to Karl's illustrious brewing history.
Some of the favorites include the Tower Ten IPA and the Windansea Wheat Ale. The brewery also offers tours and tastings, so be sure to check it out if you have time!
Address: 2215 India Street, San Diego, CA 92101
Phone: 619-255-7213
Email: littleitaly@ballastpoint.com
Ballast Point, located in the heart of Little Italy, 5 minutes away from the San Diego Airport, is a world-renowned brewery that's located just a few miles from the airport. They offer an impressive lineup of beers with 50+ on tap and a full wine list in a casual dining ambiance indoors and outdoors. Be sure to check out their popular Sculpin IPA!
Even reserve a semi-private cabana ahead of time!
Address: 2816 Historic Decatur Road Suite 116, San Diego, CA 92106
Phone: 619-269-2100
Stone Brewing is another world-class brewery that is worth visiting while you're in San Diego. They're located less than 10 minutes from the airport and offer a wide variety of beers, including some rare and hard-to-find options.
Address: 2817 Dickens Street, San Diego, CA 92106
Phone: 619-756-6825
Email: events@eppigbrewing.com
Be prepared to be "wowed" at both locations at Eppig Brewing with an incredible waterfront experience.
Most of the seating is outdoors so sure to dress warmly for a comfortable visit.
Unfortunately, there is no on-site parking, however, they are located just a short walk down the promenade where you can find public parking lots.
Whether you want to enjoy the tasting room, order online for curbside pick-up, or get your beer shipped to you, Eppig Brewing has it all. If you are looking for a safe and fun way to connect with friends or family, try out the private virtual beer tastings. These are 30–60-minute private tours to experience with Eppig Brewing. You can secure up to 100 guests and customize your package tasting that features 4+ brews.
In addition, they are now completely touchless, so order your beer from your phone. To reduce your trips to the bar counter, beers are available by the pint or pitcher.
Address: 3725 Greenwood Street, San Diego, CA 92110
Phone: 619-546-9694
Modern Times Beer offers award-winning beers and a fun atmosphere. You can find Modern Times Beer just a few miles from the airport in the Point Loma neighborhood, but numerous locations through California. Today, they are distributed not just in California, but locations in Arizona, Colorado, Nevada, Utah, Hawaii, and Texas equipped with tasting rooms and restaurants serving up a delicious cuisine alongside a beer.
Some of the most popular beers include the Blazing World IPA and Black House Stout. They also have several sour beers that are worth trying. The coffee program has evolved throughout the years, creating innovative blends, barrel-aged beans, and canned cold brews.
This location has both indoor and outdoor seating available with an industrial vibe to it.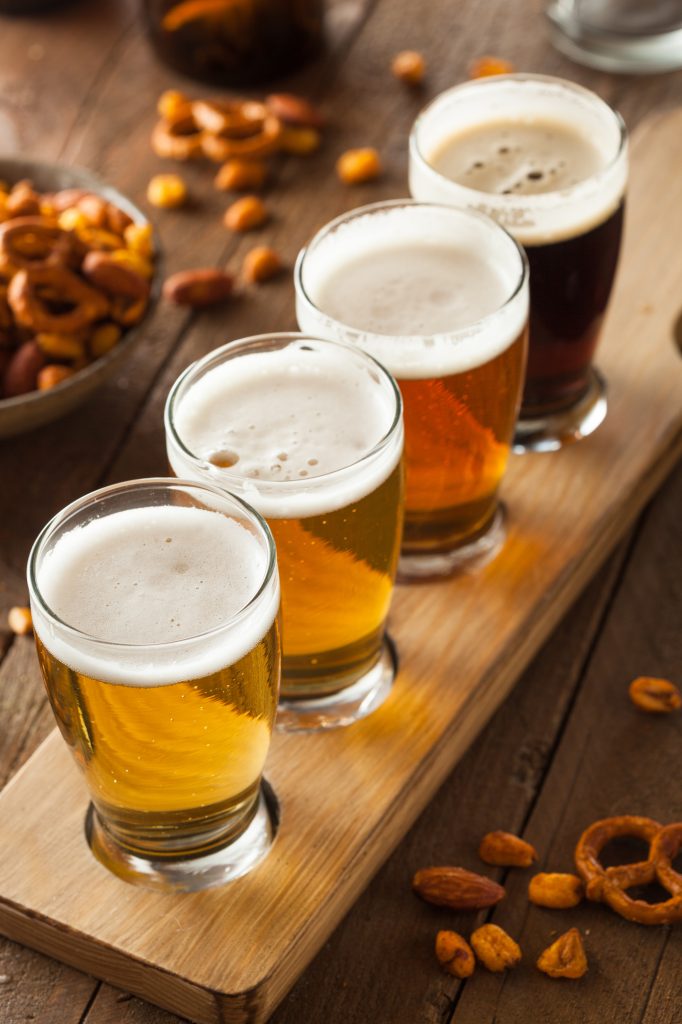 Conclusion for the 6 Best Breweries near San Diego Airport
There you have it, the six best breweries near San Diego Airport.  Whether you're looking for a place to relax before your flight or want to enjoy some great beer on your layover, these spots should do the trick.  And don't forget, if you find yourself with some extra time in San Diego, there are plenty of other great breweries waiting to be explored.  Cheers!
Other articles you might like: