Looking for the best happy hour in Carlsbad? We've got you covered! Our list includes some of the best restaurants and bars in town, each offering amazing deals on food and drinks. Whether you're looking for a place to relax after work or celebrate a special occasion, we've got the perfect spot for you. Check out our list and start planning your next happy hour outing!
Happy Hour: 4:00 P.M. – 6:00 P.M. (Daily)
Happy Hour Deals:
$2 Off Wine, Craft Beer, Beer Flights, and Well Cocktails
Discounted Select Appetizers
Other Specials:
Monday: 5:00 P.M. – 2:00 A.M. ($6 Mules)
Thursday: $16 Mystery Bottles of Wine
We love this happy hour special at The Compass because it's offered every day for two hours!
This is a lovely restaurant with a lovely patio that serves delectable bites and fantastic cocktails. Popular items on the happy hour menu include paella shrimp sliders, bacon-wrapped corn dogs, or truffled herbed popcorn.
Thursdays are the best night to visit since Thursday is mystery wine night!
If you're in the neighborhood, stop by as soon as possible since this place is typically crowded. We recommend getting there at the start of happy hour at 4:00 p.m., then drinking all night long with the mystery wine.
Happy Hour: 4:00 P.M. – 6:00 P.M. (Daily), All Night Tuesdays
Happy Hour Deals:
$6-7 Beer
$8 Glasses of House Wine
$9 House Margaritas
$9 Sangria
The Papagayo is a large restaurant with an even more extensive variety of foods ranging from Latin American to Mediterranean fusion! You'll discover numerous delectable dishes here, ensuring that everyone will appreciate it.
The excellent deals during happy hour are impressive! Tuesday is the most popular night to come as there is no limit on the happy hour deals. We highly recommend the spicy chorizo mussels, lobster bisque with sherry, or choose from several flatbreads. There are 13 beers on tap for $2 off and the sangria is house-made.
To go along with happy hour, there is live music entertainment every night!
Happy Hour: 4:00 P.M. – 5:30 P.M. (Daily)
Happy Hour Deals:
$5 Beer
$6 Glasses of Wine and Well Cocktails
Discounted Snacks
Draft Republic Carlsbad is a perfect spot to catch a sports game with over 70 flatscreen TVs, a golf and sport simulator, and 101 beers on tap. Football specials are offered for every game day here too!
Some of the popular snacks that are recommended include buttermilk chicken lollipops, beef sliders, or crispy buffalo cauliflower.
Tuesday nights are considered Date Night featuring a shared appetizer, two entrees, and a bottle of wine for just $49.95 per couple.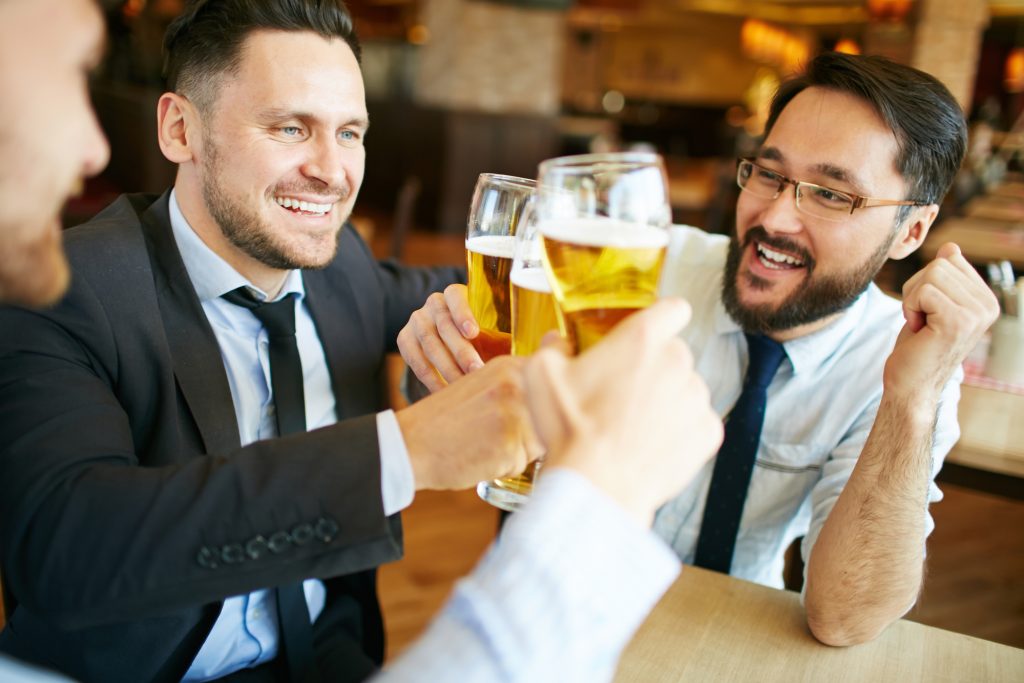 Happy Hour: 4:00 P.M. – 7:00 P.M. (Monday – Friday)
Happy Hour Deals:
$5 Select Cocktails, Wine, and Beer
$6 Select Appetizers
Hennessey's Tavern has been in business since 1976 with several other locations throughout California including, Hermosa Beach, Seal Beach, Manhattan Beach, Laguna Beach, Dana Point, San Juan Capistrano, La Jolla, Costa Mesa, Las Vegas, and Redondo Beach where their headquarters are located.
If you're having a late night at the office, this happy hour is until 7:00 P.M. lasting 3 hours! There are a variety of cocktails for just $5 including a jumbo 23-ounce Coors light and Lagunitas IPA.
You will have the option for both indoor or outdoor dining, takeout, and delivery!
If you happened to have missed happy hour, there is a great deal for hand-made Bloody Mary cocktails for just only $6 on the weekends until 5:00 P.M.
Happy Hour: 4:00 P.M. – 7:00 P.M. (Monday – Friday)
Happy Hour Deals:
$2 Off Wine and Beer
$4 Off Pitchers of Beer
Discounts on Well Cocktails and Select Appetizers
Come check out their amazing ocean views at the Carlsbad landmark, Dini's Bistro, established in 1987. The "iguana" became the mascot and unique tropical drink, originating at Dini's Del Mar location in 1890. It continued to Dini's Bistro in Carlsbad off coast Highway 101 across from the beach.
Happy Hour at Dini's Bistro is offered in the dining room and the bar! Choose from a variety of their most popular appetizers offered at a discount such as oyster Rockefeller, blackened prawns, the famous Dini dog, or several hand-tossed thin crust pizzas.
Bring your dog while you eat and drink as there are two outdoor patios to enjoy. However, service dogs are allowed inside but emotional support dogs are not allowed inside.
Happy Hour: 3:00 P.M. – 5:00 P.M. (Daily)
Happy Hour Deals:
$6 Beer
$9 Glasses of Wine and Daily Cocktails
Discounts on Select Appetizers and Pizzas
264 Fresco has become one of the popular restaurants for authentic Italian cuisine. We recommend starting off with their happy hour for discounts on select drinks and appetizers, including their woodfire pizzas, and staying for entrees and wine!
The atmosphere setting is pretty, spacious, and comfortable, making it perfect to gather for all occasions such as birthdays, girl's nights, family get-togethers, and date nights.
The deck @ 264 is only available to anyone 21 or older.
This is also an ideal venue to host a private party or special event hosting up to 250 people! Select from the prix fix lunch or dinner menu for your special occasion and your guest will not be disappointed with the wide variety of delicious dishes.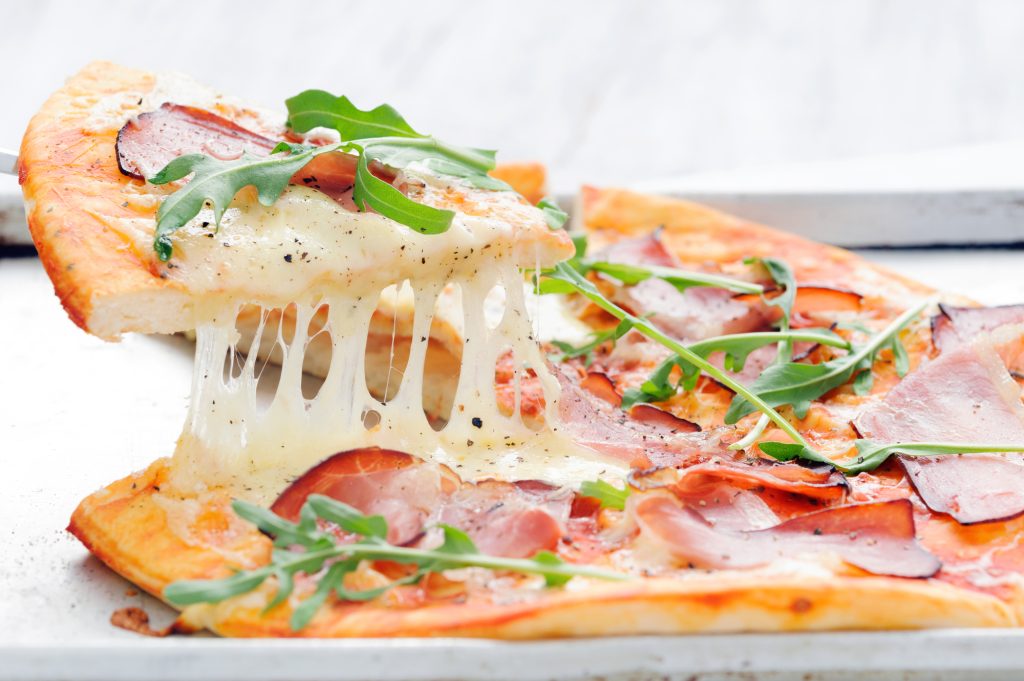 Conclusion for the Best Happy Hour Specials in Carlsbad
If you're looking for the best happy hour deals in Carlsbad, try out one of these top spots. Whether you're looking for cheap drinks, great food, or both, these restaurants and bars have got you covered.
So next time you're looking to unwind after a long day at work, be sure to check out one of these great places for happy hour.  Cheers!
Other articles you might like: