If you're looking for a great waterfront dining experience, San Diego has numerous options! The city has some of the best seafood restaurants around, and many of them offer stunning views of the harbor or ocean.
To make it simple, we will highlight some of our favorite waterfront casual dining spots in San Diego. If you're looking for a waterfront dining spot that will take your breath away, you're in luck. So, whether you're visiting the city or are a local, be sure to check out these casual restaurants that won't break the bank!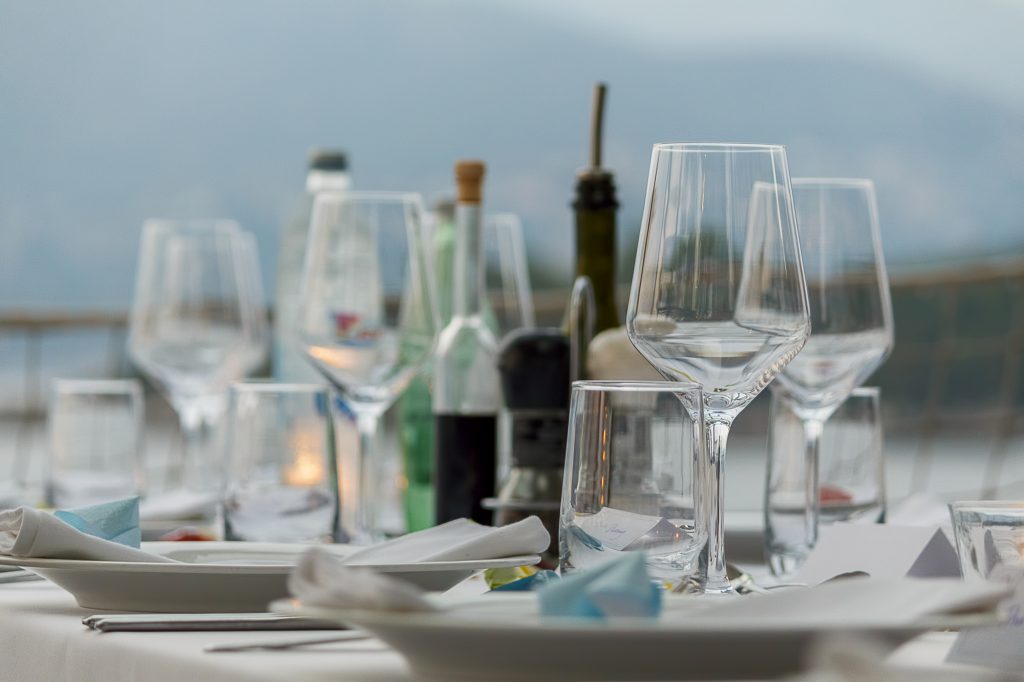 $$ – American
Address: 1360 N Harbor Dr, San Diego, CA 92101
Phone: 619-719-4963
Hours: 11:00 P.M. – 9:00 P.M. (Daily)
This is a trendy tavern with a cool vibe that blends the history of our community with the present, combining old traditions with fresh inventions.
The proud family-owned restaurant offers fresh seafood dishes that will make your taste buds jump for joy. The menu is locally sourced and inspired by San Diego.
Take a break from the bustle of downtown by visiting the lovely patio, where you can relax with a craft beer, Ketch cocktail, or glass of wine as you take in the 360 views of the harbor in a unique dome shape!
Plus, this is a two-minute walk from the Maritime Museum of San Diego if you want to walk off your lunch or dinner.
Happy hour is from 3:00 P.M. to close on Mondays, 3:00 P.M. to 6:00 P.M. from Tuesday through Friday, and Sunday only.
Unfortunately, this location does not accept reservations ahead of time, but Point Loma does for parties of six guests or more.
$$ – Seafood
Address: 2725 Shelter Island Dr, San Diego, CA 92106
Phone: 619-224-2871
Hours: 3:00 P.M. – 9:00 P.M. (Monday – Friday), 11:00 A.M. – 9:00 P.M. (Saturday – Sunday)
Next up is The Brigantine. This establishment was first developed in 1969, serving up classic American cuisine with a seaside twist. And of course, the views here are simply stunning.
Today, they are renowned for their San Diego-style surf and turf cuisine. From their award-winning fish tacos and freshly shucked oysters to traditional filet mignon or marinated grilled swordfish, always served with a smile.
The menu uniquely features numerous dishes that are gluten-free, ranging from salads to oysters, or even signature tacos.
There is something special about this atmosphere that makes first-timers feel like regulars.
Order online or make a reservation through their website to save stress and time waiting at this popular location for the view.
Note, this location is a neighboring spot with similar tastes as Ketch Grill and Taps.
$$ – American
Address: 1551 Shelter Island Dr, San Diego, CA 92106
Phone: 619-819-8195
Hours: 7:00 P.M. – 9:00 P.M. (Sunday – Thursday), 7:00 A.M. – 10:00 P.M. (Friday – Saturday)
If you are staying at the Kona Kai Resort and Spa on Shelter Island in San Diego, you will want to dine at Vessel Restaurant conveniently located on-site.
Vessel Restaurant is one of San Diego's most popular dining destinations, having just finished a major renovation that added a 360° bar at its heart and a video wall showcasing local views.
Our culinary staff's coastal cuisine features fresh, seasonal, and sustainable ingredients in innovative ways to create classic dishes that are more exciting.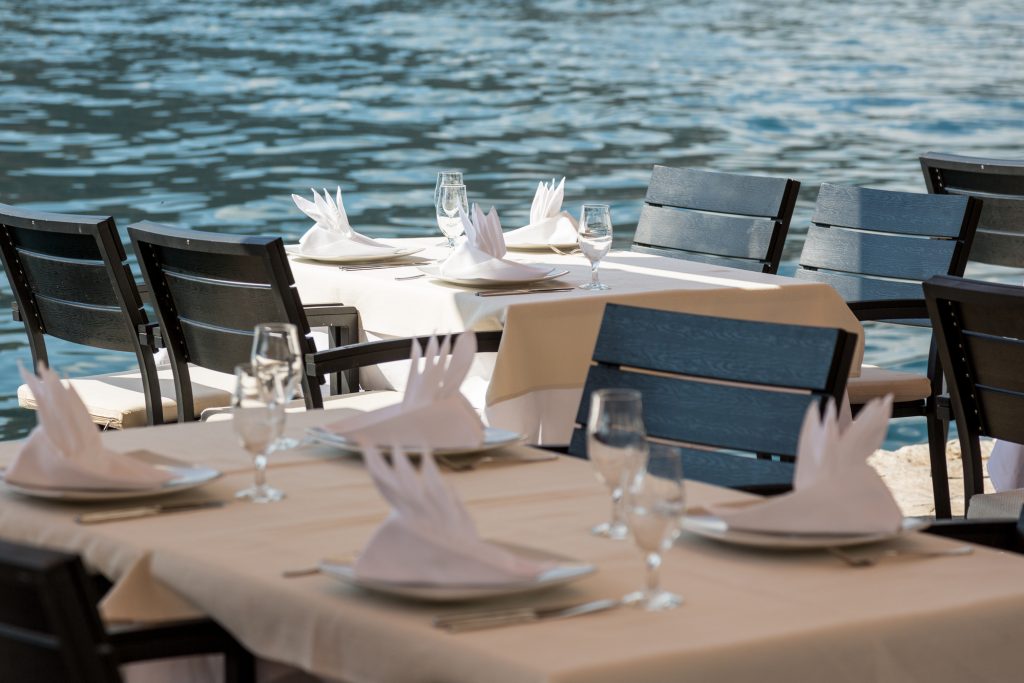 Address: 879 W Harbor Dr, San Diego, CA 92101
Phone: 619-233-1143
Hours: 11:00 A.M. – 7:00 P.M. (Monday – Thursday), 10:00 A.M. – 9:00 P.M. (Friday – Saturday), 10:00 A.M. – 8:00 P.M. (Sunday)
Just a few minutes from Midway and Gaslamp, Marion's Fish and Seafood Restaurant is located at the west end plaza food court area in Seaport Village.
The creator, Marion, was born and raised in Mexico City, first starting off experimenting within her mother's home. Upon graduating from culinary school in Switzerland, she opened a restaurant in San Diego to add an influence to her Mexican history.
A fun, cheerful fish & seafood restaurant with great taste and a sense of humor in the foods, atmosphere, and team. Take in the stunning waterfront views from the outside tables.
Many popular items include fish and chips, lobster rolls, ceviche, fish tacos with homemade sauce, clam chowder served in a sourdough bread bowl, seafood combinations, and more.
Their diverse selection of craft beers, wines, and cocktails are available for your enjoyment.
$$ – Seafood
Address: 525 E Harbor Dr, San Diego, CA 92101
Phone: 619-233-7391
Hours: 11:00 A.M. – 9:00 P.M. (Sunday – Thursday), 11:00 A.M. – 10:00 P.M. (Friday – Saturday)
The first location of Joe's Crab Shack arrived in Houston, Texas in 1991 with even international locations in Dubai.
Located in South Embarcadero Park, this seafood chain is a casual lunch or dinner spot for the whole family offering much entertainment through their experience. This is especially great for kids on Paint-A-Crab Dessert today.
They are open for patio dining and many to-go delivery options.
The menu is extensive where guests can choose from buckets of seasonal seafood, fried shrimp platters, fish dishes, or steak, sandwiches, and chicken.
You'll want to try out a specialty drink and take home the souvenir glass. The Shark Bite cocktail is garnished with a shark toy.
Joe's Crab Shack makes catering easy for large groups or events. Everything will be delivered straight to your door or anywhere you choose.
Conclusion for Best Waterfront Casual Dining Spots in San Diego
There you have it – our picks for the best waterfront casual dining spots in San Diego.
Whether you're looking for a romantic dinner spot or somewhere to take the family, we know you'll find something perfect on this list.
Nothing beats a delicious meal and cocktail with a stunning view!
Other articles you would like:
Best Waterfront Restaurants in La Jolla: A Guide to Dining by the Sea
8 Best Upscale Waterfront Restaurants in San Diego