Looking for a place to vacation this year? Why not check out Carlsbad? This beautiful coastal town in California is known for its stunning beaches, world-class resorts, and amazing restaurants.
San Diego's charming ocean-moderated Southern California weather is hard to beat, and it enables year-round enjoyment of the region's several outdoor activities and attractions.
We will give you a brief overview of what Carlsbad has to offer tourists.  We will also provide information on how to get there and wat to do.  So, if you're looking for a relaxing getaway, be sure to add Carlsbad to your list!
Overview
Carlsbad, California is a seaside city in San Diego County, California. The city is 87 miles south of Los Angeles and 35 miles north of San Diego and is part of the San Diego-Chula Vista-Carlsbad, CA Metropolitan Statistical Area.
Carlsbad is a popular vacation spot and a golf industry hub.
Brief History
The history of Carlsbad began with the Luiseño people (the Spanish name given to them because of their proximity to Mission San Luis Rey) and some Kumeyaay in La Costa. Palamai was one of the many native settlements near nearly every dependable freshwater creek, including Buena Vista Lagoon. The location is just south of present-day Buena Vista Lagoon.
In the 1880s, a former seaman named John Frazier dug a well in the vicinity. He began selling his water at the train station, and the whistle-stop became known as Frazier's Station after him.
In order to avoid annexation by its neighbor, Oceanside, Carlsbad was incorporated in 1952.
The single-runway Palomar Airport opened in 1959 after County of San Diego officials decided to replace the Del Mar Airport.  In 1982, after a local civic leader, Gerald McClellan, the airport was renamed McClellan-Palomar Airport in his honor.
In March 1999, Legoland California was completed. It is the first Legoland theme park outside of Europe and is now run by Merlin Entertainments.
Demographics
With a median age of 42.9 years, Carlsbad has 112,253 residents. Males make up 48.45% of the population, while females account for 51.55%. 84% of the population in Carlsbad are US-born citizens, with non-US-born persons making up the remaining 12%. Non-citizens make up 4% of Carlsbad's population.
In Carlsbad, there are currently 98,285 people who continue to live in the same home.
There are a total of 43,531 households in Carlsbad, each with three or more people. Family homes account for 71.03% of these households, while non-family units make up the remaining 28.97%. Furthermore, 33.74 percent of households have children and 66.26 percent are childless.
The average yearly household income in Carlsbad, California is $150,564, while the typical family earnings are $110,478 per year.
In Carlsbad, there are 47,885 housing units, with the median year of construction being 1988. 65% of the 43,531 occupied housing units in Carlsbad are owner-occupied, while 35% are tenant-occupied.
Popular Restaurants in Carlsbad
Enjoy a delicious meal at one of Carlsbad's many restaurants. From seafood to Mexican food to Italian cuisine, you're sure to find something that satisfies your palate. Some of our favorites include: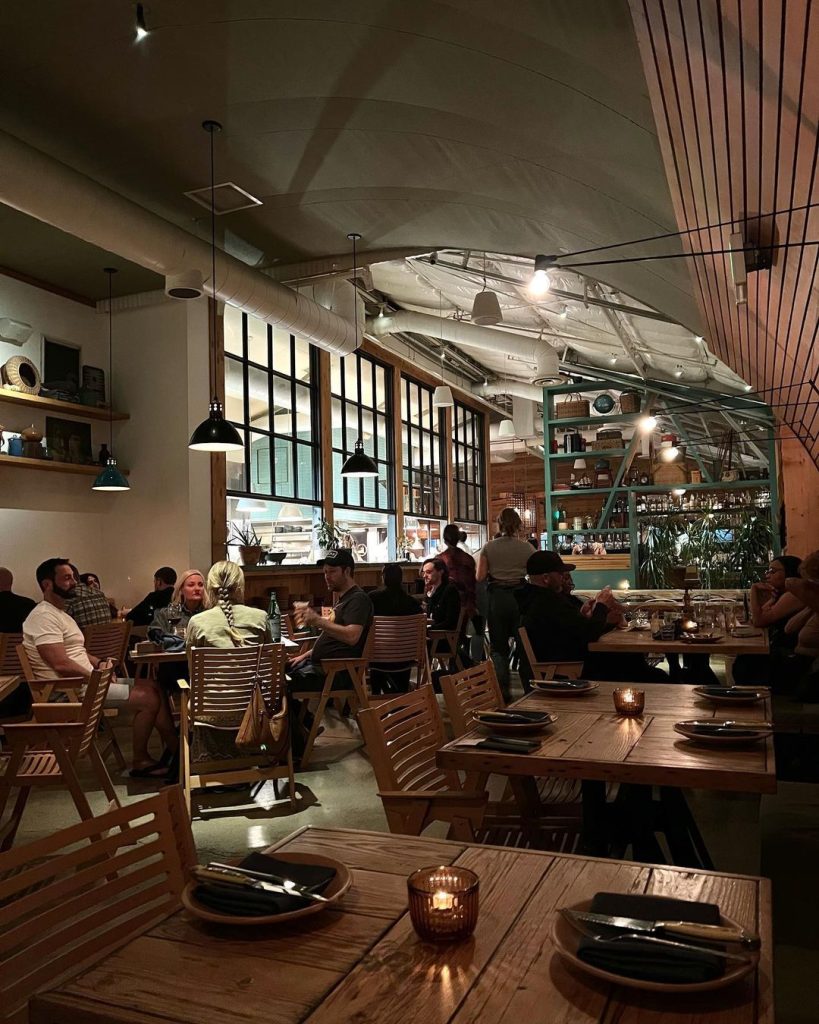 Things to Know Before You Visit
If you're planning on visiting Carlsbad, there are a few things you need to know about getting there.  First of all, the closest major airport is San Diego International Airport (SAN).  Carlsbad is about a 30-minute drive from the airport.
Another option is to take the train.  The Coaster commuter rail line runs between San Diego and Oceanside, with a stop in Carlsbad.  The train ride takes about an hour, and tickets can be purchased online or at the station.
You can also drive to Carlsbad. The town is located on Highway 78, which connects to Interstate 15. It's about a two-hour drive from Los Angeles or San Diego.
In Carlsbad, California, the weather is mild and there are an average of 263 sunny days each year. Winters are mild, with occasional rain.
Carlsbad is divided into four quadrants for city planning and growth management.
Bring your beach gear since Carlsbad beaches are some of the most appealing in California.
If you plan to sightsee in Carlsbad, you'll probably want to rent a vehicle. If your itinerary includes lots of things to do in Carlsbad, by all means, stay there. Another neighborhood may be better if you plan to go to Coronado or La Jolla and just need to save time commuting on the freeway.
Around the tranquil shallows of Carlsbad Lagoon, you can rent a paddleboard or kayak.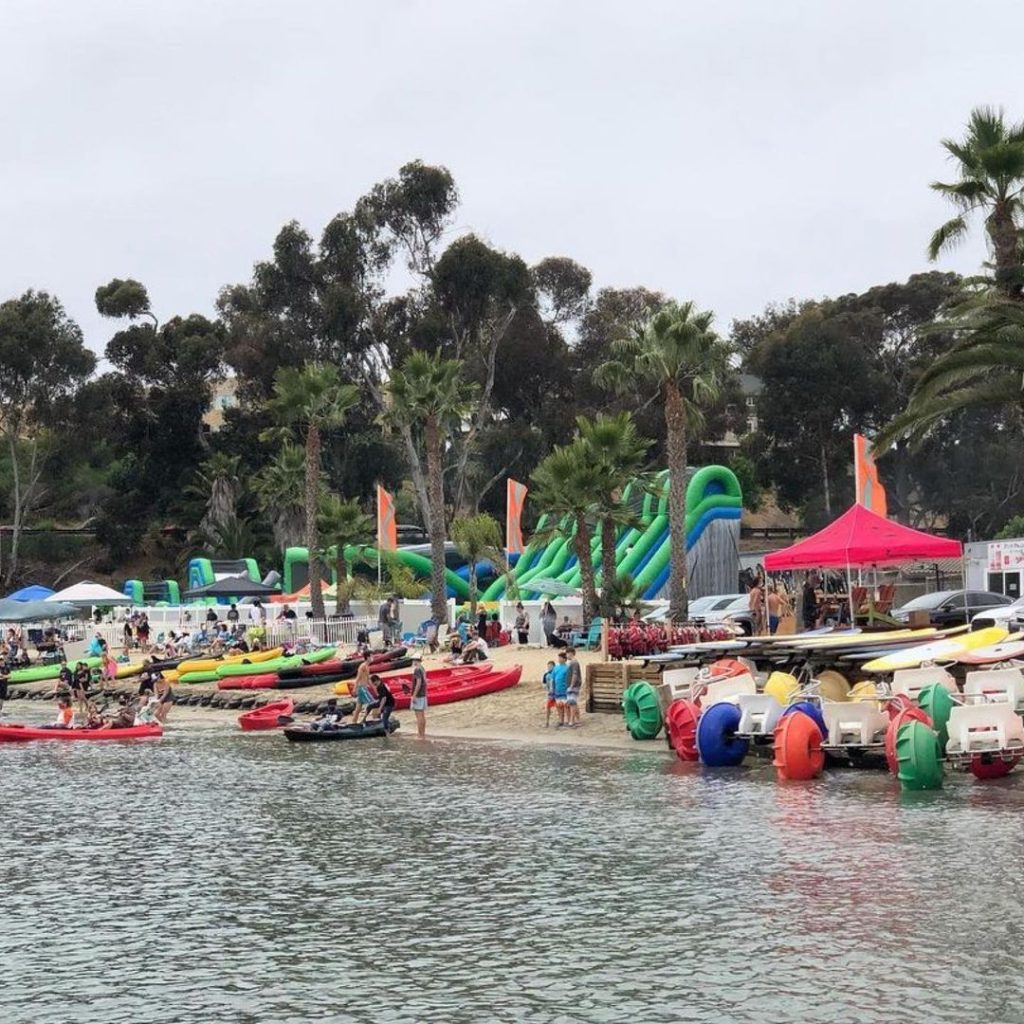 Points of Interest
If you're looking for things to do in Carlsbad, you're in luck! This town has something for everyone. Here are just a few of the highlights:
Take a walk or bike ride on the Carlsbad Beach Boardwalk.  This beautiful boardwalk stretches for two miles along the Pacific Coast Highway.  It's perfect for a morning jog, a leisurely stroll, or a family bike ride.
Visit the Flower Fields at Carlsbad Ranch.  This 50-acre flower farm is home to over six million blooming flowers each year.  It's definitely worth a visit if you're into gardening or photography! Wagon rides and trips are available, as well as special events such as Kid's Day, Bluegrass Day, Arts and Crafts Fairs, and more.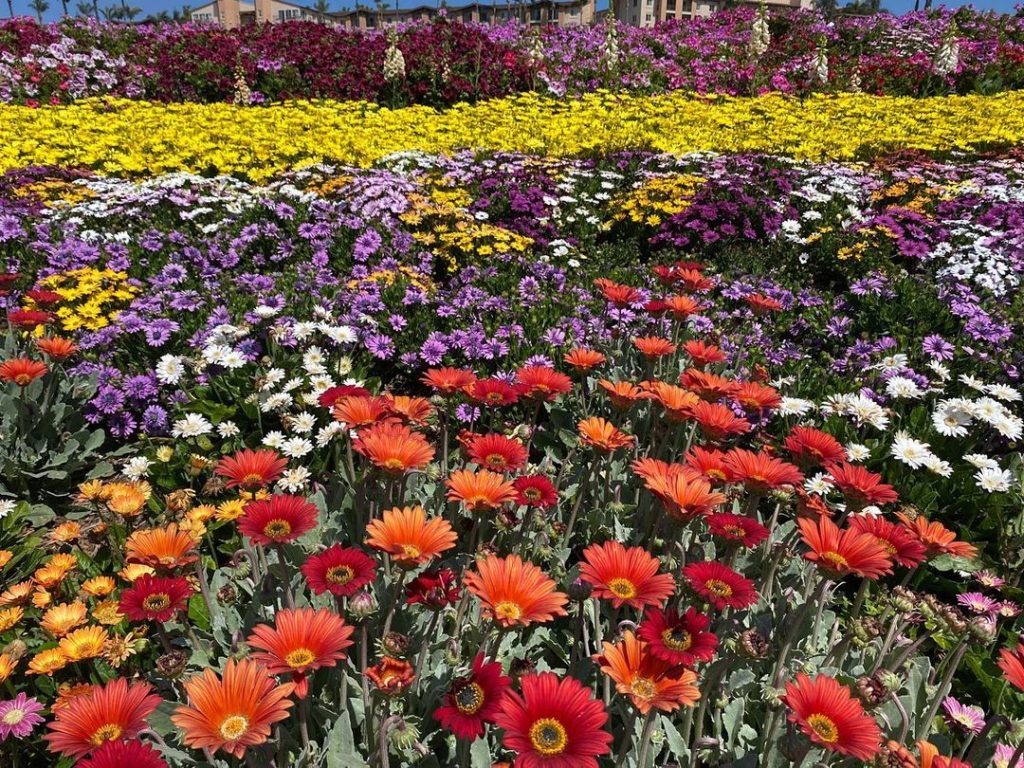 The Carlsbad Premium Outlets mall, which is located near the Carlsbad Flower Fields, has more than 86 shops with everyday discounts of 25 to 65 percent.  Banana Republic, BCBG, Calvin Klein, Coach, Cole Haan, Elie Tahari, Michael Kors, Nike, Polo Ralph Lauren, and more.
Check out some of the world-class resorts in Carlsbad. The town is home to some of the most luxurious resorts in California, including the Park Hyatt Aviara and the Omni La Costa Resort.
LEGOLAND California Resort, located in Carlsbad, is geared toward children ages 2 to 12 and includes a variety of LEGO-themed activities including "Mini Land," which displays life-size versions of some of the United States' most famous cities built entirely out of LEGO bricks, as well as the LEGOLAND Water Park with a 45-foot tower water slide.  The SEA LIFE Aquarium next door is the first of its kind in North America, housing unique hands-on and LEGO exhibits.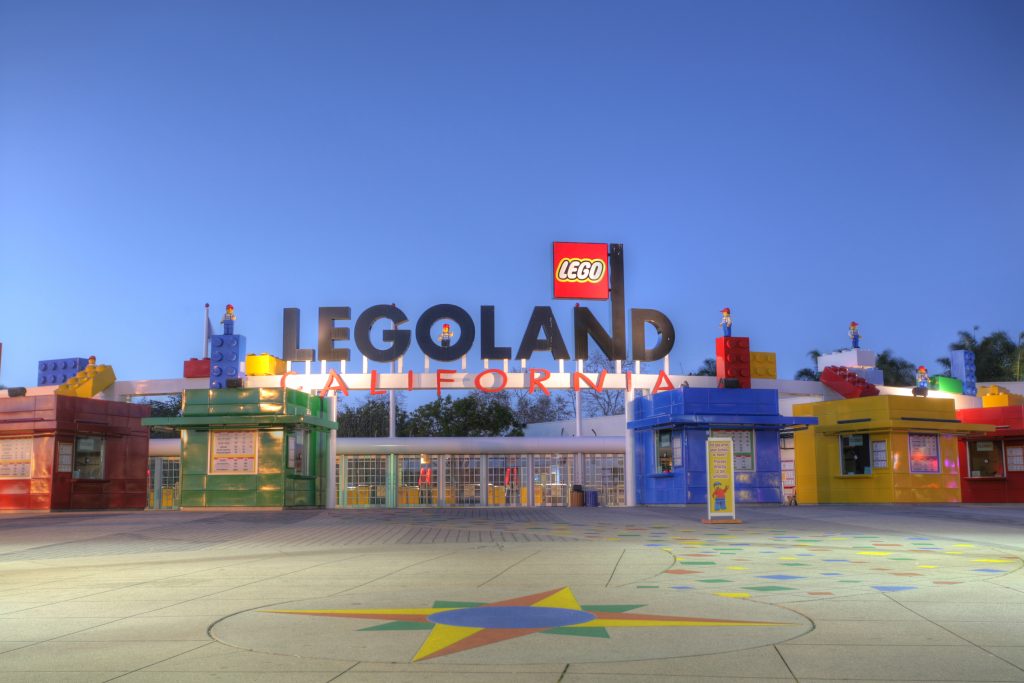 The Museum of Making Music is a museum dedicated to examining music from throughout time, from the 1890s through today.  In addition to exhibitions and interactive, multimedia displays, the museum also has special events throughout the year, such as live performances, films, workshops, camps, and guest lectures.
Drive along the coast of California on Historic Highway 101 from laid-back Oceanside to luxurious La Jolla, taking in the varied and colorful communities along the way that capture the true spirit of a Southern California seaside vacation.
The Omni La Costa golf course has a long history of hosting tournaments dating back 50 years, with players ranging from the greatest professional golfers to politicians, Hollywood celebrities, and legendary sports heroes such as Bob Hope, Frank Sinatra, and Tiger Woods. For over thirty years, the two 18-hole par 72 courses have been home to the PGA Tour.  The 400-acre lush landscape is filled with slippery putting greens, well-protected bunkers, and picturesque lakes.
The Aviara Golf Club at the Park Hyatt Aviara Resort is the only Arnold Palmer signature golf course in San Diego, with a length of 7,007 yards and three par for both nines.
The Crossings at Carlsbad is a par 72 course with views of the Pacific Ocean and ocean breezes.  With over 6,800 yards of golf, five sets of tees, and over six miles on each hole, this course is suitable for golfers of all skill levels.
The beautiful beaches of South Carlsbad are a treasure trove of outdoor activities to enjoy. The warm water, white sand, coastal bluffs, and local popularity make it a favorite location for locals and visitors alike — go swimming, surfing, scuba diving and snorkeling, fishing, beachcombing, and picnicking if you visit.
The bluffs above the beach are a great place to camp, and the 220-site South Carlsbad State Beach Campground is popular with easy access to the beach as well as facilities including restrooms with showers, electricity, and water, Wi-Fi, and a camp shop.
There are three lagoons on the Carlsbad attractions list.  Batiquitos Lagoon, Buena Vista Lagoon, and Agua Hedionda Lagoon are all fantastic locations to see wild animals in their natural habitat.
Conclusion for Carlsbad
This vibrant city has something for everyone and is conveniently located close to other major cities in Southern California. With plenty of things to do and a great community atmosphere, you'll be happy you paid a visit.
Other articles you might like: