There's nothing better than getting in your sleek supercar and going on a road trip to discover the breathtaking seaside or mountain scenery.  We're surrounded by endless natural beauty in San Diego, with hundreds of fantastic settings for photographs.  We've got ideas if you're looking for a photoshoot location for yourself or photographing your car.
Tips for Car Photography
Although it's a lot of fun to capture photos of cars, it can also be quite frightening unless you know the ropes. Here are a few helpful tips:
What is the most frequent error that automobile photographers make? Leaving at noon when the light is harsh, unflattering, and just plain awful. It's a surefire way to ruin any automobile pictures you try to capture.
Instead, the best time to take automobile photographs is a few minutes after sunset (or a few minutes before sunrise). The light is dim, there's no direct sunshine, and you may create an exquisite, almost ethereal effect.
Use a tripod and a remote release to get that ideal delicate light on the paint. I t won't be very bright, so a remote release is also suggested.
When it comes to close-up shots, a reflector can help you get rid of pesky shadows.
If you want professional automobile photographs, you must carefully regulate what reflects in your vehicle. One of the most essential aspects of your car pictures is the design lines, but reflections can quickly ruin them. So, have a look around you first before focusing your attention on the car to see what might be reflecting off its surface.
When capturing yourself, make sure there aren't any clues to your identity in the photo. If you're having trouble, use a tripod and set the self-timer before leaving the frame.
Don't just snap a few photos of your automobile sitting in a parking lot or along a highway. Make the vehicle interact with its environment, rather than simply posing in it. For example, if you have a Jeep or other off-roading car, try having it drive over an obstacle such as a rock.
Shoot the vehicle out of another moving vehicle.
Paints of varying colors respond differently to changes in light. Try to avoid direct sunlight, and this is correct, but you'll occasionally discover colors that perform well in the sun.
A lovely setting provides the finishing touch to a vehicle photo, but a bad or distracting background may ruin it instantly. Here is where we help you find the right setting in San Diego for a car photoshoot!
Here is a list of "Instagram-worthy" places that you can take your supercar to showcase!
Sunset Cliffs
Sunset Cliffs National Park and its neighboring Ocean Beach, located on the Point Loma peninsula, are two of the greatest locations to shoot pictures. It's simple to spend a whole day there hiking, surfing, discovering, and sightseeing. The sunsets are spectacular. You'll be able to view waves pounding against rocks, marine life scurrying among tide pools, and maybe even a sea lion or two while traveling along the coast.
Sunset Cliffs Details
La Jolla
La Jolla is one of the most sought-after areas in San Diego. It's commonly known as "The Jewel." This seaside town sticks out into the water, providing beachfront property on three sides. Beautiful neighborhoods, charming beaches, and even several coves abound in this picturesque city. Choose a hilltop spot nearby to park and take in the beauty of this lively San Diego attraction. You might also get a glimpse of Mount Soledad and the University of California, San Diego campus if you look carefully.
La Jolla Details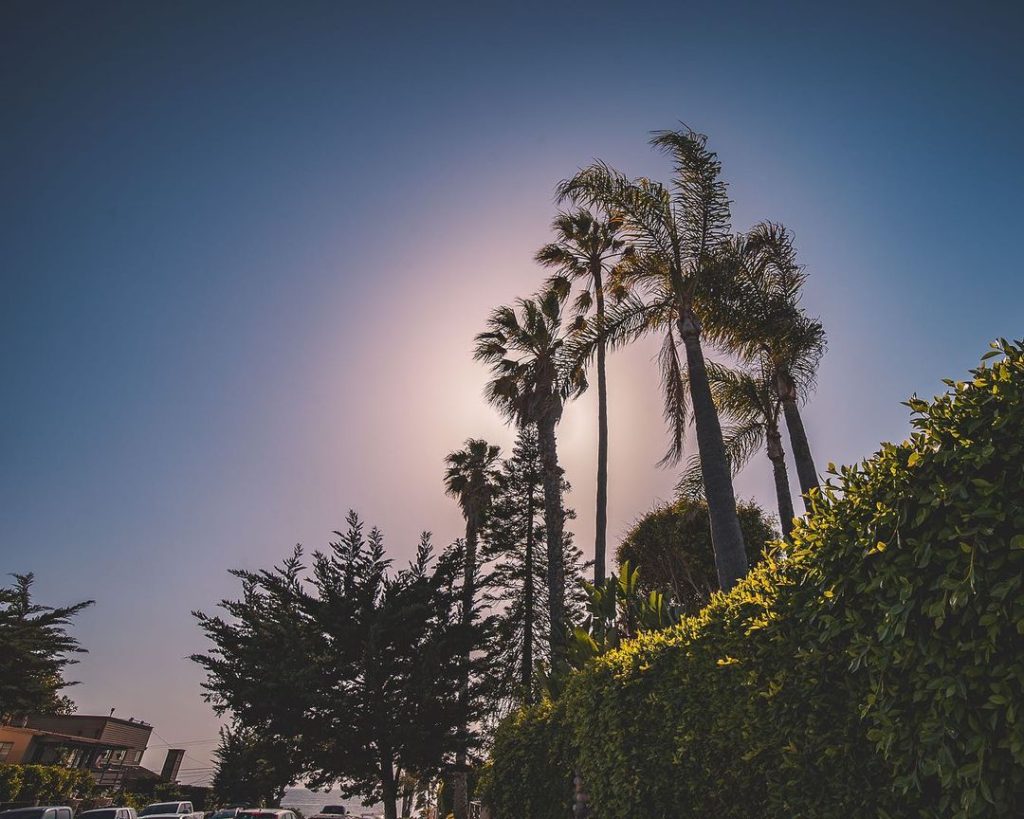 Embarcadero
The bustling harbor city of Embarcadero is located south of San Diego and is known for its nautical things and Seaport Village tourist attractions. Passing through will provide you with gorgeous urban vistas including aircraft carriers, cruise ships, sailboats, yachts, and towering buildings. Parking is just perfect since it allows you to capture the beauty of this marina in addition to the city's vibrant greenery and modern architectural styles. The Coronado Bridge in the background has a sense of drama behind your supercar.
Embarcadero Details
Mission Bay Park
4,600 acres of water and beachfront are found at Marina Park in Mission Bay. The majority of people spend their day on the water here, participating in paddleboarding, waterskiing, kayaking, and other aquatic activities. Stop by Sunset Point for a beautiful Instagram photograph with palm trees and smooth water surfaces from above or enjoy it right next to the bay.
Mission Bay Park Details
Balboa Park
In San Diego, there's nowhere to stop but Balboa Park. It's possible to spend several days exploring the many gardens and Baroque, Gothic, and Spanish Colonial buildings in this area, which is known as a "photographer's dream." While much of it is intended for pedestrians, you'll still come across long streets with beautiful backdrops. Pullover to capture a photo of your magnificent automobile in front of fountains, well-maintained exotic plants, and more.
Balboa Park Details
Carlsbad Ranch
Although Carlsbad isn't technically part of San Diego, a 30-minute drive up the 5 will take you there — and with a supercar, you won't care how long the journey takes. The Flower Fields are 50 acres of colorful blooms at Carlsbad Ranch.
The field is bordered by brightly colored flowers, creating a nearly rainbow-like appearance. You'll be Instagram's most popular photo for the day with these brilliant hues in the background of your shot. Visit their website to discover when the flowers are expected to bloom. The season lasts on average for only a few weeks in the spring.
Carlsbad Ranch Details
Torrey Pines
Torrey Pines State Natural Reserve — home to the nation's rarest pine tree — is a phenomenal feature of San Diego's sprawling geography. The parks have salt marshes and endangered waterfowl all along the ocean. Most of Torrey Pines is meant for hiking, but Torrey Pines Park Road and North Torrey Pines Road run along the park. Take a drive around this national treasure, and you'll likely find a picture-perfect place with cliffs and bluffs as a backdrop.
Torrey Pines Details
Frequently Asked Questions
How to choose the right background
If you have the right background and an unobstructed view of your subject, a car (particularly a new, gleaming one) is like a mirror. As a result, if you shoot with buildings or trees in front of the vehicle, they will be reflected in its surface and appear in your photographs.
Aim to include an open area behind you, such as a field or an ocean instead. If you're caught in a congested environment, consider changing your viewpoint; by getting down low, you might be able to get rid of the distractions and instead come away with a sky reflection on the car (which looks way better; see image at end of section).
How to shoot at night
The process of capturing night shots may appear difficult, but you'll be astonished at how simple and fun it is! The greatest secret to finding a location that's completely dark is to look for one with no streetlights or even a full moon.
Set up your camera on a tripod once you've located the perfect location. Set your ISO to 100, the shutter speed to 30 seconds, and the aperture to f/9.
When the shutter is open, use a powerful constant light source to stroll around the car "painting" it with light. A simple household flashlight will suffice.
However, with practice and patience, you'll begin to discover that there is a lot more variety in the world than previously believed. Of course, there will be plenty of misses along the way, but the good ones will make it all worthwhile. Using your camera's burst mode and launching a series of photos with each try may help you capture more excellent shots.