If you're looking for a trendy, vibrant neighborhood that stands for San Diego's LGBTQ+ community to live in or explore, Hillcrest is the place for you. This up-and-coming San Diego neighborhood has something for everyone.
Whether you're into shopping, dining, nightlife, or just taking a walk, Hillcrest has it all. We will give you an overview of what Hillcrest has to offer its residents and tourists!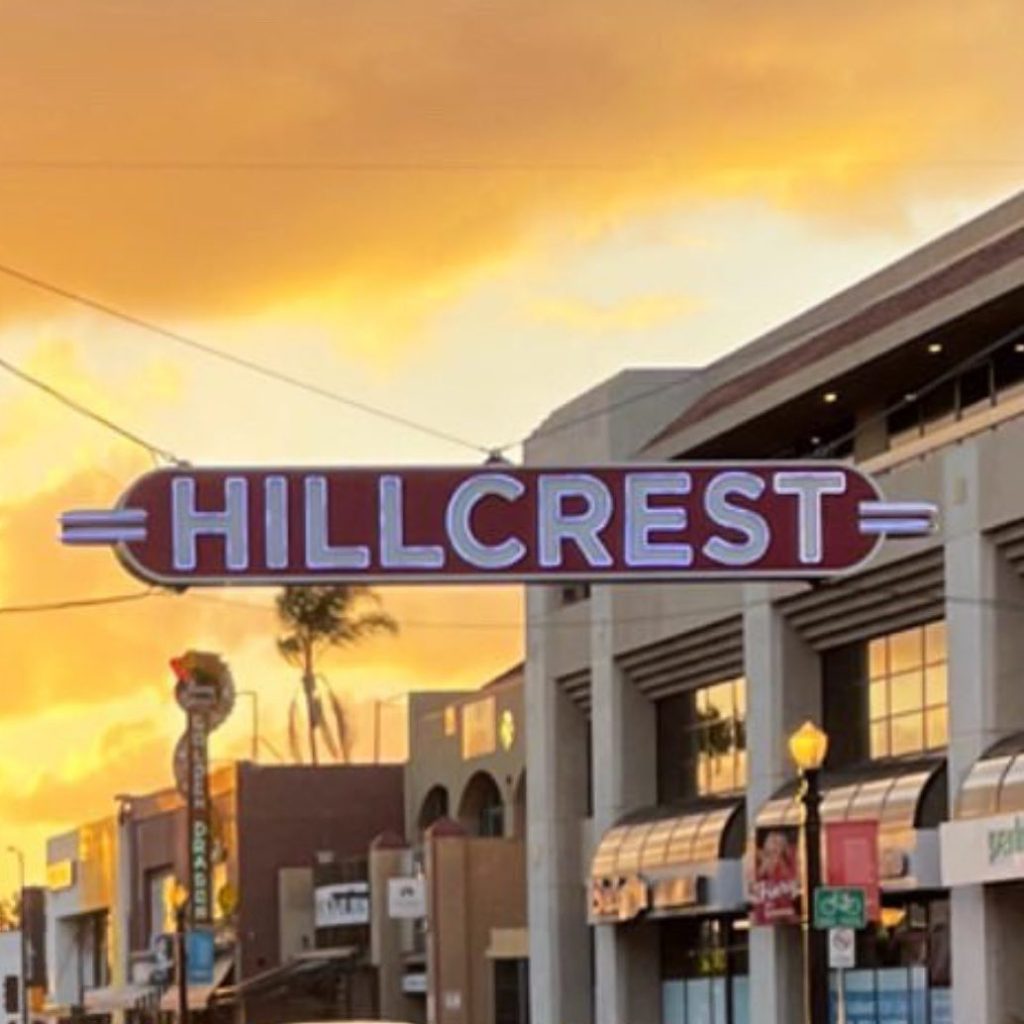 Overview
Hillcrest is a neighborhood in San Diego, California located northwest of the Balboa Park District and south of the Mission Valley District.
Hillcrest has a large and active lesbian, gay, bisexual, transgender, and polyamorous population relative to many other neighborhoods in San Diego.
The neighborhood is recognized for its "tolerance and acceptance," gender diversity, and locally owned businesses, including restaurants, cafés, bars, clubs, trendy thrift stores, and other independent specialty stores.
The neighborhood has established its diversity claim with the 65-foot-tall Hillcrest Pride Flag at Pride Plaza on one end of the rainbow, and its famed and historic Hillcrest sign on the other, which extends for more than a dozen blocks along University Avenue.
The east end's enormous rainbow flag serves as a meeting spot for gatherings, marches, and other special events, as well as the start line for San Diego's third-largest gay pride parade.
Brief History
Hillcrest was originally a chaparral-covered mesa. Mary Kearney obtained a deed from the city for the property that became Hillcrest in 1870.  Hillcrest became one of many San Diego communities linked by the Class 1 streetcars and an extensive public transit system created in response to the Panama-California Exposition of 1915, which was financed by John D. Spreckels.
In 1940, the Hillcrest Women's Association, a group of local female shopkeepers, gave the "HILLCREST" lighted sign at the junction of University and Fifth Avenue.
In 1974, over 200 LGTBQ community supporters along with other supporters marched through the streets of downtown for the first time in protest of the city's refusal to grant a parade permit.
The first city-permitted gay pride parade was held in 1975.
In 1980, the Center for Social Services, originally known as the Lesbian, Gay, Bisexual, and Transgender Community Center in Golden Hill—now commonly referred to as "the Center" and located on Hillcrest since 1993—moved there.
Demographics
Hillcrest has a population of 34,700 people with a median age of 40.2. 48.46% of the population are males, while 51.54% are females. US-born citizens account for 83.53% of the Hillcrest resident pool, whereas non-US-born citizens make up 10.49 percent. Non-citizens make up 5.97 percent of the population as well (non-resident).
The average yearly household income in Hillcrest is $111,684, while the median yearly household income is $78,720.
The working population in Hillcrest, which has a White Collar Workforce of 94.48%, is primarily made up of white-collar employees (64.13%), whereas blue-collar workers account for 5.52% of the workforce (65.85%).
Hillcrest has approximately 20,158 housing units. The median year in which these houses were constructed is 1970, with 92.7 percent being built before 1960. Of the 18,273 occupied residences in Hillcrest, 34.02 percent are owner-occupied while 65.98 percent are rented by tenants.
Popular Restaurants in Hillcrest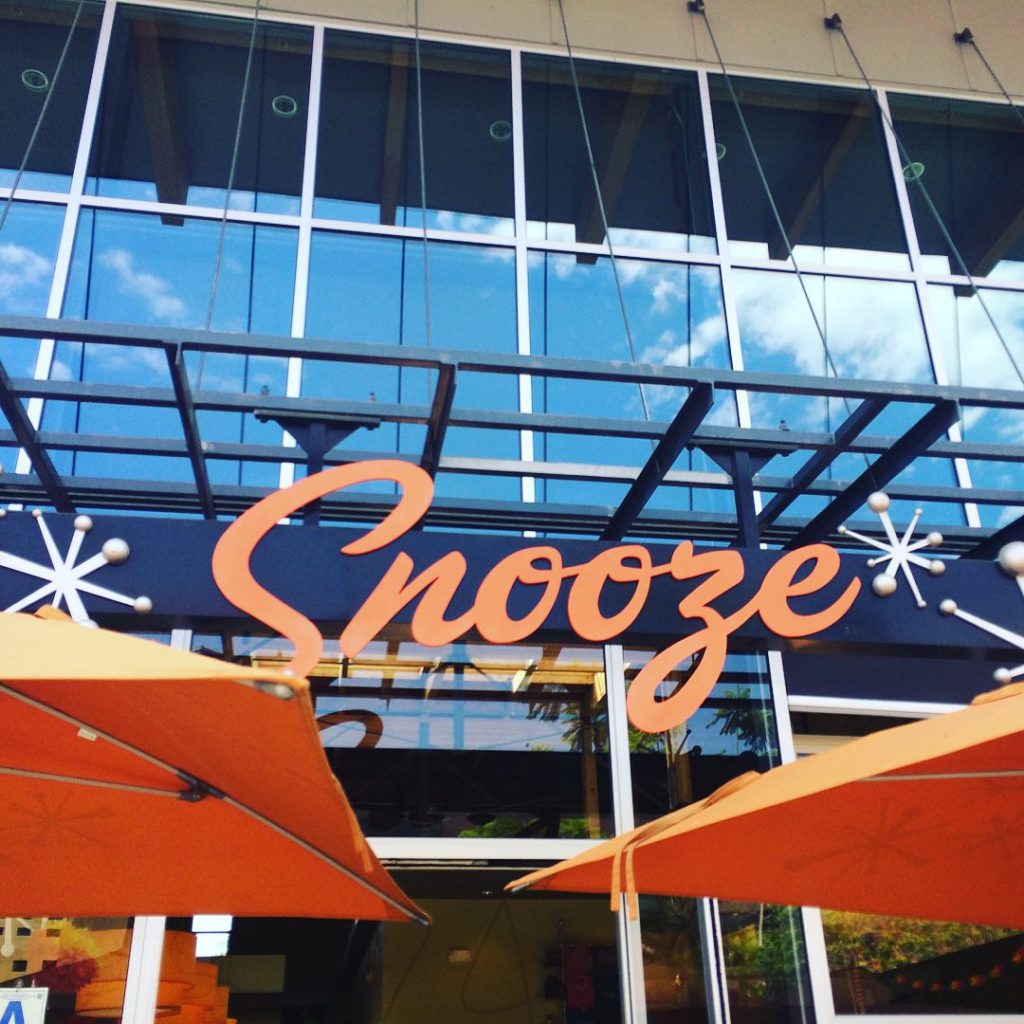 Things to Know Before You Visit
Hillcrest is very close to downtown San Diego and the beaches.
This is a fantastic location to visit if you want to stay outside of Downtown or the Gaslamp District. Hillcrest offers several shops where you may browse, as well as Balboa Park and the zoo, which are both within walking distance.
The neighborhood is home to a large LGBTQ community.
If you happen to be in San Diego during July, be on the lookout for an LGBT annual event dubbed Pride.  The Pride Parade is held on a Saturday morning, with the Hillcrest Block Party on Friday night and a two-day festival in Balboa Park following.  It is organized by San Diego LGBT Pride and is regarded as the city's major civic celebration.
Hillcrest was a formerly working-class neighborhood that has been undergoing gentrification. Many of the roads are bordered by trees. Craftsman homes and mid-century modern condominium buildings dot the landscape.
The area is very walkable to local restaurants, cafes, and shops to stay active and enjoy the outdoors.
Points of Interest
Pride Plaza also houses the Hillcrest Farmers Market, which is San Diego's largest and finest farmers market.  Every Sunday from 9 a.m. until 2 p.m., the market hosts over 175 sellers on the west end, rain or shine.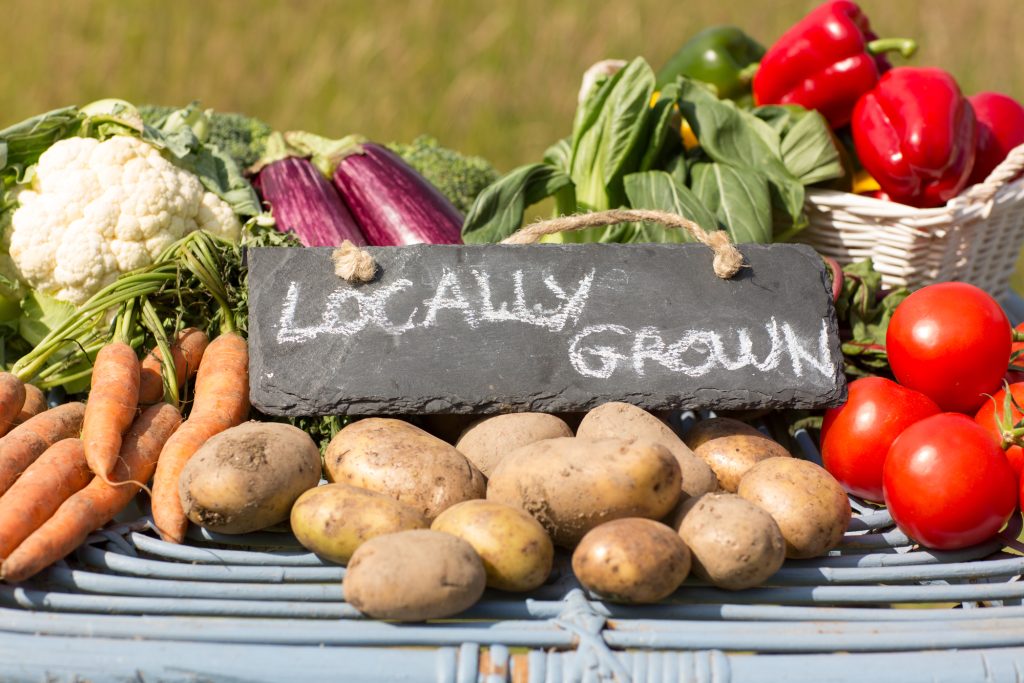 The Hillcrest sign at the center of town includes an area filled with cute boutique shops, a monthly art walk, restaurants, and thrilling bars.
For bookworms who appreciate a good read, Hillcrest is home to a few second-hand bookshops that are well worth exploring. Fifth Avenue Books in San Diego will bring back memories of when big bookstore chains weren't so popular.  Get lost in the shelves at Fifth Avenue Book, which holds everything from romance novels to sci-fi books, or pick through a few volumes to see if you can find any hidden gems.
Hillcrest Brewing Company's diverse alcoholic beverages will make patrons feel right at home.
Gossip Grill, which opened in 2009, has transformed into a complete patio bar and restaurant with a dance floor. When the San Diego sunsets, Gossip becomes a dance club for women but very inclusive to everyone! Gossip Grill is a gay and lesbian grill restaurant that also has Drag Bingo and it's only $5 to join! They're also known for their mimosa brunches.
For a unique movie experience that truly reflects Hillcrest's atmosphere, go to Cinema Under The Stars on Goldfinch Street for a one-of-a-kind film Night Out.   Cinema Under The Stars has a traditional theater with the luxury of an indoor setting, as well as limited seats for a more personal experience.  It doesn't disappoint, either, thanks to its 20-foot HD screen and surrounds sound system, which makes each view as realistic as possible.  The mission of the cinema is to offer a premium cinematic experience with both high-end and specialized equipment.  Audiences will be seated in comfortable chairs for enhanced comfort during the showings, which start at 8 PM and include traditional and vintage films that leave an impression on viewers.
Conclusion for Hillcrest
Hillcrest is a diverse, inclusive community that appreciates diversity and inclusiveness.  The LGBT community adds to the already considerable Hillcrest culture by making it even more vibrant.
The Hillcrest neighborhood of San Diego is a great place to live, work, and play. There are plenty of things to do in the area, and it's close to both downtown and the beaches. If you're looking for a lively and inclusive neighborhood in San Diego, Hillcrest is definitely worth considering.
Other articles you might like: