San Diego is one of the most desirable places to live in California and it's no wonder why with all that it has to offer. Bankers Hill is one of the many unique and wonderful neighborhoods that make up this great city.
This charming community is located in the heart of San Diego and offers residents a prime location, beautiful views, and plenty of amenities.
If you're thinking about making a move to San Diego or are just curious about what this neighborhood has to offer, read on for everything you need to know about Bankers Hill.
Overview
One of the things that make Bankers Hill such a great place to live is its central location. This neighborhood is situated just minutes from downtown San Diego, making it easy to get around town. Whether you are commuting to work or heading out for a night on the town, you will find that Bankers Hill is close to everything you need.
Another perk of living in Bankers Hill is the incredible views. This neighborhood is home to some of the best views in all of San Diego! From your apartment or home, you can enjoy stunning views of Balboa Park, the Bay, and even the Coronado Bridge. If you love spending time outdoors, you will be happy to know that there are plenty of parks and green spaces in Bankers Hill.
Brief History
The neighborhood of Bankers Hill, also known as Park West and formerly as Florence Heights, is a long-established uptown San Diego neighborhood near Balboa Park.
To the south of Laurel Street and west of Fifth Avenue, the neighborhood is primarily residential. A small commercial district stretches along First Avenue between Hawthorne and Juniper Streets.
Many high-rise apartments buildings line Fifth and Sixth Avenues, facing the park. West locations offer an elevated, panoramic view of Downtown, San Diego Bay, the airport, Coronado, Harbor Island, and Mount Soledad.
Homes from the late 19th century dot the landscape; some have been restored as offices or bed-and-breakfasts. Irving Gill, William Hebbard, Richard Requa, and Frank Mead are among the architects who designed homes in this area. The name "Bankers Hill" came from its reputation as a place for wealthy people.
Demographics
Bankers Hill is packed with 65% white, 15.1% Hispanic or Latino, 6.3% Asian, 5.3% Black, 3.1% two or more races, 1.8% American Indian, 1.5% categorized as some other race, and 1.3% Native Hawaiian and Other Pacific Islander.
The population size is close to 8,970 residents with an average age of 47 years old.
The median rent price in Bankers Hill is about $1,495 for a two-bedroom, which is lower compared to San Diego's average monthly rent of $2,610.
Popular Restaurants in Bankers Hill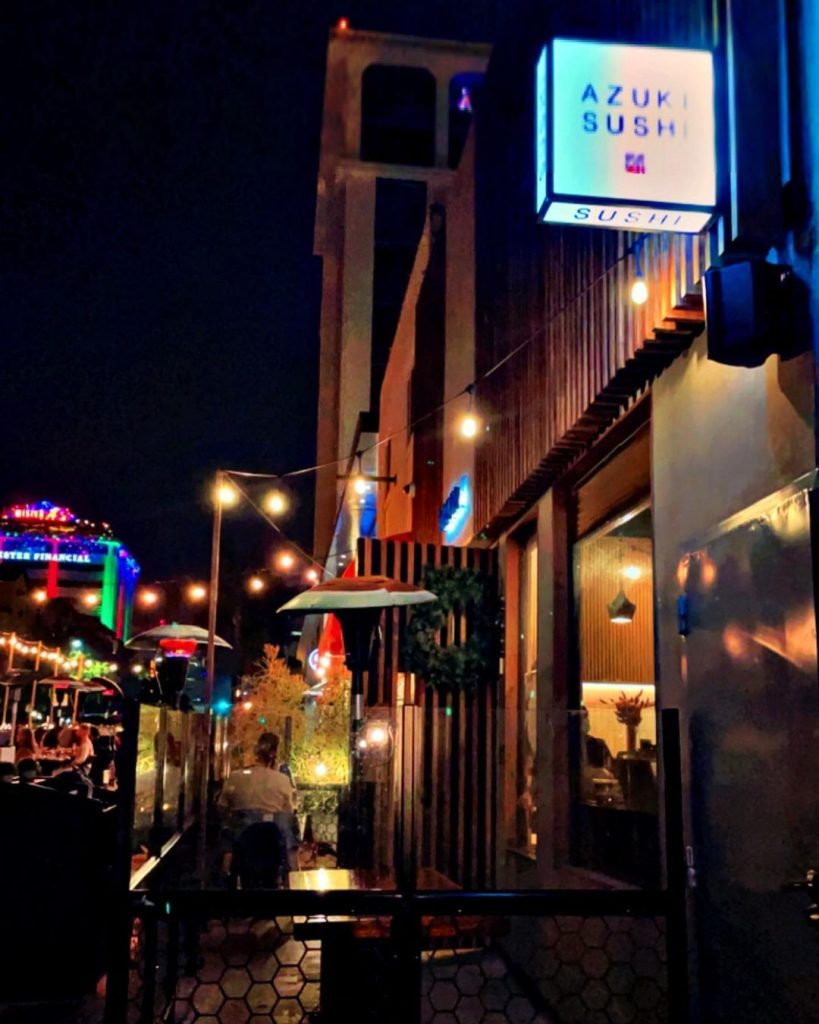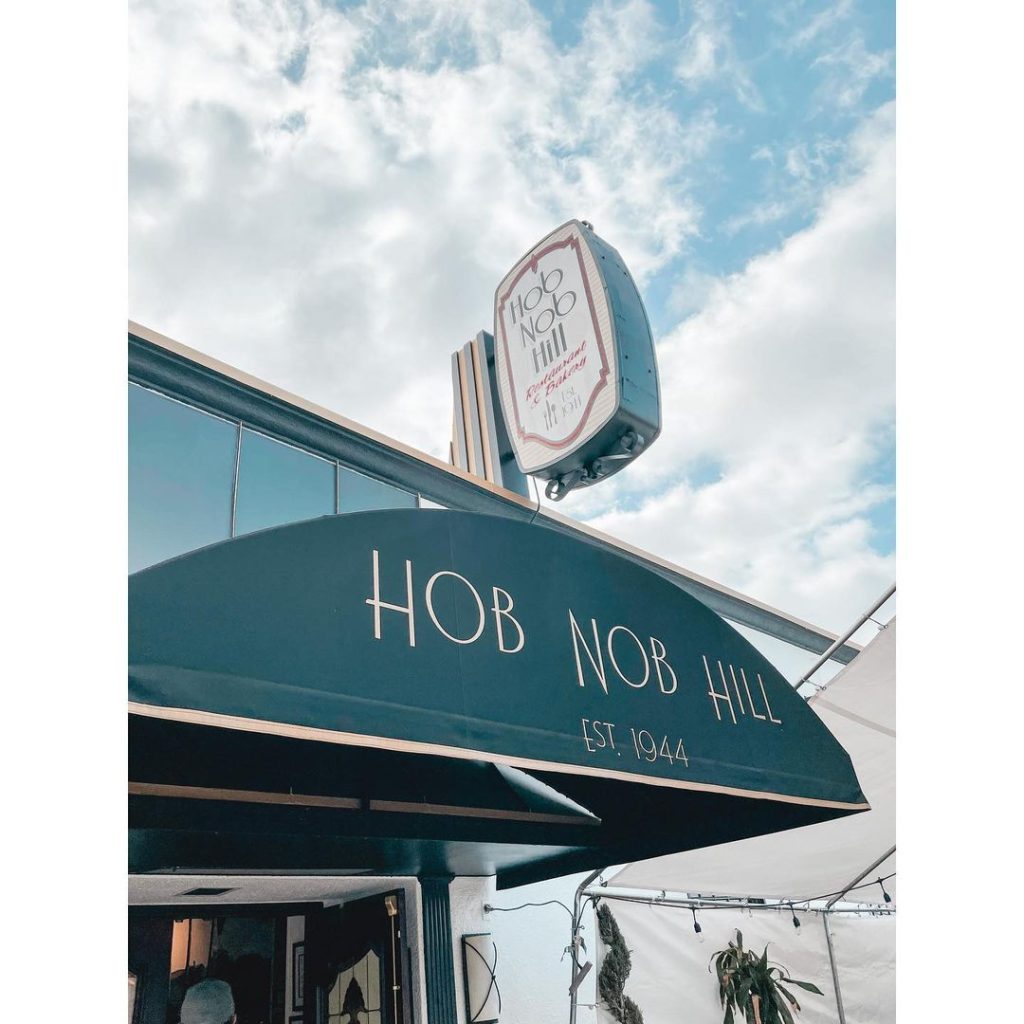 Things to Know Before You Visit
Although Bankers Hill is a picturesque area, it isn't exactly a tourist destination. If you want to spend your holiday in Bankers Hill, there are a few things you should know before you go:
The airport is visible from Bankers Hill, which is something to keep in mind if you're a light sleeper or sensitive to noise. Airplanes will be landing over your accommodation or rental, so pack some earplugs just in case.
Bankers Hill is not the ideal location if you're seeking an "up-beat" atmosphere to visit in San Diego as this neighborhood is far from touristy.  Though the commercial center is growing, it's still charming and solely contains essentials.  However, for many tourists, this type of tranquility appeals to them, as it provides the ideal escape following a day of touring.
You will certainly want a car for convenience, as the larger attractions such as SeaWorld, Legoland, USS Midway, or Coronado will need to be accessed by freeway takin
Other significant areas, such as Little Italy, Hillcrest, and Balboa Park, are all within walking distance of Bankers Hill.
Points of Interest
Bring your family to this lovely neighborhood, which is just footsteps from Balboa Park and full of interesting local activities, including the renowned San Diego Zoo. Bankers Hill is a fun area with sidewalks cafés, shopping boutiques, and charming parks where you can take an afternoon stroll or cycle ride.
Between 1912 and 1915, a concealed suspension bridge was constructed over Sessions Canyon.  The structure is 70 feet tall, so it might not be suitable for those with vertigo.  However, if you can get past the fact that it hangs 60 feet above the canyon, the bridge may be a peaceful or even romantic destination for tourists.
The Quince Street Pedestrian Bridge, which was built in 1905 and originally served as a means for people who lived on the west side of the gorge to travel to the Fourth Avenue trolley, is one of San Diego's few remaining wood trestle bridges.  The 236-foot-long and 60-foot-tall wooden bridge is one of only a few remaining wood trestle bridges in San Diego.  It reopened in 1990, and it was recently updated to meet present safety requirements after being designated a historic landmark for two years.  The bridge is worth seeing for its history as well as its architecture.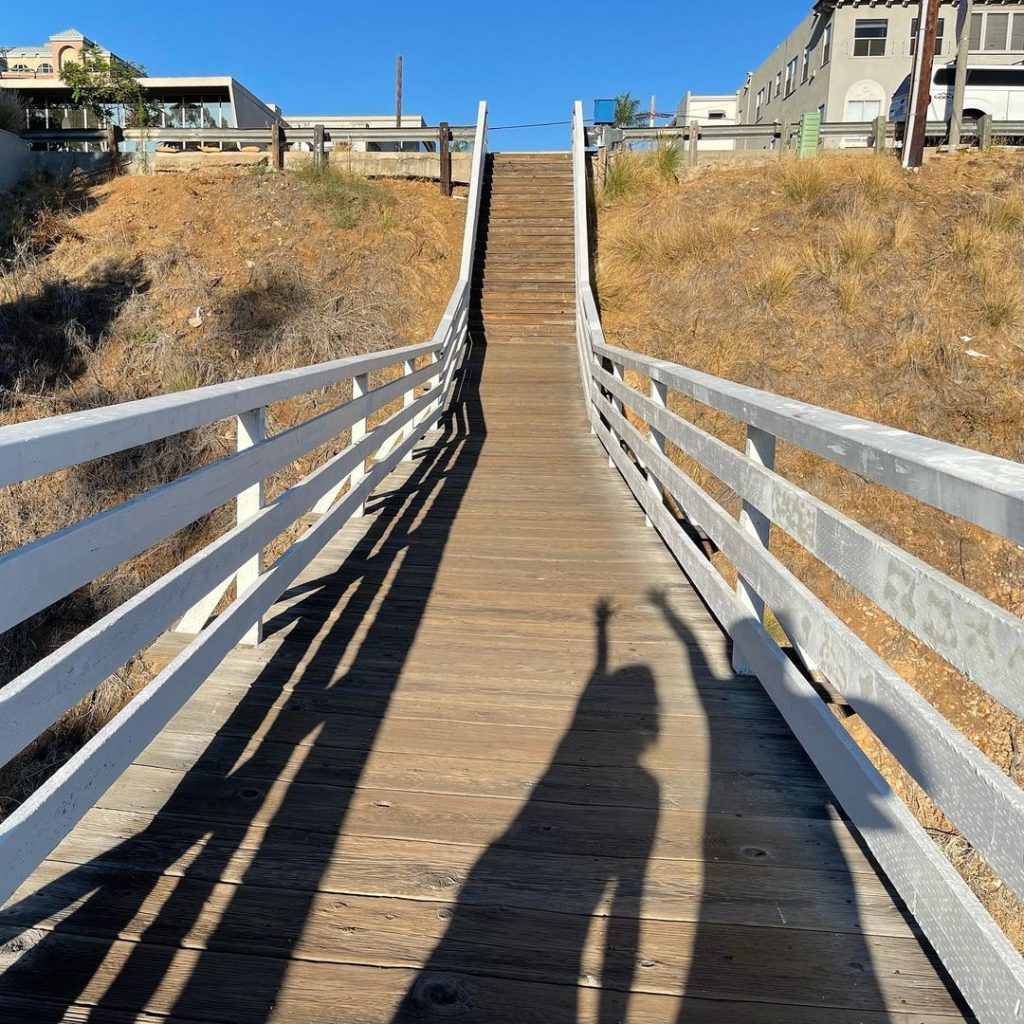 The 1905 Marston House is a stunning example of California's Craftsman architecture, and it was designed by renowned architects Irving Gill and William Hebbard.  The home is on five acres of manicured gardens, which are the beginning of many neighborhood walks.  George W. Marston, better known as the "Father of Balboa Park," paid for the construction of the house.
Conclusion for Bankers Hill
Banker's Hill is a great neighborhood for families and young professionals.  It is safe, has great schools, and is close to downtown.  If you are looking for a place to live in San Diego, consider Banker's Hill.   This charming community offers residents a prime location, beautiful views, and plenty of amenities.   We hope this blog post has given you a better understanding of what Bankers Hill has to offer!
Other articles you might like