Address: 500 Sea World Drive, San Diego, CA 92109
Phone: 619-222-4732
Hours: 10:30 A.M. – 5:00 P.M. (Monday – Thursday), 10:30 A.M. – 7:00 P.M. (Friday), 10:00 A.M. – 7:00 P.M. (Saturday – Sunday)
SeaWorld is one of the most popular tourist destinations in the world. People come from all over to see the amazing animals that are housed there. It's a great place to visit with the family. There are many different things to do and see, and the park is always changing. But what are the reasons to go to SeaWorld? Here is why SeaWorld should be on your list of places to go this year!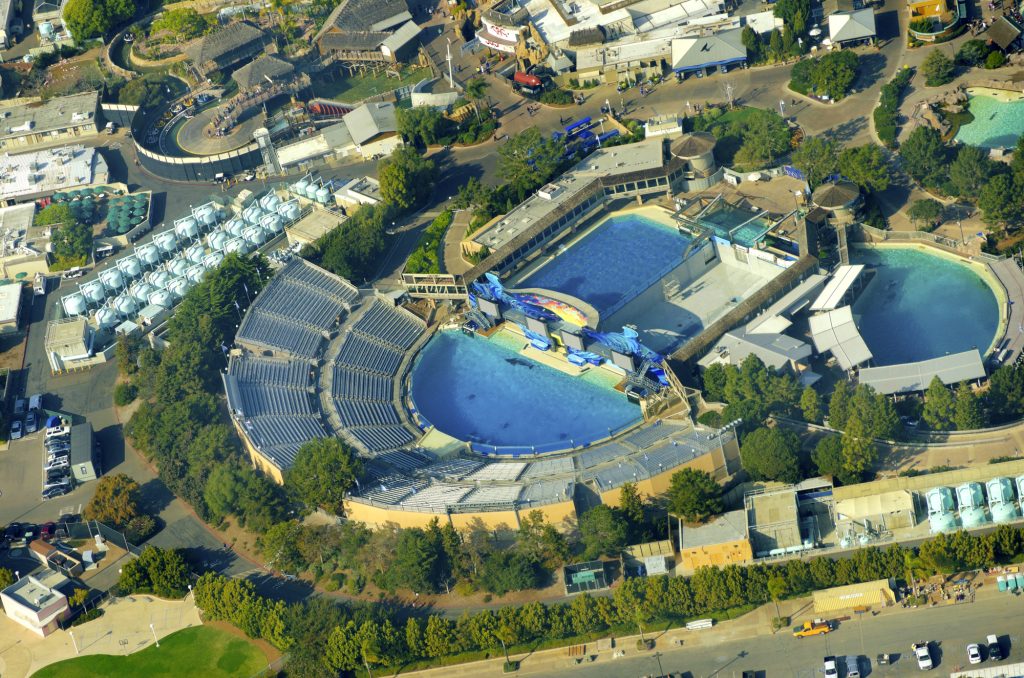 Brief History of Sea World San Diego
SeaWorld San Diego, California is a popular theme park that opened in 1964. It covers approximately 189 acres and has over two million visitors every year. If you love marine animals, this place should be on your bucket list!
SeaWorld specializes in shows featuring three species of Orcas or Killer Whales, an incredibly intelligent and social predator. You can also learn about Dolphin interactions as well as the best places to see Walruses around the world from their expert trainers who have dedicated themselves to studying these amazing creatures.
The park features rides such as roller coasters for all ages – even toddlers! There are also plenty of other attractions including an underwater viewing tunnel where guests get up close with sharks while walking through another aquarium filled with fish. If you want to cool off, stop by the Shamu waterpark where you can enjoy slides, a lazy river, and more. You'll definitely enjoy your day at SeaWorld!
From its humble beginnings as a small aquarium, Sea World has grown into one of the world's premier marine parks. Today, it attracts millions of visitors each year from around the globe. Some come to see Shamu perform his amazing tricks; others come to learn more about sea life and conservation. No matter what your reason for visiting, SeaWorld is sure to provide you with a unique and memorable experience.
Animals at SeaWorld
The animals are one of the main attractions at Sea World. Families can learn about animals from award-winning, instructional presentations, and thrilling activities.
You can see beluga whales, walruses, penguins, sharks, flamingos, harbor seals, orcas, dolphins, bat rays, curl-crested aracaris, macaws, moray eels, pilot whales, sea turtles, magellanic penguins, sea lions, sloths, and southern sea otters. These animals are some of nature's most fascinating creatures, and it's an experience you will never forget.
Ridges and Roller Coasters
Kid-friendly rides: Tentacle Twirl, Sea Dragon Drop, Octarock, Aqua Scout, Elmo's Flying Fish, Oscar's Rockin' Eel, and Abby's Sea Star Spin.
Emperor (Opening March 12) – Drop and dangle more than 90 degrees into a plunge dive with California's first floorless dive coaster.
Electric Eel – The world's tallest, fastest roller coaster is in San Diego, where a multi-launch coaster with high-energy twists, loops, and inversions awaits.
Shipwreck Rapids – Fun water ride to cool off on.
Manta – Thrilling coaster that sends riders soaring and diving towards the spirit of the manta ray.
Animal Tours and Interactions
Dolphin Interaction Program
This program starts with a short orientation where you'll learn about dolphins, their ecology, and how to interact with them safely. Shortly after, you will go down to the pool where the dolphins are swimming around. The whole experience will be unforgettable as you'll be up close and personal petting them and giving them some treats!
Anyone participating must be at least 50 inches or taller and in good health or physical condition. Any participant under 14 years of age must be accompanied by a paid adult.
Dolphin Encounter Tour
This encounter tour gives guests the chance to meet bottlenose dolphins face-to-face and learn more about these amazing creatures for 10 minutes. Your dolphin encounter will begin with an introduction to your dolphin by one of the well-trained trainers who will give you a rundown on dolphin biology and behavior.
You'll also have time to ask questions before entering the water with your new friend! Next, you will feed have the opportunity to feed and learn to communicate with dolphins.
As part of the experience, participants will receive a complimentary t-shirt or hat (for children), the famous "dolphin kiss photo," which includes two digital photos taken by professional photographers during their program session at no extra cost.
Be sure to check in at least 15 minutes prior to your scheduled time and participants must be at least 18 years old and over 50 inches in height, otherwise accompanied by a paid adult.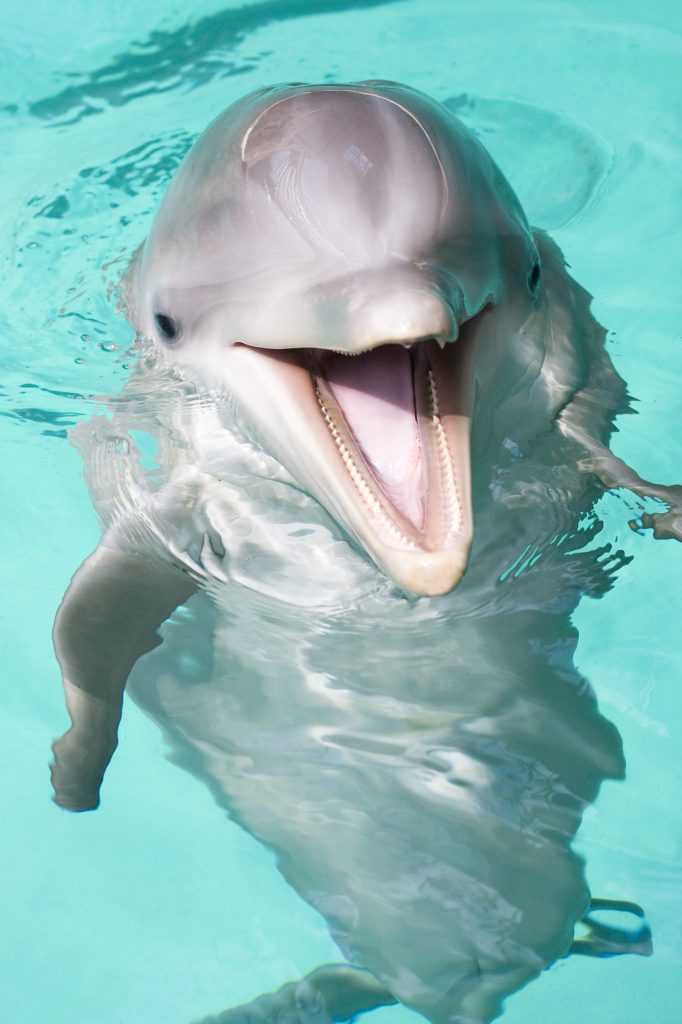 Orca Up-Close Tour
Looking for an up-close encounter with orcas? This guided 15-minute tour brings you face to face with these majestic creatures in their natural habitat. You'll learn about their diet, behavior, and how they've been adapted to thrive in the wild. Plus, you'll have plenty of opportunities for photos and selfies.
Sloth Encounter Tour
This 15-20 minutes Sloth Encounter offers guests the opportunity to interact with a two-toed sloth!
This is an extremely rare experience where you'll get up close and personal with one of the most beloved creatures on Earth.
You will meet your guide in front of Penguin Point then head over together as your tour guide tells some interesting facts about these super-slow mammals before getting started on learning how they use their claws for climbing trees without falling off branch by branch.
Participants must be at least 6 years old and anyone under 18 must be accompanied by a paid adult. Be sure to check in at least 15 minutes prior to your scheduled time.
Flamingo Encounter Tour
The Flamingo Encounter is a wonderful way to interact with some of the most beautiful birds in the world for 20 minutes. You can learn about their history, habitat, and survivor while enjoying their company.
Participants under 18 must be accompanied by a paid adult.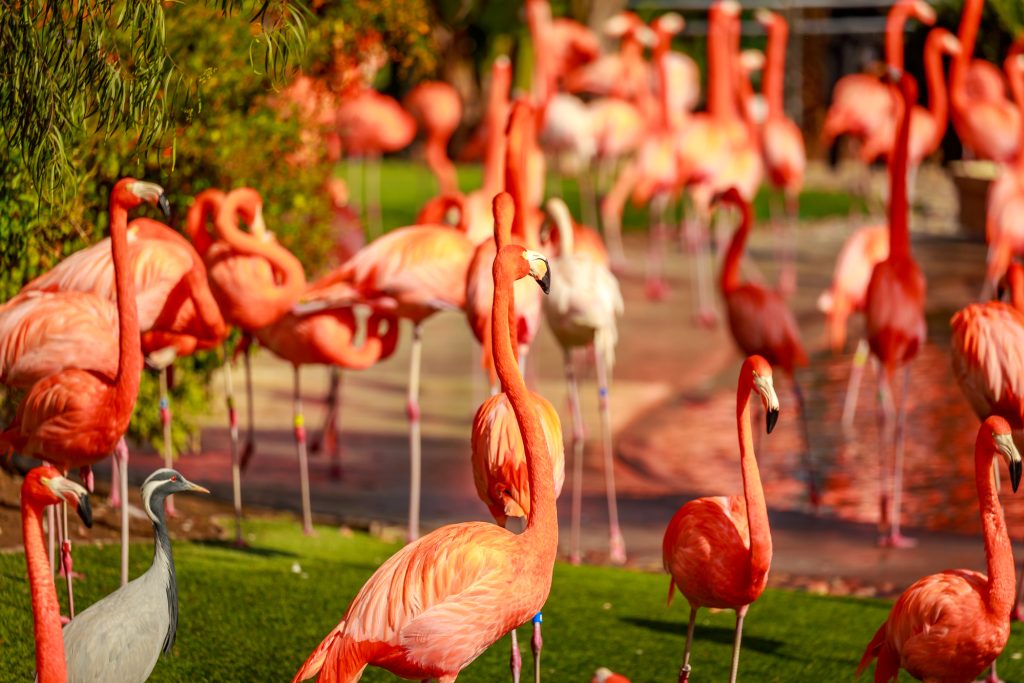 Walrus Encounter Tour
Looking for a unique experience at Sea World? Try out this tour that gives you a first-hand experience with these gentle creatures. During the tour, you will learn about the habitat, behavior, conservation, and will even get to feed them.
Kids under the age of 3 years old are free and do not require a reservation ahead of time. However, participants under 18 years old will require an accompanied paid adult.
Beluga Encounter Tour
In the Beluga Encounter Tour, you will be able to experience what it's like to be an animal care specialist for a day for 20 minutes. Go behind-the-scenes as this magical encounter teaches about beluga whales and their conservation in the wild.
Keep in mind, this is a dry program meaning guests do not get in the water.
All participants must be at least 4 years old or 16 and over, otherwise, accompanied by a paid adult.
Penguins Up-Close Tour
The penguins live in an enclosed area that is cooled down so they can swim around. In this special tour, you can walk on a bridge above their pool and look at them swimming under.
You will learn how these birds are cared for and how they are adapted to the harsh Antarctic climate.
Some sea otters might be playing in the area as well. They can do tricks for food, like holding objects between their paws or rolling over onto their backs!
Participants must be at least 6 years old or 18 years, otherwise accompanied by a paid adult.
Sea Lion Encounter Tour
This fun tour lasts 15 minutes allowing you to meet the local playful sea lions and learn from experts on their knowledge and experience of caring for these animals.
Arrive 15 minutes prior to your scheduled time at the Sea Lion Amphitheater.
Participants must be at least 4 years old and anyone under 16 years must be accompanied by a paid adult.
Restaurants and Dining Experiences
Restaurants at SeaWorld San Diego offer a variety of food options sure to please everyone in your group. From pizza and burgers to salads and Asian cuisine, there's something for everyone! Plus, the restaurants are all located right next to the amazing animal exhibits, so you can enjoy great food while taking in the sights and sounds of SeaWorld.
Take advantage of the all-day dining deal as often as once every hour at a participating restaurant. You will receive 1 entrée plus one side or dessert along with a soft beverage or iced tea.
Dine With Orcas is a favorite as a trip to SeaWorld would not be complete without this dining experience on a private poolside patio. While enjoying a delicious buffet, discover orcas from knowledgeable behaviorists.
Some of the other restaurants at Sea World are:
Underwater Cantina
Big Bird's Bistro
The Waterfront
Calypso Bay Smokehouse
Shipwreck Reef Café
Pretzel and Coffee Shop
Coral Market
Manta Bar
Electric Eel Bar
Craft Beer Stand
No matter what you're in the mood for, SeaWorld San Diego has a restaurant that will fit the bill! So be sure to check out all the dining options when you visit – you won't be disappointed.
Presentations and Activities
SeaWorld presentations and activities are a great way to learn more about the ocean and marine life. The presentations are fun and informative, and the activities are a great way to get up close and personal with some of the park's animals.
Sea Lions Live
Dolphin Days
Orca Encounter
Sesame Street Meet-and-Greets
Otter Presentation at Otter Outlook
Watch Animal Care Specialists Feed Sea Turtles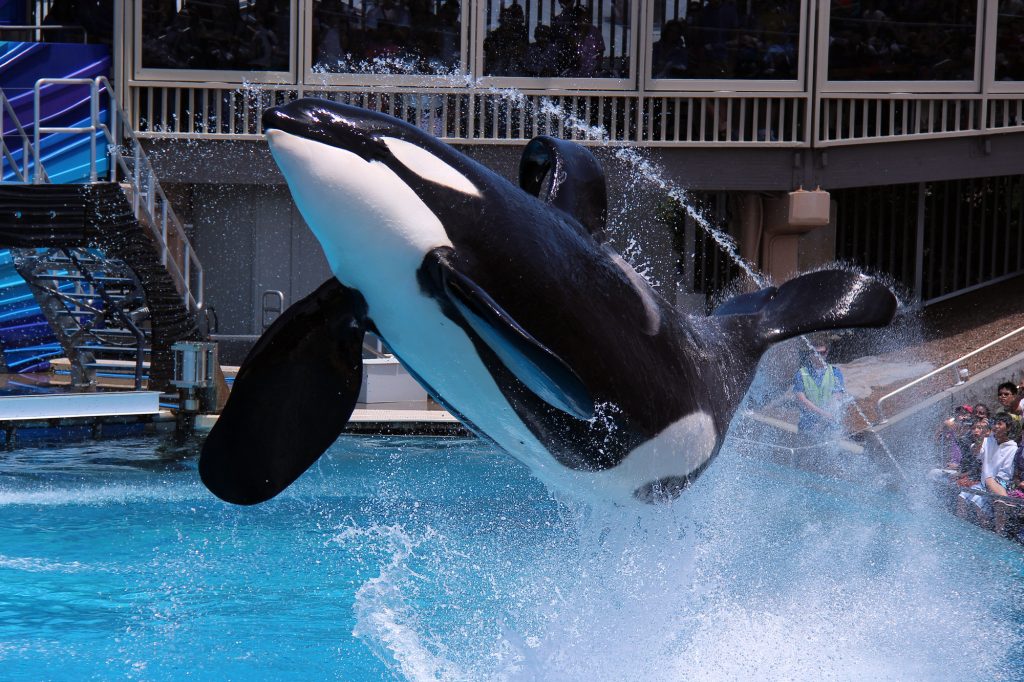 Conclusion for 5 Reasons to Go to Sea World
If you're looking for a place to have some fun and learn about marine life at the same time, then SeaWorld San Diego is the perfect spot for you! With amazing shows, thrilling rides, and fascinating exhibits, this world-famous theme park has something for everyone.
The shows are entertaining, the rides are fun, and the exhibits are interesting. You can see dolphins, whales, sharks, and other sea creatures up close. We highly recommend visiting Sea World in San Diego!
Other articles you might like: