"How can I travel and get around San Diego once I fly in without a car" would be something you might be asking yourself if you plan to spend some time in San Diego. As a traveler, whether you have a long road trip planned ahead or planning to fly a few hours, you've come to the right place to plan your San Diego trip.
We completely understand the feeling of not having a car in a big major city like San Diego. Today we're going to talk about how you can comfortably roam around San Diego as soon as your plane arrives.
Before you scroll down to a more in-depth answer in this guide, "Transportation from San Diego Airport to Gaslamp District," you can check out these other questions answered by our team at Wandering California: The Best Nightlife Spots in Gaslamp, Gaslamp Quarter: What You Need to Know, and Everything You Need to Know About Transportation in San Diego
All About San Diego International Airport (SAN)
Otherwise known as SAN, San Diego International Airport, is located a few miles conveniently northwest of downtown San Diego, California. The airport was named after the famous airman in 1928, as Lindbergh Field. Presently, over 15 million passengers will come through San Diego Airport making this the second busiest single-runway airport in the world.
Since the airport is so large, even inside, there are three frew shuttles that can take passengers through the airport. The first is the Terminal Loop Shuttle that runs between Terminals 1 and 2 from 6:00 A.M. to 11:00 P.M. daily. The second is the San Diego Flyer that runs between SAN and the Old Town Transit Center from 4:45 A.M. to 12:30 A.M. daily. The last is the Rental Car Center Shuttle that runs between SAN and the Rental Car Center daily, 24 hours a day.
Off-airport shuttle service can be found at the Transportation Plaza across from Terminals 1 and 2. You will like want to call or book your services in advance by clicking the website link below. Just note that policies, services, and prices may change based on number of passengers and destination.
So, no need to stress, there are plenty of San Diego Airport shuttle services below that you can book in advance to get you to your destination from the airport: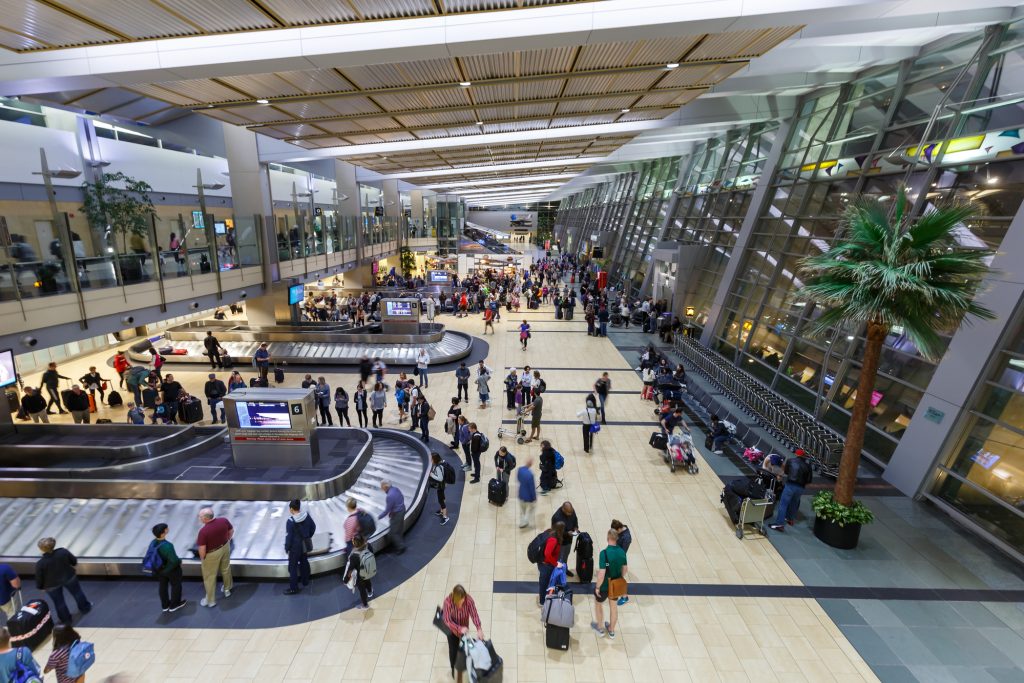 Super Shuttle Express
Super Shuttle Express offers a couple of ride choices from "shared rides" to "black cars." Each service provides reliable transportation to and from SAN Airport.
Shared Ride is available for groups that are large in size.
Black Car is for business travelers, couples, and anyone visiting for special events to tour San Diego in style.
San Diego Shuttle Fare
San Diego Shuttle Fare works with a range of leading shuttle providers to ensure the lowest prices to a lot of the top San Diego hotels all over.
EZ Ride Shuttle
What we love about EZ Ride Shuttle is that not only do they provide affordable and last minute reservations, but they have been working towards 100% fleet conversation to eco-friendly clean air vehicles.
It was first founded in October 2003, by CEO and General Manager.
Sea Breeze Shuttle
If you are looking to transport a larger group in a comfortable charter bus, Sea Breeze may be your best bet. Operating for over 22 years in Southern California, they offer a variety of services such as airport transfers, dinner outings to conventions or special events, and more.
This luxury transportation throughout San Diego is well maintained providing luxurious interiors, comfortable seating, AV hookups, and Wi-Fi.
Taxis
Another option, aside from taking a shuttle service, are taxicab services at San Diego Airport. Once you follow the signs to Transportation Plazas, a customer service representative will place you in the first available taxi.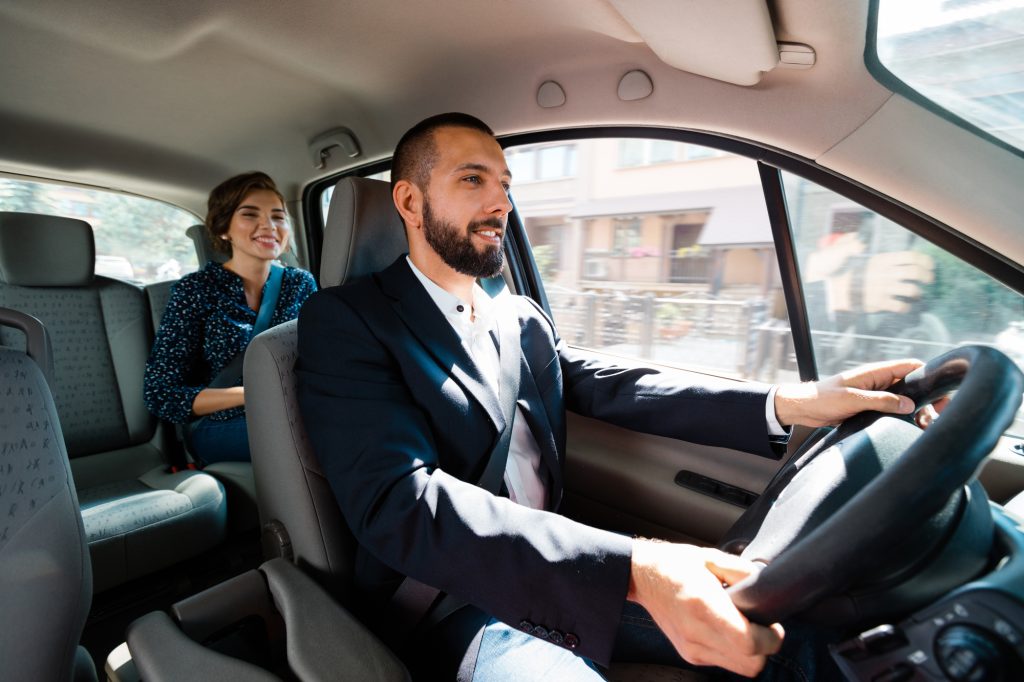 Rideshare: Uber, Lyft
One of the more popular transportation services are Uber or Lyft. Travelers can be picked up or dropped off curbside at either Terminal 1 or 2. Just have your application downloaded on your phone for convenience.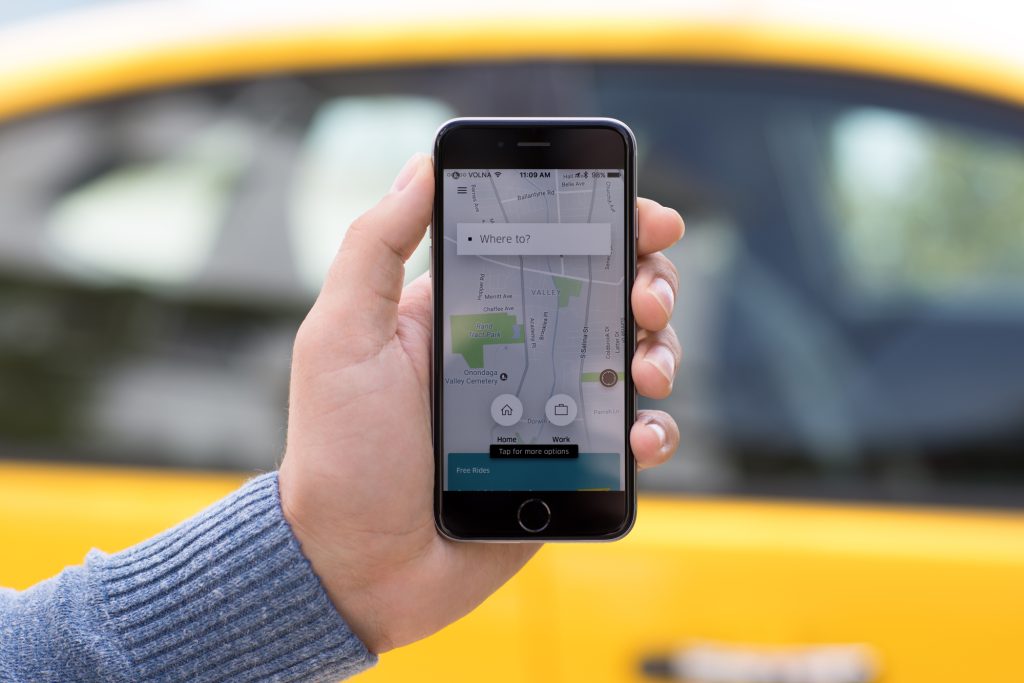 Consolidated Rental Car Center
Looking to rent a car or have already book your reservation? Catch a free shuttle that run continuously between airport terminals and the Rental Car Center.
Renting a car allows for flexibility and may make your stay in San Diego worth while if you are here for a longer period of time.
Public Transportation
Last but not least, there are plenty of public transportation options throughout San Diego to keep in mind if you are on a budget. Some of these options include the Amtrak and Coaster that can take travelers as far as Los Angeles and Orange County and back to San Diego County. Access the Amtrak's Pacific Surfliner and the Coaster at Amtrak's Santa Fe Depot train station downtown by using Metrolpolitan Transit System Route 992, operating every 15 minutes on weekdays and every 30 minutes on weekends or holidays.
The City Bus Public transit is also available on the Metropolitan Transit System's Route 992, operating every 15 minutes on weekdays and every 30 minutes on weekends or holidays, dropping travelers off directly at Terminals 1 and 2.
The San Diego Flyer is an electric shuttle bus service free for customers from San Diego Airport and Old Town Transit Center. Operating seven days a week, every 20 to 30 minutes, there will be frequent pick ups and drop-offs between 4:45 A.M. to 12:30 A.M.
Frequently Asked Questions
What is the cheapest way to get from San Diego Airport (SAN) to Gaslamp Quarter Station?
Considering all the options of transportation from San Diego Airport, public transportation is your most budget friendly option. However, keep in mind, the San Diego Flyer has limited routes so it may not be ideal for every traveler.
What is the fastest way to get from San Diego Airport (SAN) to Gaslamp Quarter Station?
There are several options of transportation . Let's start with taxicabs that are more than likely readily available upon arrival at Terminal 1 or 2. We also disussed rideshare options such as Uber or Lyft, depending on the time of day and how many drivers are available, this can be pretty quick to catch. Specially, if the application is already downloaded, request an Uber or Lyft driver while making your way to the airport exit.
Conclusion for Transportation from San Diego Airport to Gaslamp District
Planning a trip to San Diego, California without a car can be stressful for any traveler. Today, we learned that there are numerous reliable options of transportation from San Diego Airport to anywhere you need to be. Some are cheaper than others but some may be quicker or convenient.
Depending on the type of traveler you are, we can see that planning your car transportation ahead of time is not always necessary, unless you have a large group. In which case, we recommend booking a shuttle van to guarantee your transportation.
Other articles you might like