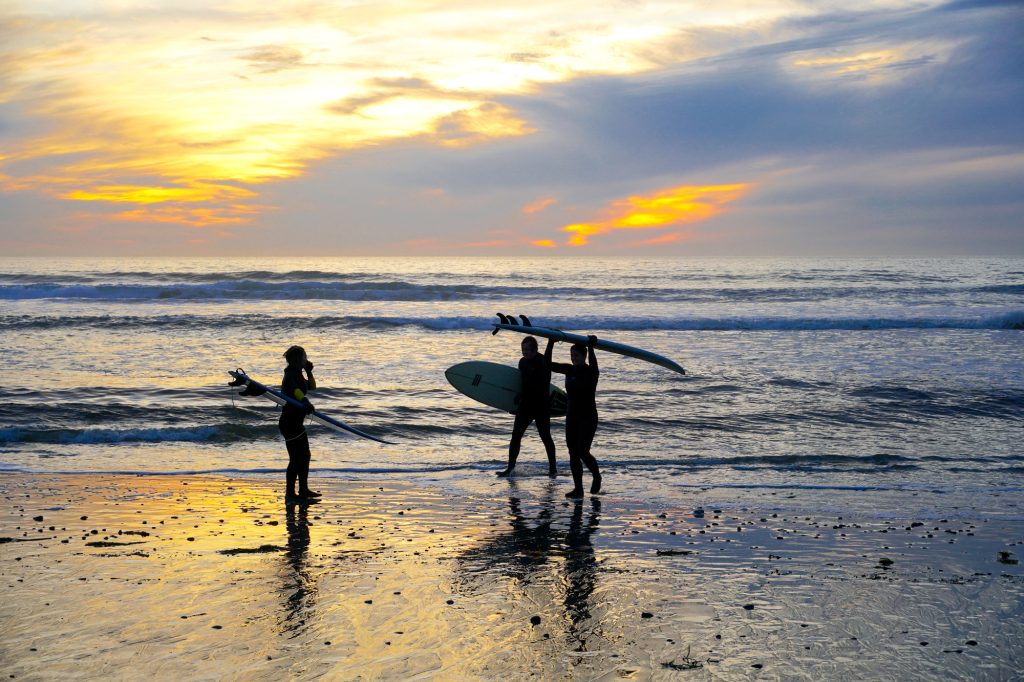 Looking for the best surf shops in San Diego California? Look no further! We have compiled a list of the top surf shops in the area, complete with contact information and website links. Whether you are a beginner or an experienced surfer, these surf shops will have what you need to get out riding the waves!
Surfing is a difficult sport to master. It's definitely not for everyone. However, if you want to learn how to surf or if surfing has become a pastime for you, we've identified the finest surf shops in San Diego that will outfit you with everything you need.
The first thing to think about when selecting a surf shop is the area. Depending on where you reside in San Diego County, there are several alternatives available. The second aspect to consider is the type of boards they sell or rent. You want to be sure they have boards for both novice and advanced surfers, as well as different sizes of boards.
The following shops are the cream of the crop in San Diego County and have been tried and tested by locals.
Address: 2165 India Street, San Diego, CA 92101
Phone: 619-795-6178
Hours: 11:00 A.M. – 7:00 P.M. (Daily)
The Atacama Surf Shop is located in downtown San Diego's Little Italy district. The word, "Atacama," is in reference to the dry Chilean desert in South America that covers almost 1,600 km of land on the Pacific Coast. This urban surf shop features special boards created by local shapers, including Chris Christenson, Travis Reynolds, and Tyler Warren. Collaborating with other artists to redesign and reconstruct, the surf shop proudly represents the fellow residents of the Atacama Desert in Chile. Shop here to buy everything ranging from new or used surfboards, skateboards, wetsuits, and other surf accessories.
La Jolla Address: 631 Pearl Street, La Jolla, CA 92037
La Jolla Phone: 858-459-5933
La Jolla Hours: 10:00 A.M. – 6:00 P.M. (Monday-Saturday), 10:00 A.M. – 5:00 P.M. (Sunday only)
Solana Beach Address: 363 North Highway 101, Solana Beach, CA 92075
Solana Beach Phone: 858-481-1354
Solana Beach Hours: 10:15 A.M. – 5:45 P.M. (Monday – Saturday), Closed (Sunday only)
Email: mitchsnorth@gmail.com
Mitch's Surf Shop is a long-standing surf shop in San Diego since 1967 operating as a family-owned business and offers one of the widest selections of boards, clothing, and accessories. They also have locations in Solana Beach and La Jolla.
Address: 740 Felspar Street, San Diego, CA 92109
Phone: 858-483-7660
Hours: 10:00 A.M. – 6:00 P.M. (Monday – Thursday), 10:00 A.M. – 6:30 P.M. (Friday – Sunday)
Email: cs@southcoast.com
South Coast Surf Shop has been providing the most complete selection of surfboards, wetsuits, surfing equipment, and the newest fashions from all over the world for over 45 years. It has three locations in San Diego County. This surf shop is known for its high-quality products and customer service. They offer a wide variety of new and used boards, as well as clothing, accessories, and repairs.
Address: 1091 West Morena Blvd, San Diego, CA 92110
Phone: 619-276-2473
Hours: 10:00 A.M. – 6:00 P.M. (Monday – Saturday), 10:00 A.M. – 5:00 P.M. (Sunday only)
The Birds Surf Shed is an offbeat store that sells surfboards on the walls and ceilings, as well as apparel and gear, with frequent events. Because it is dedicated to surfers and craftsmen who are the heart of the surfing industry, Birds Surf Shed is one-of-a-kind in the world of surfing. Some of the inventory you will see in the shop are boards from San Diego's finest shapers including Gordon and Smith, Larry Mabile, Hank Warner, John Holly, Michael Miller, Dane Perlee, and more.
Address: 2160 Avenida De La Playa, La Jolla, CA 92037
Phone: 858-454-8273
Hours: 8:30 A.M. – 5:00 P.M. (Daily)
Surf Diva Surf School and Shop is the only all-women surf shop in San Diego. It was founded by two professional female surfers, Izzy Tihanyi and twin sister, Coco Tihanyi. It all began when competitive surfer Izzy, who was studying at the University of California, San Diego, started teaching surfing. Surf Diva was founded after Izzy and Coco discovered a shared passion for the water and education. It has been in operation for almost 20 years. They have everything from surfing lessons to clothing, boards, accessories, and repairs.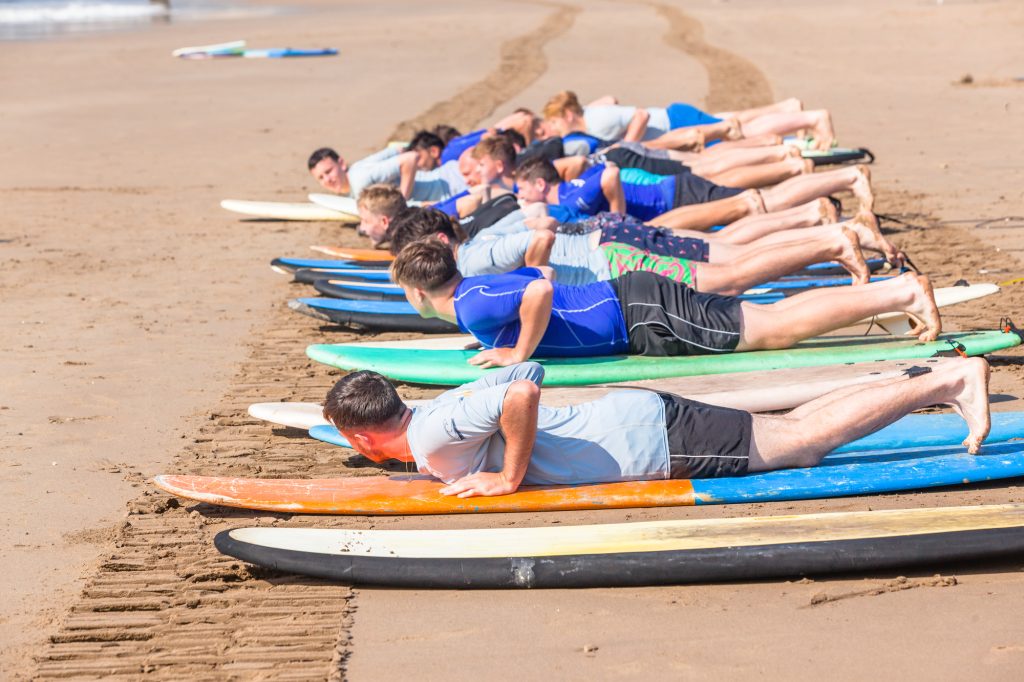 Address: 4320 Mission Blvd, San Diego, CA 92109
Phone: 858-483-8837
Hours: 9:00 A.M. – 6:00 P.M. (Daily)
Mission Surf is a community-based surf shop that supports sustainable living and ocean health. It is the first surf shop in the Mission Beach area of San Diego, which has been open for over 50 years. They offer boards, clothing, accessories, repairs, and more. They've continued to expand their services, with the Surf Shack North and South now available for Airbnb stays. It's in the middle of Pacific Beach's lively nightlife on the second floor of their iconic surf shop, which sleeps four people comfortably. A fully-equipped kitchen, a mini ocean view, and a private rooftop deck, just to name a few highlights.
Address: 4287 Mission Blvd, San Diego, CA 92109
Phone: 858-273-8070
Hours: 9:00 A.M. – 7:00 P.M. (Daily)
Rip Curl in Pacific Beach is a world-renowned Australian-born surf company that was founded in 1969. It offers the latest surfing products and fashion clothing for men, women, and children. This store is one of the largest in San Diego County, with other locations all around, and has everything you need to get out on the waves, including boards, wetsuits, leashes, hats, sunglasses, and much more.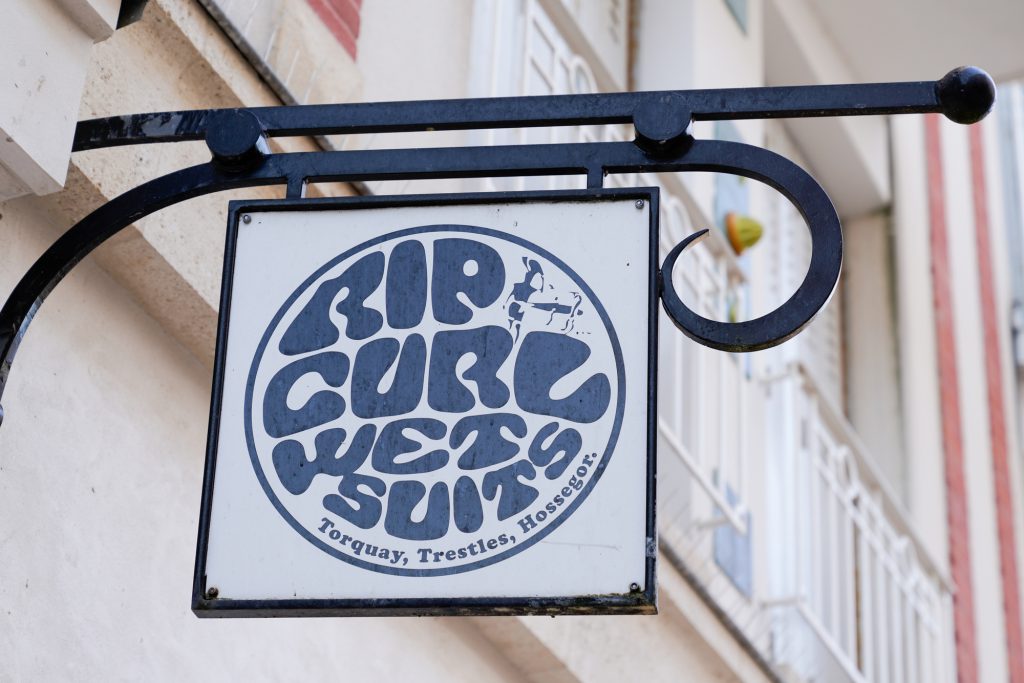 Address: 1909 South Coast Hwy, Oceanside, CA 92054
Phone: 760-433-4020
Hours: 10:00 A.M. – 6:00 P.M. (Daily)
Bill and Richard Bernard, twin brothers who formed Surf Ride in 1974 with the original and flagship location in Oceanside, decided to expand their business to Solana Beach. They opened the second Surf Ride store in Solana Beach, which was built from the ground up and has California's largest surfboard selection. Surf Ride specializes in offering surfboards, wetsuits, clothing, and an entire fleet of rental boards.
Conclusion for the 8 Best Surf Shops in San Diego
If you're looking for a great surf shop in San Diego, we've got you covered. There are plenty of other great surf shops in San Diego that weren't mentioned here, but these offer an array of surf gear, along with surf rentals or surfing lessons. Plus, they're all located right near some of the best beaches in California for surfing. So, whether you're just visiting San Diego or you're a local looking to stock up on some new gear, these shops have you covered. Get out there and catch some waves!