What is Skydiving?
If you're looking into skydiving here in San Diego, you probably already know what this entails. Maybe you've already done it before and want a new place to try out.
But many of us are also new to skydiving. So, if you are even thinking of giving this a try, props to you!
First off, skydiving is an adrenaline-pumping activity that involves jumping from an airplane and parachuting to the ground. It can be quite a daunting experience, but it's also one that offers a unique and thrilling perspective on the world.
If you're looking for an adrenaline rush, there's no better way to get it than by skydiving. And San Diego is one of the best places in the country to take the plunge! With its stunning coastal views and picturesque mountains, there are plenty of drop zones to choose from. We'll look at some of the most scenic skydiving spots in San Diego.
So, if you're ready for an unforgettable experience, read on!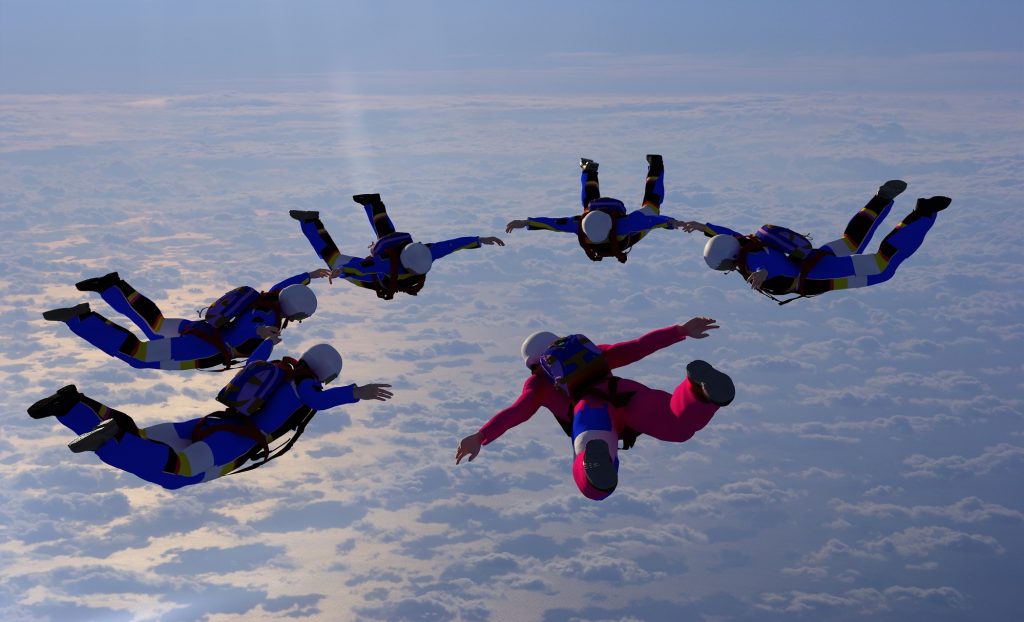 Address: 13531 Otay Lakes Road, Jamul, CA 91935
Phone: 619-216-8416
Hours: Monday – Thursday (10:00 A.M. – 4:00 P.M.), Friday – Sunday (9:00 A.M. – 5:00 P.M.)
The first place we'll look at is the Skydive San Diego drop zone. Located in Jamul, this spot is one of the most popular skydiving locations in San Diego.
No experience is required! A tandem jump is just what the doctor ordered whether you're searching for a once-in-a-lifetime thrill, a one-of-a-kind diversion to your San Diego vacation, or the pinnacle of a team-building event.
If you've been looking for a new way to spend your anniversary, this is it! The tandem skydiving excursion takes place over the beautiful southern California landscape at 13,000 feet. Expect a freefall of about 1 minute, followed by a 5-6 minute parachute flight with views of the Pacific Ocean, San Diego metropolitan region, and Baja California making for a truly majestic backdrop.
The planes operated to take you up are each larger than the average plane to accommodate small groups of 7 for family and friends to experience it together.
They offer various packages like Tandem Jump (experience a tandem jump with an instructor), Discovery Jump Course (learn how to safely exit an aircraft), Accelerated Free Fall (AFF) Training Program (a certification course that teaches you everything from exiting the aircraft to flying your body). They also have different options for groups like Bachelor Party or Corporate events.
The drop zone is also home to a skydiving school, so it's perfect for beginners. If you're looking for an adrenaline rush with a view to match, then this is the place for you!
Address: 6810 Curran Street, San Diego, CA 92154
Phone: 619-661-0194
Hours: 7:00 A.M. – 11:00 P.M (Daily)
Pacific Coast Skydiving is another popular skydiving drop zones in California. The company has been around since 1998, and they offer a variety of skydiving adventures including tandem jumps, freefalling lessons, skydives over the Pacific Ocean, and more.
Pacific Coast Skydiving is located at Brown Field Municipal Airport which is just 20 minutes south of Downtown San Diego.
It's not just about jumping out of a plane here, but they take you from Brownfield airport on a small tour over Imperial Beach, Coronado Island, parts of Downtown San Diego, and a tiny bit of Mexico before the big jump!
Address: 480 Airport Road, Oceanside, CA 92058
Phone: 760-390-5867
Hours: 9:00 A.M. – 6:00 P.M. (Monday – Thursday), 8:00 A.M. – 6:00 P.M.(Friday), 8:00 A.M. – 8:00 P.M. (Saturday – Sunday)
Another great option is the Oceanside Municipal Airport skydiving location. This spot is located right on the coast, giving you amazing views of the ocean and coastline as you jump out of the plane. With its convenient location near San Diego and Los Angeles, it's perfect for those who want to experience a little bit of everything.
If you are looking to learn how to skydive solo with your own parachute, you may want to look into several packages offered with GoJump America's Freefall University offered in the Las Vegas location.
With only National Champion skydivers leading the team, experience jump ranges between 4,000 and 15,000.
The skydiving instructors complete about 25,000 tandem skydives in Oceanside per year.
The planes are operated by two Pac 750 xl turbo prop skydiving planes to take you up in the air with a rapid ascent at 1000 feet per minute!
Check out more locations in Los Angeles and Las Vegas offering the same adventure to all customers!
Address: 2385 Camino Del Rio North, San Diego, CA 92108
Phone: 619-432-4359
Hours: 12:00 P.M. – 8:00 P.M. (Tuesday – Friday), 9:00 A.M. – 5:00 P.M. (Saturday- Sunday), Closed Mondays
iFLY San Diego is the perfect place to go for indoor skydiving. You can experience the thrill of free-falling without having to jump out of a plane. The wind tunnel at iFLY creates enough force to keep you airborne, so you can float and fly like a bird.
The instructors at iFLY are experienced professionals who will help you get the most out of your flight. They'll give you tips on how to stay in the air and make sure that you have a safe and enjoyable experience. Whether you're a first-time flyer or an experienced skydiver, iFLY is a great way to experience the excitement of flying.
Tips Before Skydiving
Skydiving is a thrilling experience that should not be missed by anyone who is adventurous at heart. However, before you take the plunge, there are a few things you should keep in mind.
Check the weather conditions. Make sure it is not too windy or stormy before you go skydiving.
Wear comfortable clothes that will allow you to move around easily.
Make sure your shoes are tied tightly so you don't slip out of them during freefall.
Avoid eating a large meal before skydiving, as it may make you feel sick in midair.
Arrive at least 30 minutes before your scheduled appointment.
Bring sunscreen and sunglasses if it is sunny outside, as you will be exposed to more sunlight than usual.
If possible, bring someone along with you who can take pictures or videos of your jump. It will make for a great souvenir!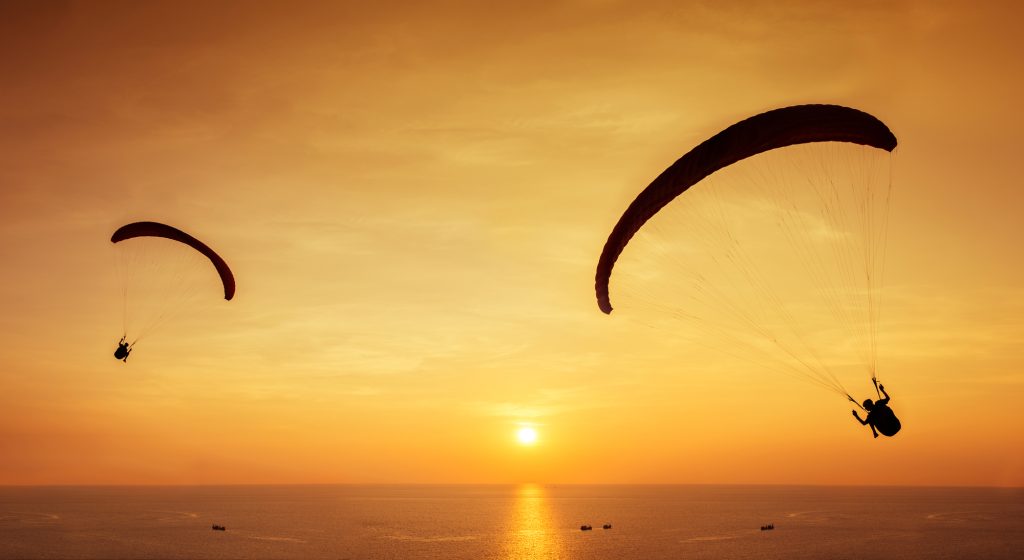 Conclusion for the Best Places to Skydive in San Diego County
In the end, we have learned that there are a lot of places where you can enjoy skydiving.
The San Diego skyline makes for a beautiful backdrop to your skydiving experience, and there's no better way to take in the sights of Southern California than from thousands of feet in the air.
Most importantly each location is equipped with experienced and professional trainers to make sure that your jump is safe and enjoyable.
Don't forget to get some pictures and videos to document your trip!
If you want to experience an adrenaline rush and take your adventure up a notch, then go ahead and check out these spots!  You will surely not regret it since they offer different services at affordable rates too!
Other articles you might like: