Are you searching for places to take pictures at night in San Diego? Here's what you need to know.
Extra care must be taken when shooting at night; you'll need a tripod, a special lens, and a camera with the ability to boost ISO without losing image quality. There's a lot to think about. However, there is also a lot to play with. Sometimes the right limitations provide you limitless opportunity to discover unique photographs.
Today, we'd want to offer you a different viewpoint on the city of San Diego. With so much to see and do here, we decided to compile a list of the most incredible locations for photographers of all skill levels, including some of the finest images we've ever seen from top talent at each attraction.
Before scrolling down this list of our top spots for night photography in San Diego, you can check out this other recommendation from our team at Wandering California: Best Places to Take Car Pictures in San Diego
Where can I take pictures at night in San Diego?
Hilton Hotel Parking Structure
The Hilton Hotel Parking Structure is across the street from Petco Park. This provides stunning views of the city, as well as Petco Park and the Train Exchange. For optimum choices, head to the top level of the structure.
Hilton Hotel Parking Structure Details
San Diego Convention Center
The San Diego Convention Center is only a short stroll north of Petco Park. An elevator or tram may be seen higher up the steps if you walk all of the ways to the top. From the elevator, you may position your tripod for spectacular views of the city. It's most optimal to go there at twilight to snap photographs. It's a fantastic viewpoint!
San Diego Convention Center Details
Ocean Beach
Although the beach is primarily known for its long, golden sands and laid-back atmosphere, it also has a number of offerings to satisfy those looking for something more. The area surrounding Sunset Cliffs offers everything from antique shopping to dog-friendly beaches and all things in between. It's a no-brainer why this place got its name since it sits on the ocean bluffs with an 18-acre park on the ocean bluffs and a breathtaking western view of the Pacific Ocean.
Ocean Beach Details
Coronado Island
Coronado Island, the most popular getaway destination in San Diego, is a stunning photo spot with beautiful beaches and breathtaking vistas of San Diego. You will undoubtedly discover several fantastic picture opportunities no matter where you stay on Coronado Island.
Coronado Island Details
Cabrillo National Monument
Point Loma Harbor is located on the west side of San Diego, adjacent to Coronado and Balboa Beaches. It's home to the Cabrillo National Monument and Liberty Station, as well as stunning bay views and bright, sunny fields. The Point Loma harbor is a favorite destination for golfing, dining, and general leisure.
Cabrillo National Monument Details
Scripps Pier
The Scripps Pier of Oceanography, located on the shores of La Jolla Shores, is one of San Diego's most popular attractions. While the pier is generally closed to the public, photographers and other beachgoers frequently visit the underside. Between May and August, twice a year, the sun dips between the pier's legs. This generally happens between May and August.
Scripps Pier Details
Ho Chi Minh Trail
The Ho Chi Minh Trail is a steep, rocky descent to Black's Beach in La Jolla. The views of the Pacific Ocean are worth it despite the fact that it may be quite steep and difficult for an amateur hiker.
For more information on this hike, we highly recommend you go to Ho Chi Minh Trail San Diego
Chi Minh Trail Details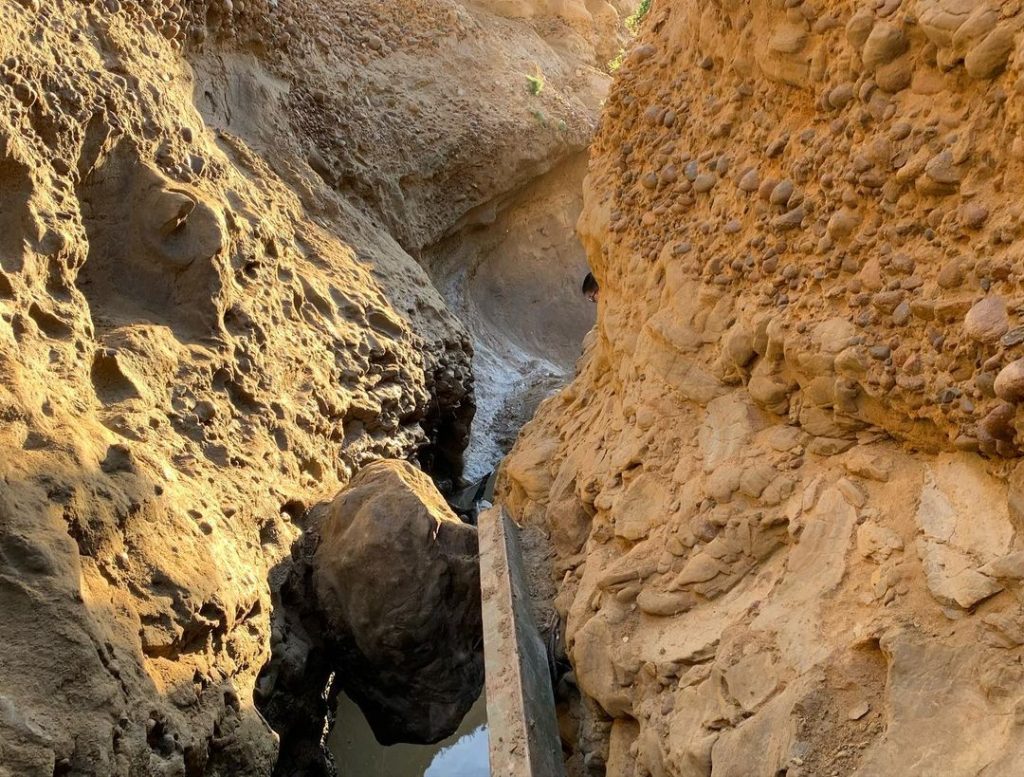 Balboa Park
The beautiful pond outside the Botanical Garden is a popular wedding, engagement, and graduation backdrop for tourists since it offers hundreds of lovely possibilities. Even if you aren't a photographer, Balboa Park has plenty to offer.
Balboa Park
Seaport Village
There are several excellent locations to photograph at night in Seaport Village. And this spot is literally next to the convention center, so you may go here after clicking amazing shots of the city.
Tuna Harbor Dock is another favorite of ours, and it's also a great place to see the San Diego Pier Cafe. It glows in the dark, and it looks like your ideal New England-style home beside the sea.
There are numerous excellent locations along the water to photograph boats and hotels. At night, you'll see many San Diego and holiday photographers with tripods on the docks.
Seaport Village Details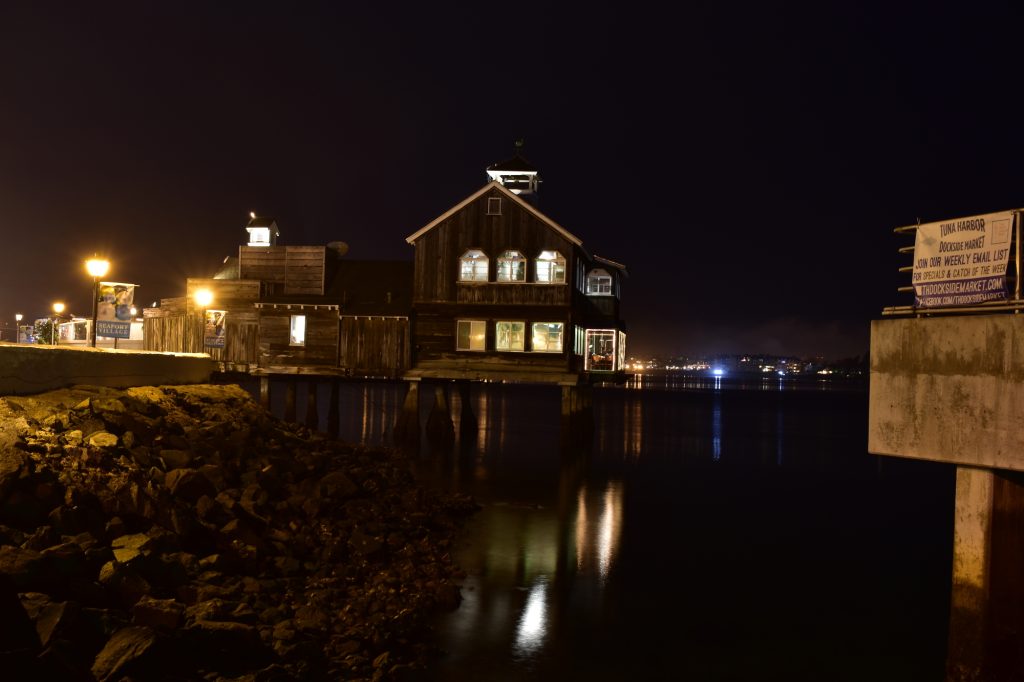 How to Shoot Pictures at Night
Whether you're looking for new shot locations to spice up your wedding photographs, add to your portfolio, or just getting started and want to increase your Instagram pre-Night photos can capture magnificent nighttime vistas with city lights and starry night skies.
It's also a fantastic time to try new camera settings and equipment. Slow shutter speeds offer long exposure times, enabling you to capture star trails or car headlights leaving streaks of light. To get the most out of your nighttime images, you'll need to prepare ahead of time and be well-versed in your camera's settings.
Tips for night photography in San Diego
Check out your surroundings. Given that you will be working in low light, prepare your photos ahead of time. Take note of any potential problems or roadblocks.
Prepare to be outside for a long time. When capturing photographs at night, be prepared to be outside for a long time. It takes time and works to capture amazing night pictures, from setting up the tripod and camera to adjusting the camera settings for proper exposure duration. Keep in mind that changing camera settings may be tough when your hands are cold, so bring some hand warmers or gloves with you.
Bring a flashlight. Even in the light of city life, it's possible that you won't be able to see your camera's manual controls or the screws for your tripod. A little flashlight is useful when traveling at night. You may even be able to utilize it to illuminate a portion of your shot.
Set the shooting mode to manual. You've got total control over your camera's settings with this mode. Shooting at night, particularly in low light, necessitates that you work slowly and methodically.
Reduce your aperture. This varies depending on your camera and lens, but you'll want to get as much light as possible from the f-stops.
Set the minimum ISO in your camera to as low as possible. Working in low light may seem like it needs a high ISO setting, but that is not always the case. The higher your ISO, the more grain appears in your photos, so strive for as little as possible. Take some practice shots at various ISO levels to ensure that you have enough options.
Use a tripod for extended exposures. Long shutter speeds of 10 seconds or more are typical for nighttime shots to capture as much light from your surroundings as possible. How can you keep your picture focused for 10 or more seconds? A sturdy tripod is required for this.
For longer exposures, use bulb mode. If you're working with long exposure photographs (30 seconds or more), your DSLR should be set to bulb mode. This is the best position for light painting and other experimental techniques, but in order to keep your camera steady, consider buying a remote shutter release.
Make sure you're shooting in RAW. JPEGs have a significant loss of quality, so stick with RAW. If you want to mess around with your colors in post-production, you'll be grateful for unprocessed pictures.
Top Questions to ask yourself when shooting at night
Is the site illuminated with LED lights?
Is the illumination controlled by a computer program?
Is there any special technique involved in designing artificial lighting?
Do the lights change colors? What angle is best for capturing this picture?
How can you make the most of what light you have?
Conclusion for the Best Spots for Night Photography in San Diego
Taking pictures at night necessitates greater attention to camera settings and preparation than typical daytime photos. But the advantages might be worth it, and the nighttime visions you capture through your lens may amaze you.
You'll have to wait for your photograph to "develop" before we can see it after using a slow shutter speed of 5-30 seconds at night. It's kind of thrilling to play around with the camera's various settings and shutter speeds to see what amazing lighting you can produce.
While some people in this line of work embrace night photography as a challenge, it is a lifelong interest and pursues technical and creative progress. Others are more familiar with daytime photography and are surprised to learn that tried-and-true photography standards must be adjusted or even reversed at night.