If you're looking for a hip and trendy neighborhood to call home, look no further than Normal Heights. This San Diego neighborhood is known for its eclectic mix of businesses, restaurants, and residents.
We'll give you the rundown on what makes Normal Heights so special.  We'll also tell you about some of the best places to eat, drink, and shop in this vibrant community!
Overview
The neighborhood of Normal Heights is located in the northern part of San Diego. It's bounded by Interstate 15 to the east, Adams Avenue to the north, University Avenue to the west, and Interstate 805 to the south.
Today, Normal Heights is a vibrant and eclectic community known for its unique businesses and restaurants.  The main shopping district is on Adams Avenue, where you'll find everything from vintage clothing stores to record shops.
Brief History
The "Normal" component in the name "Normal Heights" refers to the former State Normal School (teachers college), which was replaced by San Diego State University.  The normal school was moved to University Heights and established in 1899, next door to the original University Heights.   The Eugene Brucker Education Center, which functions as the district's main headquarters, is now housed at the old state normal school building.
At the time of San Diego's establishment, much of the area that is now Normal Heights was covered with brush and populated only by rabbits. It later had a few farms, but growth was hindered by a lack of water.
The area became attractive to speculators during the San Diego land boom of the 1880s, and several real estate firms were operating in the region by 1900. In 1905, a reservoir was constructed in University Heights; partly consequently, the number of buildings in Normal Heights rose from one in January 1906 to 43 by December 1906.
Normal Heights, like other urban mesa communities north of Balboa Park, is a popular walking area.  Because of the many antique shops on Adams Avenue between Texas Street and Ohio Street to the east, the stretch of road has been dubbed Antique Row.  The neighborhood is identified by a prominent neon sign over Adams Avenue at Felton Street.
Demographics
With a population that's 53% white, 25% Hispanic, 13% African American, and 9% Asian American, giving this neighborhood a reflection of the city's overall diversity.
The median home value is currently just over $600,000 and the average listing price is $576,000
With a median age of 35 and over half of the population single, there's plenty of company for young people.
Popular Restaurants in Normal Heights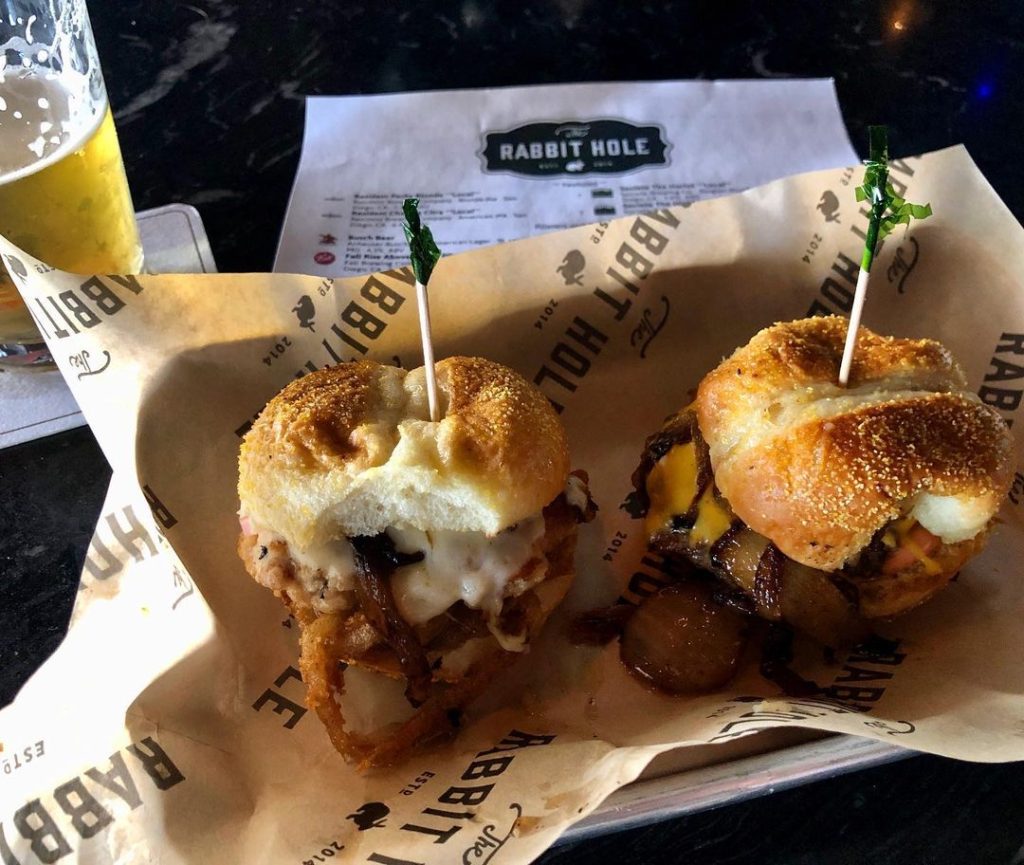 Things to Know Before You Visit
Don't be fooled by the name, "Normal Heights." With its variety of oddballs and unusual little enterprises, this San Diego community is really intriguing. Many locals simply refer to it as, "Abnormal Heights."
The streets of Normal Heights are generally straightforward to walk on, making it difficult to park. You'll be able to find a parking space, but it won't be near where you're going. Bring comfortable walking shoes and leave the vehicle while you're visiting.
The neighborhood is a wonderful place for visitors to discover on their own. The residents are incredibly kind, and each block offers a new combination of structures, businesses, dogs, and people to meet. San Diego's Normal Heights isn't the "touristy" side of the city since it lacks zoos, arboretums, or ships.
Normal Heights isn't the place to go if you're looking for a chain store, cuisine, or lodging. Fortunately, it does have options for most budgets and tastes.
Adams Avenue is also home to some of the best places to eat in San Diego. Adams Avenue has lots of great shopping possibilities, including Rove, a small boutique outdoor store in Normal Heights that sells clothing and gifts.
The city of San Diego also has a historic town center, which is well worth seeing. Furthermore, the downtown area is only a short drive from all that the city has to offer.
Points of Interest
Normal Heights has the Ward Canyon Neighborhood Park, which is near a dog park, for families with children and/or dogs.  The parks are next to Interstate 15 on the same side.  Basketball is available at the kids' park, as well as playgrounds, picnic areas, resting spots, and plenty of parking.
The Taste of Adams is all about the grub.  Every June, numerous restaurants, coffeehouses, wine bars, and pubs in Normal Heights and neighboring areas participate to provide residents with their dining needs.  You can walk, bike, or take the free trolley along Adams Avenue to get there.
Since Normal Heights borders many incredible neighborhoods, it is only natural for one to look and explore the next area. From the outside, you might get away from the noise without being more than a stone's throw from the action by wandering off to the bordering canyons of the city.
Conclusion for Normal Heights
The basic concept of Normal Heights is that it's a space where individuals can express themselves freely. If you like meeting new individuals or observing people, it's an excellent location to visit. This area allows you to get a sense for what life in San Diego is really like.
If you want to avoid traditional tourist activities while still being near to area attractions, consider Normal Heights. It's also a great location for people who like learning and interacting. Visit here if you enjoy learning and interacting!
Before you go, pay a visit to the street fairs and festivals that Normal Heights has to offer. There are several compelling reasons to attend one, as well as good reasons to avoid them!
Book your trip outside of festival periods if you want a less-crowded atmosphere. Stay through one of these celebrations for a more party atmosphere. Enjoy the beautiful ambiance of this San Diego neighborhood, either way.
Other articles you might like: