Overview
Point Loma is a peninsula located in San Diego, California. It is surrounded by the Pacific Ocean on three sides and the San Diego Bay on the fourth.
This makes it a popular spot for tourists and locals alike.  There are plenty of things to do in Point Loma, and we're going to tell you all about them!
Brief History
Loma is the Spanish word for hill. The original Spanish name of the peninsula was La Punta de la Loma de San Diego, translated as Hill Point of San Diego. This was later anglicized to Point Loma. The original Kumeyaay name was 'Amat Kunyily' meaning "black earth."
Juan Rodríguez Cabrillo departed from Mexico on September 28, 1542, in command of the Spanish crown's first voyage to explore the west coast of what is now the United States.
Cabrillo referred to San Diego Bay as the "very advantageous enclosed port." It's possible that Cabrillo docked his flagship on Point Loma's east shore, most likely at Ballast Point. This was the initial landing by a European in California; therefore, Point Loma has been called "where California began."
The historic La Playa Trail, the first European path on the West Coast, stretched from the Mission and Presidio to La Playa, where the cargo was unloaded via small boats. Rosecrans Street is a portion of the route that continues to exist.
La Playa became the city's "port" until New Town (current downtown) was built in the 1870s.
The rest of the fort was developed into Fort Rosecrans National Cemetery and Cabrillo National Monument.
Following the death of Helena Blavatsky, its creator, Theosophy's headquarters was relocated to "Lomaland," a hilltop campus overlooking the sea in Point Loma.
Point Loma Nazarene University now occupies the former Lomaland site.
The Old Point Loma lighthouse, an icon that is frequently used to represent the city of San Diego, is one of San Diego's most well-known landmarks. The tiny, two-story lighthouse was erected on the southern point that forms the bay's entrance with Coronado in 1854 and was first lit on November 15, 1855.
The Point Loma Soaring Museum is a National Landmark of Soaring for its numerous record flights that occurred along the peninsula.  Near the entrance to Cabrillo National Monument, two plaques commemorate these achievements.
Demographics
The Point Loma peninsula is home to a number of different communities. The majority of the neighborhoods on the Point Loma Peninsula are single-family houses. The commercial and commercial core of the peninsula is known as Point Loma Village. Its retail businesses cater to both local people and yachting and sport fishing enthusiasts.
Point Loma has a population of just over 14,000 people, with a median age of 35.8. Of this number, 50.2 percent are males and 49.79 percent are females. 90.32 percent of the population in Point Loma is made up of US-born citizens, whereas 5.71% are non-US-born individuals. Non-citizens make up 3.97 percent of the Point Loma population.
Point Loma has a population of just over 6,000 people. Each house in Point Loma is made up of approximately 2 members. Family homes make up 43% of Point Loma households, while non-family units account for the remaining 57%. Additionally, 18% of households have children, and 82%vare childless.
The typical yearly household income in Point Loma Heights is $113,005, while the median household income is $85,299 per year.
Point Loma has over 6,000 homes and was built in 1962 on average. 40% of the houses in Point Loma are owned by their occupants, while 60% are leased by renters.
Popular Restaurants in Point Loma
No trip to Point Loma would be complete without checking out some of its delicious restaurants. Here is a list of our favorites.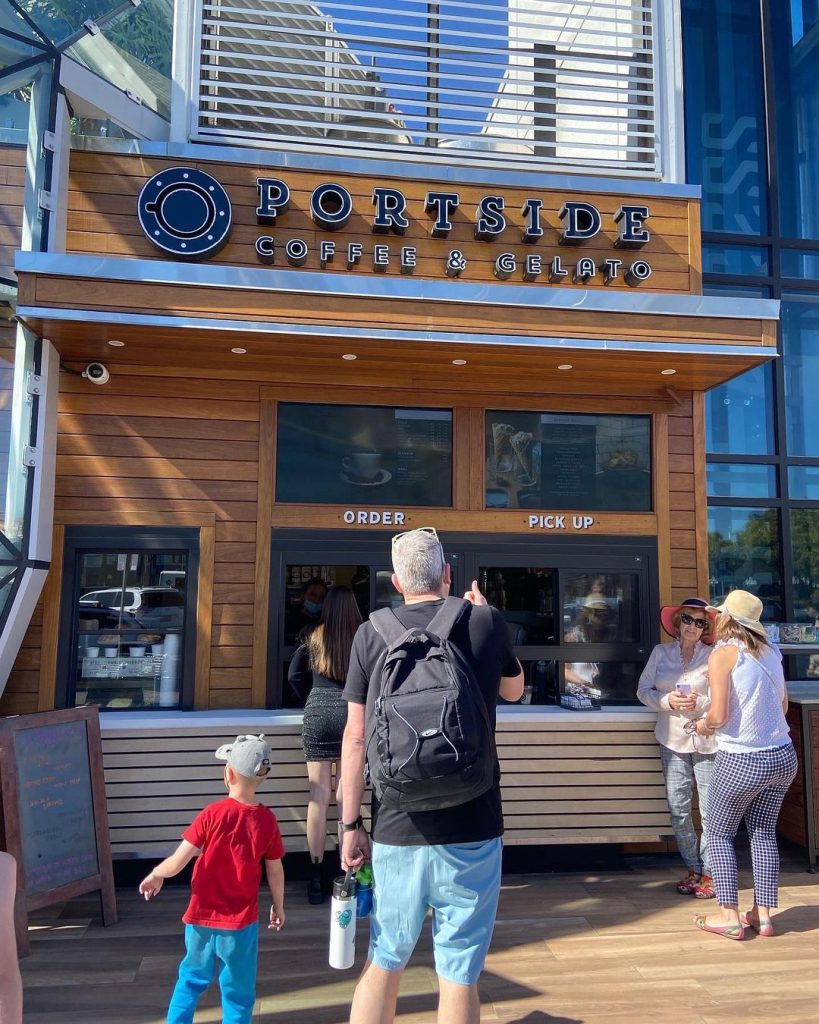 Things to Know Before You Visit
On the Peninsula's Bay (eastern) side, there are three yacht clubs, including the San Diego Yacht Club, which was home to America's Cup from 1988 to 1995.
On the bay side of Point Loma, there are six tiny-boat marinas.  There is also a commercial dock that supports both sports fishing cruises and seasonal whale watching excursions.  Sportfishing operations in Point Loma are among the biggest in Southern California.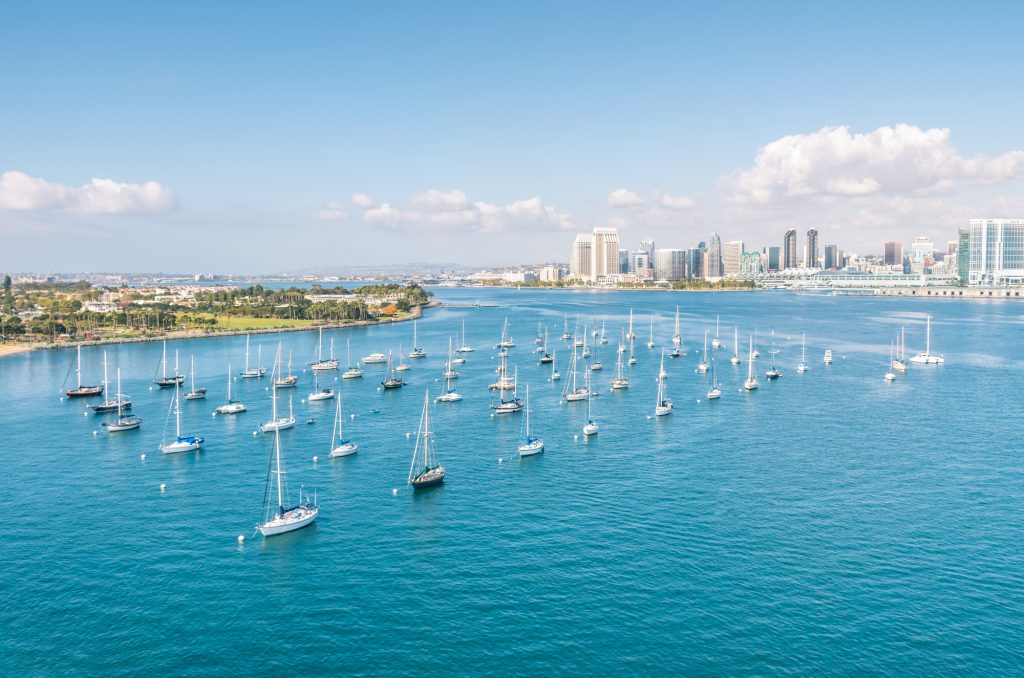 The Bay has several additional businesses connected to sailing and fishing, such as marine supply stores, yacht brokerages, boat repair yards, and hotels and motels that cater to fishermen. Some restaurants and lodges provide moorings for visitors who come by water.
The Sunset Cliffs are located on the western side of the Peninsular, opposite Kew Beach.  For views of the sea and sunset, tourists and locals come to the cliffs on that peninsula's west coast.
There are a number of hotels, eateries, and local companies in the Point Loma region.  The Point Loma Youth Hostel, which is in the Voltaire business center near Ocean Beach, is popular with travelers from all over the world.  In the Midway neighborhood of Point Loma are the San Diego Sports Arena (now Pechanga Arena San Diego) and the SOMA live music Venue.
Each April, the Day at the Docks festival in Point Loma recognizes the sportfishing sector on San Diego's west coast.
The Feast of the Holy Spirit, or Festa do Espirito Santo, is a religious celebration organized by Point Loma's huge Portuguese community. Since 1910, it has been held annually and is San Diego's oldest ethnic custom.
The Cabrillo Festival is a weekend-long celebration of the landing of Juan Rodríguez Cabrillo in Point Loma in 1542 each summer.
On five Friday evenings in a local park each summer, there is a free outdoor concert series with local musicians. Be sure to check out the website if you are here during the summer!
Points of Interest
First and foremost, Point Loma is a great spot for whale watching. The best time to see whales is from December to April, so be sure to visit during those months! There are also plenty of other marine life to be seen, including dolphins and seals.
In addition to whale watching, Point Loma offers plenty of other outdoor activities. There are several parks in the area, as well as a number of hiking trails.
The Cabrillo Recreation Center and a few modest neighborhood parks are located in Point Loma.  Liberty Station, which has a nine-hole golf course, is home to a huge waterfront park.  If you're into golf, this is a great place to start.
The Cabrillo National Monument, which honors Juan Rodríguez Cabrillo's landing in San Diego Bay in 1542 as the first European to touch down in California, is located on Point Loma.  Take in his amazing journey as you stand next to Cabrillo's statue and enjoy panoramic views of the bay and downtown San Diego cityscape.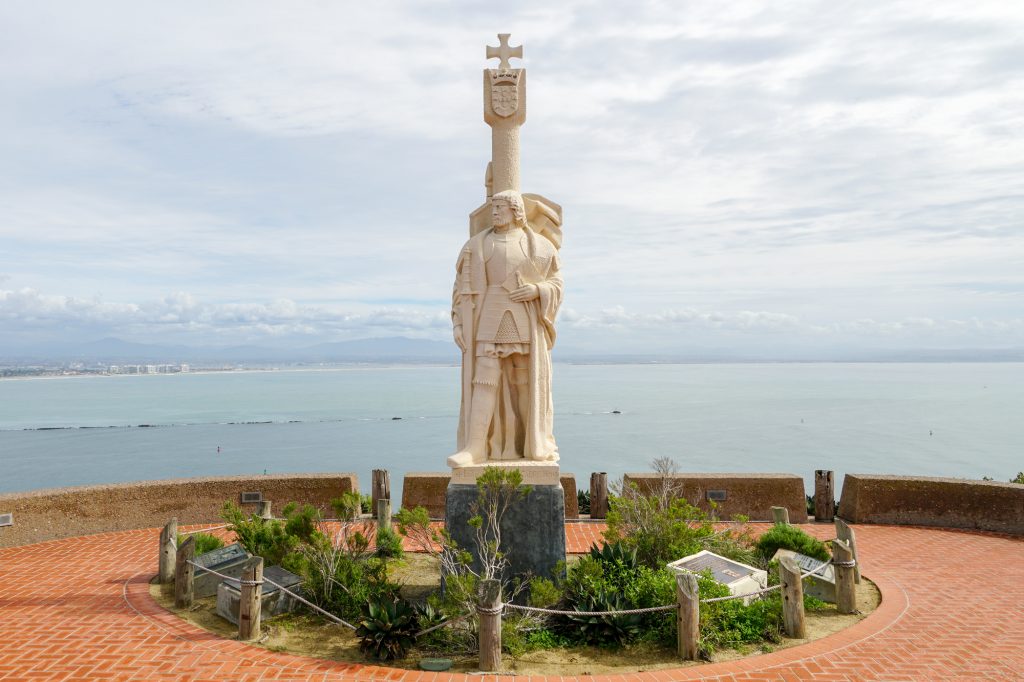 When the tide recedes, you'll find flowery anemones, crabs, mollusks, and a variety of other marine creatures dwelling in the reef at the Old Point Loma Lighthouse.
The Fort Rosecrans National Cemetery, a somber memorial for those who have served our country and a peaceful environment for reflection, is located in Point Loma.
The Point Loma Native Plant Garden has plants and flowers indigenous to the San Diego region.
The Point Loma Branch Library, which is located off Voltaire Street, has a huge 25,000-square-foot capacity and over 80,000 books.  It also includes a kitchen space, a community meeting room, and outdoor sitting patios.  The lower level of the children's library in San Diego is the City's largest with a simulated ship, reading seats that resemble surfboards, an art area, and a Story Time Zone.
Conclusion for Point Loma
If you're looking for a relaxed, coastal community to call home, Point Loma may be just the place for you. With its stunning ocean views and laid-back atmosphere, it's no wonder this neighborhood is a favorite among San Diegans.
And while Point Loma may be idyllic, it's important to remember that it's also a vibrant city with plenty of things to do. From world-class dining and shopping to beautiful parks and beaches, there's something for everyone in this seaside enclave.
So, if you're thinking about making the move to Point Loma or playing tourist for a weekend, be sure to keep these things in mind.
Other articles you might like: