What is Splash House?
If you're trying to check the "ultimate pool party festival" off your bucket list – Splash House is for you! Think of Splash House as summer tans, eclectic music, bathing suits, and overall good vibes. Palm Springs is a SoCal favorite for resorts, heat, pools, and relaxation. Splash House brings together pools and music and amps up the excitement for festival goers. The event allows attendees to dance poolside to house and electronic music from various DJs in the industry to deliver an unforgettable experience. 
You have 3-weekend options to attend that span from June to August and each weekend brings on the festival heat for 3 days. The festival is spread out among 3 hotels in the Greater Palm Springs area: The Saguaro, Renaissance Palm Springs, and Margaritaville Resort. General admission (GA) wristband holders have access to all 3 hotels throughout the weekend. 
Visit the link below for more information on how to purchase tickets each year:
Where to Stay in Palm Springs
Be sure to book your hotel or vacation rental asap as lodging fills up quickly for Splash House weekends. If convenience is your preference, staying onsite at 1 of the 3 named hotels is ideal. Although prices are spiked high, it can be worth it for logistical purposes.
I took a girls trip and we ultimately decided to stay at the Ace Hotel so that we could escape all of the chaos from the festival when we wanted to have our quiet time. We took the Ace Suite and it felt like we were coming home to an oasis. It had an upscale mid-century modern feel to it that includes two pools and a spa.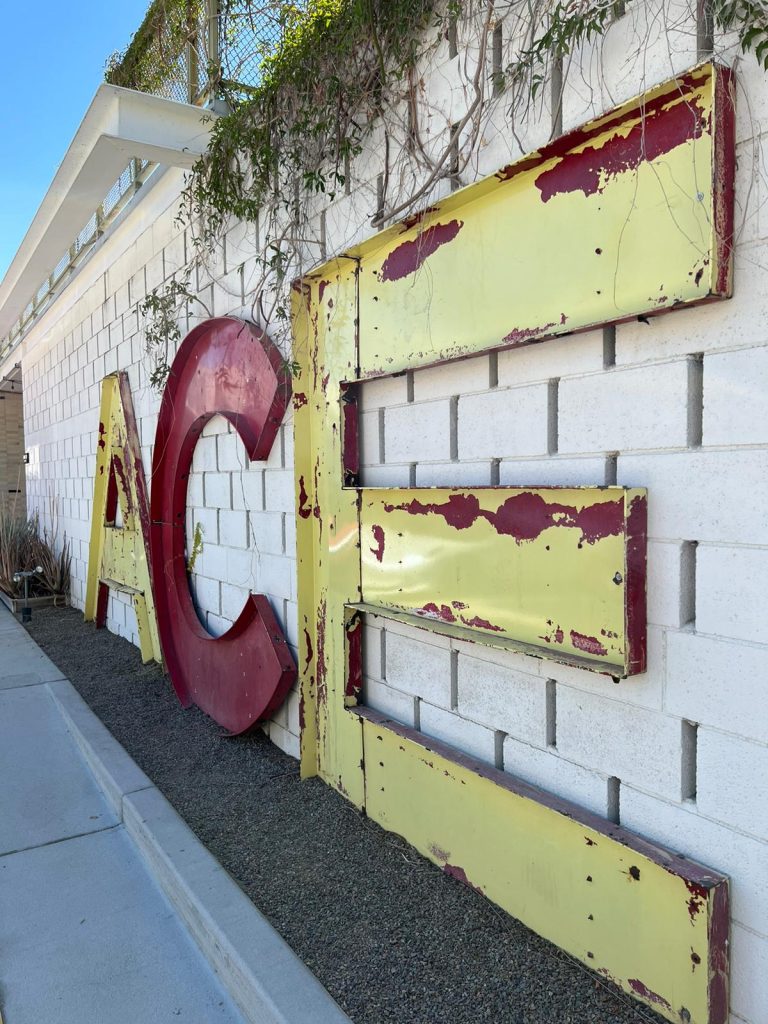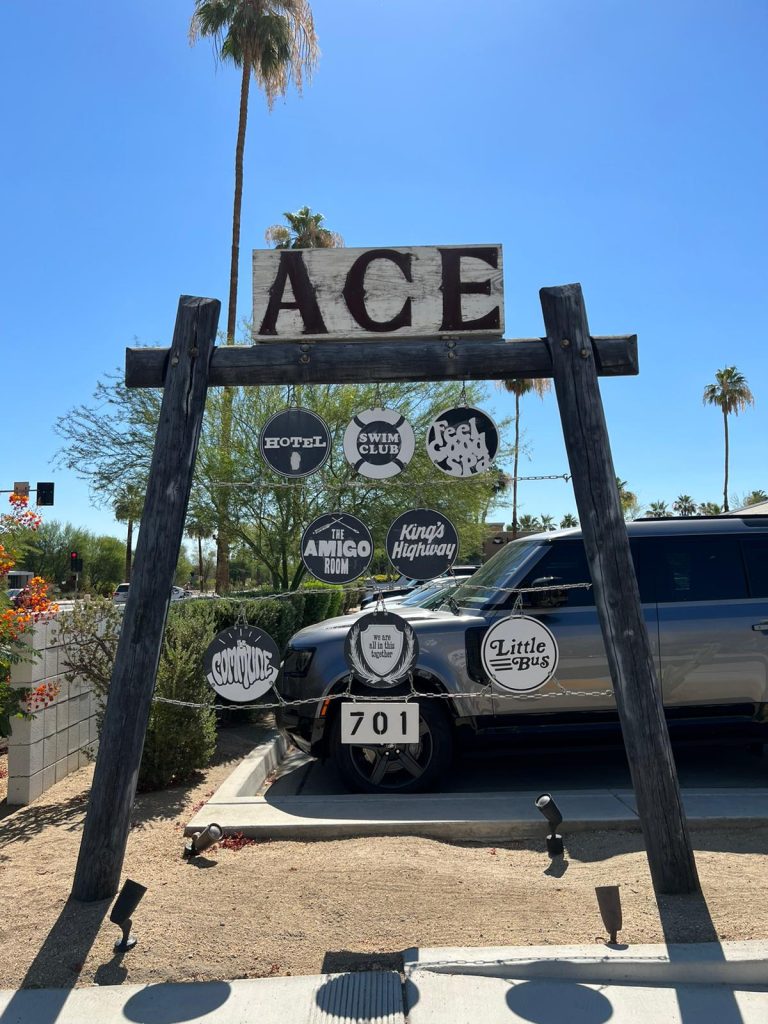 Alternatively, there are a plethora of vacation rentals (Airbnb & VRBO) nearby that are great and provide the flexibility to make that morning breakfast before heading out for the day. Don't worry about transportation between festival hotels once at a hotel – you can hop on a (free) shuttle that'll transport you between hotels throughout the day. Get on a bus and let the driver take care of the rest. 
The desert weather is perfect for all-day poolside dancing and the heat remains through the night. Be sure to hydrate, hydrate, hydrate because the Palm Springs sun does not mess around. Water stations are scattered throughout each of the hotel venues for ease of access. Concessions are available for purchase throughout the weekend event – food, drinks, and swag. All concession stands accept cashless transactions. 
What to Pack for Splash House
Be sure to pack light but don't leave the house without your favorite bathing suit, sunscreen (aerosol cans are not allowed at the event), fanny pack, sunglasses, and summer hat. While dancing poolside under the sun, you'll want to have less to worry about when it comes to personal belongings. Just in case you misplace your most prized sunglasses, have no fear as there is a central lost and found. Less is more! 
Conclusion for The Ultimate Survival Guide to Splash House in Palm Springs
Rally your festival friends and get the group chats going. Purchase your Splash House general admission pass asap as you won't want to miss this festival! Book your weekend stay, plan your matching outfits, and pack your bag because Palm Springs here you come. 
Other articles you might like: