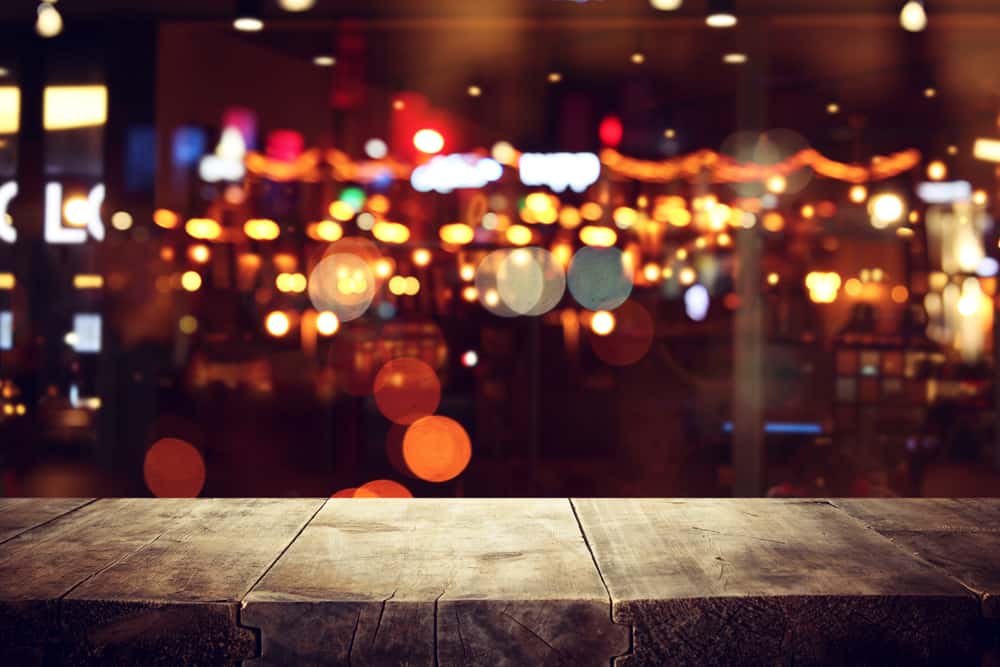 The 10 best nightlife spots range from lounges, bars, taverns, breweries, arcades, to much more located right here in North Park, San Diego! Browse our recommendations to find the right spot for you and your friends to check out!
Whether you are looking for just a relaxing evening, great deals at a happy hour, or a "wild" night out, there are a variety of spaces or venues that are offered suitable to your taste.
Maybe you don't want to stay put at one location and would rather hop over to somewhere new, they are all located close by.
In no particular order, here we share our guide to the top 10 best nightlife spots in North Park, San Diego.
True North Tavern
Address: 3815 30th St, San Diego, CA 92104
Phone: 619-291-3815
Website: http://www/truenorthtavern.com
True North opened in 2009 as a large space that offers a unique experience and atmosphere for everyone. This location can be used as a venue, event space for large gatherings, a sports bar to watch some games, or just a casual laid-back bar. Don't miss out, open 7 days a week, including a daily happy hour between 3:00 P.M to 6:00 P.M. It includes two full-service bars, two outdoor patios, pool tables, and 30 taps. Keep in mind, with constant loud music, this may not be the spot for you to catch up with your friends over a cocktail. However, as a bonus, there are occasional food trucks just outside the venue as an extra selection. For your convenience, there is a paid parking structure, not more than $5 a night.
Polite Provisions
Address: 4696 30th St, San Diego, CA 92116
Phone: 619-677-3784
Website: http://politeprovisions.com
Polite Provisions is the spot to go to if you are a local here or even visiting, especially during the holidays! They go above and beyond to decorate for Christmas evoking the holiday spirit within everyone. The downside is that they do not offer reservations, so we suggest getting there early. Their creative cocktails are a must-try, including the specialized Hawaiian drinks or holiday cocktails. If you are interested in cocktail classes, check their online website periodically throughout the year to sign up. To park, you can access a private lot off 30th Street for guests only, otherwise, street parking is available if filled.
West Coast Tavern
Address: 2895 University Ave, San Diego, CA 92104
Phone: 619-295-1688
Website: http://www.westcoasttavern.com
West Coast Tavern offers a vintage ambiance, yet modern and classic with a touch of old school. If you are catching a show at The Observatory located nearby, this is a great location to grab dinner before. Be sure to check out the seasonal menus from Chef Marcos Navarro. Note, the kitchen is closed on weekends between 4:00 P.M. and 5:00 P.M only. Feel free to make a reservation ahead of time to guarantee a seat and shoot for happy hour between 5:00 P.M. through 6:00 P.M. daily. You are guaranteed a good time with a bottomless mimosa brunch on the weekends! If you are feeling artsy, they offer a 2–3-hour paint class with no experience necessary.
Lips
Address: 3036 El Cajon Blvd, San Diego, CA 92104
Phone: 619-295-7900
Website: http://www.lipssd.com
Lips is an exciting place known for drag shows with performers that are highly talented! Unforgettable birthdays, celebrations, and bachelorette parties are made here! Sign up online for a different show each day of the week. Prices for each show package including dinner range from $29.95 to $41.93 being a 3-course dinner. Reservations are highly suggested and can be made up to 2 weeks in advance requiring a credit card on file. There will be a no-show charge for holding empty seats up to $15 per guest. Sunday brunch includes bottomless champagne, mimosas, or bloody Mary's.
U-31
Address: 3112 University Ave, San Diego, CA 92104
Phone: 619-584-4188
Website: http://www.u31bar.com
U-31 is more of a club with rotating DJs on Saturdays drawing in crowds to dance. You have the option to purchase bottle service and feel like a VIP near the dance floor that includes front-of-the-line access upon arrival. It's not just about the dance floor, but there are pool tables and a full menu to order food.
Seven Grand
Address: 3054 University Ave, San Diego, CA 92104
Phone: 619-269-8820
Website: http://www.sevengrandsd.com
If you are looking for a whiskey bar, look no further, as Seven Grand provides a huge selection of whiskey. It even offers a membership program to explore the finest whiskey's providing educational content on each and tastings featuring Master Distillers, International Brand Ambassadors, and recognizable members of the liquor industry. You may also book your own custom private whiskey tastings for groups. Catch the classy vibe open daily from 4:00 P.M. to 2:00 A.M including happy hour between 4:00 P.M. and 8:00 P.M.
Coin-Op Game Room
Address: 3926 30th St, San Diego, CA 92104
Phone: 619-564-6924
Website: http://coinopsd.com
Coin-Op Game Room is the first arcade bar in San Diego. This is suitable for all ages to partake in some or all of the 25 games ranging from childhood classics to modern-day games. These are focused on the 80s and 90s fun classic games. Join in on the friendly competition between you and your friends with a cocktail in hand. Don't miss the free play on the last Sunday of each month, all day long, and the happy hour during weekdays between 4:00 P.M. and 6:00 P.M.
Redwing Bar and Grill
Address: 4012 30th St, San Diego, CA 92104
Phone: 619-281-8700
Website: http://www.redwingbar.com
Redwing Bar and Grill is a well-known dive bar that has pool tables, a spacious outdoor patio, and karaoke on Tuesdays through Sundays starting at 7:00 P.M. If you are not into karaoke, check for the daily happy hours to sip on a drink and socialize instead.
North Park Beer Company
Address: 3038 University Ave, San Diego, CA 92104
Phone: 619-255-2994
Website: http://www.northparkbeerco.com
For all the beer connoisseurs, there are all sorts of beer to fit everyone's style here at North Park Beer Company! With a beer in hand, the kitchen caters to a pub-style menu featuring Mastiff Kitchen from the food truck Mastiff Sausage Company. This establishment first started in 2016. If you have a four-legged friend, you can bring them along, located in the back patio. Whether you want to grab a beer inside, you can also purchase beer to-go and take advantage of their local home delivery services.
Pecs Bar
Address: 2046 University Ave, San Diego, CA 92104
Phone: 619-296-0889
Website: http://www.pecsbar.com
Last but not least, Pecs Bar welcomes the LGBTQ community and everyone in between. This bar celebrates diversity and inclusion and is a bar for everyone. It is a great place to start the evening and indulge in happy hour from 4:00 P.M to 7:00 P.M. on weekdays.
Conclusion for The 10 Best Nightlife Spots in North Park
There are an overwhelming number of restaurants, lounges, bars, and other entertainment spots in North Park to choose from. Therefore, we have simplified it for you to select from a range of places for a great night out. At least or more of these options listed will be suitable for the type of night you are looking for.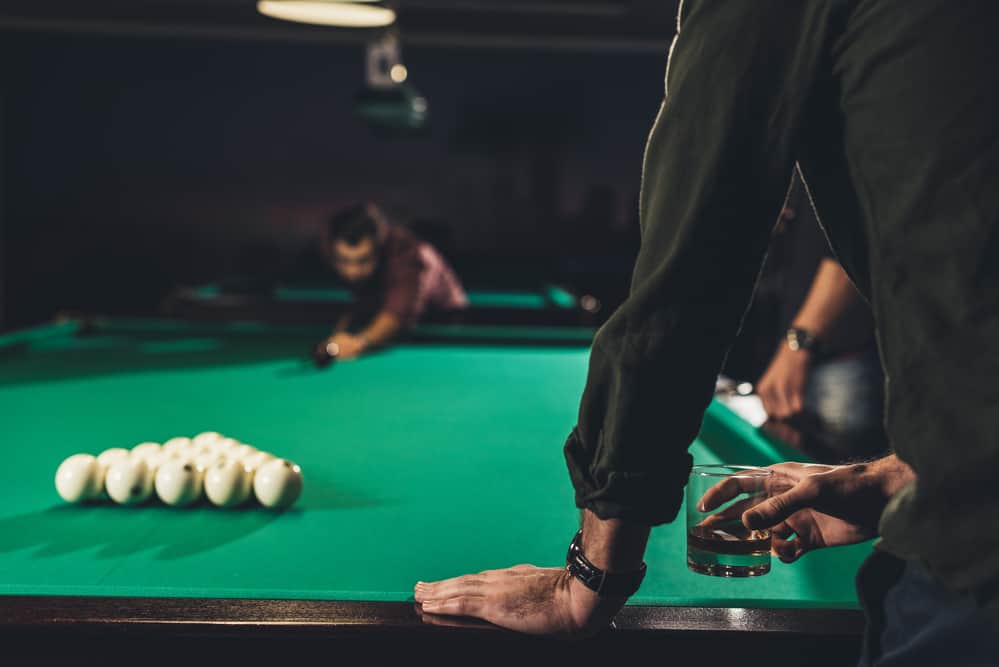 Other articles you might like: