Los Angeles is one of the most photogenic cities in the United States, and it has to be one of the most appealing prospects for Instagram photos. Los Angeles is jam-packed with fantastic locations to Instagram from its vast hills a few minutes outside of town to lovely beaches.
It's not just the beautiful weather and palm trees that make Los Angeles such an appealing destination. LA has world-class galleries and murals, as well as a slew of top taco stands, juice bars, and Michelin-starred restaurants, covering more than 500 square miles from the ocean to the San Gabriel Mountains.
Every sunset in Los Angeles is stunning, which is why we enjoy visiting here so much. If you're visiting LA for the first time, renting a car would be a good idea as most of the city is spread out. You can easily make this drive from San Diego to Los Angeles in less than three hours.
Before scrolling down our list of best places to take care pictures in Los Angeles, California, you can check out these other recommendations from our team at WanderingCalifornia: Best Spots for Night Photography in San Diego
How to take good car pictures with your phone
When it comes to capturing the ideal photograph, knowing and understanding how your phone's built-in photo capabilities work is critical.
There are many options for photographing each subject. Understanding ideas such as negative space, symmetry, and patterns, as well as the distinctions between excellent food photography practices, people photography techniques, and landscape photography methods will drastically improve your photos.
Whether you're using a professional-grade camera or your phone in your back pocket, there are many common photographic best practices that overlap. The rule of thirds, comprehending how zooming in affects the quality of your picture, the "golden hour," and much more are all photography techniques.
It's crucial to keep a few things in mind when capturing your photo. Make an effort to give focused consideration to the format that the picture will be used. For example, hold the phone horizontally rather than vertically if you're taking a portrait.
When shooting images using your phone, keep your hands as still as possible. This will assist in the focus of your subject.
Finally, never be afraid to shoot a lot of photographs because you may never know what memories you'll want to revisit.
Tips for taking car pictures
Choose a location that is visually appealing. The brain prefers patterns and symmetry, according to studies. Playing into this tendency generally results in more aesthetically attractive photographs. For example, placing the subject of the photograph next to a reflecting surface frequently produces intriguing and calm images.
Use patterns to your advantage. Patterns naturally attract us, as previously said. Try to include any patterns you discover in your environment (such as sidewalk lines or wood designs) in your photograph.
Keep it simple: simplicity is key. An engrossing photo may overwhelm an audience, and keeping your pictures basic will give your subjects more attention.
Best places in Los Angeles to photograph a supercar
These are some of the best locations in Los Angeles for automotive photography:
Santa Monica Beach and Pier
Santa Monica Beach is a 25-minute drive from Los Angeles. This stunning location offers an infinite number of Instagram-worthy backdrops, with its brilliant lifeguard posts, pier amusement park, and sunny beach. A full and exciting day will be had here thanks to the lively lifeguard stations, fairground on the pier, and beautiful beach.
This is a fantastic photoshoot location whether you're walking along the sandy beach, riding on the Santa Monica Pier, or admiring the city lights behind you. If you want some photographs at this popular destination, get up early and bring your coffee to go because Santa Monica Beach and its parking lot are quickly packed!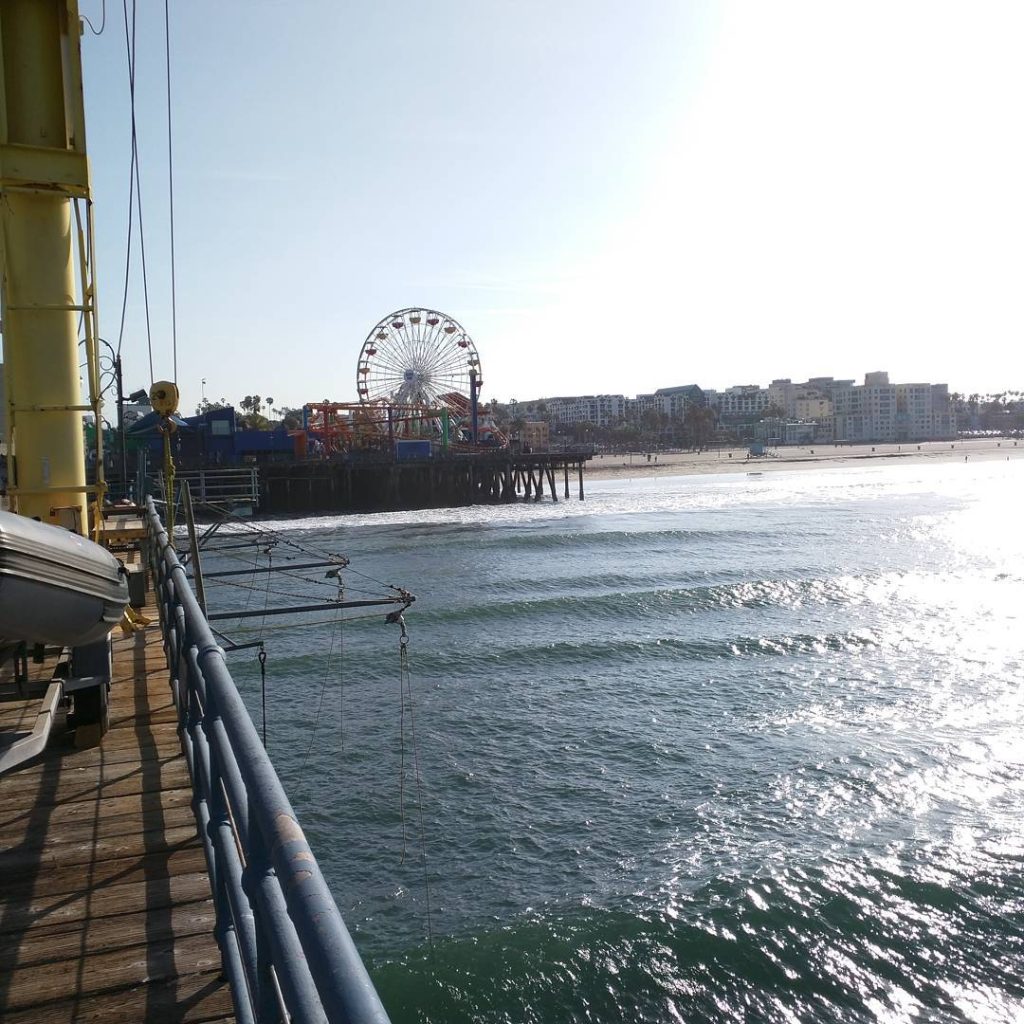 Griffith Observatory Park
Griffith Park is one of North America's finest urban parks, with a variety of settings that are perfect for photographs. The beautiful architecture of Griffith Observatory, as well as the city lights of LA, may be captured. Take a look at the many things to do in the area around the park. Check out the Bronson Caves, sit at the Greek Theatre, or pretend you're keeping up with the Hollywood sign. It's nearly hard to get bored at Griffith Park!
El Matador Beach in Malibu
The seaside walk on this tiny island is a popular picnic spot and ideal for a lovely beach day or a fantastic photo shoot. El Matador Beach is on every photographer's list (and makes sense why!). Visit the sea caverns and arches, as well as look out for any models posing on the sand. Stay here until the golden hour to witness the sunset because it's magnificent.
Venice Beach Boardwalk
Another one of Los Angeles' most Instagrammable spots is this bustling Venice boardwalk, which is filled with shops, art, and palm trees. It's a must-see for any visitor to LA. Here are some photo locations near Venice Beach to consider: the beach, the skatepark, and the boardwalk. Pose alone or with your friends and family; either way, you'll end up with amazing photographs! Check out the Venice Canals if you want to take a step back from all the commotion. You'll feel as though you're in Italy rather than California.
Hollywood
The heart of the film business in Hollywood implies that there are always new things to experience. Lake Hollywood Park offers beautiful views of the Hollywood sign, as does climbing up to Hollywood peak. (If you continue walking, you'll reach the Griffith Observatory!) From up there, the vista is breathtaking.
Hollywood Boulevard is the place to be if you want to get involved. The Hollywood Walk of Fame and the legendary Pink Wall are two excellent shooting locations. This wall dubbed an "LA Instagram Phenomenon," is one of the best spots to capture photos since it's called a "Wall for Instagram."
Stop by Melrose Avenue to see some wonderful stores and restaurants if you're near the Pink Wall. It also has plenty of interesting-colored structures to photograph with your family or friends in front of. Sunset Boulevard, just a few blocks west, is home to the famous five-star Beverly Hills Hotel, which is easily identified by its bright pink color.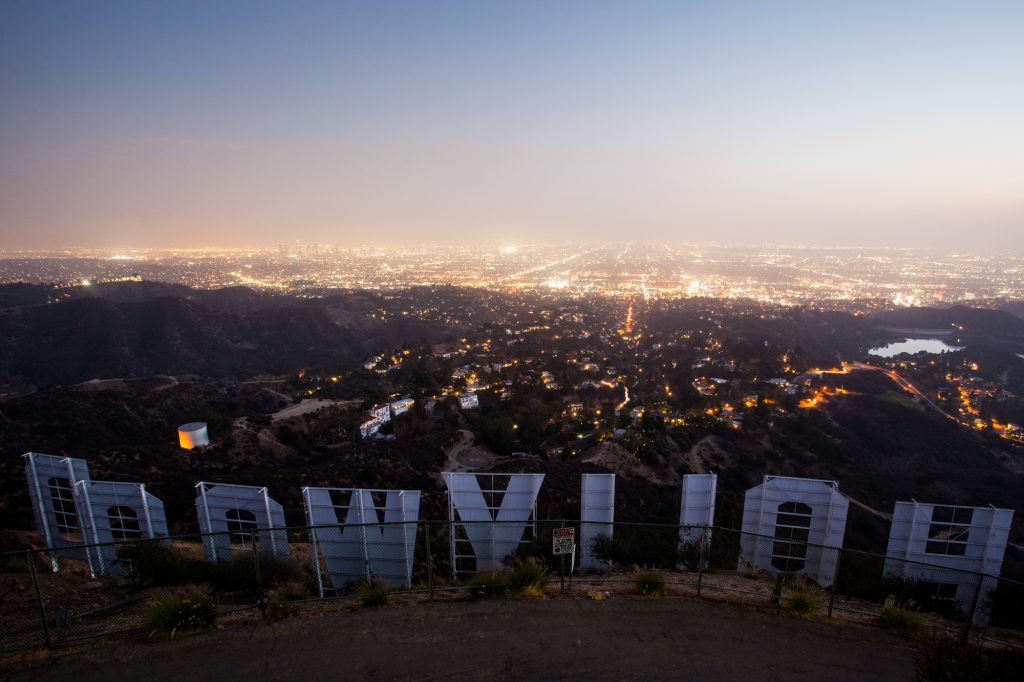 Arts District in Downtown LA
The Arts District is one of Downtown Los Angeles' most popular areas for good reason. This neighborhood is adorned with amazing and vivid street art by LA artists. Whether you're an artist or not, this location's a must-see.
Like the Pink Wall, this area is one of the most Instagrammable in Los Angeles. It's a favorite spot for all of the famous Instagrammers, and we're not surprised if you've seen photos of these structures before! They're all over Instagram. While you're in town, take a look at the Walt Disney Concert Hall on South Grand Ave., which was designed by Frank Gehry and resembles a copper ship when viewed from afar.
Mulholland Drive
The Mulholland Drive scenic route connects the San Fernando Valley to the Los Angeles Basin and Downtown Los Angeles. Mulholland Drive is home to some of the world's most exclusive and costly residences, which are primarily inhabited by Hollywood celebrities. The road provides spectacular vistas of the Los Angeles Basin, the San Fernando Valley, Downtown Los Angeles, and the Hollywood Sign. Mulholland Drive has some of the world's most exclusive and pricey houses, which are mostly inhabited by Hollywood celebrities.
Below are some of the spots that we found to be scenic.
Angeles Crest Hwy
The Angeles Crest Scenic Byway climbs and twists its way for 66 miles through the Angeles National Forest, chaparral and montane forest environments, on the San Gabriel range's highest and most spectacular ridges.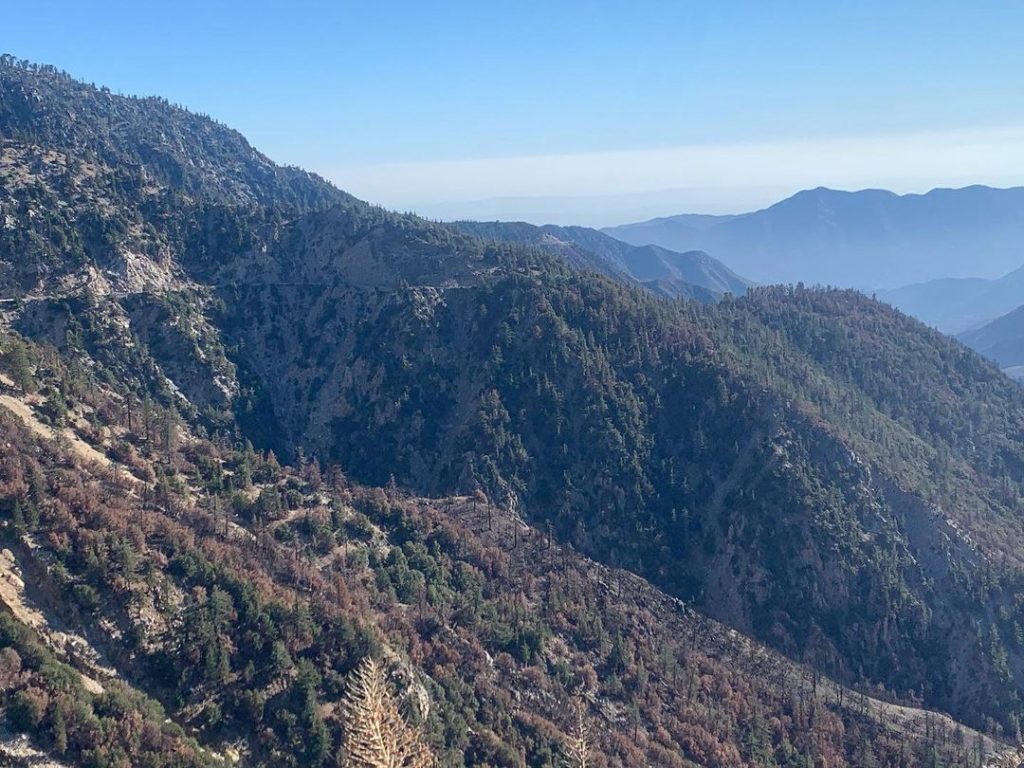 Hancock Park
The Hollywood sign framed by palm trees is one of the most 'L.A.'" I can think of shots. You may capture that view from Windsor Blvd between 4th and 6th in the Hancock Park area. For this, you'll need a zoom lens; smartphone cameras won't do justice to the vista.
Conclusion for the Best Places to Take Car Pictures in Los Angeles
Talented photographers can make any place look good but sometimes it takes a little help from Mother Nature- or in this case, some world-famous landmarks. If you're ever feeling uninspired or just want to switch up your Instagram feed, head on over to one of these locations for some guaranteed amazing photos.
Each location offers a unique backdrop for your photos that is sure to make your friends and family jealous. So next time you're in LA, be sure to check out one (or all!) of these amazing locations!