San Diego is recognized for its beaches, zoo, and wonderful weather. Snow, not so much. San Diego's mountains, on the other hand, receive snow each year and are a fantastic destination to explore in the winter, whether you're looking to sledding down a hill or trekking through nature.
Let's get this straight:
Many people mix up weather and climate, but they are not the same. Weather is the state of the atmosphere over a short time frame, whereas climate refers to how the atmosphere behaves over long periods of time.
Weather is the study of the atmosphere, in particular its behavior and effects on life and human activities. Temperatures, humidity levels, precipitation, cloudiness, brightness, visibility, wind speed, and direction are all examples of weather.
The climate of San Diego
San Diego's climate is sub-tropical, with mild winters and hot summers. The city is located on the Pacific coast of California, in the far southwestern part of the United States, on the boundary with Mexico.
Despite the low latitude (32 degrees north latitude), the weather is generally mild and spring-like throughout the year due to a cold current that flows along the Pacific coast. When, however, the Santa Ana blows, a strong wind from inland regions comes.
The average high temperature in San Diego during August is 80.2°, which places it below the state average of 81.7°. San Diego has 7 pleasant months with temperatures ranging from 70-85 degrees Fahrenheit, making it cooler than most of California. July, September, and August are the nicest months in San Diego.
In the central and interior regions, the climates become more continental as winter nights get colder (occasionally even below freezing), while days are warmer all year.
The months of May and June are characterized by a distinctive natural event that results in a thin layer of clouds covering coastal and rural areas. It's also known as May Gray or June Gloom.
When did San Diego snow?
Only five times in over 125 years of monitoring has snow been observed falling on Lowland San Diego areas.
The last time snow fell in San Diego was on February 14, 2008, when it was observed from 1,700 to 1,800 feet, and the city's last measurable snowfall occurred on December 13, 1967. Light snow is common in parts of east and north San Diego County's mountainous areas, including Ramona and Julian.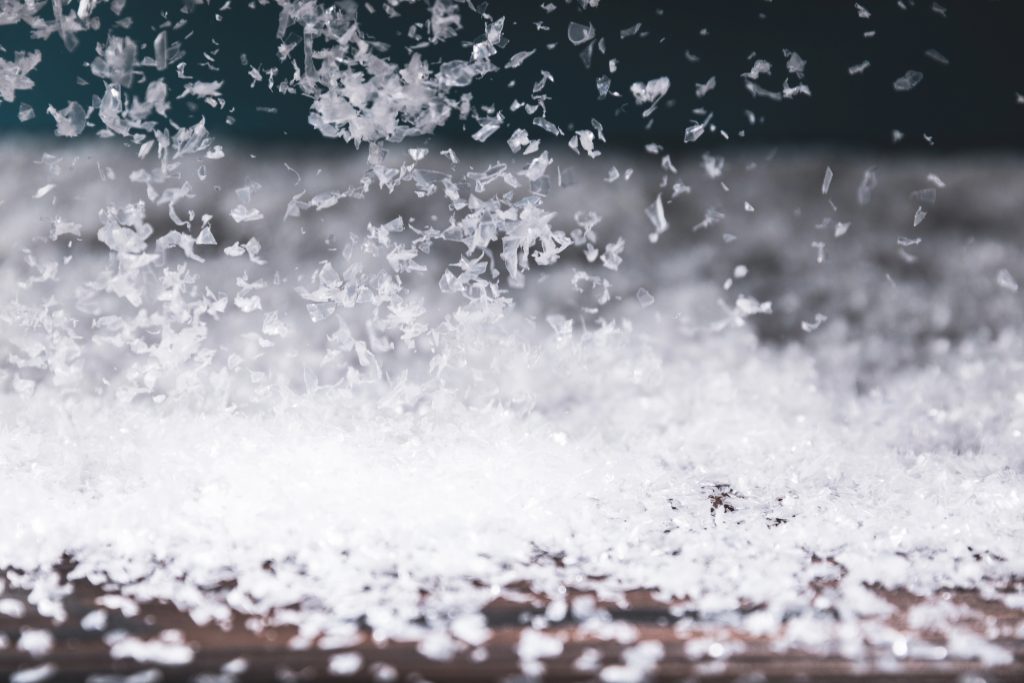 Where does it snow in San Diego County?
Snow falls above 3000 feet in San Diego County, with greater amounts accumulating at higher elevations. For the region, the Laguna Mountains and Cuyamaca Mountains get considerable snowfall, as do the Palomar Mountain and nearby San Jacinto Mountains of Riverside County. While it isn't physically located in San Diego County, Idyllwild and the neighboring San Jacinto Mountains of Riverside County are other popular destinations for snow seekers from San Diego.
How often does it snow in San Diego?
Each year, snow in San Diego isn't as frequent as it is in the county's mountain communities. On at least ten occasions, but only three of them legitimate, snow has been seen in the city limits of San Diego.
In 2004, a study was published on San Diego's unusual snow history, noting that the city has only seen flurries in rare instances. However, on a few occasions, people at the time were given a snowball fight or two.
Where is it snowing near San Diego?
Cuyamaca Rancho State Park
Cuyamaca Rancho State Park is a nice destination for an afternoon of snow, being closer to San Diego than Julian. For free, park in legal turnouts along the highway or pick up a day pass into the park. Stop by for snow fun and then enjoy apple pie and hot chocolate in Julian.
Cuyamaca Rancho State Park Details
Julian
Julian is a great place to visit if you're looking for some fresh air and adventure. Hiking trails, businesses, riding stables, historic locations, and restaurants can all be found in Julian. For a day trip, head to picnic areas and local community parks for open play areas. Try Jess Martin Park or William Heise Park as alternatives. Remember that Julian is a residential town, and its friendly citizens will welcome city folk more if we respect private property (no jumping fences), park legally, and leave no trash behind.
Julian Details
Mt. Laguna
Mt. Laguna, at 6,000 feet above sea level, receives the most snowfall in San Diego County. Mt. Laguna's numerous routes provide wonderful snowshoeing opportunities. Snowshoes may be rented locally at REI, Adventure16, or Sports Chalet. Make it a weekend getaway and stay at the Laguna Mountain Lodge, where you can find pet-friendly rooms.
Mt. Laguna Details
Palomar Mountain
The park has a "Sierra Nevada-like atmosphere" thanks to its big pine, fir, and cedar trees. Palomar Mountain is also home to a popular local attraction, the Palomar Observatory. The observatory at CalTech is a beautiful way to end an enjoyable winter drive.
Palomar Mountain Details
Where are the closest Ski Resorts to San Diego?
Wrightwood
Mountain High
Mountain High, located a few miles from Wrightwood, is home to three resorts that are linked by a free shuttle service. The three mountains may be accessed with single or multi-day tickets. Run or hourly rates are available for flexible ticket selections.
Trikkes are available for rent on East Mountain and allow kids ages 13 and up to ski with the help of handlebars and no bindings. The women's beginner snowboard coaching is open to moms. Students with disabilities can participate in the Mountain High Adaptive Program. Adaptive parking is accessible.
Mountain High Details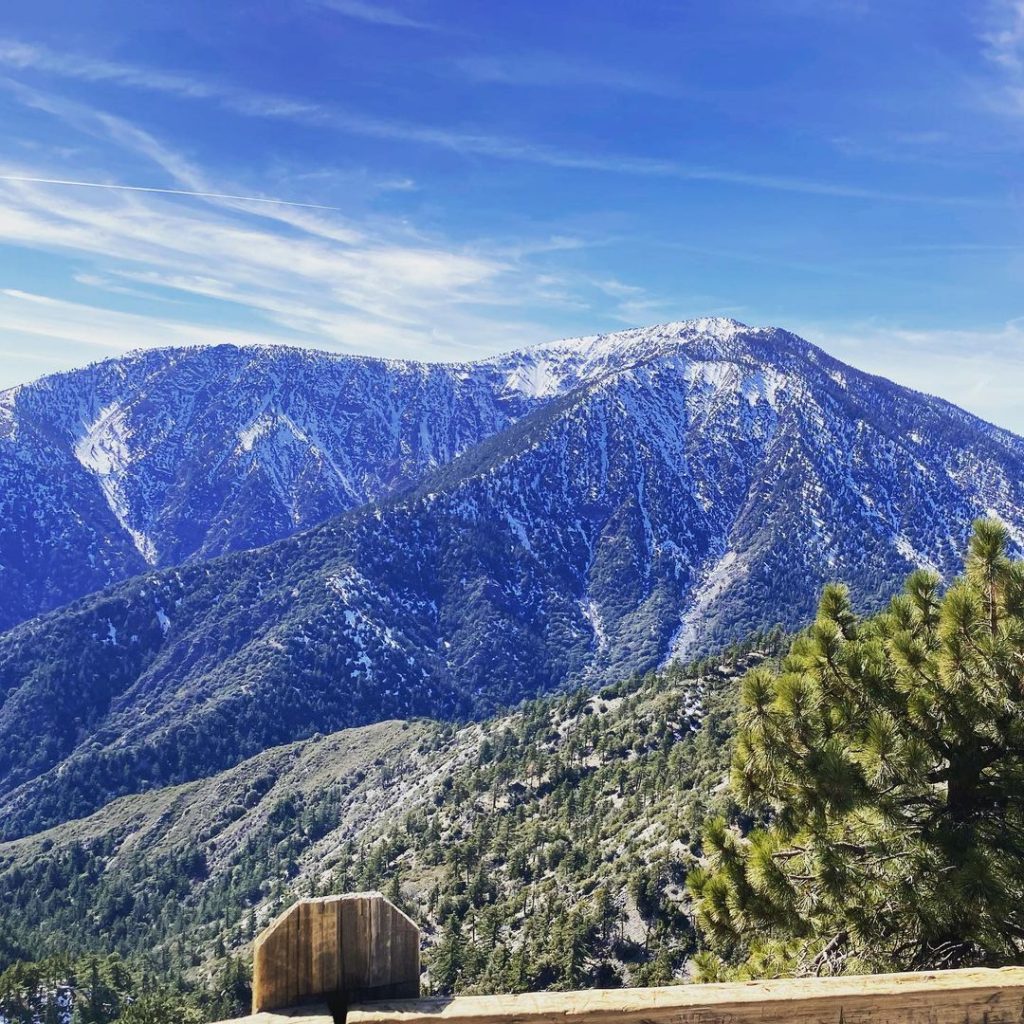 Big Bear
Snow Summit Mountain Resort
Snow Summit has something for everyone, from beginners to experts. Beginners will love the largest learning area in the region. You may even watch lesson videos before enrolling. Freestyle activities abound in fun zones. Snow Summit also offers some of the greatest night skiing if you are trying to catch some runs after work!
Snow Summit Mountain Resort Details
Bear Mountain
Bear Mountain is a fantastic destination for freestyle skiers and snowboarders, with lots of jumps, and transitions. Their Freestyle Camp offers lessons for intermediate and advanced riders aged 8 and up. Riglet Park is a must-see for children between the ages of three and six, thanks to Burton's Learn-to-Ride technology and concentration on safety.
Bear Mountain Details
Running Springs
Snow Valley
Snow Valley, near the mountain town of Running Springs, has skiing and snowboarding for all abilities. Traditional skiing and snowboarding lessons are available at The Children's Learning Center for kids 4–12 years old. Snow Valley's terrain park includes a beginning progression park in the EDGE. It offers an incredible backcountry experience for intermediate and advanced skiers.
Snow Valley Details
Rim Nordic Ski Area
Only in California is cross-country skiing accessible at this address. The most inexpensive snow fun on the West Coast. On 10 miles of groomed trails, all levels are catered to, with snowshoers being encouraged to stray from the beaten path for a unique outdoor experience. Bring some snacks and visit a picnic table along the route.
Rim Nordic Ski Area Details
Snow Day Tips for San Diego
After a snowfall, drive to San Diego's mountains as soon as possible. Traffic into the mountains may become clogged due to the high volume of traffic, police checkpoints (checking for snow chains on tires), and slow and stationary drivers. If you arrive early in the mountains, you can avoid some of this congestion.
Check to see whether the road you want to use is accessible (see below). Some roads might be closed due to heavy snowfall until plows can clear the way during and immediately after a storm. Sunrise Highway, the windy mountain route from Interstate 8 to Mount Laguna, occasionally shuts down during and following storms.
After a storm, highway patrol's frequently set up check stops and turn back cars that don't have chains.  They may demand you to install the chains on your car, depending on the type of vehicle you drive.  Four-wheel-drive trucks and SUVs with all-terrain tires can go through without putting chains on if conditions allow; nevertheless, it's still recommended to bring them in case they're required or because they're needed.
Other articles you might like: