North Park is a vibrant and eclectic community located in the heart of San Diego. It is known for its unique art scene, diverse dining options, and lively nightlife.
Whether you're looking for a place to raise a family or just want a great place to hang out on the weekends, North Park is sure to please.
We will take a closer look at what makes North Park so special.  We'll discuss the history of the neighborhood, highlight some of its top attractions, and tell you about some of the best places to eat and drink.  So read on and discover everything that North Park has to offer!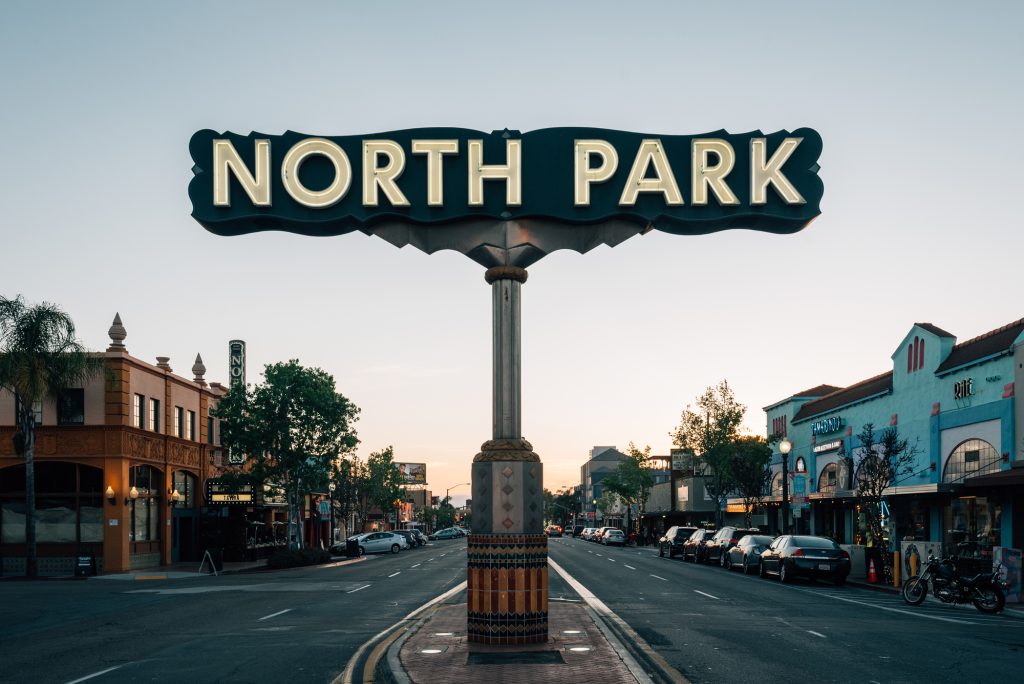 Overview
North Park is located in central San Diego, just north of Balboa Park and east of University Heights.
Over the last decade, North Park has experienced a rebirth, extending its reputation as an ethnically and economically diverse neighborhood while also maintaining its status as a dynamic location. It is attempting to maintain both its history and identity at the same time.
North Park includes the sub-neighborhoods of Burlingame, Altadena, and the Morley Field area (site of the Dryden Historic District). It is also part of the 53rd congressional district, and San Diego City Council District 3.
Divided between the North and the South, each part of town is known for something different.
The bar-hopping area of University Avenue and 30th Street, dubbed "the greatest beer neighborhood in the country," because of several craft-beer businesses including Mike Hess Brewing, North Park Brewing, and Thorn St. Beer, is the epicenter of North Park.
South Park's independent businesses, progressive galleries, and restaurants give top importance to seasonal organics and sustainable meats and seafood, with cuisine available in all price ranges.
Brief History
In July of 1893, Joseph Nash, a San Diego merchant, sold 40 acres of property northeast of Balboa Park to James Monroe Hartley, who intended to plant a lemon orchard.
As the San Diego expansion outpaced the original Hartley lemon grove, it eventually became almost surrounded by Ray Street to the west, 32nd Street to the east, University Avenue to the north, and Dwight Street to the south. Hartley named his region North Park after himself, and a few years later, San Diego referred to its new suburb as North Park.
Demographics
North Park has a population of 33,175 people with a median age of 35. 80% of the population in North Park are US-born citizens, while 11% are non-US-citizen immigrants. Non-citizens make up 9% of the overall population as well as 912 children under 18 years old who live in North Park's schools.
27,504 individuals still call North Park home after having changed residences the previous year.
In North Park, there are a total of 15,507 households, each with two members. Family residences account for 41% of all North Park homes, while non-family units make up the rest. 18% of families have children, while 82% do not.
The typical yearly household income in North Park is $85,026, with a median income of $71,114.
North Park has a population of 17,081 people and was founded in 1966. Of the 15,507 occupied houses in North Park, 28% are owned by residents, while 72% are rented.
Popular Restaurants in North Park
There is also a diverse range of dining options in North Park, from casual eateries to high-end restaurants.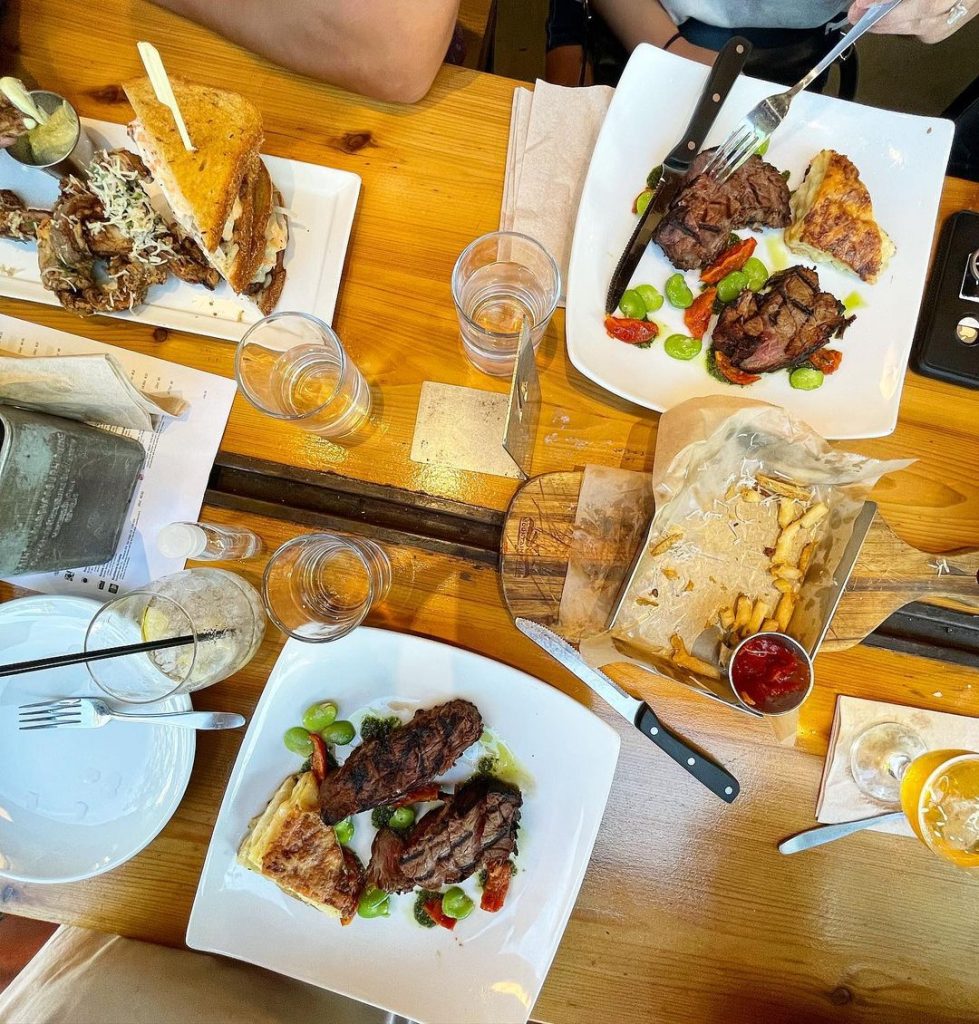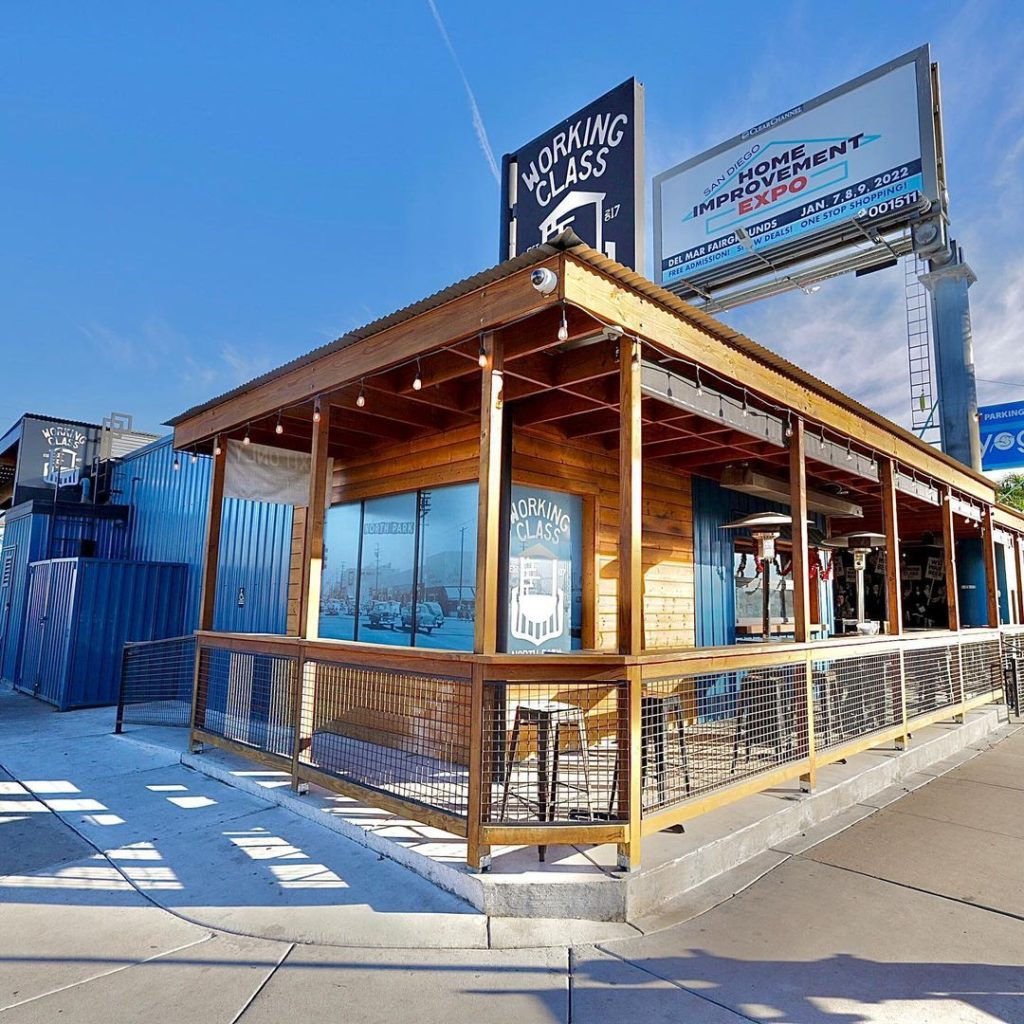 Things to Know Before You Visit
"North Park is one of America's best hipster neighborhoods," according to Forbes, which characterized it as culturally diverse North Park is home to Craftsman cottages, cafes and diners, coffee shops, several microbreweries, boutiques, and the North Park Farmers Market.  The North Park Theater and Ray Street Arts District are also creative strongholds in the area."
With I-805 running through the middle of the city, it's simple to go anywhere you need without much trouble.
The bus line that serves North Park is one of San Diego's most popular. Buses depart frequently from both the airport and downtown.
With all of the top brews and distilleries in the region, North Park has something for everyone. Whether you prefer craft beer, craft cocktails, or stick to the coffee scene, North Park has a wide range of alternatives.
Points of Interest
The North Park sign may be seen on 30th Street and University Avenue, which is regarded to be the neighborhood's heart. Grab a picture here when you're in town visiting.
Every Thursday, North Park has a Farmers Market.  The market is on North Park Way between Granada Avenue and 30th Street, and it runs every Thursday from 3 p.m. until sunset in the Spring/Summer season, and until dark in the Fall/Winter period.  They have more than 35 small businesses; locally grown fruits and flowers; gourmet foods; arts and crafts; books; as well as live music occasionally.
The Ray Street Arts District is in Downtown North Park.  Every month, on the second Saturday, Ray at Night is a gallery walkthrough, in North Park.  It's San Diego's oldest and largest art walk ever held.
In keeping with the historic feel, the Observatory North Park, which was formerly home to Lyric Opera San Diego, was refurbished in 2005 and now stages events.
Conclusion for North Park
North Park is a microcosm of San Diego's hipster culture, with its mustachioed locals, third-wave coffee shops, and vegan tacos.  Its inhabitants are young and tattooed, and the area is packed with craft breweries, vintage clothing stores selling terrariums, and sans-serif stationery.  It's convenient to get around on foot, liberal in its politics, and just a little gritty.
There's a diverse and aware community of individuals from many backgrounds.
North Park, which is just minutes from downtown and has easy access to several expressways, provides San Diego residents with a reprieve from the city's congested traffic.
If you are thinking of moving to San Diego or are just interested in learning more about the city, be sure to check out North Park – you won't be disappointed!
Other articles you might like: