Malibu has a legendary connotation as if all the stars and celebrities vacation here to get their fill of sand and surf. And Malibu does have quite a few insanely wealthy residents, particularly along Billionaire's Beach, where the luxurious surfside homes go for more than the average person will ever make.
And Laguna Beach is also quite wealthy. When you compare living in Malibu vs. Laguna Beach, they're both well above the national average cost of living simply because they're famous beach destinations.
While it could be a few wealthy residents pushing the average higher than it should be, there's no doubt they're both high-end Californian beach destinations. However, there are a few stark differences between them that could be a deciding factor in choosing which to visit.
Before scrolling down, we think you might be interested in this suggestion by our team at Wandering California: Laguna Beach Vs. San Diego
Malibu and Laguna Beach: The Difference Between the Quiet Beach and a Fun Experience
You can't go wrong with either of these destinations. They have fun, sun, and some of the best beaches in the world. Malibu, in particular, is much quieter than Laguna Beach. Not that Malibu doesn't get visitors, but there are fewer tourists than the tourism-centered city.
Malibu is known for great surf, a quiet town, high-end accommodations, and shopping. Malibu has some of the best surf beaches in the world, like Surfrider Beach, along with pricey shopping centers and celebrity sightings.
On the other hand, Laguna Beach is known for its bustling art scene, great shopping options, and art-centered festivals. They have many different types of accommodation and attractions to fit all kinds of budgets and have more tourists and crowds than Malibu and more culture and things to do.
It all comes down to what you want to do for a vacation? Laguna Beach looks more like the typical Californian beach vacation, while Malibu is the perfect place to catch some waves.
Malibu: Surf, Stars, and Luxury
Malibu is a mythical destination, but its reality is much more grounded. Consisting of almost thirty miles of coastline along Highway 1, Malibu is just twenty minutes away from Los Angeles. Most people inhabiting the area are middle class, but the most famous residents are celebrities and millionaires with beach and vacation homes along the coastline. Star spotting is a popular pastime, and you can visit the high-end shopping centers to try your luck.
Malibu is also known as one of the top surfing destinations in the world, with beaches known for great waves and fantastic surfing opportunities. Surfrider Beach or Zuma Beach are top destinations, but you can also visit Malibu Pier for whale-watching in the winter.
Speaking of Malibu Pier, it's also known for high-end shopping and restaurants. The luxury brands and shopping options drain your wallet quickly, but Santa Monica is a short drive away to satisfy your shopping urges if you're looking for more opportunities.
However, besides some shopping and surfing, the only other activity is hiking. The Santa Monica Nature Preserve is nearby and has miles of trails to enjoy, but so does Laguna Beach, which is much less developed and has more nature.
While it's great for relaxing or brushing up on your surf skills, it's not enough to fill an entire vacation. Malibu is better for short surfing trips where you head back to your home base at the end of the day.
Laguna Beach: Art, Culture, and Experiences
When you compare Laguna Beach and Malibu, it can be easy to rule Laguna Beach as the winner. There's more to do, more to see, and plenty of beaches to enjoy. However, more activities mean more tourists, so there are more crowds than in Malibu, which can be a significant deciding factor.
The hopping art scene and thriving culture make it easy to spend days just gallery-hopping in Laguna Beach. Not to mention the numerous festivals, like the Festival of the Arts or the performative Pageant of the Masters, which run alongside each other.
Besides the great culture and art, more shopping and restaurants in Laguna Beach fit all budgets, from elegant high-end restaurants to delicious street food. The variety and diffusion make it easy to find what you're looking for, and since everything you want is nearby, you can't beat the convenience. Malibu is much more spread out, contributing to its quiet nature, but not so much it's a convenience.
While it may not be as big a surf destination as Malibu, there are still great waves and weather to enjoy, and with the lively tourism and culture, you have other options for entertainment if you want them.
Mountain biking is prevalent in this area, and there are plenty of trails to enjoy if you want to get out and appreciate the Southern California ecosystem. Or you can take your time exploring the town and admiring the beach.
Ultimately, there's more to see and do in Laguna Beach, but that comes with more people who may disturb your quiet beach time.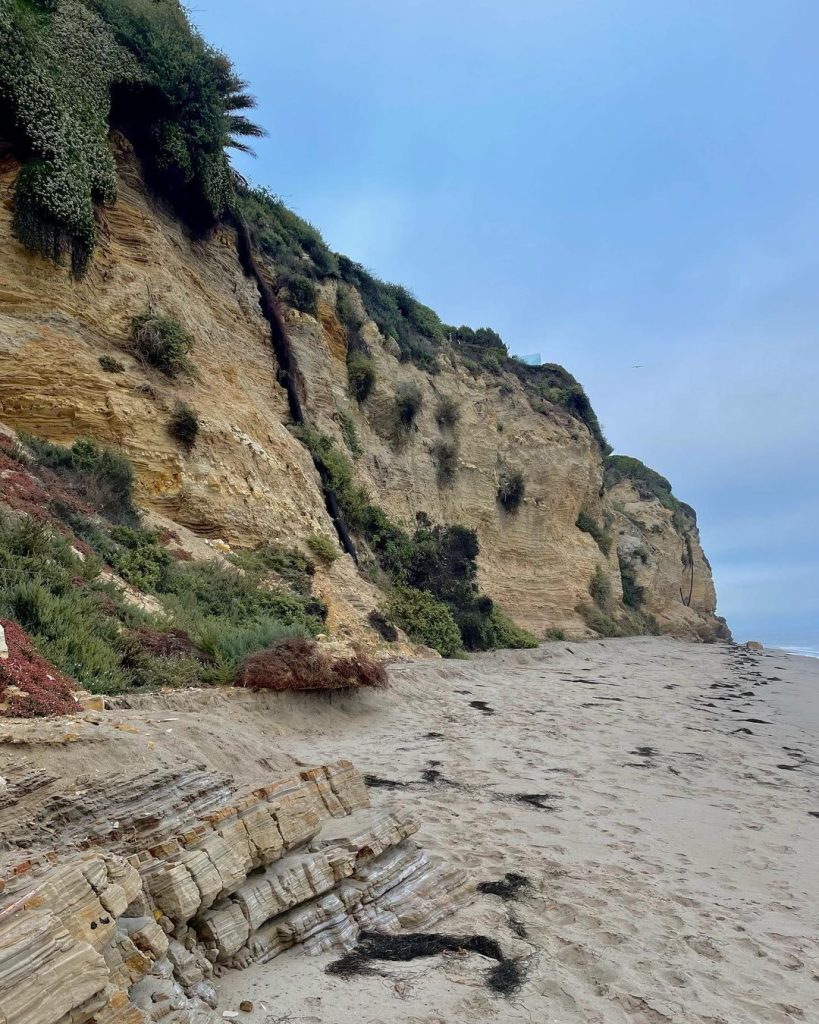 Where to Go? Laguna Beach Vs. Malibu Beach
There is no clear winner in Malibu vs. Laguna Beach. If you're looking for a quiet surfing experience, malibu is much more speed. Laguna Beach has everything you need for the classic SoCal vacation.
Malibu is known for its quiet, high-end, celebrity residents, but there's much more to explore beyond that, like the thriving surf culture and hiking trails in the nearby nature preserve. It's a great place if you're looking for a quiet beach destination, but there's not much else to do here besides the beach, shopping, and hiking.
Meanwhile, Laguna Beach has a ton to see and do, but more people come for the art scene and tourist culture. The increased amenities, convenience, and attractions pull more people into this bustling seaside town while offering great beaches and surfing opportunities.
The decision is yours; they both make an excellent destination for a long-planed vacation. So whether you want to spend some quality beach time alone or want to check out the city lights and murals, you can't go wrong with either.
Other articles you might like: