You won't shock anybody if you say you're moving to Texas these days. The beautiful coast and prominent hills that once enthralled people no longer appeal enough to draw individuals away from the problems they face on a daily basis.
Living in Houston, Texas, doesn't take long for the city's enthusiasm and laid-back attitude to rub off. The massive metropolis is America's fifth-largest and has been named one of the country's fastest-growing cities in recent years.
However, San Diego is famous for its beautiful weather, 70 miles of pristine beaches, and a diverse range of family-friendly activities. It just may come at a cost.
Cost of Living Comparison between Houston and San Diego
The cost of living in Texas is far lower. San Diego is more expensive than Houston, so a substantial number of people would not be able to save money there. San Diegans pay greater costs for food, transportation, childcare, and clothing on average. Housing prices are nearly 45% higher in California overall. In San Diego, the monthly rent, health insurance, and other expenses are all higher. A family with children may save considerably more money if they move to Texas!
Rent Comparison
The typical size of an apartment in Houston is 881 square feet costing just over $1,260 versus the average size of an apartment in San Diego, California is 876 square feet for over $2,750. However, this figure varies considerably depending on the type, with cheap and high-end alternatives available for both houses and flats. Studio apartments are the tiniest and most cost-effective, followed by one-bedroom flats.
Renting is somewhat more prevalent than homeownership in San Diego.
Tax Comparison
Texas does not have personal or corporate income taxes. This is one of the most significant advantages for individuals who wish to keep a significant proportion of their earnings in their own hands rather than giving it to the government. People who are relocating from California to Texas in order to start a business have a better chance of succeeding there.
The tax rate in San Diego is progressive, with a top rate of 13.3%. Income taxes in San Diego are calculated based on your earnings and whether you file as single, married, or married/filing separately. In San Diego, you may be charged 1% to as much as 13.3% in income taxes, which is the highest such rate in the country.
You must pay 8.25 percent sales tax on most purchases in Houston and about 7.75% in San Diego, which is one of the higher sales tax rates in the country if you live in Texas.
Public Transportation Comparison
While both cities, Houston and San Diego, have trains, buses, and plenty of public transportation, it may seem simple for some people to get around without using a vehicle, but most require their personal automobile. When moving between locations, you can anticipate significant traffic in any big city.
Houston has the MetroRail, a light rail system for downtown workers, as well as Park & Ride services for people who live on the outskirts. Despite recent efforts to expand it, Houston's public transportation network is still underdeveloped when compared to other major cities. To get downtown, you may have to rely on your automobile depending on which neighborhood you choose.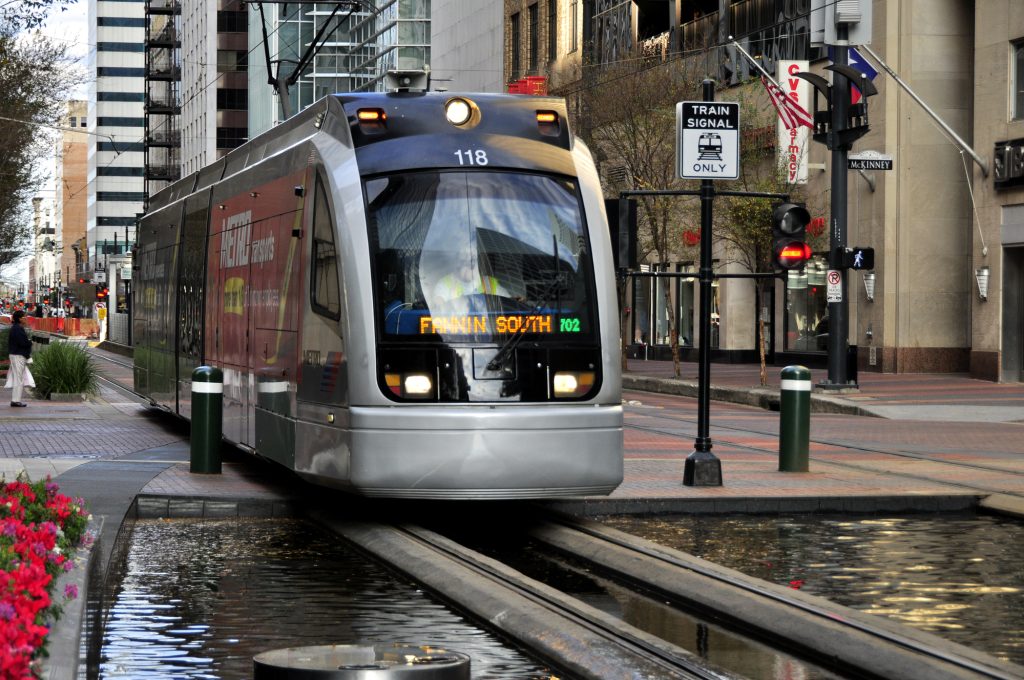 The San Diego Trolley and Amtrak Intercity and COASTER commuter trains link communities and travelers from as far away as Los Angeles and Orange Counties to downtown San Diego and coastal North County, with stops in Old Town, Sorrento Valley, Solana Beach, Encinitas, Carlsbad, Oceanside.
The San Diego COASTER train stops at the Santa Fe Depot station downtown, where passengers can connect to Amtrak's Pacific Surfliner and the COASTER. It is open all year long, seven days a week, with trips to Old Town and North County every hour or two. Every 15 minutes on weekdays and every 30 minutes on weekends and holidays, Route 992 of the Metropolitan Transit System links San Diego International Airport with downtown.
For further details on a quick transportation guide, we highly recommend checking out:
Weather Comparison
Another thing to consider is that this Texas town is incredibly hot and humid. In the late summer, temperatures can reach triple digits, with up to 90% humidity. If you're not used to it, this muggy climate might be frightening.
Mosquitoes may be found lurking in areas of Houston other than the beach, so keep your eyes open for them. Mosquitoes can also infect you with malaria, which is why it's important to get dressed up! You'll encounter swarms of mosquitos—and huge ones at that! However, after getting into the habit of dousing yourself with bug spray while lounging on your patio and burning citronella candles, you'll be good to go.
For many people, the scorching and humid summers are worth accepting for Houston's pleasant winter weather. The temperatures in this part of Texas don't drop below 60 degrees throughout the month of December through February.
The city of Houston is located in an area known as the Texas Triangle, which has a high occurrence of tornadoes and other severe weather. With its scorching heat and humidity, Houston becomes the perfect storm for hurricanes, cyclones, and other tropical storms. The hurricane season in Texas extends from June to November along the Gulf Coast. Flood insurance is advised by Harris County authorities if you intend to reside in the metro region.
The H-Town climate, to put it mildly, is fickle. Spring, summer, and fall are not the only times when you may have a lovely sunny day followed immediately by a thundering storm and torrential downpour. At the same time, you can have sunny skies with heavy rain.
Needless to say, San Diego weather is great year-round. You may come across some drizzle or rain, but for the most part, nobody complains about the weather.
For more details on San Diego weather or when the best time to visit is, we highly recommend checking out: Best Time to go to San Diego: What to Expect and to Pack
Diversity Comparison
Both Houston and San Diego have a lot of variety. Much of the city's population growth over the previous decade derives from northerners moving to the south and immigrants coming from Mexico. Because of this rich diversity in cultures, residents in Houston's many neighborhoods have access to great cuisine, music, and art. The City of San Diego is close proximity to Mexico and the innovation economy's global recruiting capabilities.
Houston's proximity to the Gulf of Mexico has allowed it to become a major player in global trade, providing opportunities for both individuals and businesses.
The Texas population consists of currently about 41% non-Hispanic whites, 39% Hispanics, 13% African Americans, 1% Natives of Alaska, 5% Asians, and 0.1% Hawaiians.
The San Diego population consists of 46% non-Hispanic whites, 33% Hispanics, 5% African Americans, 0.4% Native American, 12% Asian, and 4% other.
Food Comparison
There's also a core of Tex-Mex restaurants in Houston that includes everything from barbecue to fine dining. We're talking about top-notch barbecue joints, delectable Mexican eateries, fresh seafood, cuisine-blending food trucks, and around 500 Tex-Mex restaurants in all. Tex-Mex is an important element of the food scene in Houston, blending northern Mexican and Texan cuisines with a southwestern influence.
San Diego boasts ideal weather, gorgeous beaches, and access to some of the freshest seafood, fruits, and vegetables in the United States. They have fantastic burgers, great pizza, a lot of craft beer, and also fantastic Mexican food this side of the border.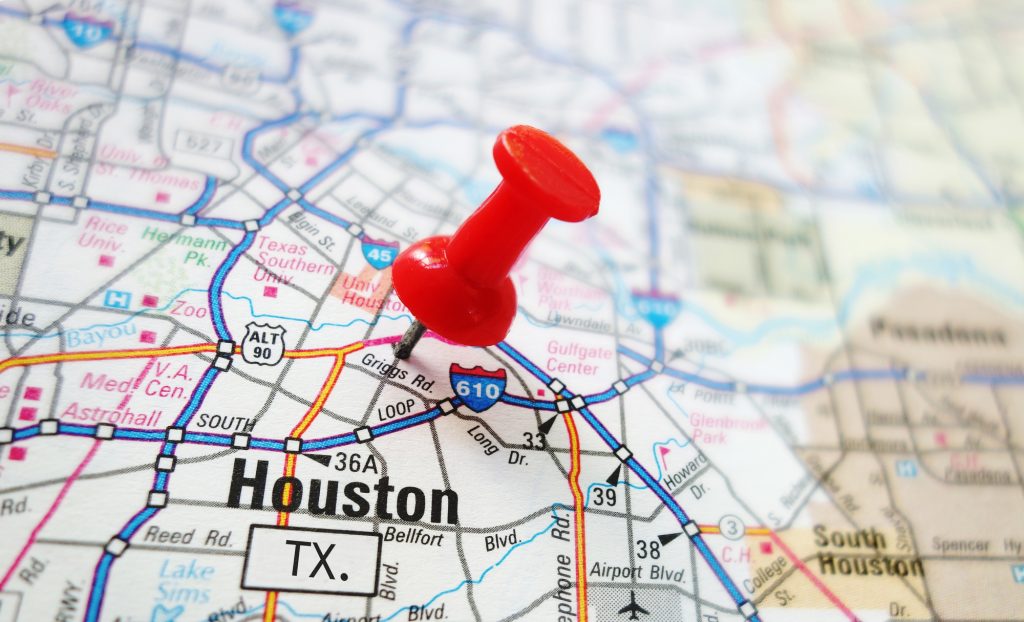 Lifestyle Comparison
Centers such as Houston is a popular destinations for those wanting to enjoy an active city lifestyle with its energy and activity. People who prefer the laid-back beach lifestyle should consider San Diego. San Diego isn't too big or overwhelming, yet it offers a wide range of things to do and numerous distinct communities to explore.
Considering moving to Houston or San Diego?
When moving to a new city, there are numerous questions you might want to ask yourself before making that leap.
Here are some questions to consider:
How much more or less will it cost to live in the new city?
How much more or less will pay for the same or similar job be in the new city?
How does Houston compare to San Diego?
Things to do in Houston
Houston, Texas, is a major industrial and oil metropolis with an art and culture voraciousness. While Houston's most well-known tourist attraction is the Johnson Space Center, its museums, boutiques, galleries, street art, and outstanding park system have brought visitors to the city.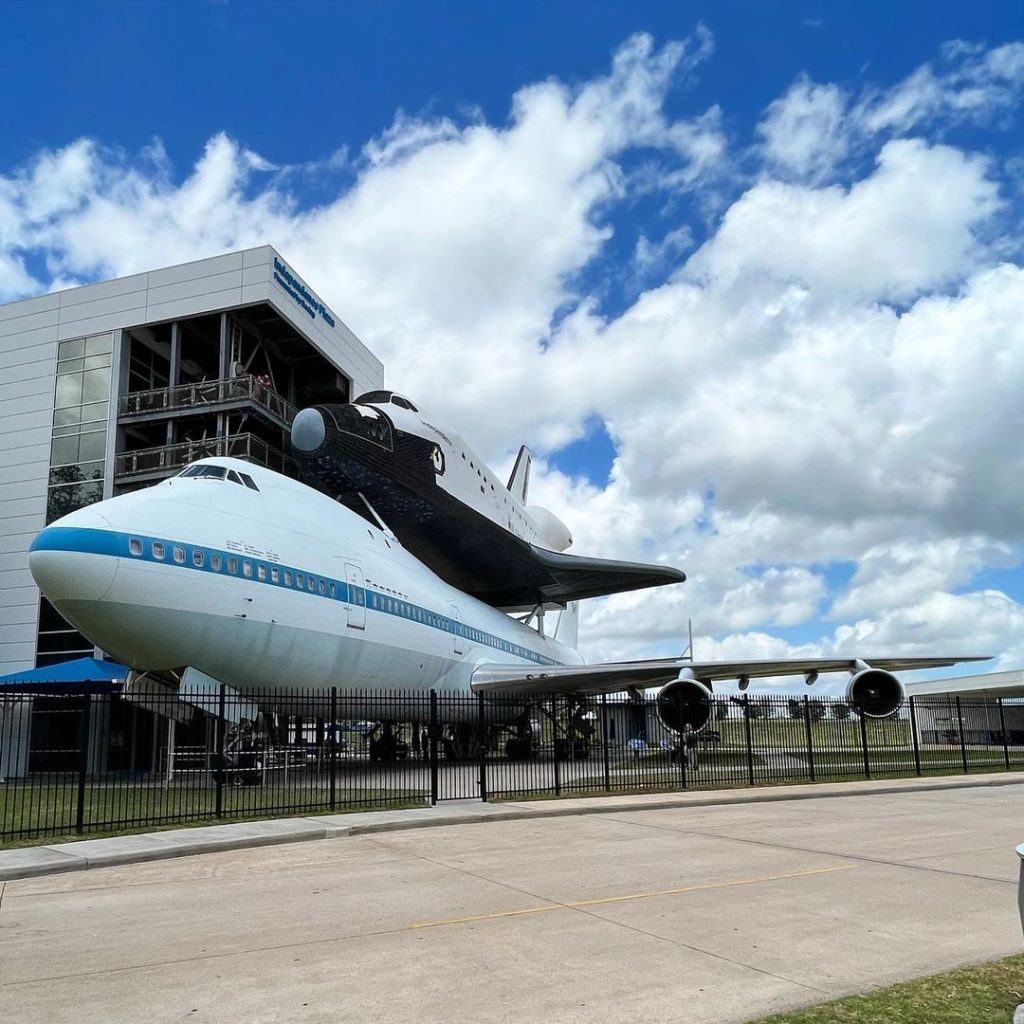 Head out for a morning run or bike on Seymour Lieberman Exercise Trail, or pay a visit to the Memorial Park Conservancy, which is one of the world's largest urban parks.
Looking for a more shaded walk? Take a trip downtown to see Discovery Green.
You're free to sit back and unwind while watching a local hip-hop concert or a country music performance at the end of the day.
If live music isn't your thing, there are always plenty of amazing museum exhibits, classic theater dramas, and musical operas to see both in downtown Houston and further afield. The Houston Museum District has 19 museums for you to explore!
Things to do in San Diego
The aquatic wonderland of La Jolla Cove is one of the most photographed sites in San Diego, and you'll understand why once you're snorkeling underwater with a school of bright, colorful fish flitting about the bubbles.
The San Diego Zoo, located in Balboa Park in San Diego, California, is the world's largest zoo and home to more than 3,500 creatures.
From hole-in-the-wall restaurants to opulent spas and resorts, downtown San Diego is one of the city's most entertaining and varied areas.
Embarcadero is a popular waterfront destination that includes the floating maritime museum, fresh seafood restaurants, and bars located just a few miles from downtown San Diego.
Balboa Park is a popular tourist destination in San Diego, California, due to its numerous trails, gardens, museums, zoos, theaters, concert stages, and recreational facilities.
The Old Point Loma Lighthouse was formerly the most elevated lighthouse in the United States, and it is still possible to go on a tour of the grounds and see how high up you are.
With a large wooden roller coaster that goes around the San Diego coast, Belmont Park is a destination that will halt you in your tracks.
Other articles you might like: