Here's what you need to know if you are looking to move to San Diego, California. If you live in San Francisco and are interested in moving down south to San Diego, this is the right article. San Diego is a huge city known for its sunshine year-round, long coastline of beaches, tourist attractions, and variety of eateries.
Even though it might seem daunting at first to uproot your life from San Francisco to San Diego, there is plenty to look forward to in this new city. We will provide you with all the resources you need to move from San Francisco to San Diego and some tips and tricks for the process.
Before scrolling down this list of tips for moving from San Francisco to San Diego, you can check out other recommendations from our team at Wandering California: Moving to San Diego Tips, The Safest Neighborhoods in San Diego County, San Diego's Most Affordable Neighborhoods, or Best Neighborhoods to Retire in San Diego County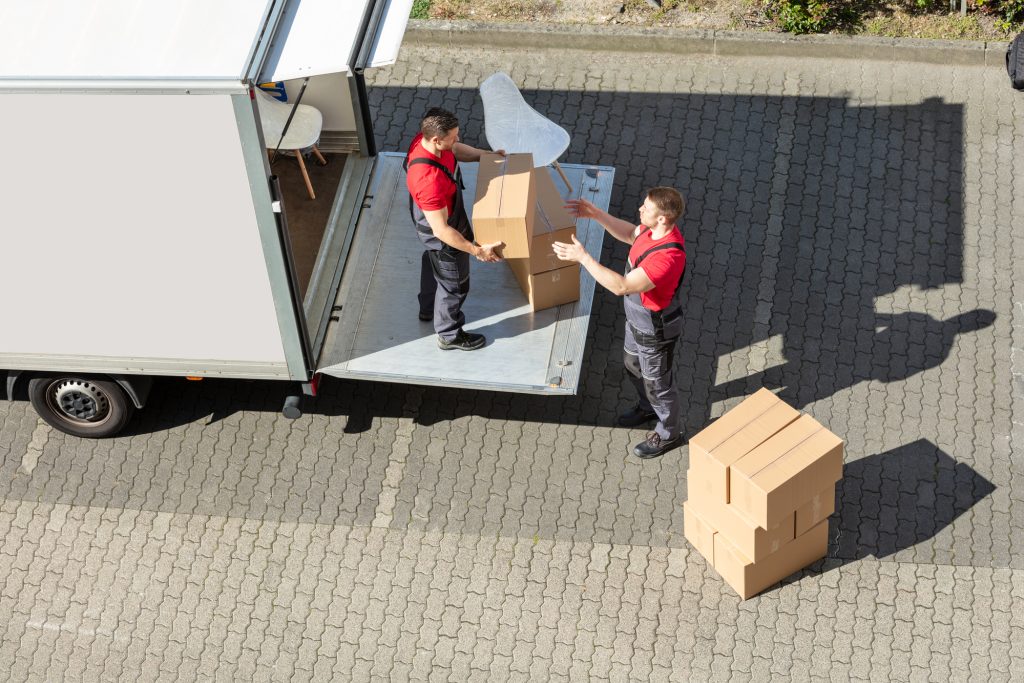 What an exciting time to be moving to San Diego! You might be relocating due to a recent job change, having some financial difficulties, looking to start a family, or simply changing neighborhoods. Whatever the case may be, moving can add to a stressful life change, but we have all of the information for you to have a smooth transition.
This means that it's often pretty difficult to figure out which moving company you should choose, which neighborhood you want to live in, the basic costs of living in San Diego, and what to avoid.  Because this is such a popular move from San Francisco to San Diego, we decided to research all of the best moving tips, how to find the right place to live, average costs, and additional facts to simplify the relocation process.
San Diego Quick Facts
San Diego's living costs are less than those of San Francisco and Los Angeles.
The city has a diversified economy, including strong research, manufacturing, foreign trade, military, and tourism sectors, thus there are many employment opportunities.
It is also the county seat of San Diego County and the second-largest city in California (after Los Angeles).
San Diego has a population of 1,429,653 as of 2022. It is currently growing at a rate of 0.14 percent each year, and its population has risen by 9.35 percent since 2010.
In San Diego, California, the typical household income is over $86,000 per year, which is more than the national average of just over $65,000.
Since the cost of living in San Francisco is much higher than in San Diego, therefore, employers in San Francisco pay nearly 16% higher than employers in San Diego.
San Diego is known as the "Birthplace of California" because it was the first place visited and settled by Europeans on what is now the West Coast of the United States.
The most common race in San Diego is white, accounting for 45.9% of the population. Hispanic people come next at 33.5 percent. In the city's southwest areas, there are more white individuals. Hispanics are most likely to reside in the city's south sections.
Rush hour traffic is hectic in both San Diego and San Francisco. Some cities are worse than others. Each city does, however, have the San Francisco Municipal Transportation Agency and San Diego Metropolitan Transit System, so traveling around without a car is conceivable. Having a car in San Diego might be your best option, depending on which neighborhood you choose to live in. Overall, transportation is less expensive in San Diego compared to San Francisco.
Questions to ask yourself before purchasing or renting a home
What size home are you looking for? How many bedrooms, and baths?
What is your current budget to buy or rent a property?
Do you want a home with or without a backyard?
Do you require a garage?
Do you want a balcony?
Do you need to have roommates to lower the costs?
Calculate the distances to work, school, transportation methods, malls, grocery stores, etc.
What type of neighborhood do you prefer?
Some of these questions are more of a priority for each individual. Give all of these questions a lot of thought prior to making your decision.
What are some highlights of San Diego?
The USS Midway is the twentieth century's most long-serving aircraft carrier. The USS Midway was named a "floating city" due to its enormous size: it is 972 feet long and weighs 74,000 tons.
The first of the three SeaWorld parks in the United States is SeaWorld San Diego, which opened in 1992.
The world's biggest urban cultural park in Balboa Park.
The Hotel del Coronado was once the world's largest resort and is still a glamorous weekend retreat.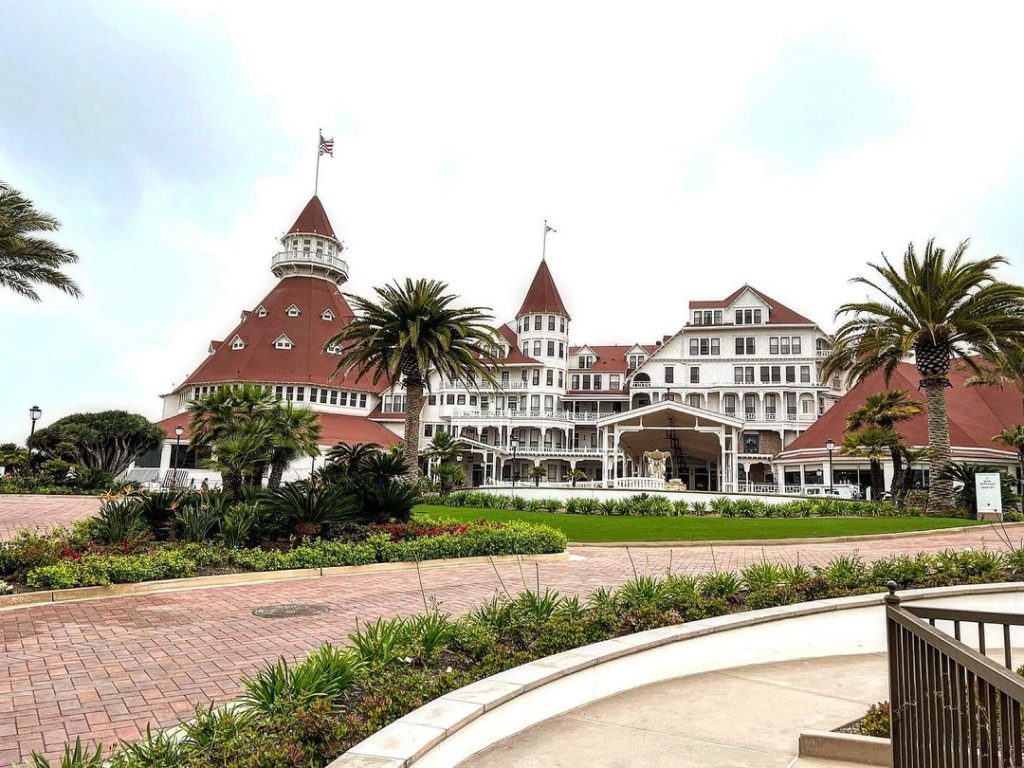 The oldest wooden structure in the city is the Davis-Horton House (formerly known as the William Heath Davis House), which was built in 1789.
The San Diego Zoo is a botanic garden with over 700,000 plants, making it an official one. The San Diego Zoo is no longer home to pandas, but it has a long history of successfully establishing breeding programs, with six cubs being born altogether throughout the zoo's history.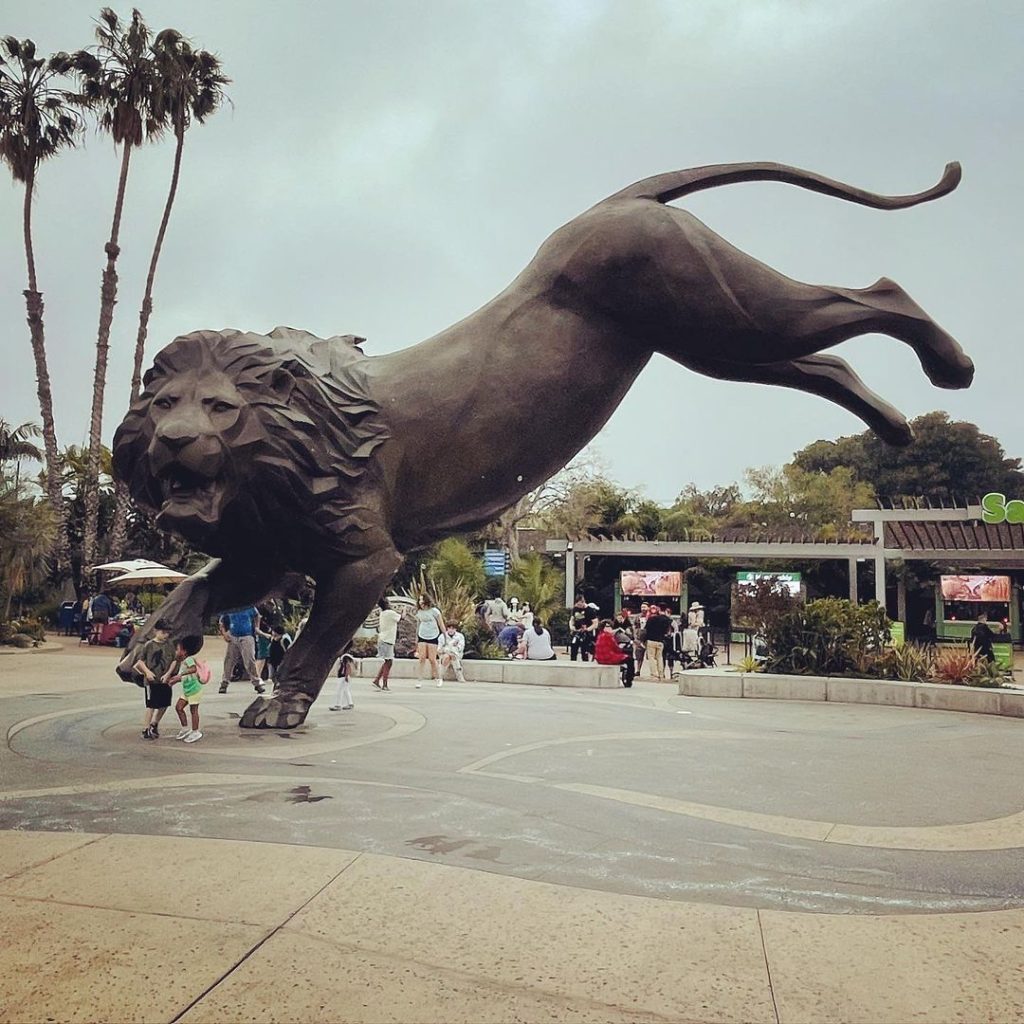 The San Diego Zoo Safari Park contains a cheetah that runs at speeds of up to 70 mph on her daily official Cheetah Runs.
What are the average housing costs in San Diego?
When it comes to buying property in San Diego compared to San Francisco, we can easily conclude a significant difference. The typical property value in San Diego is just over $900,000, whereas the typical home price in San Francisco is over $1,600,000.
Yes, San Diego does have homes that sell for six figures. Nonetheless, there are also communities where houses are inexpensive by California standards. Normal Heights and Linda Vista, to name a few examples, are home to residences that are roughly half the cost of those found in San Francisco.
It's also difficult to find a place to live. The median rent in San Francisco is $3,250 per month for an average apartment size of just only 740 square feet, and the city is largely populated by renters. In contrast, the median rent in San Diego for just a studio is $2,450. These costs vary depending on the location, size, and quality.
Residents of San Diego are more likely to be homeowners than those of San Francisco due to the higher-priced homes up north.
What is the weather like in San Diego?
While the weather is typically pleasant, it never rains or snows too much during the winter; this makes visiting any time of year a possibility. However, because of the warm weather, which averages around 60 to 70 degrees Fahrenheit all year, there's never really a bad time to visit. Locals even name May Gray and June Gloom in reference to the number of overcast days throughout each month.
When it comes to rain, San Diego receives the most precipitation during the winter months, so a trip to the beach is out of the question (not to mention that ocean temperatures are far too chilly for swimming).
What is the best month to visit San Diego?
The peak summer season is from June through August, but the best months to visit San Diego are March through May and September through November. During the low seasons, compared to the peak summer period, you can save money on travel expenses.
Tips for a smooth relocation from San Francisco to San Diego
Research moving services to see which would fit into your budget. You will want to check for reputable companies that are licensed and insured so that you know your belongings will be safely delivered.
Visit your new community ahead of time. You will want to check out the various surroundings in person to get a feel of what it might be like living there.
Budget everything out. Consider how much it would cost to move and figure out your overall relocation finances. Compare and contrast each moving company as some can range for just over $1,000 while others can range for over $10,000.
If you have kids already or planning to have kids, you will want to research the schools. See which ones are rated at the top.
Speaking of kids, if you already have them, you will want to discuss the move with your kids. Including the children in the conversation will conclude a smoother transition for them.
Don't forget to tell your landlord about your move. Many leases require at least a 60-day notice prior to vacating the premises. Double-check your agreement beforehand if you want to avoid breaking the lease early.
Look into reserving a storage unit to declutter your current area and prepare for the move. Maybe even investigate sending your items to San Diego ahead of time to ease your stress with a storage unit if you can't find an apartment or home right away.
Make your travel arrangements as soon as you know the dates of your move. That way you avoid last-minute airline, car, or hotel reservations.
If you're looking to get rid of clothes, shoes, or excess furniture, host a garage sale, donate, or sell them off the internet to make a few extra dollars.
Since the drive from San Francisco to San Diego is drivable, you can easily take your car. Be sure to have your car serviced before the day's trip.
Lastly, have all of your mail forwarded and your address changed for all information or accounts.
How to find the right place to live in San Diego
Torrey Pines, Torrey Hills, Solana Beach, and Del Mar Mesa are the top-ranked overall cities in San Diego County.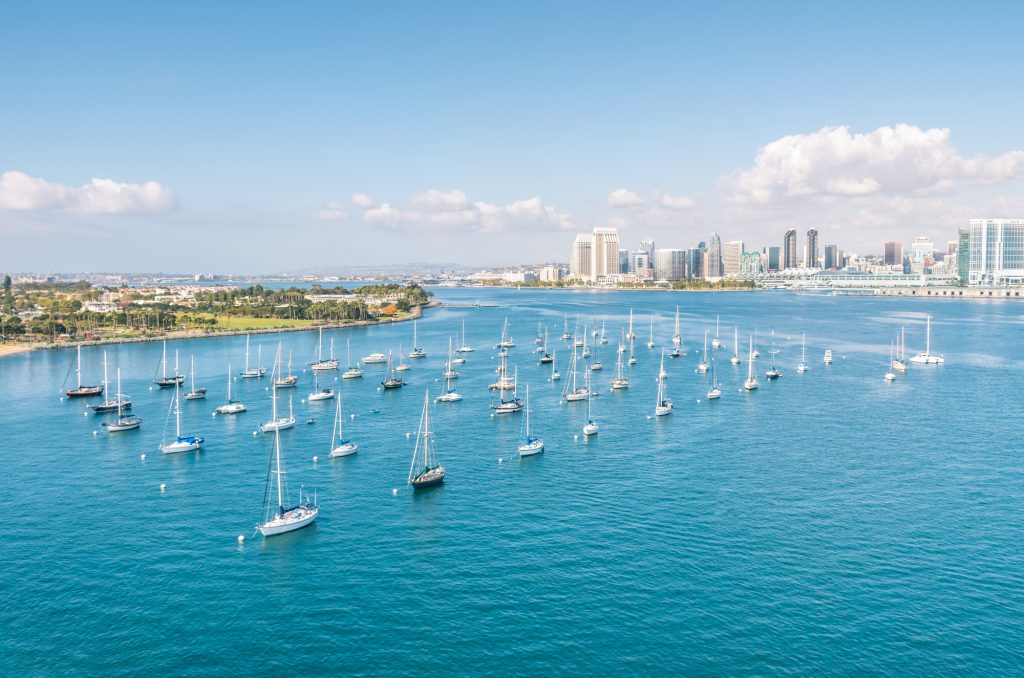 Carmel Valley, Pacific Highlands Ranch, Miramar, and Black Mountain Ranch are just some of the few neighborhoods that are great to raise a family. The public schools are highly ranked but overall, San Diego County offers exceptional programs throughout.
San Diego's beaches are among the finest in California and across the nation. Mission Beach, La Jolla Shores Beach, and Coronado Beach all provide spectacular views! If you have a large budget, consider a beach neighborhood for easy access to beaches.
Hillcrest, San Diego's LGBTQ+ community, is vibrant and inclusive, with restaurants and bars to match. It's also just a short walk to Balboa Park and the San Diego Zoo.
Foodies will feel at home in Little Italy. There are a lot of great restaurant choices, as well as the Farmers' Markets, which attract hungry locals and tourists alike, providing an abundance of food and drink options.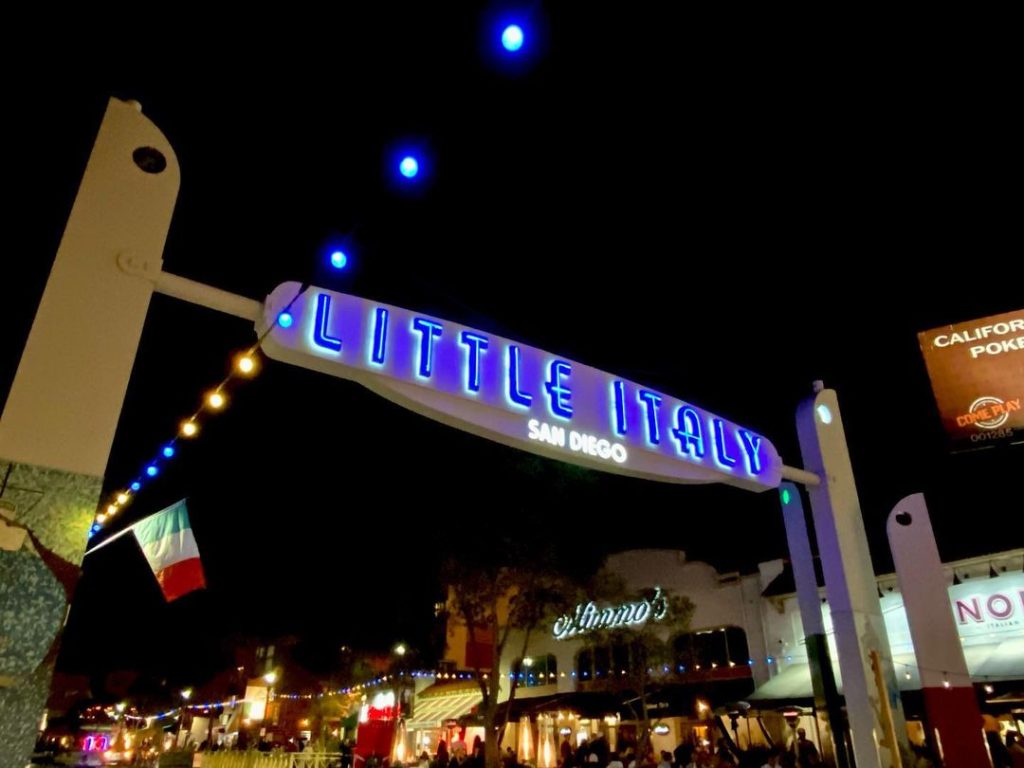 The neighborhoods of downtown San Diego can also be very costly in the metropolis. Locals who desire to be in the midst of its dining scene may nevertheless make it worthwhile.
North Park is a hipster neighborhood that is reachable by foot to a variety of pubs and cultural attractions located north of Balboa Park. Parking might be difficult, but the benefits of living in this San Diego neighborhood outweigh the drawbacks for artists at heart.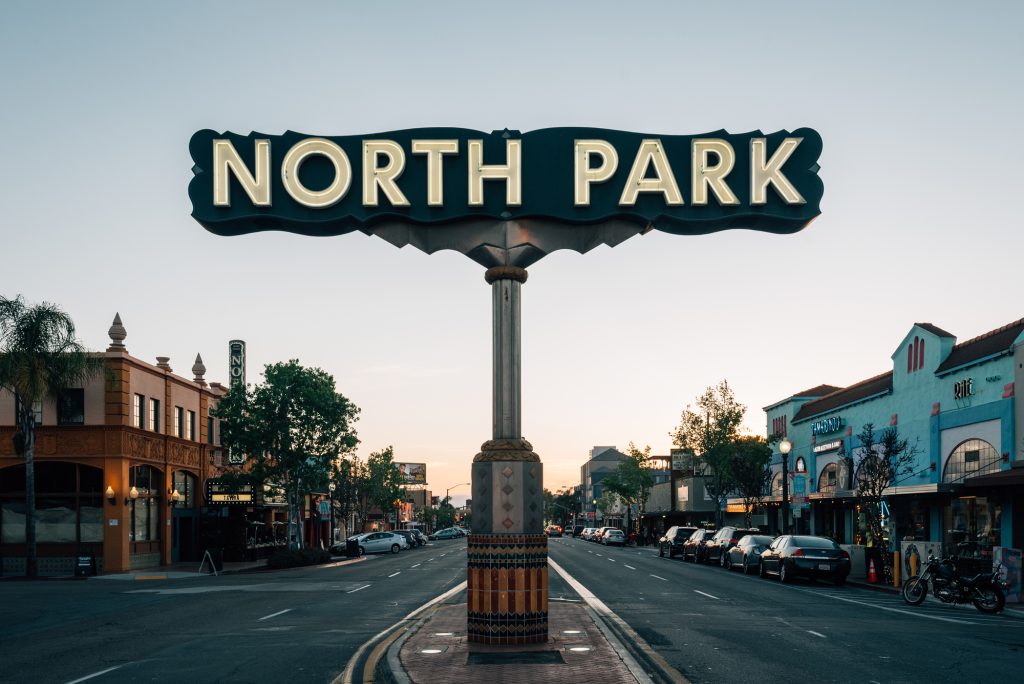 Take a look at these articles for more information on each neighborhood"
Conclusion for Tips for moving from San Francisco to San Diego
Moving can be quite stressful, especially if you are taking the leap of relocating from San Francisco to San Diego. San Diego County is such a popular area in California with numerous neighborhoods to choose from. This list will hopefully make it a lot more straightforward.