When it comes to deciding between Santa Monica and San Diego as vacation spots in California, it might be a tough choice. Despite the fact that the cities are only about 120 miles apart, they couldn't be more different. San Diego and Santa Monica are beautiful places in their own right, but which one is best for you?
While both locations are recognized for their ideal weather all year, relaxed lifestyle, excellent food, and lovely beaches, they also have distinct things to offer travelers. One is known for Hollywood and stardom, while the other is noted for endless beaches and a quintessential So-Cal lifestyle. Santa Monica and San Diego are two vibrant cities with different things to see.
Before scrolling down, check out these similar recommendations: Laguna Beach Vs. San Diego and Laguna Beach Vs. Malibu
Santa Monica Details
Santa Monica is one of the best places to visit in Los Angeles, and it's high on the must-see-and-do list. You've undoubtedly seen the iconic Ferris wheel from Pacific Park in films and TV shows, and nothing compares to the laid-back yet lively atmosphere of this fashionable seaside city.
With more than 15 miles of beachfront, numerous activities for both the young and young-at-heart, excellent shopping, and a vibrant nightlife, Santa Monica is one of Southern California's most popular destinations. It's no surprise that it's always packed with people. It receives more than 6 million visitors each year.
San Diego Details
San Diego is the southernmost city in California, located as far south as you can go before reaching Mexico. San Diego is a vibrant and diversified border city that is one of the finest places to visit in the state. With lovely beaches, world-class museums, delectable cuisine, and hundreds of activities to enjoy, San Diego simply cannot be beaten.
For many people, San Diego is a haven. Its central location is not far from Los Angeles, and it offers the ideal climate, gorgeous beaches, and a culturally vibrant atmosphere.
It's located in one of the world's most beautiful areas and has a strong emphasis on environmental conservation and sustainable living. California's second-largest city is home to about 1.3 million people. It also has several colleges, a substantial-tech sector, and a healthy economy. Despite its size, many individuals perceive San Diego as having a laid-back vibe.
Accessibility
San Diego, like Santa Monica, is easily accessed by air. The city has only one small international airport nearby (San Diego International Airport) that services a number of US cities but not nearly as many international flights as LAX. The airport is conveniently located less than ten minutes from the city center, making it simple to get to your lodging if you're staying in the area.
With a separate trip from the airport, there is easy access to almost anything you want or need in San Diego. There are several tourist sites around San Diego that can be visited by bus and/or train such as Old Town State Historic Park (which includes Balboa Park), Sea World, Coronado Landing, and Gaslamp Quarter.
The city's public transit system is somewhat better than Los Angeles' and it isn't essential to rent an automobile when visiting the city (though it still is recommended since it may make getting around a lot easier).
In San Diego, they have an excellent bus service that is simple to use. They also have a tram system known as the San Diego Trolley (called the "Trolley") with numerous lines.
While San Diego's downtown and its beach areas are easily reached by foot, it is far more practical to walk around here than in Santa Monica.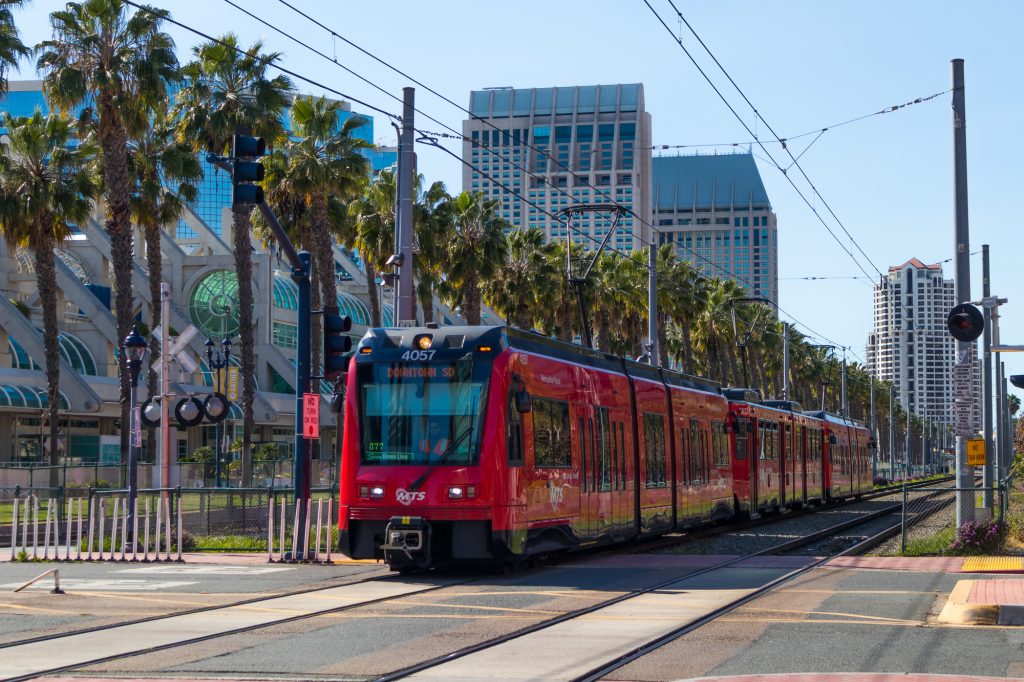 Affordability
In the long run, San Diego is probably no more or less costly for tourists than Santa Monica, however, there are several locations where you might save money and discover things in San Diego to are a bit more affordable than what you can find in Santa Monica.
Housing Expenses
Southern California housing is certainly expensive, and even studio flats can put a dent in your budget. That said, rents and home prices in certain areas are higher than in others. San Diego is not as costly as Los Angeles. Some communities have housing that is relatively inexpensive.
The majority of individuals begin their lives as renters in order to cut costs for a down payment. Overall rent in San Diego is slightly less than what a renter would pay in Los Angeles.
The housing price to income ratio can be quite significant comparing Santa Monica to San Diego. The typical Los Angeles mortgage consumes almost half of your monthly salary, while the typical San Diego mortgage is a little less.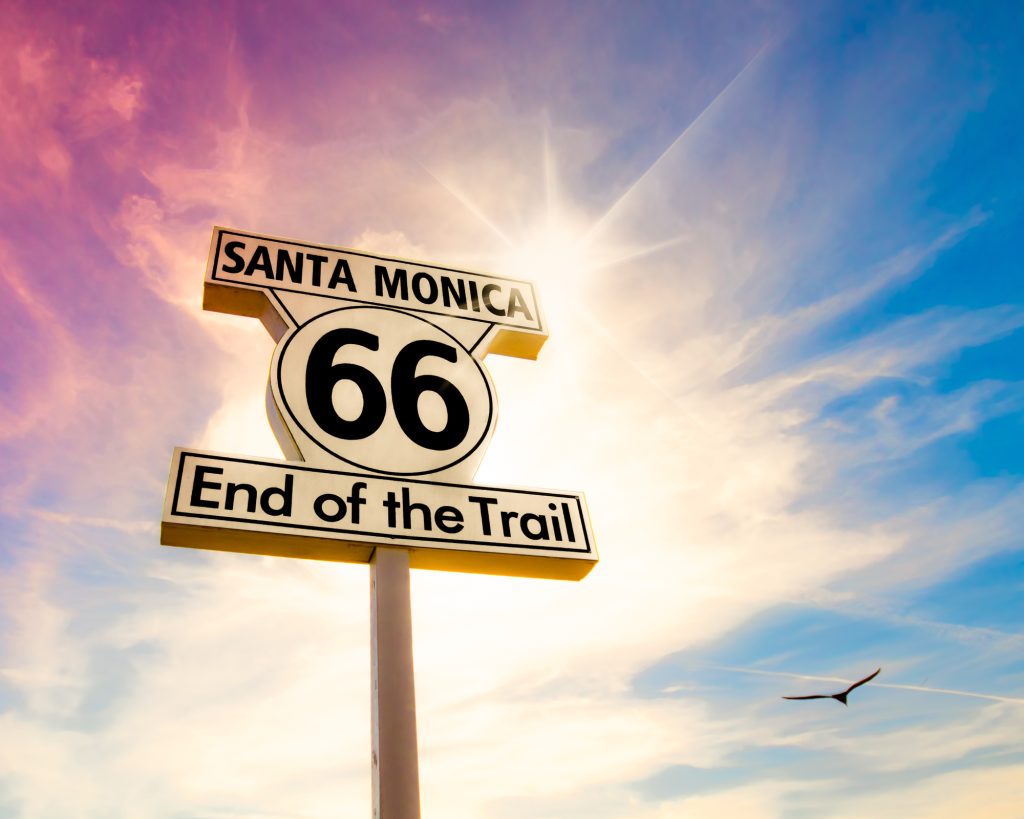 Weather
The weather in both Santa Monica and San Diego is moderate, with summer highs around the low to mid-70s and winter temperatures that stay around the low 50s.
In Los Angeles, flip-flops and sandals are seen as year-round shoes, but bring comfortable walking shoes if you want to visit galleries, malls, and boutiques. Santa Monica is the ideal location to show off your California casualwear.
Safety
Unfortunately, large cities will have higher crime rates than smaller communities in the countryside. San Diego's crime rate is far lower than Santa Monica. The notion that San Diego is a safer city gets strong backing from several criminal data sources.
More individuals worry about home break-ins, being mugged or robbed, and being assaulted in Santa Monica than in San Diego.
Santa Monica is likely considered less safe than San Diego because residents feel more comfortable walking safely alone during the day.
Things to do in San Diego
The best family destination in the world is San Diego, which has a lot of activities to keep everybody happy. Take the opportunity to frolic about on one of the city's many breathtaking beaches, and don't forget to check out the surrounding areas!
If you're seeking a more "local" ambiance, South Mission Beach is lovely with a gorgeous stretch of sand, and Park West is home to Belmont Park, which includes a classic wooden roller coaster, arcade games, and many other thrilling rides.
The Embarcadero and its surrounding areas, including the Gaslamp Quarter, Seaport Village, Solana Beach, Mission Bay, University Heights, and Pacific Beach are replete with shops that appeal to both tourists and residents.
The main attractions in downtown San Diego include Balboa Park (the oldest park in the city), San Diego Zoo Safari Park (including over 90 species of animals), and Old Town State Historic Park. Downtown is picturesque and walkable, while the Maritime Museum allows you to tour classic wooden tall ships. Little Italy is packed with some of the finest restaurants in town, as well as plenty of cool stores to explore.
If you're looking for more, go to Coronado Island, which is accessible by a beautiful Victorian-style bridge. Play on the lovely white sand beach at the gorgeous Hotel Del Coronado. On a clear day, you may see the enormous Mexican flag waving in Tijuana, which is only across the border.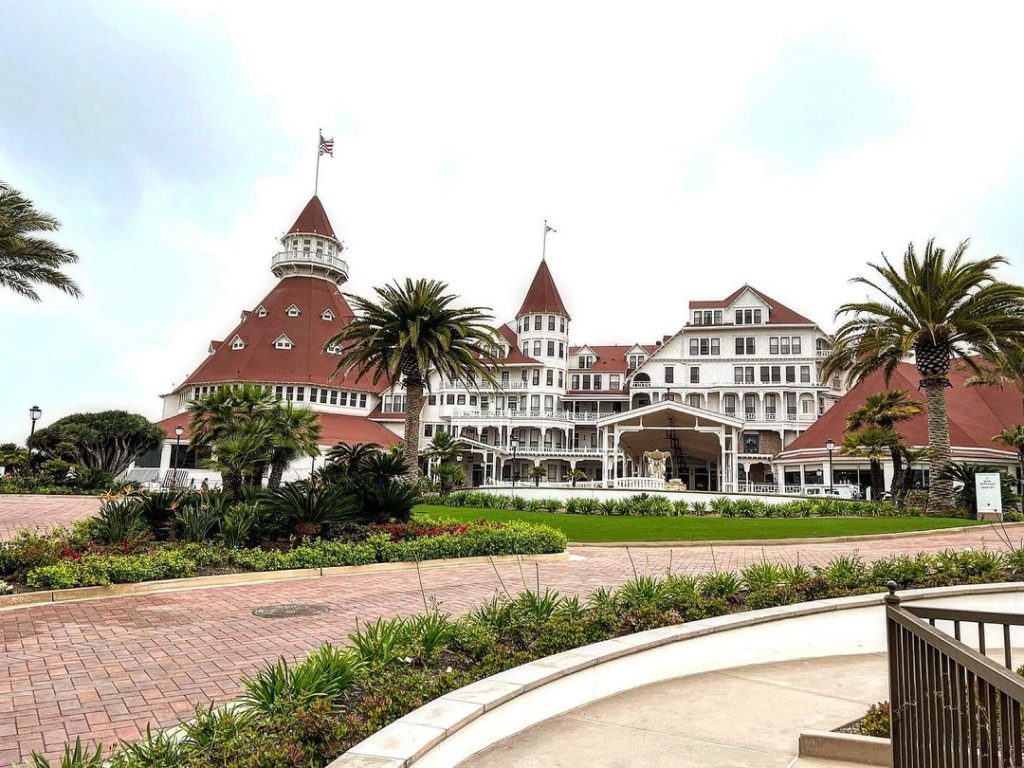 You must also visit Balboa Park, which is home to numerous museums, and the world-famous San Diego Zoo, which specializes in conservation and research work and is known for its Giant Pandas!
Things to do in Santa Monica
Santa Monica's 3.5 kilometers of coastline, known as Santa Monica State Beach, are recognized as some of the finest in the region due to their smooth sands, excellent weather, and a plethora of attractions.
The beautiful stretch of sand is complemented with unique features such as the Original Muscle Beach (a 1930s-era beach park with retro gym equipment) and the International Chess Park. In addition, traditional facilities such as the North Beach Playground and the Annenberg Community Beach House are available. However, perhaps the most well-known feature of this beach is the pier.
The Santa Monica Pier features a carousel, the Heal the Bay Aquarium, and Pacific Park, which has an assortment of arcade games, rides, and food stalls.
The Third Street Promenade, which extends from Broadway (by Santa Monica Place) to Wilshire Boulevard, is a popular shopping destination that has an eclectic feel similar to its Santa Monica home.
Walk a block back from the beach to Palisades Park if you want to see Santa Monica Bay without rubbing elbows with hordes of tourists. This tiny but long park – which is bordered by Ocean Avenue, the Pacific Coast Highway, Colorado Avenue, and Adelaide Drive – offers plenty of photo-worthy views because it is located just steps away from central. The perfect place to unwind and soak up some rays, the 26.4-acre park is jam-packed with activities to help you relax. In addition to standard park facilities like picnic tables, benches, and restrooms, you'll have access to a rose garden, pétanque courts, and an area for monthly art classes for adults.
Hotels in San Diego
If you are looking for places to stay in San Diego, we recommend checking out the latest articles:
Conclusion for Santa Monica Vs. San Diego
So, should you go to Santa Monica or San Diego on your next vacation? Despite their close proximity, both cities have a lot of things to offer visitors.
San Diego is a fantastic destination for a family holiday with multiple things to see and do. In general, if you want an enjoyable, simple, and family-friendly vacation with few hassles and many activities to choose from, San Diego may be the ideal place for you.
The truth is, whether you choose to visit Los Angeles or San Diego, you'll undoubtedly fall in love with the exciting culture, fantastic weather, and laid-back way of life that these Southern California cities have to offer.